A content management system (CMS) offers tools to design, publish, and manage website content without coding skills. Most include drag-and-drop site builders so designers must only click and drag elements like images to build a webpage. The best systems offer companies an easy, do-it-yourself way to create and update a website without paying developers.
What is a CMS & How Does it Work?
A content management system like WordPress offers businesses the tools to create, publish, and modify website content. More specifically, a CMS offers a user-friendly interface for nontech-savvy companies to design a small business website. To use one, first purchase web hosting. If your web host also offers a CMS as part of an all-in-one solution, you won't need to choose a separate CMS. Otherwise, install an appropriate CMS via your host's dashboard.
To set up a content management system, you must first purchase web hosting. Web hosting plans allow small businesses to purchase storage for their website files. Many content management system providers offer their own hosting plans, which also come with a custom domain―yoursite.com, for example―website templates to help you get started with website design, and a drag-and-drop or editing menu that allows you to add your own content.
If your web host is not an all-in-one solution―CMS, host, and domain registrar―you will need to install your desired CMS after hosting registration. Most hosting companies provide one-click installations of popular CMS platforms via user dashboards. A common CMS includes WordPress, Drupal, and Joomla. Click the appropriate buttons for easy installation, and the host should connect any new domain and chosen CMS to your new site for immediate editing.
With a CMS installed, you can begin to design your site using drag-and-drop editors—like the one offered by Squarespace—or menu-based editors like the one included with WordPress CMS. One- or two-button publishing allows you to push your site live quickly, ensuring you get as much exposure as possible while also introducing customers to your products and encouraging sales.
"Any business that publishes digital content to the Internet can benefit from a CMS. This is because most of such systems already do the heavy lifting for you when it comes to the processes of creating, managing and publishing web pages and websites, even without having technical skills as a web developer. As such, you don't usually need to go get a developer every time you need to publish some new content."
—Bryan Osima, CEO, Uvietech Software Solutions Inc.
Content Management System Features
Content management systems are packed with features that make building and managing a business website an easy and efficient process. Common features include a user dashboard for managing your site, themes and templates for quick website design, a website builder for customizing your site, content management capabilities, basic search engine optimization (SEO) tools to ensure your website ranks well in search engine results pages, integrations to add website functionality, and publishing capabilities.
User Dashboard
A CMS offers a user dashboard that allows you to manage your site easily and gain insight into its performance. Many offer analytics reports on visitors' activity as they browse, where they come from, and what search terms they used to find your site. Other features include the ability to access your back end from both mobile and desktop devices; add and delete pages; set editing permissions; install templates; and search, install, activate, and manage plugins or integrations.
Themes & Templates
While some content management systems only offer a few dozen templates, others offer thousands. Most offer templates that are designed for specific industries like healthcare, ecommerce, restaurants, or financial services. Further, most themes offer a complete website structure with dummy content and navigation menus you can edit to match your brand easily.
Website Builder
Some website builders, like Wix, offer highly flexible drag-and-drop builders that allow you to drag elements from a menu to where you want them on your website, then click to edit them. Others offer side menus with various content types listed; users can click on desired content modules to add them to a page, then edit them on the page itself. In either case, no coding is required to design and manage your website and its content.
Content Management
A content management system offers storage for text, links, videos, and images. It is like a series of folders for organizing content pieces of all types that will be used to create a website. This content can sometimes be edited within the CMS itself, like cropping a photo, and is always searchable by keywords or tags.
Basic SEO
Most content management systems offer SEO tools to boost your website's chances of ranking well in search engines like Google. These include automatic meta tag creation—content descriptions that aid in their evaluation for search engine placement—website security, sitemap generation to show Google the content you'd like ranked, places to add content descriptions, and accelerated mobile page (AMP) support for better site ranking in mobile searches.
Integrations & Plugins
In general, a CMS offers integrations or plugins, which are tools you can add to your site to enhance its design or functionality. For example, most content management systems offer integrations with Google Analytics for tracking your website performance. Functionality integrations include social media, accounting software, payment processing, and SEO tools. Design-enhancing integrations allow you to add forms, testimonials, and banners and popups, among many other things.
Instant and Scheduled Publishing Capabilities
Once you've created a post and formatted it, you can either publish it instantly by clicking the "Publish" button within your CMS or schedule it to publish when it's ideal for your company and target audience. As such, companies can put together a content calendar, then schedule posts to publish in the right sequence and at the right time.
Top 5 Content Management Systems
For small businesses with little technical knowledge, the best content management systems include a no-coding website builder and content publisher, website hosting, storage, templates, plugins to enhance your website functionality, analytics tools, and SEO tools to ensure the site attracts the right audience.
1. Best for Extensive Customization: WordPress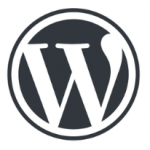 WordPress is a CMS that offers a menu-based editor and a robust selection of free website themes for building your website. This free CMS does not include hosting. However, you can upgrade to WordPress.org hosting plans to add more features and tools like advanced editing capabilities, the ability to build an online store, and a wider selection of plugins, themes, and SEO tools for building and managing your site.
WordPress.org offers a basic plan for starting a blog with 3GB of storage and free themes that costs just $3 per month. On the other end of the spectrum, the $45 per month ecommerce plan offers a free domain, unlimited storage, premium themes, advanced design customization capabilities, and ecommerce capabilities.
2. Best for Easy, Professional Sites: Squarespace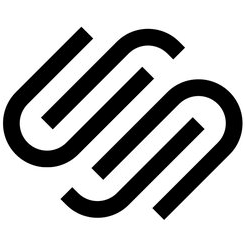 Squarespace is a CMS that offers a Personal $12 per month hosting plan with unlimited storage, a domain, a secure socket layer (SSL) certificate, analytics, and a 3% transaction fee for payment processing. The $18 per month Business plan additionally offers email, an ecommerce portal with customer accounts, and 0% transaction fees. Its $26 per month Commerce plan offers the Business plan features, plus advanced ecommerce features like abandoned cart recovery.
Squarespace offers limited design functionality as its drag-and-drop builder only allows you to add content modules to templates in a grid structure. This grid or stacked structure creates an organized and clean website but limits design. Within the Squarespace template database, you can find templates organized by countless industries, ensuring businesses can find one that suits them.
"If looking to incorporating an ecommerce storefront on the site, I prefer Squarespace. From my experience, Squarespace gives access to key storefront, product, and cart feature sets while also providing access to a user-friendly CMS system for managing content updates and changes to the blog or other website pages."
—Stephanie Riel, Owner & Founder, RielDeal Marketing
3. Best for Design Flexibility: Wix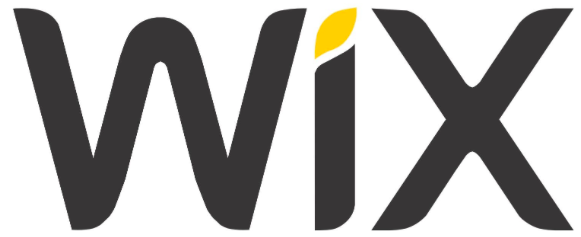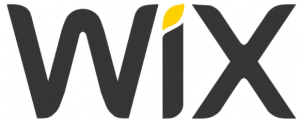 Wix is a CMS and website builder that has three small business hosting plans. Its $13 per month Combo plan offers 2GB of bandwidth, 3GB of storage, and a free domain. The Unlimited $17 per month plan comes with a domain, 10GB of storage, and website analytics. In addition to unlimited bandwidth, analytics, and a free domain, the $22 per month Pro plan offers 20GB of storage and a professional logo for use on social media profiles and website event calendars.
Wix's drag-and-drop website builder offers ultimate flexibility when it comes to designing your web pages. While Squarespace only allows you to drag page elements into preset spaces on your chosen template, Wix allows you to drag elements anywhere on the page, even right up to the margins of the page. This flexibility, however, means designing each part of the page often takes longer.
4. Best for Developers: Joomla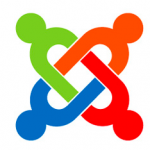 Joomla is a free, open-source CMS and website builder that stands out by enabling you to create websites easily with registered members. To get a custom domain and ample website storage and design options, however, you will need to purchase hosting from a third-party hosting provider like Bluehost or SiteGround. You can, however, create a free Joomla website under a Joomla subdomain.
Though many of their templates allow you to build your website with no coding skills, some do require coding knowledge. It also offers a repository of more than 800 extensions that allow you to add greater functionality to your website. As such, it allows for more extensive customization than many popular website builders but is also more suitable for companies with advanced coding skills and on-staff developers.
5. Best for Free Websites: Weebly

Weebly is a website builder and CMS. Its free plan for building a website comes with a subdomain (www.site.weebly.com), an SSL certificate, and 500MB of storage. Its $5 Connect plan further offers the ability to connect a domain. The Pro $12 per month plan also comes with unlimited storage and a shopping cart with payment processing. Finally, its $25 per month Business plan offers more advanced ecommerce features like inventory management.
Weebly's free website builder is available in all plans. Using the builder to design a website is as easy as creating a PowerPoint presentation, which allows you to drag elements like forms, image boxes, and text boxes into place, then click on them to add images and content. Weebly also offers 300 apps to add to your website's design and functionality, like frequently asked questions (FAQs) sections, social media feeds, price charts, calendars, and popups.
Benefits of a Content Management System
Content management systems have opened the world of web design to the nontech-savvy, allowing them to manage their own websites without relying on costly developers. This includes customizing design and content as well as tracking site analytics without having to go through a third party. Because CMS platforms are largely intuitive, everyone from freelancers to marketing directors can use a CMS to meet their online marketing needs.
Fits Any Business Size
Depending on the CMS, businesses have the option to grow from a blogging site to a large ecommerce store by upgrading their CMS or hosting plan. With each upgrade, users have access to an increasing number of features, including website security, premium templates, SEO tools, payment processing, different storage levels, and select integrations.
Smooth Integrations
Many content management systems have created intuitive integrations with third-party tools to help you manage and expand on your website's functionality and design. For example, instead of having to copy the Google Analytics tracking code and paste it into your website's header code, plugins like Yoast will do it for you in WordPress with just a few clicks.
Flexible Publishing Management
Site administrators can easily publish content with just a click of a button. Furthermore, they can schedule content to go live on a specified date and often at a specified time to coincide with content calendar deadlines and business events like product launches.
Reduced IT Resources and Costs
A CMS allows for easy customization via simple forms or clicks of a button. This allows nontech employees to manage sites of all sizes without relying on costly developers or bothering information technology (IT) personnel when routine changes must be made.
Enhanced Control
Instead of handing off access to your website's backend to developers and marketing experts, small businesses can retain control. You can even decide who on your team, or outside your office, gets access to your site.
FAQs About Content Management Systems
What does CMS stand for?
CMS stands for content management system, which quite literally allows you to manage the content your business publishes on its website. Popular features in a CMS include those that allow people to not only create and publish content but also design a custom website easily via website templates and builders and add functionality like performance monitoring or analytics tools and search engine optimization tools.
A CMS is frequently confused with a customer relationship management (CRM) tool. While a CMS and CRM have some organizational features in common, their purposes are different: A CMS manages website content like text and images while a CRM manages customer information like contact details and purchase history. Read more about the difference between a CRM and CMS.
Do I need a content management system?
If you don't have coding skills to design a website from scratch, you should use a CMS, which comes with no-coding design tools. Whether your business sells online products and services or not, customers still expect to be able to find information about your company online. Your own website helps you control what information they find and ensures people can learn about your business and its products when they search for it in search engines like Google.
What are the most popular content management systems?
The most popular content management systems offer drag-and-drop builders small businesses can use to design and publish a website quickly and without any coding skills. They also include hosting plans and domain names that accommodate everything from basic blogs to larger ecommerce. The best all-in-one CMS solutions are Squarespace, Wix, and Weebly.
Bottom Line: What Is CMS?
A content management system, or CMS for short, offers website designers the tools they need to create a website, customize it, and upload and publish their content, all without using coding skills. Many CMS providers like Squarespace offer both design tools and hosting plans while some hosting-only providers like Bluehost allow you to install a CMS of your choice—often with one or two clicks.