Zoho CRM is a leading CRM software with features that include contact and lead management as well as HR functionality and social media integrations. However, it's not always the best solution given its size and complexity. In this article, we found the six best Zoho alternatives based price, features, and functionality, arriving at the best overall.
6 Best Zoho Alternatives 2019
| Zoho CRM Alternative | Best For |
| --- | --- |
| | (Best Overall) Teams needing a robust CRM with support, chat, and social app integration. |
| | Organizations wanting visual pipeline management without extras like social media or productivity apps. |
| | Field sales teams seeking a powerful mobile CRM app with built-in call recording. |
| | Teams that need an alternative to Zoho CRM with built-in project management tools. |
| | Agencies and marketers looking for a free, no-frills CRM with paid marketing integrations. |
| | Larger businesses needing a fully-featured alternative with service as well as sales tools. |
How We Evaluated the Best Zoho Alternatives
Zoho CRM is a fully-featured operational CRM software with functionality that extends beyond the sales process, including support, social media, accounting, and productivity tools. For some, this might be too robust or too feature-specific. To help, we looked for Zoho competitors that offered a better solution for small businesses, assessing things like features, price, integrations, and ease of use.
To find the six best, we looked at the following criteria:
Price/Affordability – We looked at the cost of using the CRM for small businesses and how much value you get, including any additional or add-on costs required for comparable functionality.
Contact Management – We compared how easy it is to create, edit, and search for contacts as well as how each tool worked with email, phones calls, and other tasks.
Ease of Use – The best Zoho alternatives should be easy to set up and implement for sales teams.
Sales Opportunities – We looked into how each tool tracked a deal's pipeline stage, what data related to the deal was viewable, and how each tool helped prioritize follow-up activities
Additional Functionality – We considered what additional functionality is available within the software ecosystem, including invoicing, social media, human resources (HR), and productivity modules.
Unique Features – We looked at whether the CRM has features that are either not available in Zoho CRM, or are better implemented in a way that makes it more efficient.
Integrations – We considered how these Zoho competitors integrate with third-party sales, marketing, and productivity tools.
Mobile App – We evaluated which software had the best mobile apps for sales teams in the field, with features that include contact management, built-in calling, and email.
Customization – We looked at the options to customize the software according to the needs of your specific organization, including the sales process, contact information fields, and team members roles.
Customer Support – We evaluated the level of support and training provided by each software provider, and how responsive they are to customer needs.
We concluded that Freshsales is the best alternative for Zoho CRM for small business based on the overall ease of use, value, and features that matter most to sales teams. You can try it free for 14 days by clicking the button below:
Best Overall Zoho CRM Alternative: Freshsales


Freshsales is a fully-featured CRM with robust contact and lead management tools and an intuitive sales pipeline. Freshsales is the best overall Zoho CRM alternative because of its modern, intuitive interface, ease of use, and great mobile app, as well as integration with the complete Freshworks suite of software. It's ideal for businesses like service providers looking for comparable Zoho CRM software offerings at similar price points.
Freshsales Pricing
Freshsales offers a free plan, which includes unlimited users and contact management capability. Sales opportunity management, lead assignment, lead scoring, and advanced analytics are available in paid plans ranging from $12 per user per month to $49 0er user per month.
Freshsales Tiered Features
| | Sprout | Blossom | Garden | Estate |
| --- | --- | --- | --- | --- |
| Price | Free for unlimited users | $12/user per month | $25/user per month | $49/user per month |
| Contact Management | ✔ | ✔ | ✔ | ✔ |
| Mobile App | ✔ | ✔ | ✔ | ✔ |
| Built-In Calling | ✔ | ✔ | ✔ | ✔ |
| Deals | ✔ | ✔ | ✔ | ✔ |
| Pipeline Management | | ✔ | ✔ | ✔ |
| Lead Scoring | | ✔ | ✔ | ✔ |
| Advanced Reporting | | | ✔ | ✔ |
| Lead Assignment | | | ✔ | ✔ |
| SmartForms | | | | ✔ |
| Reporting Dashboard | | | | ✔ |
Sprout
Sprout is Freshsales' free entry-level plan, which provides an unlimited number of users with access to basic contact management and deal functionality. Compared to Zoho's free plan limit of three users, Freshsales offers far more functionality for far more users. One of the biggest differences is the built-in VoIP calling feature from within the mobile app. That said, the Sprout plan does not include email tracking or the inbox features found in Zoho.
The Sprout plan is ideal for small sales teams that are looking primarily for an affordable tool for managing contact relationships and basic deal management. Businesses looking for a free forever CRM will find that the Freshsales Sprout team is an ideal choice, allowing teams to grow and upgrade as they need. Freshsales also benefits from a growing ecosystem of software for help desk, live chat, marketing automation, and a robust library of third-party integrations.
Blossom Plan
The Blossom plan costs $12 per user per month, which is identical in price to the entry-level paid plan of Zoho. In addition to the basic contact management tools, the Blossom plan includes bulk emails with templates and email tracking. It also includes custom fields, sales pipeline, and workflows. While the plans are comparable in some ways, Freshsales allows more advanced integrations to software, including HubSpot and Mailchimp.
The Blossom plan is ideal for individuals or small teams that want an entry-level CRM with lead scoring and email tracking features. Freshsales also includes email scheduling at this plan level, which Zoho does not offer, and the email tracking feature is more intuitive in Freshsales.
Garden Plan
The Garden plan begins at $25 per user per month, and is focused on adding team management and territory management features, including lead assignment and the ability to segment leads by geographic area or industry. Additionally, the Garden plan allows unlimited custom reports for monitoring your sales team performance.
The Garden Plan is the best choice for small and mid-sized sales teams that want advanced reporting, but do not need to customize the overall CRM extensively. The Garden Plan is slightly more expensive than Zoho's Professional plan, which is $20 per user per month. However, it allows unlimited report scheduling, VoIP calling from the app, and adds call forwarding and call transfer features that make it a powerful solution for multi-user sales teams.
Estate Plan
The Estate plan is $49 per user per month, and includes reporting dashboards along with the ability to customize the sales process. Users can also incorporate visitor activity from their website into lead scoring, a feature that isn't included in Zoho. This plan also offers profile enrichment, adding publicly available information, like social media, into your contact profiles, saving manual data entry time.
While the Estate plan is a little more expensive than the similar plan from Zoho, it includes features not found in any of Zoho's plan, including the Enterprise level. For example, the Enterprise plan does not include app calling or email scheduling. Freshsales also includes a deep integration with Freshdesk, which is one of the most intuitive help desk tools, an app that directly competes with Zoho's Desk.
What Freshsales Is Missing
Freshsales doesn't include some of the advance order management and invoicing tools in Zoho. In addition, it does not include pricing books, which is a feature included with Zoho CRM. For businesses that manage inventory, Freshsales lacks some of the advanced tools in the CRM, but it does integrate with other tools like Freshdesk and Freshservice, which provide many of these additional functions.
What Users Think About Freshsales
Freshsales users like how intuitive the software is, and how easy it is to learn. They really like the sales pipeline tool in Freshsales, and the ease of setting up your sales process. One complaint is that they wish there were better reporting capabilities as well as the ability to further customize workflows and pipelines. You can read more in-depth reviews on our Freshsales Review page.
Best Zoho Alternative for Visual Pipeline Management: Pipedrive

Pipedrive is a simple-to-use CRM with a highly intuitive pipeline management tool that helps you quickly visualize your sales opportunities. Unlike Zoho, which includes extensive feature sets and direct integration with an entire family of software, Pipedrive is primarily focused on making your sales process more efficient. Pipeline is an ideal Zoho alternative for teams that don't need the extras and want to focus on managing product and service sales as simply as possible.
Pipedrive Pricing
Pipedrive offers three tiered plans that range between $12.50 per user per month and $49.17 per user per month. That puts it in the middle of the price range for similar products. While there is no free tier, Pipedrive does offer a free trial, allowing you to try it out before you buy.
Pipedrive Tiered Features
| | Silver | Gold | Platinum |
| --- | --- | --- | --- |
| Pricing | $12.50/user per month | $24.20/user per month | $49.17/user per month |
| Storage | 2GB/user | 5GB/user | Dedicated storage |
| Contact Management | ✔ | ✔ | ✔ |
| Web-to-Lead Capture | ✔ | ✔ | ✔ |
| Lead Scoring | ✔ | ✔ | ✔ |
| Activity Feed | ✔ | ✔ | ✔ |
| Sales Pipeline Tracking | ✔ | ✔ | ✔ |
| Customized Sales Processes | ✔ | ✔ | ✔ |
| Opportunity Management | ✔ | ✔ | ✔ |
| Configurable Dashboards and Reports | ✔ | ✔ | ✔ |
| Product Statistics | | ✔ | ✔ |
| Email Tracking | | ✔ | ✔ |
| Meeting & Task Scheduler | | ✔ | ✔ |
| Advanced Reporting | | | ✔ |
Silver
The Silver plan costs $12.50 per user per month, and includes contact management tools, visual pipeline, and configurable reporting. Pipedrive is intuitive and easily customized, even at the entry level, which makes it an ideal choice for businesses focused on moving sales opportunities through their sales pipeline.
One area that Pipedrive excels at compared to Zoho is the ability to set both individual and company sales goals in the entry-level plan and monitor your progress. You also have the ability to set user permissions, which is something only available in Zoho on higher-priced plans. Pipedrive also has a much more intuitive sales pipeline tool compared to Zoho, and makes it much easier to get set up and running.
Gold
The Gold Plan is $24.20 per user per month and is one of the best values of all the options listed here. This plan adds features that include the meeting scheduler, which allows users to send their availability for prospects to pick a time to meet. It also includes the task scheduler and products catalog, which make it a great alternative for businesses that manage product sales but don't need the operational tools in Zoho.
This plan is ideal for businesses that sell both products and services and want insight into their sales including margins, discounts, and splits. The analytics tools give you the information you need to better focus your sales efforts on the opportunities most likely to buy, and on the products that make you the most money.
Platinum
The Platinum plan is $49.17 per user per month, and includes many of the same features as the Gold plan, but adds additional sales forecasting and advanced reporting features. The Platinum plan also includes the ability to set specific permissions for different team member roles, which Zoho does not include (other than territory management on its Enterprise level plan).
The Platinum plan is more than twice the price of the Professional plan on Zoho, and $15 more than the Enterprise plan. However, the intuitive pipeline tool, scheduling, and role-based permissions make it an ideal choice, especially for hierarchical teams and teams that want product catalog management without the complexity and setup of Zoho.
What Pipedrive Is Missing
Pipedrive lacks some of the more robust CRM features found in Zoho, like lead assignment and order management. In addition, as a standalone app, Pipedrive does not offer other customer or productivity software like help desk, chat, or bookkeeping. Finally, it does not offer mass email marketing features that some of the other options offer.
What Users Think About Pipedrive
Pipedrive users like the core set of features, especially the visual pipeline, as well as the fact that the interface is intuitive and requires little onboarding. Users give it high marks for third-party integrations like email marketing tools and marketing automation. Users also appreciate its robust webhook integrations as well as advanced search and filtering capabilities. Learn more about what users are saying on our Pipedrive Review page.
Best Zoho Alternative for Built-In Mobile Calling Features: Zendesk Sell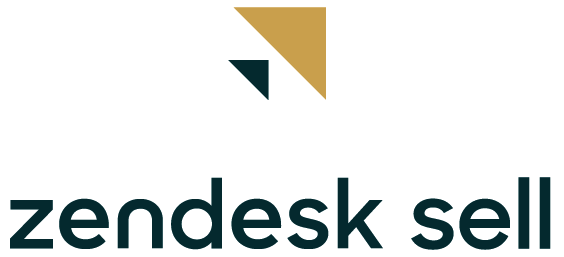 Zendesk Sell, formerly known as Base, is a comprehensive, fully-featured CRM that fits into the overall Zendesk software suite which, like Zoho, also includes a help desk, chat, analytics, and IT management tools. Zendesk Sell, however, has the exceptional mobile app with built-in calling functionality that Base users are familiar with, making it best for users who need built-in mobile calling features and call recording.
Zendesk Sell Tiered Pricing
Zendesk Sell begins at $19 per user per month, and includes contact management, deals, and a mobile CRM app with click-to-dial calling and call recording. Higher-level plans start at $49 per user per month and $99 per user per month. Those plans add tools like bulk emailing, sales forecasting, and lead scoring.
Zendesk Sell Tiered Features
| | Team | Professional | Enterprise |
| --- | --- | --- | --- |
| Price | $19/user per month | $49/user per month | $99/user per month |
| Contact Management | ✔ | ✔ | ✔ |
| Deals | ✔ | ✔ | ✔ |
| Mobile CRM | ✔ | ✔ | ✔ |
| Client Project Workspace | ✔ | ✔ | ✔ |
| Products and Order Invoicing | ✔ | ✔ | ✔ |
| Email Integration (includes Gmail) | ✔ | ✔ | ✔ |
| Call Recording | ✔ | ✔ | ✔ |
| Bulk email sends and templates | | ✔ | ✔ |
| Sales goals and forecasting | | ✔ | ✔ |
| Multiple Sales Pipelines | | | ✔ |
| Unlimited Activity Reports | | | ✔ |
| Advanced Permissions | | | ✔ |
| Lead & Deal Scoring | | | ✔ |
Team
The Team plan from Zendesk Sell is $19 per user per month and includes contact management, deals, and one of the very best mobile CRM apps which features built-in VoIP calling and call recording. The Team plan is ideal for small teams or solo entrepreneurs such as consultants or service-based businesses.
As a part of the Zendesk ecosystem of apps, Zendesk Sell users can easily take advantage of additional tools that include help desk, chat, knowledge base, and now a CRM. This allows users to integrate their sales process and contacts within the overall suite of software tools designed to manage the entire customer relationship.
Professional
The Professional plan includes sales forecasting, mass emailing, unlimited email templates, sales goals and forecasting, and advanced analytics for $49 per user per month, which makes it the second most expensive plan in this comparison. Based on price, the Professional plan is more expensive than all of the plans offered by Zoho, but the user interface and setup are far more intuitive and updated, making it much easier to configure reporting and dashboards.
Zendesk is specifically targeting larger business customers, which is bad news for Zoho since the Zendesk software ecosystem is robust and used by over 100,000 businesses. This plan is a good choice for larger teams that want in-app calling and a powerful and well-designed mobile app for their field sales reps, though it is more on the expensive price range of Zoho competitors.
Enterprise
The Enterprise plan provides users with additional sales pipelines, advanced permissions, a product catalog, lead and deal scoring, and activity reporting for $99 per user per month. This plan is actually more targeted at Salesforce than Zoho or other CRMs, but it is a fully-featured business-class solution that some smaller teams will find to be a good fit, especially if they currently use Zendesk software.
Inside sales teams that field a large number of incoming leads from web forms or lead lists will find that the dialed and call scripts are valuable tools for connecting with prospects, and the integration with Zendesk help desk software makes this plan a comprehensive, fully-integrated solution for customer care from start to finish.
What Zendesk Sell Is Missing
Zendesk Sell does not offer a free forever plan, making it more expensive than some other options when first getting started. Compared to Zoho CRM, it also lacks the comprehensive software ecosystem that includes bookkeeping, social media management, marketing automation, and productivity apps, requiring third-party solutions. It also lacks some of the more robust automation tools, including ongoing email campaigns.
What Users Think About Zendesk Sell
Zendesk Sell was formerly known as Base, and Base customers widely give it high marks for its easy interface, and extraordinarily designed mobile app. Users especially like the in-app calling and call recording features, the highly intuitive reporting, and sales pipeline features. Some users express frustration that the software isn't updated with new features as quickly as other options. However, that is likely to change now that it is a part of the Zendesk software family.
Best Zoho Alternative for Project Management: Insightly

Insightly is a robust CRM with project management features for managing leads, deals, contacts, and customer projects. Unlike Zoho, Insightly does not include support or HR features, but it does allow you to create custom project pipelines that you can use for different types of sales (product versus service versus project). Insightly is a good choice for organizations looking for a software tool that manages both the sales process and projects.
Insightly Pricing
Insightly offers a basic CRM plan with contact management and projects for up two users. Paid plans range from $29 and $49 per user per month and include email tracking, advanced customization, and project management tools. While the entry level plans are more expensive than some, they do offer several uncommon features.
Insightly Tiered Features
| | Free | Plus | Professional |
| --- | --- | --- | --- |
| Pricing | Free for 2 users | $29/user per month | $49/user per month |
| Contact Management | ✔ | ✔ | ✔ |
| Voice Memos | ✔ | ✔ | ✔ |
| Task Management | ✔ | ✔ | ✔ |
| Activity Feed | ✔ | ✔ | ✔ |
| Sales Pipeline Tracking | ✔ | ✔ | ✔ |
| Project Management | ✔ | ✔ | ✔ |
| Web-to-Lead Capture | ✔ | ✔ | ✔ |
| Custom CRM Fields | ✔ | ✔ | ✔ |
| Bulk Email Campaigns | ✔ | ✔ | ✔ |
| Business Card Scanner | | ✔ | ✔ |
| Email Tracking | | ✔ | ✔ |
| Lead Assignment Routing | | ✔ | ✔ |
| Customized Sales Processes | | ✔ | ✔ |
| Calendar Sync | | ✔ | ✔ |
| Configurable Dashboards and Reports | | | ✔ |
Free
Insightly offers a free plan for up to two users, which includes basic CRM functionality like contact management, tasks, sales opportunities, and project management. While these features are limited compared to the paid plans, most of them are not found at all in other free options, including Zoho. The free plan, however, does not have some features that Zoho includes, like a business card scanner or calendar sync.
The Free plan is good for individuals or small teams who want to manage both their sales process, as well as customer projects, but don't need advanced features. It is also best for users who already use other calendar or marketing tools, and it integrates well with G Suite.
Plus
Insightly's Plus plan is $29 per user per month and includes customized project pipelines, email tracking, and lead assignment. Like Zoho, Insightly features a business card scanner, but the business card scanning is often more accurate since it uses actual human transcription. Users can add and manage up to 100,000 records and send 2,500 bulk emails a month, making it ideal for teams that want to target segmented lists with email marketing.
The Plus plan, however, does not include the phone dialing capabilities found in several other Zoho alternatives, or the workflow automation found in the Professional plan. For this reason, it is best for sole proprietors or businesses with a simple, non-automated sales process. Lead assignment features, however, make it useful for companies with focused sales teams for different types of customer segments based on geography, industry, or company size
Professional
The Professional plan is $49 per user per month and increases the number of records you can manage to 250,000. This is more expensive than Zoho, but it includes several advanced project management and customization options not included there. It also includes role-based permissions and workflow automation tools, and the project management tools make it a good choice for agencies, construction and landscape firms, and project-based freelancers.
The Professional plan compares to Zoho's top level plan, but has far stronger project management tools. In addition, a wide variety of third-party integrations fill in the gaps in areas like social media management and marketing automation, which are included in the overall Zoho family of apps. This plan is primarily valuable to teams that want to have their managers control and set roles and permissions for their team members.
What Insightly Is Missing
Insightly does not offer the ability to manage quotes and sales orders the way that Zoho does. It also does not include native social media tools or web activity tracking. Only the higher-priced plans include email tracking, and these are less competitively priced compared to Zoho.
What Users Think About Insightly
Users like that Insightly allows so much customization and the Gmail plug-in that allows the creation of contacts and leads directly from the email browser. Users don't like that the interface is less refined compared to some options, and the search features can be finicky. We use Insightly here at Fit Small Business and you can read more on our Insightly Review page.
Best Zoho Alternative for Content Marketers & Agencies: HubSpot

HubSpot CRM is a free software application that provides businesses with the tools needed to generate leads, manage contacts and deals, and automate the sales process. While the CRM does not include operational functionality like Zoho, it does integrate with HubSpot's Sales and Marketing Hubs, providing a powerful, all-in-one option for small businesses that use content marketing strategies like blogging, lead nurturing, and social media to generate new customers.
HubSpot Pricing
HubSpot CRM is free and includes many common features like lead and contact management, deals and sales opportunities, and email marketing. HubSpot also offers additional sales and marketing functionality through the Sales Hub and the Marketing Hub, which each range from $50 per month to $800 per month based on the features added.
HubSpot Features
HubSpot CRM includes features like lead capture, contact management, email templates and tracking, and sales opportunity tracking. Innovative features, like live chat that you can embed on your website to capture leads, are also included, along with the ability to track website activity for the first seven days after a visitor becomes a lead.
HubSpot's key features include:
Form-Based Lead Capture
HubSpot CRM includes the ability to embed forms on your website, or to add a tracking code to capture data entered into any existing form on your website. These leads are entered into HubSpot as contacts. While Zoho allows you to create forms, it does not include the smart form tracking and advanced activity reporting found here, making HubSpot a better option for organizations that drive traffic to specific landing pages to generate leads.
Contact Management
HubSpot CRM includes the ability to organize contacts by company, and provides insights such as a newly added contact's recent activity on your website. It will also auto-enrich profiles based on information it knows about companies and social profiles. Compared to Zoho's free plan, the contact management features are far more robust and intuitive, and allow users to score leads based on both profile information and website activity.
Lead & Task Management
HubSpot CRM gives you the ability to schedule tasks for later follow-up and emails you reminders in addition to creating workflows to handle regular marketing tasks. Compared to Zoho CRM's free plan, these tools are far more robust and useful in moving your leads through the sales process. HubSpot also features a free chat tool that allows you to use conversational bots to pre-qualify leads that engage on your website, which isn't a feature in Zoho.
What HubSpot Is Missing
HubSpot lacks some of the more advanced CRM features, including those found in software like Zoho. However, the free plan is far more feature-packed than other options. Workflow management and marketing automation features are also missing unless you also subscribe to additional plans like the Sales Hub or Marketing Hub. Additionally, HubSpot offers only limited customer support on the free plan.
What Users Think About HubSpot
HubSpot CRM users especially like how easy it is to use but mention that they wish the product offered more reports and workflow automation. Some users also complain that as HubSpot updates the software, user workflows have been disrupted and required them to relearn how to use the product. You can read more on our HubSpot CRM Review page.
Best Zoho Alternative with Sales & Service Software: Salesforce Essentials
Salesforce Essentials is a powerful CRM from the company that includes standard features like contact management, sales opportunities, mass emails, and customer service. Like Zoho, Salesforce offers a feature-packed suite of software, including support, marketing automation, ecommerce, and analytics apps. However, its scalability and customization make it ideal for larger teams that want one suite to manage their entire customer relationship.
Salesforce Essentials Pricing
Salesforce Essentials is $25 per user per month for up to 10 users, and includes the CRM and Service applications. The Professional edition is $75 per user per month with advanced features including lead scoring, forecasting tools, and campaigns.
Salesforce Essentials Tiered Features
| | Essentials | Professional |
| --- | --- | --- |
| Price | $25/user per month (max 10 users) | $75/user per month |
| Contact Management | ✔ | ✔ |
| Mass Email | ✔ | ✔ |
| Lead Capture | ✔ | ✔ |
| Mobile App | ✔ | ✔ |
| Customer Support Cases | ✔ | ✔ |
| Customizable Sales Process | ✔ | ✔ |
| Lead Scoring | | ✔ |
| Sales Forecasting | | ✔ |
| 24/7 Phone Support | | ✔ |
| Lead Registration | | ✔ |
| Permissions and Roles | | ✔ |
Salesforce Essentials
Sales Essentials is $25 per user per month for up to 10 users, and includes contact management, sales pipelines, deal management, and mass email features. Essentials is built on Salesforce's Lightning platform, which is a much more intuitive and user-friendly interface compared to the Classic version. In addition, the Essentials plan includes lead capture, a mobile app, and access to the Salesforce App ecosystem.
Compared to Zoho's base level plans, Salesforce is more expensive, but it does include a more comprehensive set of advanced CRM features as well as built-in service and support features. While Salesforce does not offer a free plan. Essentials is ideal for businesses that have a small sales team but need a robust set of CRM features and want to take advantage of the extended Salesforce family of applications, including their marketing cloud, service, support, and analytics.
Salesforce Professional
Salesforce Professional is what most people think of when they hear Salesforce. Professional is $75 per month per user, and is the fully-featured CRM platform used by more businesses than any other CRM. Professional includes lead scoring, forecasting, advanced reporting, and permission features, as well as extensive customization options.
The Professional plan is designed for larger sales teams and individuals who need advanced features like lead scoring, campaigns, order management, product catalogs, and forecasting. Professional is a good choice for established B2B sales teams that manage high-level sales opportunities. This plan includes more functionality than any of the other options we reviewed, but it is significantly more expensive than Zoho's most comparable Enterprise plan.
What Salesforce Essentials Is Missing
Salesforce Essentials does not allow you to add more than 10 users to your account. For teams with more sales reps, you are required to subscribe to the Professional Edition, making Salesforce a much more expensive option than Zoho CRM. Salesforce Essentials also lacks HR and social media management features, both of which are found in Zoho without expensive add-ons.
What Users Think About Salesforce Essentials
Users give Salesforce Essentials high marks for the user interface, which is far more intuitive than the legacy Salesforce platform. Many users rate Salesforce highly for its advanced features and customization options as well as its reporting and analytics. Negatively speaking, users comment that Salesforce requires extensive setup and training. For more reviews, visit our complete Salesforce Review Page.
The Bottom Line
Zoho is a comprehensive CRM and is tightly integrated into the entire Zoho software ecosystem, making it a powerful tool for managing customer relationships, sales, and support. At the same time, many organizations may not need advanced operational capabilities like HR and invoicing, or are looking for a solution that provides core CRM functions with a greater ease of use or more customization.
We find that Freshsales offers a better value and better overall user experience, as well as features that don't exist in Zoho, like calling and call recording. You can sign up for a 30-day free trial or the Freshsales Sprout plan, which is free forever. Visit their website to sign up today.