Zoho CRM is a leading CRM software with features that include contact and lead management as well as HR functionality and social media integrations. However, it's not always the best solution given its size and complexity. In this article, we found the six best Zoho alternatives based price, features, and functionality, arriving at the best overall.
Top 6 Zoho Alternatives for 2020
| Zoho CRM Alternative | Best For |
| --- | --- |
| | (Best Overall) Teams needing a robust CRM with support, chat, and social app integration |
| | Organizations wanting visual pipeline management without extras like social media or productivity apps |
| | Field sales teams seeking a powerful mobile CRM app with built-in call recording |
| | Teams that need an alternative to Zoho CRM with built-in project management tools |
| | Agencies and marketers looking for a free, no-frills CRM with paid marketing integrations |
| | Larger businesses needing a fully featured alternative with service as well as sales tools |
How We Evaluated the Best Zoho Alternatives
Zoho CRM is a fully featured operational customer relationship management (CRM) software with functionality that extends beyond the sales process, including support, social media, accounting, and productivity tools. For some, this might be too robust or too feature-specific. To help, we looked for Zoho competitors that offered a better solution for small businesses, assessing things like features, price, integrations, and ease of use.
To find the six best, we looked at the following criteria:
Overall price and affordability
Contact management features
Ease of use
Sales pipeline and deal management
Additional functionality within the software ecosystem (invoicing, social media, human resources, and productivity modules)
Integrations with marketing, productivity, and third-party sales tools
Customer support and training availability
We concluded that Freshworks CRM is the best alternative for Zoho CRM for small business based on the overall ease of use, value, and features that matter most to sales teams. You can try it free for 21 days by clicking the button below:
Freshworks CRM: Best Overall Zoho CRM Alternative
Since we last updated:
Freshworks CRM, formerly Freshsales, recently rebranded with a new name, new service plans, and access to Freshmarketer automation software. Forever-free plans are still available and include mobile apps, 24×5 support, live chat, and more.
Freshworks CRM is a fully featured CRM with robust contact and lead management tools and an intuitive sales pipeline. Freshworks CRM is the best overall Zoho CRM alternative because of its modern, intuitive interface, ease of use, and great mobile app, as well as integration with the complete Freshworks suite of software. It's ideal for businesses like service providers looking for comparable Zoho CRM software offerings at similar price points.
| Freshsales Strengths | Freshsales Weaknesses |
| --- | --- |
| Highly intuitive interface | Lacks the ability to issue quotes, manage orders, or send invoices directly |
| Customizable and easy to set up | Does not include pricing books |
| Excellent customer support | Does not include productivity tools |
Freshworks CRM Pricing
Free Sprout Plan: Provides unlimited users with basic contact management features
Blossom Plan: $12 per user, per month, billed annually
Garden Plan: $25 per user, per month, billed annually
Estate Plan: $49 per user, per month, billed annually
There is a 21-day free trial for all paid plans.
Freshworks CRM Features
Lead and contact management
Lead qualification and scoring
Sales opportunities and deal pipelines
Built-in calling and dialing features
Territory management and lead assignment
Reporting dashboards and advanced reporting in higher tiers
Freshworks CRM users like how intuitive the software is and how easy it is to learn. They really like its sales pipeline tool and the ease of setting up your sales process. You can read more in-depth reviews on our Freshworks CRM reviews page.
Pipedrive: Best Zoho Alternative for Visual Pipeline Management

Pipedrive is a simple-to-use CRM with a highly intuitive pipeline management tool that helps you quickly visualize your sales opportunities. Unlike Zoho, which has extensive feature sets and direct integration with an entire family of software, Pipedrive is laser-focused on making your sales process more efficient. Pipedrive is an ideal Zoho alternative for teams that don't need the extras and want to focus on sales, service, and product management as simply as possible.
| Pipedrive Strengths | Pipedrive Weaknesses |
| --- | --- |
| Easy-to-use interface | Lacks advanced lead assignment or routing functionality |
| Visual sales pipeline tool | No free plan |
| Offers 24/7 support via chat and email on all plans | No productivity tools; limited integrations compared to Zoho |
Pipedrive Pricing
Essential Plan: $12.50 per user, per month, billed annually
Advanced Plan: $24.90 per user, per month, billed annually
Professional Plan: $49.90 per user, per month, billed annually
Pipedrive offers a 14-day free trial for all plans.
Pipedrive Features
Lead and contact management
Email inbox sync
Simple interface with a visual sales pipeline tool for tracking sales opportunities
Intuitive and robust mobile app
Email tracking in mid-tier plans
Reporting and dashboards
Pipedrive users like the core set of features, especially the visual pipeline. As many salespeople prefer, the interface is intuitive and requires minimal onboarding and training. Learn more about what users are saying on our Pipedrive reviews page.
Zendesk Sell: Best Zoho Alternative for Built-in Mobile Calling Features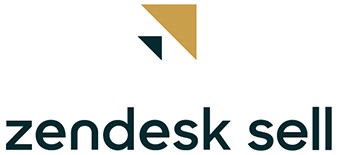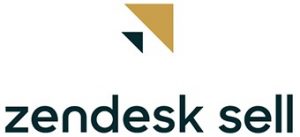 Zendesk Sell, formerly known as Base, is a comprehensive, full-feature CRM that fits into the overall Zendesk software suite. Like Zoho, the software suite also includes a help desk, chat, analytics, and IT management tools. What sets Zendesk Sell apart is the exceptional mobile app with built-in calling functionality that Base users are familiar with, making it best for users who need built-in mobile calling features and call recording.
| Zendesk Sell Strengths | Zendesk Sell Weaknesses |
| --- | --- |
| Fully featured CRM for any size team with highly intuitive interface | No free option; plans more expensive than Zoho |
| Powerful automation and analytics tools | Software ecosystem doesn't include productivity tools |
| Best-in-class mobile app | No social media lead generation |
Zendesk Sell Pricing
Team Plan: $25 per user, per month, billed annually
Professional Plan: $59 per user, per month, billed annually
Enterprise Plan: $125 per user, per month, billed annually
Zendesk Sell offers a 14-day free trial for all plans.
Zendesk Sell Features
Lead and contact management
Sales forecasting and analytics
Customizable deal pipelines
Mobile app with in-app calling features
Task management
Pricing catalogs
Integration with Zendesk customer service platform
Zendesk Sell customers widely give it high ratings for its easy-to-use interface and well-designed mobile app. Users especially tout the in-app calling and call recording features, highly intuitive reporting, and sales pipeline tools. Visit our Zendesk Sell reviews page for more about what users think.
Insightly: Best Zoho Alternative for Project Management:

Insightly is a robust CRM with project management features for managing leads, deals, contacts, and customer projects. Unlike Zoho, Insightly does not include human resources (HR) or support features, but it does allow users to create custom project pipelines that you can use for different product types, i.e., product, service, or project. Insightly is a good choice for organizations looking for a software tool that manages both the sales process and projects.
| Insightly Strengths | Insightly Weaknesses |
| --- | --- |
| Project management features built in to the CRM | Free plan only includes up to two users versus three with Zoho |
| Gmail and Outlook plugin allows CRM access from your email | Does not include pricing or inventory management |
| Paid plans offer guidance, phone support, and training | |
Insightly Pricing
Free Plan: Up to two users
Plus Plan: $29 per user, per month, billed annually
Professional Plan: $49 per user, per month, billed annually
Insightly offers a 14-day free trial for all paid plans.
Insightly Features
Contact, lead, and task management
Sales pipeline tracking
Project management included in the Free plan
Email tracking and bulk email campaigns included in mid-tier plans
Customizable dashboards, lead assignments, and customizable CRM fields
Business card scanner in the mid and top-tier plans
Users like the level of customization Insightly allows. They find value in the Gmail plugin that allows the creation of contacts and leads directly from the email browser. Users don't like that the interface is less refined compared to competitors, and the search features are prone to glitch. We use Insightly here at Fit Small Business and you can read more on our Insightly reviews page.
HubSpot: Best Zoho Alternative for Content Marketers & Agencies

HubSpot CRM is one of the more popular options, especially for small businesses. Its free software provides businesses with tools to generate leads, manage contacts and deals, and automate the sales process. While HubSpot does not include operational functionality like Zoho, it does integrate with HubSpot's Sales and Marketing Hubs, providing a powerful, all-in-one option for small businesses that use content marketing strategies like blogging, lead nurturing, and social media to generate new customers.
| HubSpot Strengths | HubSpot Weaknesses |
| --- | --- |
| Fully featured free CRM | Advanced features only available on paid plans |
| Extensive library of training and support materials | Limited number of marketing automation tools |
| Intuitive interface and easy-to-use mobile app | Limited customer support on the free plan |
HubSpot Pricing
Free version: Includes most common CRM features for up to 1 million records
Paid upgrades: Add-on functionality available through the Sales Hub and Marketing Hub, which range from $50 to $800 per month based on the number of contacts
HubSpot Features
Lead form capture
Website chat widget
Contact and lead management and nurturing
Activity insights
Customizable email templates and email tracking
Auto-enrichment of contacts based social profiles and public information
HubSpot CRM users like how easy it is to use but mention that they wish the product offered more reports and workflow automation. You can read more on our HubSpot CRM reviews page.
Salesforce Sales Cloud: Best Zoho Alternative With Sales & Service Software


Salesforce Sales Cloud is a powerful CRM and one of the most popular options for all business sizes and organization types. It includes must-have features such as contact management, sales opportunities, mass emails, and customer service. Like Zoho, Salesforce offers a feature-packed suite of software, including support, marketing automation, ecommerce, and analytics apps. Its scalability and customization make it a popular choice for larger teams that want one suite to manage their entire customer relationship.
| Salesforce Strengths | Salesforce Weaknesses |
| --- | --- |
| Industry-leading CRM with extensive feature set that includes customer support ticketing | Higher-priced than comparable plans from Zoho |
| Reporting and analytics tools | Essentials plan is limited to only 10 users |
| Highly customizable for different sales processes | Higher learning curve than other options |
Salesforce Sales Cloud Pricing
Essentials: $25 per user, per month, paid annually (up to 10 users)
Professional: $75 per user, per month, paid annually
Enterprise: $125 per user, per month, paid annually
Salesforce Sales Cloud Features
Lead and contact management
Lead scoring
Email integration with Gmail and Outlook
Customizable reporting and dashboards
Integration with entire Salesforce ecosystem, including marketing automation
Customer support ticketing built in
Extensive third-party integrations available
Users rate Salesforce's Essentials plan highly for its affordable price, as well as a simplified user interface, which is far more intuitive than the legacy Salesforce platform. As for downsides, users report that Salesforce requires extensive setup and training. For more reviews, visit our complete Salesforce reviews page.
Bottom Line
Zoho is a comprehensive CRM and is tightly integrated into the entire Zoho software ecosystem, making it a powerful tool for managing customer relationships, sales, and support. At the same time, many organizations may not need advanced operational capabilities like HR and invoicing, or are looking for a solution that provides core CRM functions with a greater ease of use or more customization.
We recommend Freshworks CRM as an alternative to Zoho because it offers many of the same features at a better value and better overall user experience. It also offers features that don't exist in Zoho, like calling and call recording. You can sign up for a 21-day free trial or the Freshworks CRM Sprout plan, which is free forever. Visit their website to sign up today.