We tested dozens of website builders to see which one would be best for small business owners, and we decided that Weebly, Wix, and WordPress are the top three options. We chose these three because they are very popular, and represent a wide range of features. The main areas that we will focus on in this article are price, ease of use, functionality, and customer service. Read on for our top picks for best website builder.
Best Website Builder For Small Business Owners: Weebly
We recommend Weebly because it is inexpensive, the most intuitive, and has a great selection of features. Also, Weebly's customer service is helpful and responsive. You can try Weebly for free, though we recommend their $12/month Pro Plan for most small businesses.
Weebly vs. Wix vs. WordPress Summary Table
Business Email?
Hosting and Custom Domain
Price of recommended option
Yes, integrates with Google Apps for additional $4.08/month
Free hosting and also free domain for one year are included
Pro option
$12/month
Yes, integrates with Google Apps for additional $4.08/month
Free hosting and also free domain for one year are included
Unlimited option
$14/month
No, but you can get a free business email included when use Bluehost for $2.95/month
$2.95/month for hosting on BlueHost (includes free domain and email)
Personal option
$5.75/month
Learn More
Learn More
Learn More
Best For:
Most small business owners
Core Price:
$12/month
Key Features:
Drag & drop builder, in-depth reporting, sell up to 25 products
Best For:
Ease of use
Core Price:
$14/month
Key Features:
Drag and drop builder, unlimited pages, in-depth reporting
Best For:
Customization and price
Core Price:
$5.75/month
Key Features:
Thousands of plugins, unlimited pages, 1 year of support
These website builders are the top options for small businesses that need a relatively inexpensive and easy way to create a do it yourself (DIY) website. If you need a website for a different reason, read one of our other buyer's guides:
Best Ecommerce Platforms: If the main purpose of your website is to sell products online, you will probably want to opt for a dedicated e-commerce platform. In this guide we compare three top e-commerce website builders: Shopify, Zoey, and BigCommerce.
Best Blogging Sites: If you're going to use your website mainly for publishing blog posts, you might want to consider posting on a site with a built in social network or one that allows you to monetize your content. This article goes over all the considerations you should take when choosing a blog platform.
Best Real Estate Website Builders: If you're a real estate agent, then you'll want your website to capture leads and integrate with your MLS/IDX provider. The three builders in this guide, Zillow Websites, Placester, and WebsiteBox, offer this and much more.
Best Website Builder for Small Business Owners: Weebly

Weebly is the most intuitive website builder I tested. You can drag-and-drop text boxes, images, and any other elements to anywhere on the page, edit size and style of any section, and more after only a few minutes of getting used to the system.
The other nice thing about Weebly is its scalability. This means that your Weebly website can grow and expand as your business grows. You can upgrade your plan at any point, and Weebly offers plenty of integrations if you need a third party add-on (such as PayPal or Google Apps). You can also easily switch between Weebly templates if you want to change the look of your website.
We recommend Weebly's Pro Plan for most small business owners. It only costs $12 a month and gives you unlimited pages, advanced site analysis, site-search capability, and the option to sell up to 25 products.  When you pair all of this with good customer service (including phone support), 100+ themes that can be customized to fit almost any business, and a search engine-friendly platform, Weebly is hard to beat.
The only con is that Weebly is not quite as customizable as some website platforms, including WordPress. However, Weebly is much easier to use, which is why we recommend it for most small business owners.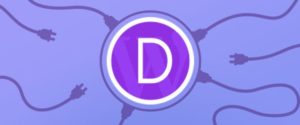 WordPress is a content management system, and anyone can use WordPress to create a website for free. It is much more customizable than traditional website builders such as Weebly or Wix, and there are thousands of available plugins so the possibilities for a WordPress site are virtually endless.
However, this comes with a steeper learning curve. Weebly and Wix offer out-of-the-box ready websites with everything that you need to get started included in one neat package. With WordPress, you have to set up hosting and domain through a third party service. One option is to use Bluehost to get hosting, a custom domain, and business email. It's $2.95 per month or less. View our guide on how to create a WordPress site using BlueHost.
You can then add to your WordPress website by downloading themes and plugins. A theme modifies the look of the website, while plugins add to the functionality of the site. Our favorite and recommended theme is Divi, which is a website builder that gives you the ability to create a website on WordPress with drag-and-drop templates.
If you are fairly good with technology, you can give Divi for WordPress a crack. They have a 30-day refund guarantee, so you can try it out risk free.
Another Website Builder Option: Wix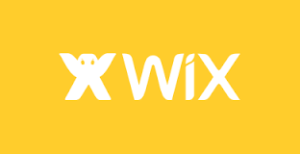 Wix is one of the easiest and most popular website builders on the market today, which is why we included it in this guide. However, there are a few key factors that keep it from being our recommended website builder for small business owners.
Slow loading times – Since you can drag-and-drop anything anywhere, Wix sites generally have pretty jumbled coding, which means slower loading times for your site.  It also uses AJAX generated coding, which means that URLs with hashbangs (#!) are automatically redirected to "clean" URLs (ex: website.com/contact). Though this redirect allows you to have control over how your URLs look, it could have an affect on loading times.
Limited access to the HTML – This is not a problem if you don't want to touch code, but it also keeps you from having full control over your website. Wix allows you to embed HTML code onto your site, but you cannot access or edit your site's HTML or CSS as a whole. This means you won't be able to hire a website professionals who knows custom coding to make small changes to your website's HTML code.
No built in comments feature for your Wix blog – If you are using your website for blogging purposes, the Wix blog does not come with a built in comments feature. Therefore, someone has to be logged into Facebook in order to leave a comment which could discourage people from commenting on your blog posts.
Many people have Wix websites and have great things to say about the builder. I do think that it is successful for its intended purpose, which is to quickly create a nice looking website. However, for the reasons listed above, we recommend small business owners go with Weebly or WordPress.
In-Depth Comparison: Weebly vs. Wix vs. WordPress
Pricing
Your business website is extremely important, especially since over 80% of shoppers are researching online before visiting local stores. That's why we recommend the middle-tier plan from each website builder. We believe that most small business owners will have enough functionality at this level. However, if you plan to sell products via your website, then we recommend the next level up.
Here are the costs of the recommended plans for small business owners with and without an ecommerce store:
| | | | |
| --- | --- | --- | --- |
| Cost for Recommended Plan | $12/month (Pro Plan) | $14/month (Unlimited Plan) | $69 one-time fee (Personal Package) |
| Features of Recommended Plan | Unlimited pages, no Weebly ads, 1 year free domain, in-depth site reporting, site-search capability, unlimited storage, membership, sell up to 25 ecommerce products (3% transaction fee), blog | Unlimited pages, no Wix ads, 1 year free domain, in-depth site reporting, site-search capability, 10GB storage, blog | Unlimited pages, unlimited website usage (can use the theme on multiple websites), 1 year of support and updates |
| Cost for eCommerce Plan (if you sell products online) | $25/month (Business Plan) | $17/month (eCommerce Plan) | Add on WooCommerce plugin to recommended plan for free |
| Features of eCommerce Plan | No additional transaction fee, unlimited products, shipping and tax calculator, SSL security | No additional transaction fees, tax and shipping calculators, product pages for each product | WooCommerce is free and compatible with the Divi theme. With over 1 million downloads, WooCommerce powers 30% of all online stores. |
| Additional Costs | $19.95/year to renew custom domain name and approx. $4/mo for email | $19.95/year to renew custom domain name and approx. $4/mo for email | $2.95/month or less for Bluehost includes hosting, domain and email |
| Pricing Charts | Weebly | Wix | Divi |
All Pricing Options
All of the website builders offer multiple pricing plans, including a free option.  However,  it's important to pay for a plan in order to have a professional looking website. Below is a brief overview of all of the plans each website builder offers.
| | | |
| --- | --- | --- |
| Free plan- $0 | Free plan - $0 | No premium theme - $0 |
| Starter plan - $8 per month | Connect domain - $5 per month | Divi Personal - $69 per year |
| Pro plan - $12 per month | Combo plan - $10 per month | Divi Developer - $89 per year |
| Business plan - $25 per month | Unlimited plan - $14 per month | Divi Lifetime access- $249 one time |
| Performance plan - $40 per month | eCommerce plan - $16 per month | |
| | VIP plan - $25 per month | |
Ease of Use
For ease of use, Weebly and Wix are neck-and-neck, with Wix having a bit of an edge. WordPress allows infinitely more customization that the other two, but is also quite a bit more difficult to use.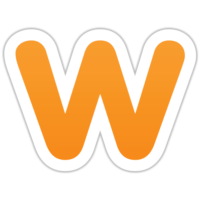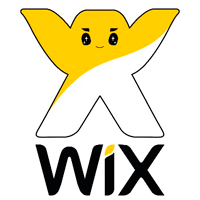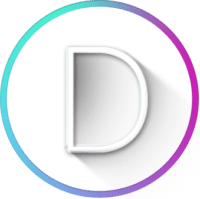 Hosting and Custom Domain
When you create a website, you need a place for your website to be stored, which is known as hosting. You also need a name for your website that people can type in when they want to view your site. This is called the domain. A custom domain is when your site has a name that you choose, such as www.yourbusiness.com.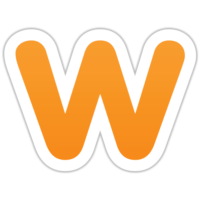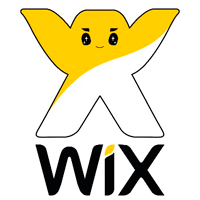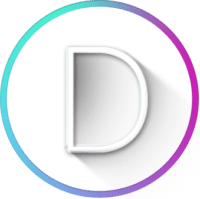 Number and Quality of Layouts
The layout/template refers to the look of your website. Wix has the most pre-made templates, with Weebly coming in second. Divi has fewer ready made templates, but the ones they do have are fully customizable, so there are infinite possibilities.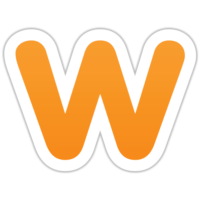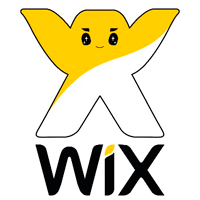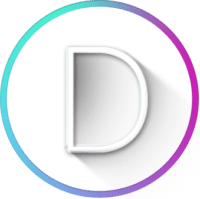 SEO and Mobile Friendliness
Search engine optimization (SEO) is important if you want your website to rank on the search engine results page when a user searches for your type of business. Having an SEO friendly site means that search engines such as Google can easily read the contents of your website in order to determine what your site should rank for.
It is also important that your website is responsive. This means that the pages of your website adjust automatically depending on whether it is being viewed on a mobile device, tablet, or desktop.
When it comes to which builder is best for SEO and mobile friendliness, Weebly and Divi are neck-and-neck, as both allow full SEO customization and responsively adjust to screen size, from desktop to mobile. Wix has responsive templates and a nice mobile editor as well, but falls short when it comes to SEO friendliness.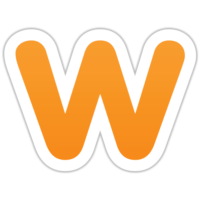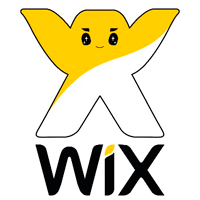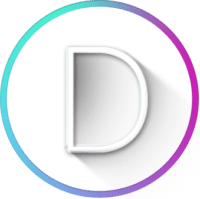 Online Store (E-commerce)
When it comes to selling online, all three website builders have solid online store options. I would give Weebly the edge, because it has the ability to sell digital goods which Wix does not without a third-party app (additional cost). Divi, being only a builder, does not have a built-in e-commerce solution, but directly integrates with WooCommerce, one of the best online store apps in the industry that was built directly for WordPress.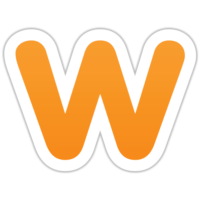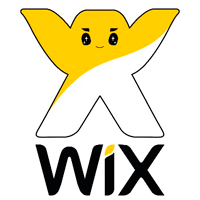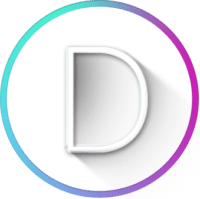 Blogging
When it comes to blogging, Divi is the hands-down winner. It is a WordPress theme, and WordPress is a dedicated blogging platform. Weebly comes in at a close second. Wix is also good, but inexplicably does not have a built-in comment feature, meaning your readers have to be logged into Facebook or some other platform to comment.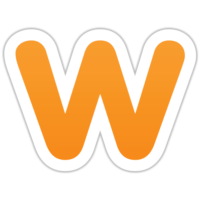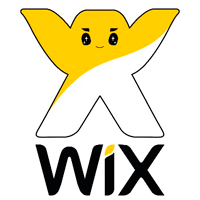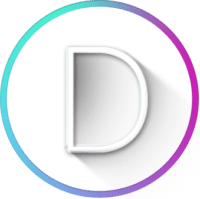 Business Email
A business email address typically contains your business name (ex: employeename@companyname.com). It's important to have a business email address if you want to appear credible with customers or other people you are emailing. None of the options have a business email built into the price, but you can easily create one with all three options.
Plus, there are ways to work around paying for your business email address. Learn where you can get a free business email address here.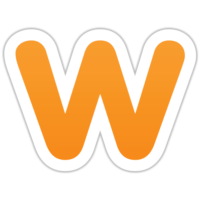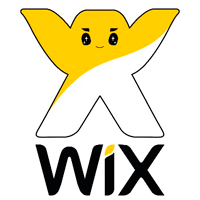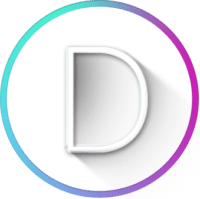 Primary Integrations and HTML Coding Access
There are thousands of website applications out there. These add-ons increase the functionality of your website by integrating, for example, an app that allows you to process payment or allows people to subscribe to your newsletter directly on your website. Weebly and Wix both have around 200 free and premium apps that can be downloaded from their "marketplace" and integrated on your website. WordPress has thousands of integrations that can used on the platform.
HTML coding access refers to whether or not you have access to the HTML code that makes up the website. If you don't want to touch the code and have no knowledge of HTML, then having access won't really be a big deal to you.  However, it's nice to know you can hire a website designer if you ever need help with adjusting the code of your website. Weebly and WordPress both allow access to the HTML code. Wix restricts access, making it a platform that is avoided by professional designers.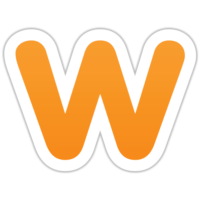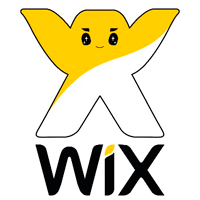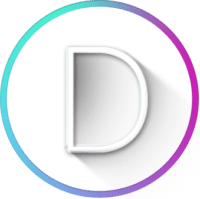 Customer Support
Weebly's customer support is rated very highly by our reviewers. Divi is similar, garnering lots of positive reviews for their customer support from users. Wix can be pretty hit or miss, from the reviews and experience I have had.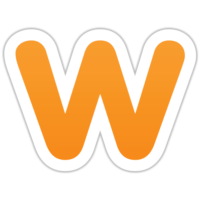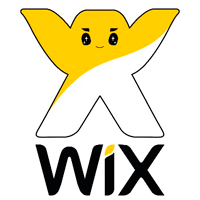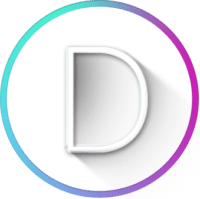 Top Website Builders
Weebly, Wix, and WordPress represent a wide range of functionalities from the best website builders. However, if you don't see what you want from one of the three above, here is a list of all the popular builders that we have reviewed.
| | Best For | Description | |
| --- | --- | --- | --- |
| Weebly | Most Small Business Owners | Weebly is a super intuitive drag and drop website builder that is perfect for website novices. You can create a fully functional website very quickly, plus you have access to the code if you want to make the site more customized. | www.Weebly.com |
| Divi for WordPress | Customization | Wordpress is a very powerful content management platform with endless possibilities when it comes to the functionality. Divi is an impressive theme that includes drag and drop templates. Divi makes Wordpress easier to use and more visually appealing. | www.DiviForWordpress.com |
| Wix | Ease of Use | Wix is a super easy out-of-the-box solution for individuals who want to quickly create a nice looking website without ever having to touch code | www.Wix.com |
| Squarespace | Design | Squarespace is best for photographers and designers that want a visually stunning website. It has very aesthetically pleasing templates. | www.SquareSpace.com |
| Shopify | Ecommerce | Shopify is our recommended platform for businesses that want an e-commerce store. The system allows you to manage inventory using one centralized system. | www.Shopify.com |
| Square | Free Online Store | Square offers a free solution to creating an online store. The platform is very easy to use, and you can get started in minutes. | www.squareup.com |
| Jimdo | Cheap | Jimdo is cheaper than many of its competitors such as Weebly and Wix. It is easy to use and the free option lets you sell up to 5 products, which is not the case with most of the free options for website builders. | www.Jimdo.com |
| Themify | Adjustability | Themify for Wordpress is a good option if you want the power of Wordpress with the ease of a drag and drop builder. Themify is relatively inexpensive, and there are a lot of customization possibilities with the theme. | www.Themify.com |
| Adobe Muse | Web Designers | Adobe Muse provides a lot of design freedom without having to know too much about coding. Many people have compared it to using Photoshop. | www.Muse.com |
| Zillow | Real Estate Agents | Zillow is our preferred website platform for real estate agents. That is because it is easy to use, relatively inexpensive, and you can capture leads on any page. | www.Zillow.com |
| Ocoos | Service Businesses | Ocoos works with the user, from start to maintenance, to create a fully functional and personalized website for their service business. | www.Ocoos.com |
| Webs.com | No coding knowledge | Webs.com offers a lot of advanced features in a lower price compared to other providers. | http://www.webs.com/ |
| Adobe Muse CC | Offers similar features as Dreamweaver | Adobe Muse CC is one of Adobe's two website building software — the other one is called Dreamweaver. While similar to Dreamweaver, Adobe Muse CC is less complicated and requires little to no coding knowledge. | http://muse.adobe.com/ |
| Google Sites | G Suite users | Google Sites allows users to build websites easily without any knowledge of coding necessary and provides the security of hosting their sites in Google. | https://sites.google.com/ |
| Wordpress.org | Freelancers and small businesses with coding knowledge | Wordpress.org provides an open source content management system. | https://wordpress.org/ |
| Yola | Beginners with no coding knowledge | Yola provides businesses with a ready-made template library and lets them create websites that are free of third-party advertisements. | https://app.fitsmallbusiness.com/goto/yola/ |
| Placester | Realtors | Placester is a website builder designed specifically for real estate agents and brokers. | www.placester.com |
| InvestorCarrot | Real estate professionals | InvestorCarrot enables realtors to create data-driven websites that help them get more leads | https://oncarrot.com/ |
| Weblium | Business owners who can't code or build a website | Weblium offers website building services to clients who prefer to let a pro design their website. | https://weblium.com/ |
See all our website builder reviews here.
The Bottom Line
When choosing the best website builder for small business owners we focused on finding one that is easy to use, affordable, and provides good customer support. Plus the end result needed to be a nice looking, fully functional website that will help your small business look credible when people are learning about your business online.
That's why we chose Weebly as our recommended website builder. Weebly has all of the above capabilities, plus you can have your website up in running in 60 minutes or less. Learn how to get started building a Weebly website with our how-to guide.