Real Estate Marketing Plan Template & Strategy Guide
A real estate marketing plan is essential to marketing yourself effectively as a real estate professional. It involves identifying overarching and specific marketing goals, coming up with a budget, and fully understanding the ins and outs of your target audience, farm area, and the competition. With that, you can develop a unique selling proposition, establish a timeline, and implement your plan. Download our free real estate marketing plan template and use it to outline your own goals and strategies as you read this guide.
Free Real Estate Marketing Plan Template Download
To assist you in creating a plan to promote and grow your business, we prepared a free real estate marketing plan template. Download the template and use it to outline your marketing strategies, income goals, and timeline.
1. Identify Your Overall Objectives & Goals
A realtor marketing plan should be part of your overall real estate business plan and coincide with the strategies you intend to implement to create a successful business. Your business plan should include the following components:
Mission statement; e.g., "The mission of Fit Small Business is to deliver the best answers to people's questions."
Strengths, weaknesses, opportunities, and threats (SWOT) analysis
Specific and measurable goals for your real estate business
Metrics to measure or prove success
Marketing strategy and tactics
Lead generation and nurturing strategy
Income goal
Set times to measure progress, revisit, and adjust your plan
If you are new to the real estate industry, setting initial goals may be difficult because you have no past experience or data to refer to. With that said, you can still make estimates and set reasonable goals and expectations for yourself.
Ask a mentor or colleague for insight about their first year in real estate and the progress they made in closing deals, marketing, and generating leads. If they're open to it, ask how much money they made versus what they anticipated earning. This will give you a general idea of how to plan your goals while being realistic to the industry standards for first-year real estate agents.
Do your research. Sites like Indeed.com show the average salary of various professionals, including the average salary of real estate agents in the U.S. Results are also shown relative to years of experience, and you can narrow your research by state if you create a free account. Likewise, realty-specific sites like NAR.com have extensive articles and data relative to real estate agent earnings.
A major component of your overall business plan objectives and goals is your income goal. According to ZipRecruiter, the national average salary for a first-year real estate agent is about $88,000, but this number varies based on state, location within the state, and median home prices in the area.
The good news for first-year realtors, according to a McKissock study, is that your income is likely to double the second year. Whatever your overall income goal is, it ties directly into your real estate agent marketing plan because, without income, you will not be able to afford business and marketing expenses.
If you've been in the industry for several years, you should have data and experience to help while calculating your goals for the upcoming year. Review your previous year's goals to understand which strategies were successful, the goals that you achieved, and the goals to adjust for the upcoming year. By understanding your overall business goals and what you'd like to achieve in the upcoming year, you'll be able to mold your marketing plan to harmonize with your overarching plans.
2. Pinpoint General Marketing Goals
Now that you've set your overall business goals, including income, it's time to identify general marketing goals for your real estate business. These are meant to be an overview so you can put into writing what your specific goals are and how to achieve them.
You should plan to implement a combination of mediums and tactics to get as much exposure for your business as possible. However, it's wise to split these goals by marketing tactics and channels used, like print materials, online ads, email, and so on, so that you can be very specific with your goals and metrics.
Here are some of the real estate marketing mediums to include as you set your marketing goals:
Decide how you want to utilize the above mediums and create measurable goals for each one. Your goal statement should include how you are planning to reach the goal and how you will measure your progress.
If you're a new agent, your goals can be a bit more general until you have a better understanding of your business. On the other hand, experienced agents can create goals based on progress made during previous years. Take a look at the examples below for inspiration:
Example Real Estate Marketing Plan Goals
Goal

How I'll Achieve It

How I Will Measure Achievement

Increase market awareness of my personal brand

Post consistently on social media
Run targeted Facebook ad campaigns

20 new posts per month
Number of new followers on social media
Determine number of leads converted from Facebook campaigns

Get more seller clients

Buy and convert leads from Offrs
Targeted postcards to farm area seeking seller leads

Calculate conversion rate from Offrs to determine return on investment (ROI)
Design and schedule postcard campaign, calculate ROI of leads

Capture leads with landing pages

Purchase a landing page builder like Real Geeks
Create landing pages for buyers and sellers

Calculate conversion rate using customer relationship management (CRM) metrics
Do A/B testing to determine success of various landing page lead capture forms
Market Leader can assist you with both online and print marketing mediums with an all-in-one customer relationship manager (CRM) and marketing system. They integrate with more than 40 third-party lead sources like Zillow, Trulia, and Realtor.com to track your progress with leads and client conversions. In addition, the marketing suite tools allow you to create a website, post on social media, and automatically send print materials via Shutterfly. It also connects with your local MLS so you can send listings as part of your marketing materials.
3. Estimate Projected Marketing Budget
Most agents spend about 10% of their net income on marketing efforts. New agents who have not completed any deals yet may only be devoting $1,000—or even less—to marketing strategies. As you become more experienced and begin to make more money in real estate, you can increase your marketing budget accordingly.
Download our free real estate marketing budget spreadsheet to begin planning your finances:
Your budget should account for all marketing strategies you are employing, including print and online tactics like social media, signs, newsletter, postcards, Google ads, and so on. While you want to get the best services for your business, you also want to get prices that fit your budget. Consider looking at different vendor options to form a vendor comparison.
For instance, if you are looking to purchase leads from either Zillow Premier Agent or REDX, research to compare the features and pricing of each lead generation company to decide which is a better fit to meet your business goals. Take a look at the comparison below.
Vendor Comparison

Company

Features

Non-exclusive buyer leads
Free account for listings
Personalized agent website
Exclusive placement on listings
CRM included
Integrates with third-party tools

Exclusive for sale by owner (FSBO), expired, preforeclosure, GEO (location-based leads), foreclosure, and For Rent By Owner (FRBO) leads
Leads are prequalified
Training podcasts
CRM included
Power dialer

Price

Depends on ZIP code, but ranges from $20 to $60 per lead

$39.99 per month (FSBO leads)

Read More
REDX is geared toward experienced real estate agents who have established a niche in foreclosure, expired, and FSBO leads. The Vortex CRM is included as an organization tool to manage your leads, and the leads are exclusive so there is a higher probability of converting them.
Zillow Premier Agent could be great for new agents who are looking for lower-priced leads to get their feet wet or agents who have exclusive listings they want to advertise and gain leads from. Decide which is right for your business and add this expense to your real estate marketing plan.
4. Know Your Geographic Farm Area Data & Identify Your Target Audience
A geographic farm area is the ZIP code, town, or city where you will focus the majority of your marketing efforts. For your marketing plan to be effective, you need to use geographic and demographic data to guide your marketing strategies and speak to your area of expertise. By understanding the basic makeup of your market, you will be better able to speak to your core audience through your marketing materials and convert them more effectively.
For example, rather than targeting all of Manhattan, choose a real estate farm area comprised of one or two neighborhoods, like the Lower East Side or East Village. This allows you to identify your target audience in that location, market directly to their interests, become an expert in the architecture, restaurants, and events, and ultimately, have more success converting clients.
Free data on your target farm area can be found on websites like Claritas.com or City-Data.com, where you can research specific ZIP codes to gain a full understanding of the area and begin segmenting your audience. Creating segmented groups will increase response rates, differentiate your brand from the competition, attract your target clients, and increase brand loyalty.

When creating your marketing materials, you'll then be able to create marketing materials that speak specifically to their interests. The wording, images, and medium of materials will differ for each group, so you can adjust accordingly.
For example, if your farm area is the East Village, you can segment your audience into what Claritas calls "Aspiring A-Listers." These are people defined as lower-midscale older people without kids and "Young Digerati" who are wealthy younger people, mostly with kids.
For "Aspiring A-Listers," focus on roommates and newly graduated students relocating to the area for a job who are looking to rent rather than buy. Since they are focused on their social lives, consider partnering with local bars, restaurants, and brand-name stores to attract this clientele.
However, to reach the "Young Digerati" audience, focus on individuals who have lived and worked in New York City for several years and are ready to upgrade to a larger home. Since they are typically eco-friendly and tech-savvy, use quick response (aka QR) codes, digital ads over print ads, and focus your marketing efforts on trendy establishments.
Home Prices & Market Trends
Knowing the home prices in your farm area puts you miles above the competition, showcasing your expertise and allowing you to speak with confidence to your target audience. You will be able to guide buyer and renter clients to the right location based on their purchasing power and to assist sellers with listing their homes at appropriate prices so they can quickly sell their homes.
Redfin has extensive reports that you can access to see the trends in your area. See the example below for the East Village in Manhattan, New York City:
Location Demographics
In addition to home prices and market trends, knowing the demographics of your target area solidifies your position as the neighborhood expert. It also informs the development of your marketing strategy so you can appeal to your audience through your real estate branding, slogan, logo, and other marketing materials.
For instance, knowing the majority of your population is 48 years old on average and tends to be married with a median income of $119,000 indicates they are likely not first-time homeowners. As a more in-depth, data-based example, here are demographics for the East Village, ZIP code 10009, from City-Data.com:
Males: 46.8%
Females: 53.2%
Never married: 57.5%
Now married: 28.0%
Separated: 2.3%
Widowed: 5.3%
Divorced: 6.9%
Median resident age: 37.4 years
Median number of rooms in apartments: 3.5
Average household size: 1.9 people
Estimated median household income: $66,626
Top industries in ZIP code: Accommodation and Food Services, Health Care and Social Assistance, and Real Estate and Rental and Leasing
Use these facts to determine the best course of action for your marketing plan. In other words, if the average number of rooms is 3.5, the average size household is 1.9 people, and 57.5% have never been married, tailoring your marketing to roommates and couples in the East Village neighborhood can yield positive results.
Specify Target Client Types
Once you are well-versed in the knowledge of your target market, put together client personas to gain a full understanding of your ideal clients. A persona is a fictional character to represent the characteristics of your typical or ideal client. In order to target a specific audience with real estate marketing materials that will interest and engage them, you need to know the common traits and characteristics of the people in your farm area.
When creating videos, writing listing descriptions, producing flyers, postcards, social posts and ads, or other real estate marketing materials, keep the target persona in the back of your mind to effectively communicate to that audience. Here are a few example client personas for inspiration: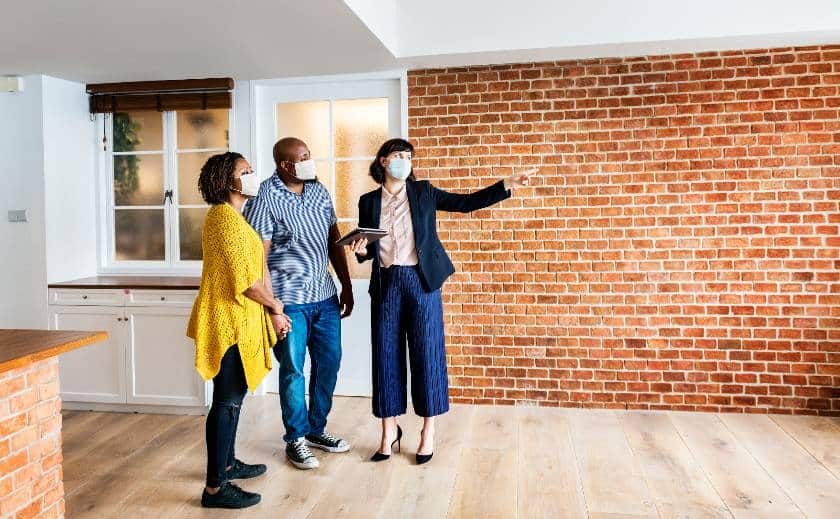 Couple originally from Boston is relocating to New York City (NYC) for their jobs. They are looking for a home that is large enough for one of them to work from home and they're also thinking of starting a family. They want to be close to parks and the subway to travel around NYC and commute to work. They want a building with pre-war characteristics and prefer to be on the second or third floor of the apartment building.
Location: Relocating to NYC
Age: 25-40
Combined income: $400,000
Homeselling experience: First-time buyers
Family size: Two, but possibly need space for children
Common interests: Restaurants, foodies, comedy clubs, charity volunteers, shopping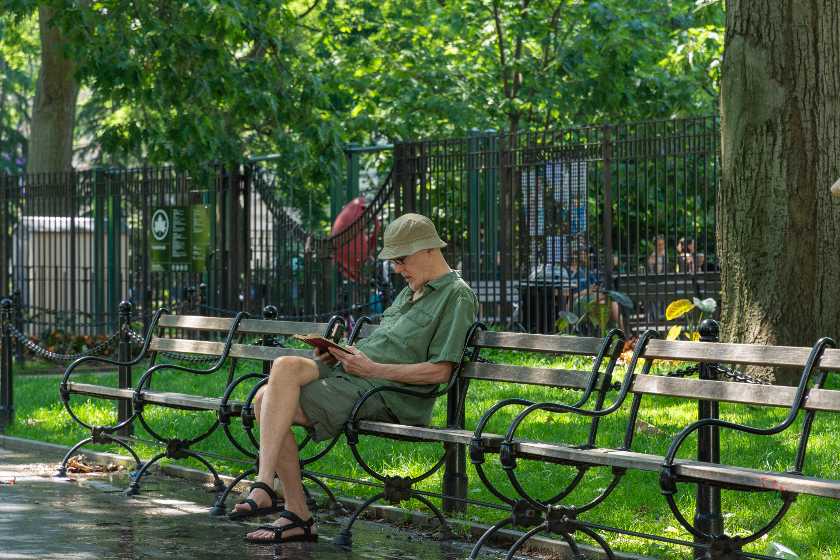 A retired man who lived in the East Village with his wife for decades, but was recently widowed. His children moved out of the home years ago and he currently owns another property in Cape Cod, which he wants to move to full time. His apartment in the East Village has appreciated significantly over the past 40 years and he wants to sell it for top dollar, although he is emotionally attached to the home.
Location: Has owned the apartment in the East Village for 40 years
Age: 60-70
Combined income: Retired, fixed income of $100,000
Homeselling experience: Owns several properties, first- or second-time seller
Family size: Widower; children no longer living at home
Common interests: Bird watching, reading, boating, antiques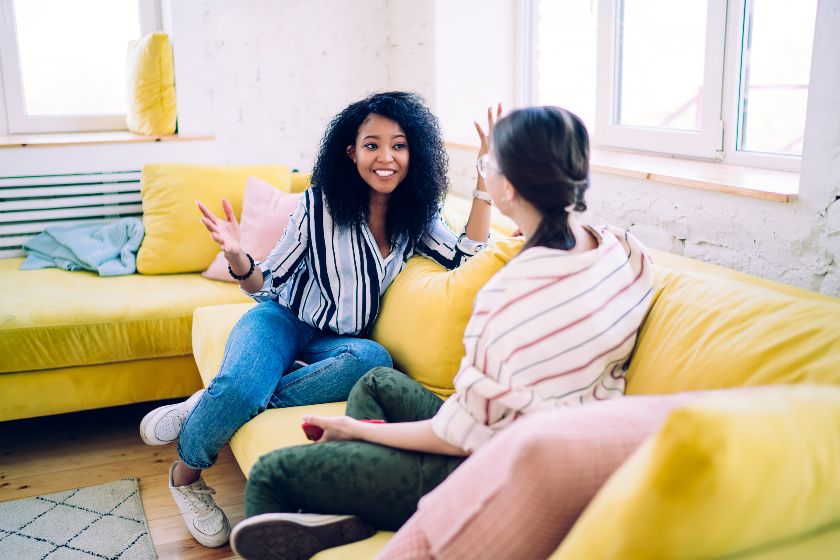 Two young women who graduated from New York University, one starting a job as a server at a popular restaurant while attending graduate school and the second works at a marketing firm in Midtown East. After graduation, they decided to move in together in the East Village because they are familiar with the area after attending New York University. They cannot yet afford an apartment by themselves but are looking to live together in a two-bedroom close to transportation.
Location: From New Jersey and relocating to NYC for work and school
Age: 21-26
Combined income: $100,000
Homeselling experience: Never rented or purchased
Family size: 2
Common interests and hobbies: Nightlife, foodie, family-owned businesses, dogs, studying, music
Use your client personas to ensure you are marketing effectively—and specifically—to your target audience. For one thing, they prefer it. According to HubSpot, 90% of consumers find personalized messaging far more appealing, and 80% say it makes them more likely to convert. This entails tailoring marketing materials such as email drip campaigns, social media ads, and farming postcards to reach your specific audience.
Client relationship management (CRM) tools like LionDesk can assist with organizing and segmenting your personas. With LionDesk, you can categorize your buyers, sellers, renters, investors, and so forth into different pipelines and set up automated emails to each group. This way, you can communicate specific messages and content to specific target audiences to improve lead conversion rates.
5. Analyze Market Competition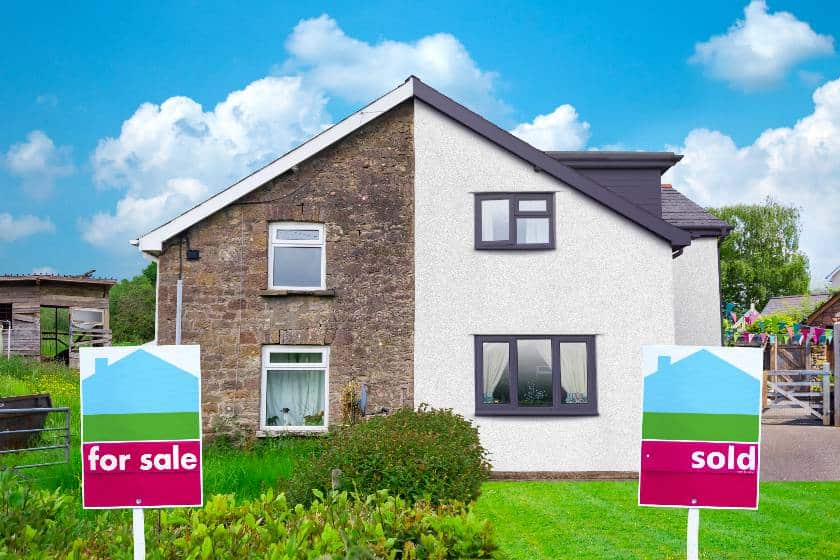 It is very unlikely that you will be the only real estate agent working your farm area. Analyze your competition to understand the strengths and weaknesses of other brokerages and individual agents in your specific location. Looking at how your competition markets within your farm area will give you an indication of where to channel your efforts.
Take a drive or bike ride around your target location and make note of the real estate marketing efforts you see in the area. Do some research to identify who is sponsoring events and advertising in local stores and restaurants. Once you have a general idea, take your research to the computer to do some deeper digging, such as real estate agents sending traffic to dedicated landing pages representative of your farm area or who are using social media ads and content to reach them.
Brokerage Competition
The brokerage your license is affiliated with says a lot about your own business. Take a look at your sponsoring brokerage: is it a big-box firm or boutique? Do they specialize in working with buyers and sellers or renters? Is their portfolio made up of commercial or residential property listings? Once you uncover the answers to these questions, find similar brokerages in your area.
Compare other brokerages to yours and understand how their brokerage works differently from yours. Take a look at the following items:
Average number of listings per month
Deals closed this year
Average listing price
Percentage of listings on MLS
Types of properties serviced
Their mission statement, values, and goals
How many real estate agents work at the brokerage
Brokerage niche
Once you have gathered this information, examine your brokerage's strengths and weaknesses to see how to capitalize on its uniqueness. For example, if there's a large brokerage in the area with 500 agents, and your brokerage is a boutique firm with 30 agents, that can be appealing to clients seeking individualized attention. Or if a competitor specializes in high-rise rental buildings and your brokerage primarily lists single-family homes, your target client base will differ significantly from the competition.
Individual Agent Competition
After you've compared brokerages, you also want to explore the activities of specific agents and their marketing strategies. Your competitor likely has some specific strengths, especially if they are doing well in the marketplace. Knowing what those strengths are will serve you well in self-examination and building your own business. Be on the lookout for the following tactics:
Website: Examine the website of your competitor to see the structure and layout, look at what items are incorporated into the website that could be driving leads, and see if you receive ads that retarget you on other websites after you visit as well as what types of ads you receive.
Listings: Review competitors' listings on Zillow, Trulia, Realtor.com, and so on and see how they set up their listings, what type of verbiage and images they use, and what they may be doing right to attract clients in your area.
Social media posts and ads: Explore your competitors' social media profiles on Facebook, Instagram, Twitter, and Pinterest particularly. See if they post listings, walk-through videos, have robust followings, and interact with potential customers there.
Google ads: See what keywords your competitors are targeting in their ads, and what kind of ads they are using to gather leads in your area.
Print ads: Take a photo of any real estate competitor ads you see in print and think about what types of publications are getting results for them and who they get in front of.
Signage and billboards: When looking at signs and large billboards advertising competing services, look to see if they use a certain theme or look that appeals to local buyers or sellers.
Slogan and tagline: Pay attention to what type of branding works in your area.
What your competitor is doing wrong is not always an obvious mistake, but rather something that they lack. Real estate marketing gaps give you an opportunity to capitalize on the weaknesses of even highly successful agents in the area. For example, if an agent doesn't post on social media and engage with local businesses, this is something that you can do to differentiate yourself.
If you find that your competitors are not offering an essential or niche service, be sure that you are, and incorporate that into your business as a strategy. A thorough examination of your competitors' efforts will show you gaps in their marketing strategies that can become the cornerstone of your real estate marketing plan.
If you're still at loss for real estate marketing ideas, take a look at Fiverr. Freelancers experienced in real estate marketing and strategy building can be hired to assist you with creating marketing materials that stand out from the crowd. Let the freelancer know your preferences, style, and vision so they can complete a custom design for your marketing needs.
6. Identify Your Unique Selling Proposition
After you've researched the geographic and demographic landscape and analyzed your competition, you should have a solid perspective on what gaps you can fill in the marketplace and by what means. Identify your unique selling proposition by taking advantage of what you have learned and bringing something unique to the marketplace.
Capitalizing on competitors' weaknesses can create an immediate difference. For example, if other real estate agents and brokerages in the area don't provide virtual tours of listings, make this part of your real estate marketing plan. Upload virtual video tours for each listing using YouTube or Matterport, and create a website or channel to showcase your video gallery. Send email campaigns that provide a link to your virtual tour videos and show them during listing presentations.
Likewise, if there's a gap in the market for a certain home type or target audience, reach out to that niche. For instance, if foreclosure listings are your real estate niche, your marketing materials should focus on investors, home flippers, and other target audiences who would be interested in foreclosure properties. Create marketing materials with educational content to inform those who want to break into this market.
Having a strategic plan that includes your value proposition will also help you craft marketing materials to reflect your unique position amongst your peers. Read more about defining your unique selling proposition, or USP, with our guide, Unique Selling Proposition: Definition, Examples & Benefits.
7. Establish Timeline & Set Your Plan in Motion
Now that you have all the components to roll out an effective real estate marketing plan, you need to implement your strategies. Solid organization and consistency are key, even when implementing the best real estate marketing strategies. Following a marketing calendar can keep you on track to meet your goals.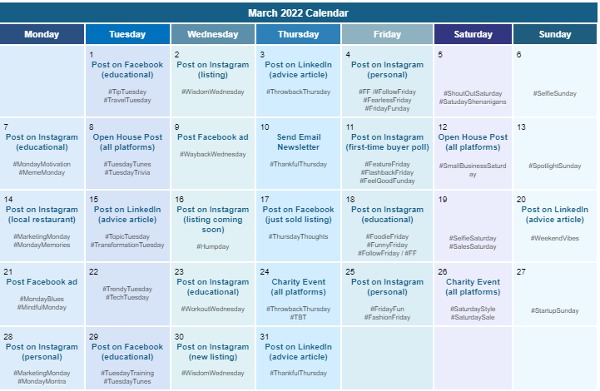 Your calendar should include activities such as social media posts, events, email newsletters, postcard sends, and anything else you use to drive leads. While you can't start doing everything overnight, prioritize those most important to get your name and brand out to the public as soon as possible. These include foundational marketing items like a logo, slogan, headshots, and business cards as well as your online presence (e.g., website, social media profiles, and listing website profiles).
Download our free real estate marketing calendar example (plus bonus hashtag inspiration) to start organizing your marketing strategy today:
Build your own calendar or use an automated posting service like Artur'In to be consistent with social media posting. Create reminders in your customer relationship manager (CRM) to automate email campaigns. In addition, consider implementing new strategies and tactics throughout the year so you don't feel overwhelmed trying to complete all marketing plan items at once.
For assistance with larger projects like your website, landing pages, and lead capture tools, consider an all-in-one CRM and marketing lead generation company like Placester. Placester is specifically designed for real estate agents. It has a plug-and-play website design system, automated workflows, and auto-responders for busy agents. Or you can choose to work with a design expert to assist with creating your website. Placester's easy-to-use interface and affordable pricing help agents get their marketing efforts up and running right away.
8. Track Your Progress & Readjust as Needed
Your real estate marketing plan is not a set-it-and-forget-it exercise; it should be a living document that continues to be adjusted over time. Reassess your plan at least once a quarter to track progress and make adjustments as needed. As the year goes by, if you feel that your goals are a bit too lofty, or not lofty enough, feel free to adapt and rearrange to fit your real estate business.
Consider using a real estate marketing company to review or refine your plan and provide metrics on your progress. To read more about the features marketing companies have to offer, read our article reviewing the six best real estate marketing companies.
Bottom Line
Individual agents, teams, and brokerages alike need a comprehensive plan for real estate success. It needs to include specific, measurable goals and strategies to reach their intended audience, build their brand, and ultimately, achieve their income goals. Download and complete our free real estate marketing plan template to get started and grow your business today.