Shopify vs Wix: Which Is Best for Ecommerce in 2023?
When comparing Shopify vs Wix, you are pitting two robust ecommerce tool platforms with beginner-friendly website builders at cost-effective prices against each other. The best one for your online store depends on your business needs or priorities. In general, we recommend:
Shopify: Best for most small businesses or startups planning to scale
Wix: Best for individual sellers looking for lots of design flexibility and quick setup with limited technical know-how
Fit Small Business ecommerce experts evaluated Shopify vs Wix in our best ecommerce platform buyer's guide, where Shopify came out as our top pick. This article compares these two platforms in detail based on pricing, site builder features, sales and marketing tool kits, ease of use, and our experience working with the software.
Shopify vs Wix Quick Comparison
| | | |
| --- | --- | --- |
|   | | |
| | 4.68 out of 5 | 3.96 out of 5 |
| Best For | Small businesses or growing startups that are planning to scale | Website customization, small inventories |
| Monthly Fees | Starts at $39; social media checkout links available for $5 (Shopify Starter) | Starts at $21 |
| Additional Sales Channels | Facebook, Instagram, TikTok, Etsy, and more | Facebook, Instagram, eBay |
| Ease of Use | Excellent | Excellent |
| Point-of-Sale-App | Yes; free and paid options | Yes |
| Marketing Features | Excellent | Excellent |
| Product and Order Management | Excellent | Excellent |
| App Marketplace | Extensive | Average |
| Customer Support | 24/7 email, live chat, and phone | 24/7 email and live chat; callback requests |
| | | |
Get a Personalized Recommendation
Are you still undecided about which ecommerce platform to use? Take our quiz below for a personalized recommendation. You won't need to enter personal information or be directed to another page.

When to Use Shopify
Pros
Beginner-friendly
Scalable platform
Extensive app marketplace for third-party integrations
Cons
Advanced features like reports, fraud analysis, gift cards, and real-time shipping rates only available in higher-tier plans
Transaction fees if not using Shopify Payments
Shipping calculator requires an annual plan
Where Shopify Beats Wix:
Native POS: Shopify POS
One-click checkout option: Shop Pay
Social Media Checkout Link: Shopify Starter ($5 per month)
Shipping discounts: Shopify Shipping and partner couriers
Marketing tools: Abandoned cart recovery even on first-level entry plan
Built-in email marketing tool: Shopify email
Extensive app marketplace: Shopify App Store
Shopify is a better choice if you are a small business or startup that plans to focus on scaling your online store. Its beginner-friendly interface, intuitive dashboard, and scalable management and sales features—along with thousands of third-party integrations—are perfect for new and growing businesses.
Moreover, it enables you to sell on social media, such as Facebook, Instagram, and TikTok, and offers a POS system that can connect seamlessly with your online store for omnichannel sales, such as buy online, pick up in-store (BOPIS) and browse in-store, buy online. Plus, it has stronger inventory tracking and order management than Wix.
Are you ready to get started? Learn how to set up a Shopify store.
When to Use Wix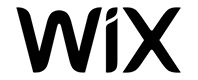 Pros
Excellent search engine optimization (SEO) toolkit
Wix Owner mobile app
Good marketing features such as Wix Email Marketing and abandoned cart saver
Cons
Limited inventory management tools
Lacks shipping labels and discounts
Limited integrations
Where Wix Beats Shopify:
Product page customization: Built-in product video and image zoom in product details; provision for more product options and variants and customer order fields
Native features accommodate more product types: Native subscription and digital downloads feature; plus, online booking, ticket and event management, and online rentals and listings tools
Better SEO Tools: Comprehensive blogging tools and keyword support
Wix Owner app: Wix's mobile app lets you manage your online store on the go
If you are an individual seller planning to launch a few products and wanting creative control in your store design, Wix is a better choice. It's now our top-recommended website builder. It offers a large selection of entirely customizable templates without coding knowledge.
We recommend it for individual sellers with a small inventory because of its limited or basic ecommerce features. However, it gives you robust marketing tools to promote and drive traffic to your store and has features that help you boost sales. However, Shopify has more robust functions when it comes to managing orders.
Shopify & Wix Alternatives
Alternative

Monthly Fee

Best For

Read More

$29.95+

High-revenue enterprise businesses
Online stores carrying a large variety of inventory, such as clothing stores
Online stores with global reach

Free; $15

Sellers with existing websites
Sellers with a narrow inventory of products
Hobbyists and those who sell as a side business

$0+

Online ordering for storefronts
Free online store and POS
Solutions for nonretail businesses (cafes, service providers, salons, and more)
Are you looking for something different? Consider additional Shopify alternatives and Wix alternatives.
Shopify vs Wix: Pricing & Payments
4.06 out of 5

3.25 out of 5

Free Plan or Free Trial

Free trial (3 days free and $1 per month for three months)

Free plan (cannot accept payments; need to upgrade to an ecommerce plan)

Online Store Plans

$39 to $399 per month

$27 to $59 per month

Yes, with Shopify Payments

$5 per month

None

Built-in Payment Provider (optional)

Shopify Payments

Wix Payments

Transaction Fees (for using built-in payment provider)

2.9% plus 30 cents (online sales)

2.7% (using Shopify POS or a mobile card reader)

2.9% + 30 cents (US);

varies per country

Option to Connect to Third-party Processor

Yes, 0.5% to 2% fee

Yes, no fees

Apply Pay and Google Pay

Yes

Yes

Payment Gateway Options

More than 100

Nearly 100

Multiple Currency Support

Yes, with Shopify Payments

No
At first look, it might seem Wix has the edge over Shopify for pricing since it offers a free plan and lower monthly fees. However, to decide which of the two platforms provides more value from an ecommerce standpoint, we need to compare the available features in each plan. Wix and Shopify are close in pricing, but overall, Shopify's plans provide more value per dollar, as you will see below.
Shopify vs Wix Starter Pricing Plans
Let's compare Shopify and Wix's basic plans.
| | Basic Shopify | Wix Business Basic |
| --- | --- | --- |
| Monthly Fee | $39 | $27 |
| Transaction Fees (if not with built-in payment provider) | 2% | None |
| Number of Products | Unlimited | Unlimited |
| Storage Limit | None | 20GB |
| Abandoned Cart Saver | Yes | Yes |
| Inventory Locations | Up to 4 | 1 |
| Sell on Social Channels | Yes | Yes |
| Sell on Marketplaces | Yes | No |
| Multicurrency Support | Yes | No |
It is also worth noting that Shopify introduced a new entry-level plan, Shopify Starter ($5 per month) last year, which provides you with a checkout link and allows you to sell through social media channels.
Pricing Plans
Since our Last Update: Shopify Rate Increase
January 24, 2023 Shopify announced a price increase for its software subscriptions.
This new pricing is effective immediately for new sellers. Current Shopify subscribers can lock in their current rates by opting for an annual subscription before the new pricing takes effect for current sellers on April 23, 2023.
Shopify's full-featured ecommerce plans come in three tiers: Basic Shopify ($39 per month), Shopify ($105 per month), and Advanced Shopify ($399 per month). Through its Shopify Starter plan, you can sell on social channels for only $5 per month.
Shopify doesn't offer a free plan but is very generous with its free trial. You can sign up and try the platform for free for three days and extend it for $1 each month for three months.
In our experience, three months is more than enough time to learn how to operate your Shopify backend and familiarize yourself with the tools. You can spend time building your store so that you can start selling right away when you upgrade to a paid plan.
Payment Processing
Shopify offers built-in payment processing through Shopify Payments and Shop Pay, which is its one-click checkout solution. You can also display and charge customers in different currencies but only if you go with Shopify Payments.
You also have the option to sign up with another payment provider. Shopify integrates with over 100 payment processors and charges a 2% transaction fee for each sale.
Pricing Plans
Wix's ecommerce plans also come in three tiers: Business Basic ($27 per month), Business Unlimited ($32 per month), and Business VIP ($59 per month). It has a free plan, but you will not be able to accept payments unless you upgrade to a paid ecommerce plan.
Payment Processing
Similar to Shopify, Wix also has a native payment processor called Wix Payments. It also allows you to integrate with a payment provider of your choice but, unlike Shopify, doesn't charge any transaction fees.
Are you on a tight budget?
While we recommend investing in a top-notch ecommerce platform like Shopify, there are more affordable options available:
Shopify vs Wix: Site Builder & Maintenance
| | | |
| --- | --- | --- |
| | 4.5 out of 5 | 4.5 out of 5 |
| Free Templates | 10 | Over 800 |
| Paid Templates | More than 80 (starting at $180) | None; all its templates are free |
| Editing Tool | OS 2.0 (drag-and-drop builder) | Wix ADI (artificial intelligence) and Wix Editor (drag-and-drop builder) |
| App Marketplace | Extensive | Good |
| Number of Available Integrations | More than 7,000 | Nearly 400 |
Both platforms have drag-and-drop website builders that we find easy to use. However, we found the Wix builder overwhelming since it gave too much creative freedom for beginners—it is easy to create hard-to-read text accidentally without meaning to because you have too many options.
The benefit of going with a more templated site builder like Shopify is that it is hard to mess it up since your options are limited to ones that still conform to the template's design. Although Wix also has an alternative version of its web builder, Wix ADI (short for Artificial Design Intelligence), which we find better suited for beginners.
However, if you have a design background or are familiar with website best practices, you may prefer the freedom that Wix offers.
In comparing Wix vs Shopify in terms of website templates, Wix provides more than 800 free templates compared to Shopify's 10.
Site Builder & Templates
Shopify's website builder, Online Store 2.0 (OS 2.0), is an improved version of its vintage theme (the WYSIWYG editor). It offers more customization options, such as sections and blocks that provide modularity and flexibility.
Third-party Integrations & Apps
Shopify is a clear winner in this category because of the sheer volume of available apps in its App Store and the variety of ecommerce integrations. We have often said this—if there is a feature you would like to add to your Shopify store, it is a guarantee that you can find an app for it in the Shopify App Store.
Site Builder & Templates
Wix has a drag-and-drop editing tool called Wix Editor. When testing it out, we were reminded of how Wix's editor gives plenty of creative freedom in customization without feeling we needed to learn how to code. It can get overwhelming because of the variety of sections you can add.
If you need to design a template with fewer sections, Wix provides a unique alternative to develop your template using Wix ADI. However, there is a limitation with Wix's templates. You cannot switch templates midway and carry over any content you have previously done with the current template—you would need to start from scratch.
Third-party Integrations & Apps
Wix can provide small businesses with app choices but comes nowhere near Shopify's App Store. Some ecommerce features, such as global shipping payments, are only available if using the Ecwid app integration (another ecommerce platform). We also noticed that Wix's apps are more industry-specific and related to restaurants, hotels, and event planning.
Do you want to learn more about designing a website?
Consider these resources:
Shopify vs Wix: Sales & Product Features
| | | |
| --- | --- | --- |
| One-Click Checkout Link | | No |
| Social Media Integration | Yes | Yes |
| POS Tool | Yes, native Shopify POS | Yes, native Wix POS and integration with Square |
| Banners | Yes | No |
| Gift Cards, Discount, and Coupon Codes | Yes, on all plans | Yes, on all plans |
| Customer Reviews | Yes | Yes (but not Google reviews) |
| Product Reviews | Yes, but with an app | Yes, built-in |
| Email Marketing | Shopify Email | Wix Email Marketing; Wix Ascend |
| Abandoned Cart Recovery | Yes, on all plans | Yes, on all ecommerce plans |
| SEO Tools | Yes, average | Yes, excellent |
| Blogging | Yes, limited with WYSIWYG editor | Yes, more customizable (layouts and features) |
| Analytics | Yes, advanced reports | Yes, basic reports |
Wix and Shopify extend your selling capabilities past your online storefront. Both provide integrations for social media and in-person selling (POS). However, Shopify has industry-leading partnerships with social channels like Facebook, Instagram, and TikTok. Go with Shopify if you want the ability to offer in-app social media sales.
For in-person selling, Shopify has a free native POS app, Shopify POS, available on all ecommerce plans. Wix also has a built-in POS app, Wix POS, but it only supports certain business types and is currently available only in the US. POS retail hardware kits for Wix start at $630 while Shopify only costs $159. You can get a card reader for $29 with Shopify, compared to Wix's $69.
| | | |
| --- | --- | --- |
| Product Options | Up to 3 | Up to 6 |
| Product Variants | Up to 100 | Up to 1,000 |
| Product Categories | Manual and Smart/Automatic | Manual |
| Custom Product or Work Order Tools | Only with add-on | Yes, only with text |
| Digital Goods | Yes, but with an app | Yes |
| Subscriptions | Yes, but with an app | Yes, with Wix Payments |
| Online Booking, Ticket & Event Management | Yes, but with an app | Yes, built in |
| Real-time Tracking in Between Locations/Channels | Yes, but with an app | No |
| Real-time Shipping Calculators | Available in highest plan, Advanced Shopify | Yes, but with an app |
| Shipping Discounts | Yes, with Shopify Shipping (discounts depend on plan) | No |
Wix and Shopify allow you to sell physical products, digital goods, and services. They also enable you to sell memberships, subscriptions, events, and more. However, Shopify requires an app for digital goods, subscriptions, and events, which may or may not have added fees. Wix provides all these as built-in features and even offers built-in online appointment booking tools that Shopify doesn't.
However, Shopify pulls ahead of Wix regarding tracking and managing inventory and shipping. So, the best one for your needs depends on what is most important to your business.
Inventory Management
Shopify lets you track stock, receive stock alerts, perform year-end inventory reporting, and more. Aside from having more inventory management integrations, Shopify wins in this category because of its fulfillment network for storing and fulfilling orders. You can even adjust inventory from the mobile app.
If you use Shopify, a complete setup with Shopify POS allows full product and order management visibility in an omnichannel setting—making Shopify our top pick for multichannel POS systems.
Shipping Tools
Shopify provides real-time shipping quotes, shipping labels, and discounts on any plan if you use Shopify Shipping and its partner couriers. Otherwise, real-time shipping rates are only unlocked in the $299 Advanced Shopify plan.
Marketing Features
Abandoned cart saver: Shopify offers the feature across all its subscription plans and enables you to send a singular email manually or after 1, 6, 10, and 24 hours, with 10 as the default.
Email marketing: Shopify Email, which is also available on all Shopify plans, lets you send 10,000 emails per month. If you exceed the monthly limit, you pay $1 for every 1,000 emails afterward. Email templates and a scheduled delivery feature are provided, but advanced email marketing features like automation and customer behavior segmentation aren't.
Inventory Management
Wix provides basic inventory management methods such as tracking inventory automatically (for sales) and manually assigning "in stock" or "out of stock" status for products. Other inventory features, such as low-stock alerts, must be enabled via an app.
Shipping Tools
Wix allows you to set up shipping rates for your online store, but you need an app, such as ShipStation, to help with global shipments. Wix also doesn't provide shipping labels and discounts.
Marketing Features
Abandoned cart saver: Wix is the only platform aside from Shopify that offers this marketing feature even on its basic ecommerce plan. Furthermore, Wix lets you send up to two automated emails on a custom schedule (compared to Shopify's singular email).
Email marketing: Wix Email Marketing has a free plan that lets you send 200 marketing and automated emails per month. You can upgrade to a paid tier starting at $10 per month (Essentials) to send 500 emails. Its higher plans, Core ($24 per month) and Advanced ($49 per month) let you send 5,000 and 10,000 monthly emails, respectively.
Are you not sure what tools you'll need?
These guides articles provide insights into ecommerce operations and what it takes to manage an online store:
Shopify vs Wix: Ease of Use
| | | |
| --- | --- | --- |
|   | 5 out of 5 | 4.25 out of 5 |
| Onboarding & Setup | Yes, easy-to-follow setup wizard | Yes, easy-to-follow setup wizard |
| Store Management | Beginner-friendly | Beginner-friendly |
| Online Knowledge Base | Extensive | Extensive |
| Community Forum | Yes, active and helpful community members | Yes, active and helpful community members |
| Live Chat, Email & Phone Support | 24/7 | Live chat and callback requests available in multiple languages; time depending on supported language; email support via support tickets |
Shopify wins when it comes to ease of use because of its streamlined dashboard for managing orders and designing an online store. We also found it easier to follow Shopify's templated designs than Wix's, which requires plenty of creative decisions.
While both providers' help pages are translated automatically into multiple languages, Shopify is available in 21 languages while Wix is available in 12.
Onboarding & Setup
Shopify's platform is one of the most user-friendly platforms we have encountered. Its dashboard is easy to navigate, and its features are very intuitive. You don't need to watch tutorials extensively to know what to do. However, if you have trouble with Shopify's features, its help center has many guides and videos to show you exactly how things are done.
Store Management
Shopify's dashboard is intuitive and easy to navigate. You can manage and fulfill orders easily by printing packing slips or updating inventory. There is a clear distinction between your store's front end and back end. Most of its navigation panel includes links to ecommerce features.
Customer Support
Shopify's help page provides extensive step-by-step guides and tries to resolve your problem before handing you over to support staff. One of Shopify's most significant advantages is having a highly rated 24/7 support team to assist with your concerns. Shopify's support team has consistently glowing reviews on third-party review sites as being very professional and competent.
Onboarding & Setup
Building an online store with Wix should be simple but can be overwhelming for tech newbies or those that have no idea about website design. When we tried setting up our demo store, we were overwhelmed with the number of creative decisions we needed to make every step of the way, so it took us a while to come up with a good storefront design.
We found it interesting that Wix also provides an option to build the site using artificial intelligence (AI) with its tool Wix ADI. It can produce a ready-made template in seconds.
If you are interested to learn more, follow our guide on building a Wix website in five steps.
Store Management
With Wix, you get a store page already included in every online store template you choose. To add products, you need to click on the store icon to access them. If you want to edit them or create collections (categories), the same thing goes.
When we tested Wix out, we found it slightly confusing when adding products and creating categories compared to Shopify. We found Shopify's structure easier to navigate for ecommerce features.
Customer Support
All Wix paid subscribers get 24/7 customer service. Still, only the highest tier plan subscribers get a priority support channel they can reach by phone, and priority tickets automatically bump up the backlog. Suppose you aren't part of that tier and have difficulty getting through their customer support. In that case, you can directly contact Wix through their social media channels, such as Facebook, Instagram, and Twitter, as they're usually quite responsive, especially on Facebook.
Shopify vs Wix: Expert Score
Both platforms are part of our top recommendations for best ecommerce platform. However, Shopify comes as a better option overall because of its scalability. It is cost-effective and user-friendly enough for the newbie online seller but scalable for a growing business.
Shopify is our top pick for ecommerce platforms and with good reason. Fit Small Business ecommerce experts evaluate and check for new features regularly, and Shopify always comes out with better feature rollouts every time (without the price increase!).
Its app store is very comprehensive and helpful in equipping an online store with features to maximize growth. Its built-in marketing features are tough to beat, as well. In our evaluation, Shopify was the only system to earn a perfect score for sales, product features, and ease of use. It comes out as the best all-around ecommerce platform for most online sellers.
Shopify User Reviews
User reviews have been consistent with our expert evaluation. A majority of Shopify users are satisfied with the platform and commend its competent support team. Most complaints, if there are any, revolve around fees and costs which can pile up if one is to sign up for third-party apps.
Wix recently earned a spot in our best ecommerce platform picks because of its comprehensive SEO tool kit, more payment providers, upgraded marketing features, and ecommerce-focused analytics.
However, the platform is a "site-builder first, ecommerce platform second." It has excellent design features, strong SEO and site analytics, and is easy to use. However, its ecommerce features—primarily inventory and order management—are still a far cry from Shopify.
Wix User Reviews
User reviews from third-party sites usually revolve around Wix as a site builder, not an ecommerce platform. Most of them validate Wix as the best website builder they have ever worked with. Most feedback about creative freedom is polarized—some love it while others prefer a more structured approach to design.
Shopify vs Wix Frequently Asked Questions (FAQs)
Fit Small Business ecommerce experts evaluated Shopify and Wix based on ecommerce features, and Shopify came out as the winner because of more robust inventory and order management features.
---
It would depend on the business need. Shopify is better suited for serious business owners wanting to grow their online stores. Meanwhile, Wix is ideal for online sellers with a small inventory and who need a quick and easy setup.
---
Yes, you can. Shopify's Starter Plan ($5 per month) enables you to add a checkout button to an existing Wix website.
---
How We Evaluated Shopify vs Wix
To help you decide which ecommerce platform is best for your store, we compared Shopify and Wix based on price, ease of use, store builder and design tools, inventory management, and sales tools. We also added our own expert opinion based on years of experience testing different ecommerce platforms:
15%
Pricing and Payment Integrations
20%
Site Builder & Maintenance Features
25%
Sales & Product Features
15% of Overall Score
We considered the price point of each base plan that offers a complete online store, the plans available as your business grows, and payment processing options—including fees, flexibility, and one-click checkout options. Although Wix offers a lower price point, Shopify provides more value in all pricing tiers.
20% of Overall Score
We considered how easy it is to build and maintain a professional and attractive online store, including available templates, customization options, free domain, and secure sockets layer (SSL) certificates; unlimited storage and bandwidth options; and built-in SEO tools and site analytics. Wix provides a more intuitive website builder and hundreds of free templates to choose from. Shopify recently upgraded its website editing tool, as well, and it will be interesting to see how it plays out once the update has been rolled out across all of its templates.
25% of Overall Score
We looked at what kind of product assortments and marketing features Shopify and Wix provide and if they offer tools for in-store and mobile selling. We also considered if they have built-in integrations for additional sales channels (such as social media and marketplaces), consolidated shipping options, and Payment Card Industry (PCI) compliance. Shopify wins here, providing better inventory and shipping tools for small businesses.
20% of Overall Score
Online stores operate 24/7, so we prioritized platforms that offer 24/7 customer support and have multiple customer touchpoints, such as phone, email, and chat. Both Wix and Shopify are tied in ease of use (building an online store and store management), but Shopify has an edge as it offers support to its customers.
20% of Overall Score
We considered overall value, quality of features, popularity/customer satisfaction, and ease of use. We also took into account our own experience working with each platform and feedback from businesses who use each system. Shopify beats Wix in our expert review because of its popularity and industry-leading innovations.
*Percentages of overall score
Bottom Line
Shopify and Wix are great choices to build an online store. Both have their strengths and weaknesses, as outlined in this article. It boils down to what is your priority for your ecommerce business.
If you want to get a store done quickly and plan to sell a few items, Wix is the better choice. However, if you have serious plans of scaling and have an extensive catalog, Shopify can give you the tools you need to manage your online store better. It offers a free trial, no credit card required, so test it out today.