You need a professional website, and you've narrowed it down to just two content management systems (CMS): Squarespace and WordPress.org. While either can be used to produce a great website, each platform varies greatly from ease of use and price to features, functionalities, and capabilities. To help you determine which is the best for your website, let's take a head-to-head look at Squarespace vs WordPress to see how each provider compares and stacks up.
Squarespace: Best for the average small business or professional blog looking for an affordable and easy-to-use site builder that is highly reliable and headache-free
WordPress.org: Best CMS for building complex websites with unique specs and requirements
Squarespace vs WordPress.org at a Glance
Let's take a closer look at which is better: Squarespace vs WordPress for your
small business website
.
Best for Price: Squarespace
What you've heard is true: WordPress is a free CMS and Squarespace starts at $12 per month. However, there are costs involved with WordPress. In fact, the cost of building and maintaining a WordPress site may actually cost you more—sometimes a lot more—than if you used Squarespace with its all-inclusive pricing as low as $12 per month.
This is because WordPress comes with nothing. So you will need to buy your own domain name and SSL certificate, and get your own web hosting. You'll end up spending at least around $5 to $10 per month for a WordPress site, though the cost to build one can quickly add up with premium themes (approximately $29 to $79) and premium plugins. Meanwhile, Squarespace comes with everything you need to build and manage a professional site for as little as $12 per month.
Winner: To build and manage a new website, Squarespace is the better total value.
Best for Ease of Use: Squarespace
There's no comparison in terms of ease of use between Squarespace and WordPress. Squarespace was designed to be easy to use, and it has been very successful in its mission. It requires zero coding and web design skill. On the opposite end of the web development spectrum, WordPress is not particularly user-friendly. If you don't have web design experience or coding knowledge, expect to invest a lot of time learning it.
Building a Site With Squarespace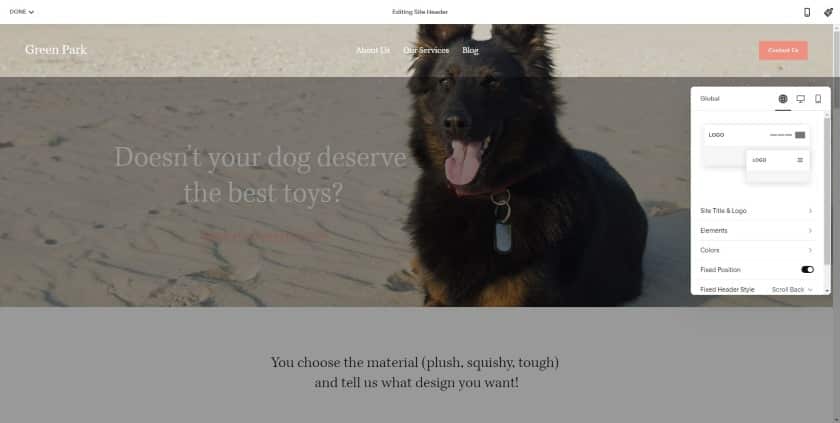 The beauty of Squarespace is that you can build beautiful websites in a relatively short period of time. Since it's an all-in-one site builder, everything you need is in one place, and its editor is designed to make web design very easy—regardless of your skill level or experience. It comes with over 100 prebuilt templates, broken out by over a dozen categories so you can find a site that looks and functions the way you want it to, leaving you only with the job of customizing it.
Want to learn more about using Squarespace? Get the details on how to build a website with Squarespace.
Building a Site With WordPress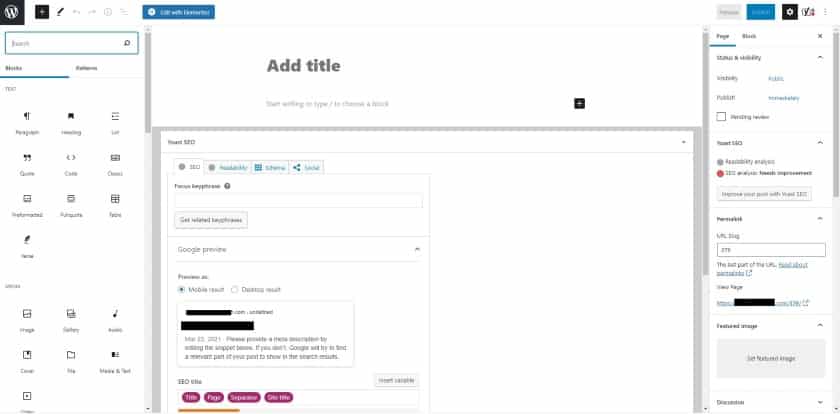 WordPress is not a user-friendly CMS, and there's a reason why businesses spend thousands—even hundreds of thousands—to have WordPress websites developed. And while it's not impossible to build a professional-looking WordPress site without experience with the help of tools and plugins such as premium themes and page builder plugins, it still involves a lot of heavy lifting and will require a lot of time and effort given its steep learning curve.
For more insight, take a look at the step-by-step instructions, including a video tutorial, to get a better idea of what's involved with building a WordPress website.
Winner: Hands down, Squarespace.
Best for Design: Squarespace
The main difference between Squarespace and WordPress in terms of design is skill level. While both providers have millions of beautiful and perfectly functioning websites online, the well-built WordPress sites are largely those built by professional web designers and developers, whereas all of the beautiful Squarespace sites are built by individuals, rather than designers.
In short, it's unlikely that you'll see a poorly designed Squarespace site, but beginner-built WordPress sites often look bad (think 1990s-style websites or sites that simply don't work right). What's great about Squarespace is that even if you're a beginner, odds are your site will look good and people will still think you paid a pretty penny to have it professionally built.
Winner: Squarespace
Best for Ecommerce: Tied
The process, costs, and security of online stores vary greatly between Squarespace and WordPress. In short, anyone can build a professional-looking, functional, and secure online store with Squarespace. However, with WordPress, it's only going to be as good as the person's skills who built it. Those who are new to WordPress should either hire a pro or avoid it, as security is vital for sites that handle sensitive data because they're targets for cybercrime.
With Squarespace, you can choose a prebuilt ecommerce template with an ecommerce plan to easily build a functional online store for $26 per month and no fees to sell online, beyond the fees your chosen payment processor (e.g., Stripe or PayPal) charges. With WordPress, you'll be well-advised to opt for a premium theme designed for ecommerce, and you'll have to add a lot of plugins in order to make your site a functional online store.
Winner: It's a tie. For the average small business, Squarespace will be the more reliable and secure option. Larger companies selling at a high volume will find WordPress to be more suitable.
Best for Functionality: Squarespace
WordPress functionality will come down to the level of experience and expertise of the person building it. Squarespace sites pretty much always function how you want them to. In fact, Squarespace sites are created to be nearly foolproof in that if, say, you make an error in setting up your online payment processor, it will highlight this and require you to fix it. With WordPress, sites are very fragile and not only are easily broken, but frequently broken.
Winner: Squarespace—it always works.
Best for Capabilities: WordPress
Squarespace is capable of doing just about anything that a normal business website can do. Whether you want to seamlessly sell online, generate leads, take reservations, take hotel room bookings, or sell properties, it has what you need. However, if you're looking to build a site like never before, Squarespace won't cut it. To create a highly customized website with revolutionary features and functionalities, you'll need to choose WordPress.
Winner: Without a doubt, WordPress.
Best for Customer Support: Squarespace
There's really no comparison between Squarespace and WordPress when it comes to customer support. This is because WordPress.org does not offer support, while Squarespace offers high-quality support 24/7 via live chat and phone. WordPress users will need to depend on WordPress forums for help, as well as their web hosting provider.
Winner: Squarespace
Best Alternatives
Even though Squarespace and WordPress are both top ways to build a professional site, they're not the only options you have. And depending on your unique business and site needs, there may be more suitable options for you, so it's worth taking the time to determine which is the best solution before you dive into building a site with one or the other.
Here are the top alternatives to Squarespace and WordPress:
Wix: Best of both worlds, in that you get the ease of use of Squarespace with the design freedom of WordPress
Weebly: Best for building online stores easily like Squarespace, but with more ecommerce-specific features and capabilities like WordPress
GoDaddy: Best for service-based businesses looking to easily build a site like Squarespace, but with built-in online reservations and appointment bookings tools
Need more help to find out which are the best alternatives to Squarespace and WordPress? Get the full breakdown of the best Squarespace alternatives.
Frequently Asked Questions (FAQs)
Can I start with a Squarespace site & move to WordPress?
If you're looking to get your business website off the ground quickly and affordably, then it's a smart move to start with Squarespace even if you plan to build out your site with WordPress in the future. Keep in mind that you won't be able to transfer your Squarespace web design to WordPress, although it is possible to manually save and import much of your site's content to WordPress. You can easily outsource this job for as little as $5 with Fiverr.
Which is better for blogging: Squarespace or WordPress?
WordPress.org has always been the gold standard in blogging, but that doesn't mean it's necessarily the best blogging platform. WordPress involves a steep learning curve, so it's time-consuming to create a professional-looking blog with WordPress, whereas it's very easy to create a beautiful-looking blog with Squarespace. On the other hand, if you're not looking to use your own domain name (e.g., yourblog.com), then WordPress will suffice.
Is Squarespace good for SEO?
Admittedly, there was a time when site builders, such as Squarespace, weren't great at getting found online. However, those days are gone and the best website builders—including Squarespace—are now created with search engine optimization (SEO) in mind. That said, Squarespace is good for SEO. It comes with user-friendly SEO tools built in to help you build a site that can rank in search.
Bottom Line: Squarespace vs WordPress
Though the end result can be the same with either Squarespace or WordPress—a professional business website—how you arrive at this result involves a very different process. In short, WordPress is a challenge to use and to build a great—and functional—website, you'll need to invest a lot of time and effort, whereas Squarespace is the better option for the average startup or small business that needs a reliable site built quickly and affordably.
You Might Also Like…