How to Sell Private Label Cosmetics in 6 Steps
Private label cosmetics are beauty products manufactured by one company and sold under another brand's name. You can learn how to sell private label cosmetics profitably by finding the right supplier, developing a brand, and marketing your private label products.
Small retailers can easily bring in several thousand dollars monthly selling private label cosmetics. Samples typically cost $50 to $150, while a whole product line may require $1,000–$5,000 in investment.
Here's how to sell private label cosmetics line in six steps:
1. Identify Profitable Products
The first step in starting a successful private label cosmetic line is ensuring there's high consumer demand for the products you want to sell. Use tools like Google Trends and pages on Amazon like the Best Sellers list and Movers and Shakers. When used together, these tools can give you a clear picture of whether or not people are searching for and buying the types of cosmetics you want to sell.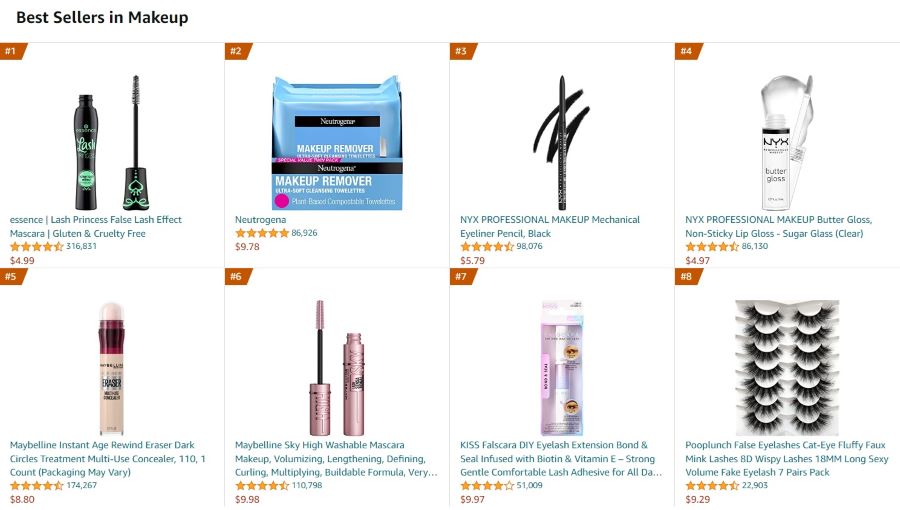 ---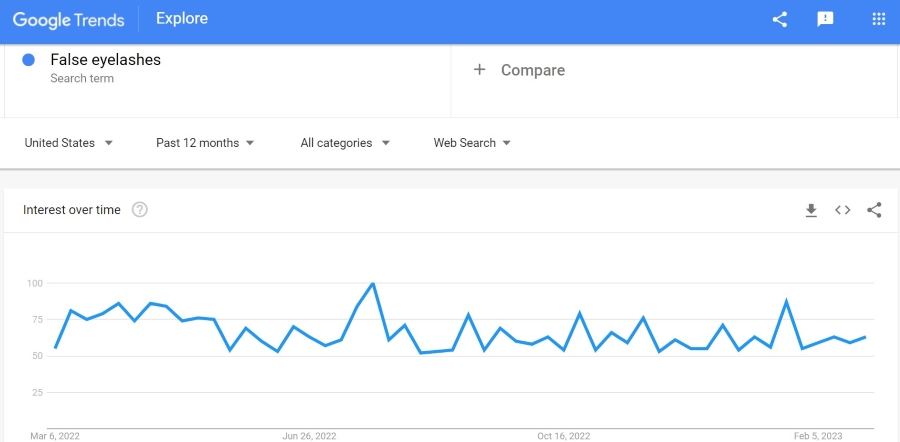 ---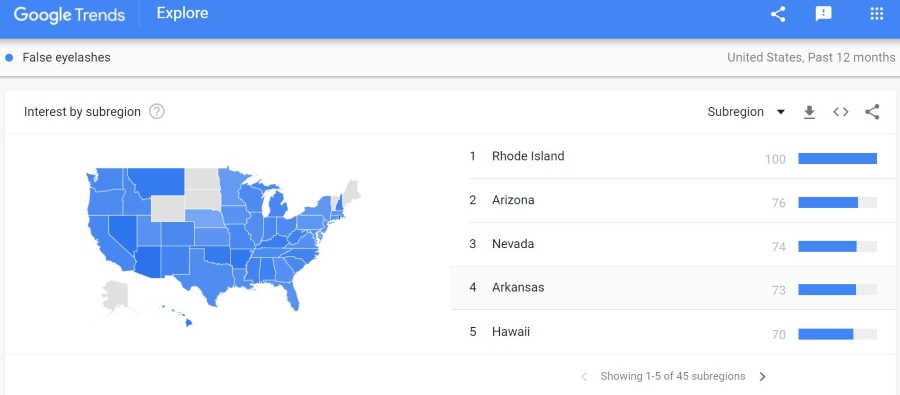 ---
Google Trends: Google Trends shows you whether searches for a particular keyword are increasing or decreasing, and how much general interest there is for that term.
Amazon Best Sellers list: Amazon's Best Sellers list can be narrowed down into any product category or subcategory so you can see what cosmetics are most popular and get a feel for the current competition.
Amazon Movers and Shakers: This list shows products experiencing sudden growth or popularity, which helps spot trends.
Visiting boutiques and other retailers: See what other retailers are featuring in-store and even check the packaging to get ideas for potential suppliers. Keep in mind, the most popular brick-and-mortar places for women to buy cosmetics include drugstores, mass merchandisers, and department stores, so it's a good idea to check out those spots.
Find a Niche
It's possible to have a profitable private label line with a few individual products. However, the best way to sell private label cosmetics successfully is by finding a niche and building a product line around a certain category or interest.
A cohesive product line will help develop a strong brand and target a specific audience.
Popular cosmetic niches include:
Organic cosmetics
Vegan cosmetics
Cannabidiol (CBD) cosmetics and skin care
Sustainable and environmentally friendly cosmetics
Anti-aging cosmetics
Paraben-free cosmetics
"Clean beauty" cosmetics
Clean Beauty is a consumer trend that's quickly growing in popularity. Qualifying products are non-toxic and free from potentially harmful ingredients, such as parabens, sulfates, phthalates, and/or artificial colors and fragrances.
The clean beauty market was worth $7.22 billion globally in 2022, and is expected to reach $14.36 billion by 2028—outpacing the overall cosmetics category in growth.
2. Find Private Label Cosmetics Suppliers
There are two primary ways you can source products for your private label cosmetics company: online or in person at beauty industry trade shows.
Before you start looking at suppliers, refer to your chosen niche to define exactly what you want in your private label cosmetics line. For example, do you want only organic products? Do you need skin care products, makeup, or both? Are there specific ingredients you want or don't want?
It's important to consider consumer preferences to avoid unnatural ingredients and chemicals that may turn potential buyers off.
You'll also want to vet your suppliers to make sure they can be a compatible and profitable business partner. Here are a few more questions to consider when researching private label cosmetics suppliers:
Are they compliant with Food and Drug Administration (FDA) guidelines?
Are their products made using materials produced domestically or sourced overseas?
Do they print labels and packaging for you? What level of customization is offered?
What are the order minimums?
What are the label and packaging fees?
What is the turnaround time for new orders and reorders?
How are their online reviews from other customers?
Ensure Products Adhere to Regulations
In your online research you'll undoubtedly find suppliers based overseas, especially in China. While these suppliers may offer lower pricing, imported cosmetics don't always meet US purity requirements and other legal standards. Going this route could expose you to inconsistent products, customer complaints, or even lawsuits. With so many US- and Canada-based private label cosmetics suppliers, there's no reason to take this chance.
Selling a product under your brand name makes you legally liable for it— regardless of who manufactured it.
In the US, cosmetic safety laws fall under the FDA. Cosmetics products are FDA-regulated, not FDA-approved—so while most cosmetics and ingredients don't require specific approval before being sold to consumers, there are other laws and regulations to ensure consumer safety. In addition, all cosmetics labels must adhere to FDA labeling regulations.
The FDA can and does inspect cosmetic manufacturing facilities. While manufacturers aren't specifically required to register their cosmetics businesses or undergo specific formula testing, they can choose to register with the FDA Voluntary Cosmetic Registration Program, which assists with transparency in cosmetic ingredients. This is why many retailers choose to purchase their private label cosmetics from US-based manufacturers.
One of the easiest ways to start finding suppliers is by searching for "private label cosmetics in (your country)" on Google. This search gives you a long list of local suppliers to start with.
Visit a few supplier websites and you'll see that most cover the full spectrum of private label cosmetics, from customizable makeup programs to full skincare lines. Most suppliers offer a huge assortment so you can mix and match products to craft a unique and complete beauty products line.
Most supplier websites also give you insight into how their ordering process works. Many suppliers even list very low minimum order requirements. So, depending on the range of products you want to start with, it's quite possible to launch your own beauty brand for just a few hundred dollars using private label cosmetics.
You can refine your Google search further for specific requirements on your must-have list by including terms like natural, organic, and cruelty-free in the search box. Include whatever terms you require to define your own unique beauty brand.
Some popular online cosmetics manufacturers and suppliers include:
---
Beauty industry trade shows are an excellent way to meet many private label suppliers in one convenient location. At these shows, you can get hands-on experience with a wide variety of products and even leave with plenty of free and low-cost samples to review. Best of all, trade shows let you discuss your goals with potential suppliers in person and develop a relationship.
Cosmoprof North America is one of the most popular beauty trade shows. It's also great for small businesses because it features suppliers of all types and sizes, including new brands and manufacturers. It also has specific sections dedicated to environmentally friendly products and startup companies. Plus, there are plenty of activities and networking opportunities.
Other popular trade shows include:
If you decide to attend a trade show, look up the show organizers on Google and contact them to make sure you have the correct credentials for entry. Most merchandise trade shows are free to attend for qualified retail buyers. Some require just your state sales tax number while others need proof of an existing online or physical business. It's best to find out ahead of time to make sure you'll be admitted.
---
3. Request Samples & Review Products
Most private label cosmetics suppliers offer low-cost sample kits or single samples. In general, expect to pay between $50 to $150 per company to have samples shipped to you. Going this route costs money but gives you the crucial chance to check out products in person—making it worth the investment.
If you attend an industry trade show, you can pick up loads of samples all at once and test samples on the show floor.
However you acquire samples, your next step is to thoroughly review each product to see if it meets your expectations and fits your beauty brand. Here, your opinion matters most, but getting input from others is also a good idea.
If you have a shop, spa, or set of clients, you can get them involved in trying different products to see what everyone likes. After all, they're your potential buyers. If you don't have an existing clientele to tap, gather some friends to try products and provide feedback.
It might take a few rounds of reviews and maybe even a few rounds of sample items from different suppliers, but eventually you'll find a collection that defines your brand.
4. Decide How to Sell Your Cosmetics Line
Before placing your initial order, you need to decide how you want to market and sell your private label cosmetics line. You can start small with one sales channel, add products to an existing shop, or set up multiple sales channels at once.
Popular channels for selling cosmetics include:
If you plan to sell primarily on Amazon, some private label cosmetics suppliers like Nardo's Natural make the process easier by providing optimized packaging. If you use Fulfillment by Amazon (FBA) to store products and ship orders, it sends your items to Amazon for you, too. This is something to consider if Amazon sales are your main focus.
Even if you think you'll sell primarily on Amazon or through social media, it's still a good idea to consider launching your own ecommerce website. Your own site is the best place to build a brand identity and audience that's uniquely yours and under your control. Diversifying your sales channels is a great way to grow your brand and sell more products.
Choose a Fulfillment Strategy
If you're selling online, you'll also need to decide how you'll store and ship your cosmetics so they don't spoil or decline in quality. These parts of the process constitute your fulfillment strategy. You'll need to plan for them ahead of time so you choose a supplier that can meet your specific fulfillment needs (and so you provide the correct shipping address).
Some cosmetics products need specific temperature and environmental settings. So if you need to use a storage center or warehouse, for example, you'll need to find one that's climate-controlled. It can also help to have a fulfillment partner that's FDA-certified, like ShipBob. Read our ShipBob review to learn more.
Your warehouse layout also needs to be organized in a way that allows you to easily grab the oldest stock—in other words, the products that are nearest their expiration date. You don't want aging inventory to sit on shelves so long they expire and become unsellable, so it's important to set up systems to mitigate such losses.
There are four main choices for order fulfillment, including:
Dropshipping: With dropshipping, every aspect of the order fulfillment process is handled by the suppliers that ship orders directly to your customers. It can be difficult to find private label suppliers that offer dropshipping but this is a popular fulfillment strategy for startup ecommerce brands.
In-house order fulfillment: In-house order fulfillment is when businesses manage their own storage and shipping operations. It's best for brick-and-mortar stores, established brands, and microbusinesses.
Outsourced fulfillment: Online sellers can outsource to third-party order fulfillment companies to handle product storage and shipping customer orders. This is a good option for businesses that don't have the time to handle their own operations or are experiencing rapid growth or seasonal sales spikes.
Hybrid order fulfillment: Businesses can also combine any of these order fulfillment approaches to handle online and offline sales.
As your private label business grows, you'll spend an increasing amount of time packing and shipping online orders. That's why it's a good idea to try outsourcing your fulfillment process so you can spend your time running your business or online store.
5. Design Your Branding, Logo & Packaging
As you explore potential suppliers, you'll find that most take care of the labeling and packaging process for you; you supply your logo design and they do the rest. This is the simplest way to label and package your private label cosmetics—it produces a professional look and ensures that your labels are correct (i.e., ingredient lists and other requirements).
Many private label cosmetics suppliers also provide free images of your branded products.
Most private label cosmetics suppliers charge label printing and packaging fees on top of your product cost, so be aware of this during your research and planning. These fees are listed clearly on most supplier websites. If you have any questions, a call to the customer service line should clarify any packaging fees or process questions you have.
To get your logo on your products, most suppliers ask you to upload your logo with your order. Suppliers provide logo specifications, including the number of colors allowed, size restrictions, and file types.
If you don't have the design skills to create your own logo, you can find budget-friendly artists to design a great logo on freelancer sites like Fiverr and Upwork.
If you don't have a solid idea for your brand's logo, head to Pinterest and search for private label cosmetics packaging for inspiration. You can also check out social media posts from graphic designers on Instagram or TikTok to get inspo from other brands.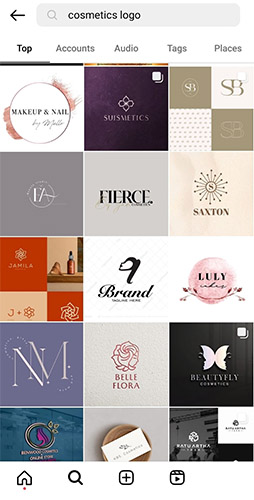 ---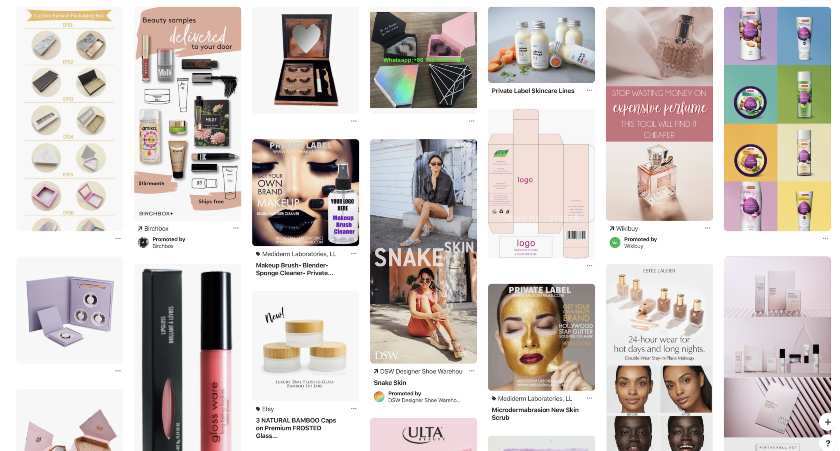 ---
6. Order Private Label Cosmetics
After you've selected your private label cosmetics supplier, decided which items you want to carry in your line, and designed your branding, you're ready to place your first order. By this point, you likely have spoken with a customer service representative, so this step should be simple. Here are some things to note and double-check:
Private label cosmetics are generally paid for upfront, so expect to pay via credit card when you place your order.
Make sure your product pricing and label printing fees are accurate.
Be aware of turnaround times required for the labeling process.
Understand that most private label cosmetics don't accept returns.
Be aware of shelf life, temperature regulation requirements, and expiration dates for the items you're selling.
In most cases, after your private label cosmetics order is placed, you'll have a few weeks until it arrives. Use this time to launch your website, set up on Amazon, and get your social media pages up and running—or work on your store or spa setup for your new beauty line display.
Selling Private Label Cosmetics: Frequently Asked Questions (FAQs)
Private label cosmetics samples cost $50 to $150 per company, and developing a whole line could cost $1,000 to $5,000.
Upfront costs vary greatly depending on whether you're starting a brand new business or adding a new product line to an existing business, as well as whether you're storing product in-house or dropshipping. If you're starting a new business and either selling products in person or fulfilling customer orders in-house, startup costs will be a few thousand dollars for sample products, a website, logo and package design, initial wholesale order, and shipping.
---
You'll need a resale license like any other retailer would. However, you don't need any kind of cosmetology license or education to sell makeup or skincare products.
If you're planning on applying makeup to customers, offering makeup or skincare services, or demonstrating skincare products on customers, you'll likely need a cosmetology or esthetician license, depending on your state.
---
Many popular cosmetics brands sell private label products that were manufactured by a third-party company then branded and sold by the distributor. Kylie Cosmetics and ColourPop both source many of their products from Seed Beauty Labs, and Crown Brushes is a known supplier for Morphe and BH Cosmetics brands.
Another example is Massage Envy, a national spa chain, which has a private label skincare line called CyMe. These products can only be purchased at Massage Envy locations.
---
To sell directly on Amazon, you will first need to register as an Amazon Seller. You'll also want to trademark your private label brand. Once you have a registered trademark, you can apply to Amazon's Brand Registry. Enrolling in Amazon's Brand Registry gives you complete control over your product page, images, and product details.
---
Bottom Line
The average consumer spends nearly $200 per year on cosmetics, an industry valued at $91.4 billion in the US alone. Learning how to sell private label cosmetics is a simple and low-cost way to build your own beauty brand.
Entry costs to private label cosmetics sales are low, and the variety is so great that even fashion boutiques, healthy living brands, and active lifestyle businesses are expanding into this high-demand market. Once you've selected your supplier and products for your initial line, you need to design your logo, place your order, and plan your selling strategy.