HR software is an all-in-one solution that can help a small business owner with recruiting & hiring, payroll, employee onboarding, performance management, and benefits administration. We looked at the most popular options and rising stars and decided to review BizMerlin, BambooHR, and WebHR. These companies covered the range for small businesses in terms of price and their ability to partner with or replace systems you already have (like a payroll provider). Read on for our comparison and review of these three options, as well as our top recommendations.
Best HR Software for Small Businesses: BizMerlin
We chose BizMerlin as the best HR software for small businesses because of its affordable price, its payroll integrations, and for its additional features like recruiting that push it closer to being an all-in-one solution for small business HR needs.
HR Software Comparison Table: BizMerlin vs. BambooHR vs. WebHR
BizMerlin

Bamboo HR

Web HR

Pricing

Learn More

Starts at $10/month or $100/year for 1-10 employees

$99/month for 12 employees or less
$8/employee per month for bigger companies
BambooHR only does month-to-month plans.

Free plan for up to 5 employees; then $19.99/month
$191.90/year for up to 10 employees

Free Trial?
Yes - 14 days
Yes - 14 days
No free trial, but free account for 5 employees or less
Ease of Setup

Learn More
Easy; no setup fees
Easy; setup fees range from $250 up to $2000
Easy; no setup fees
Payroll Included?

Learn More
No
Not yet*
Not yet*
Payroll Integrations

Learn More

TraxPayroll
simplepay.ca
Advantage

Quickbooks
Benefits Integrations or Benefits Available

Learn More
None, launching own in 2017 or 2018
Recruiting Features

Learn More
Applicant Tracking System (ATS) & recruitment software included
ATS & recruitment software included; also integrates with 9 other systems
ATS & recruitment software included
Employee Onboarding Features

Learn More
Create & customize your own onboarding checklist
Create & customize your own onboarding checklist
Create & customize your own onboarding checklist
Performance Management Features

Learn More

Goal setting
Performance reviews (including 360 reviews)
Training plans
Improvement plans

Add on performance management module for $1/ employee per month (peer reviews, goal setting, assessments, automated reminders)
9 box grid
Training tracking

Add on performance management module for $1/ employee per month (including 360 reviews)
Additional Features (i.e. PTO tracking, employee engagement)

Learn More

Skill matrix with org chart
PTO tracking
Company wall
Project management system built in

PTO tracking
Company asset tracking
Multilingual

PTO tracking
Time & attendance tracking

Additional Integrations

Learn More

NetSuite ERP
OrgChart Now
SwipeClock

Mobile Apps
iOS, Android
iOS, Android
iOS, Android
Customer Support

Learn More
Phone, email and live chat support 8 am-6 pm EST, Mon-Fri
Phone, email and live chat support 8 am-6 pm MST, Mon-Fri
Live chat and email support 24/7; Phone support, 9 am-5 pm PST, Mon-Fri
www.BizMerlin.com
www.BambooHR.com
www.WebHR.co
*BambooHR and WebHR are set to roll out payroll modules in 2017.
Best HR Software for Small Businesses: BizMerlin

We recommend BizMerlin as the best HR software for small businesses because of it has the best set of features for the price, including recruitment, performance management, payroll integrations, employee onboarding and more.
Price is still a major factor for small business owners, and although WebHR is the absolute cheapest, BizMerlin provides a very good value considering the number of features at its price point. I also liked that you can pay annually and get a discount, or pay month to month if your employee numbers might fluctuate, which is the same pricing scheme as WebHR. The tier of 1-10 employees being only $100 for the year is pretty great (BambooHR is about 10x the cost), and then the price of 11-20 employees being only $750 for the year is also very reasonable.
Next, BizMerlin is nearly a complete HR solution and, in the areas it does not yet have an internal solution, like payroll, it has the most integrations of any of our software choices. This is the 2nd main factor that edged BizMerlin over WebHR and BambooHR. Both of them boast that they will be offering more solutions soon, but at the time of print, BizMerlin is the closest to a full HR solution for a small business.
BizMerlin also has all-encompassing additional features that rival that of BambooHR, including recruitment, performance management, goal setting, employee onboarding, and other social features like a company wall where employees can communicate with each other. This is a lot more than WebHR offers, and since BizMerlin offers it all for a lower price than BambooHR, it's just another reason we picked it as our top HR software for small businesses.
BizMerlin does have its drawbacks. First, it simply isn't as pretty as BambooHR (which had the best interface). It also does not have customer support on weekends, like WebHR does. Finally, it does not plan on expanding into payroll and benefits the way BambooHR and WebHR touted. When I asked them if they ever would expand into doing payroll themselves, they said I was the first customer to ask this— which I found hard to believe, but nonetheless, they also said it was not on their radar to expand any of their services in 2017.
Best HR Software for Growing Businesses: BambooHR

BambooHR received our vote for the best HR software for growing businesses because of its built-in applicant tracking system and recruitment software, customized onboarding process for new employees, and thorough performance management add-on module that is $1 extra per employee per month. All of those features are important for a business that is growing rapidly and it can save you money and time if organized in the same place. While BizMerlin has many of these features, BambooHR's version of them is superior in how they look and how they function.
BambooHR nearly received the top slot for this buyer's guide; rumor has it that they are launching a native payroll system in 2017. Depending upon its price once released, BambooHR may have edged out BizMerlin for our top slot in the HR software and be the closest thing to an all-in-one HR solution of the 3 systems (although WebHR is close on its heels).
The downside of BambooHR is its price tag; while it competes with BizMerlin, it still is the most expensive system for most cases, especially in comparison to WebHR. It also does have a hefty set up fee that increases with the number of employees, which BizMerlin and WebHR do not.
Best HR Software for a Tight Budget: WebHR

WebHR is the cheapest option of the 3 HR software systems we compared, including a completely free option for 5 employees or less, which makes it a great option for very small businesses. It also has no setup fees. In general, WebHR is great for small teams, but it just doesn't cut the mustard for companies of larger size or who are growing quickly.
Similar to BambooHR, WebHR is set to release its own payroll module in 2017 (right now, you can manage your payroll through them, but not actually process it- something deceiving on the website). WebHR also will be launching a platform for benefits in 2017 or 2018. If both of these add ons are true, the WebHR will become the first all-inclusive HR system for small businesses.
There are a few notable drawbacks to WebHR. First, they do not have many integrations at this time for other services like payroll or benefits; so if that is your priority, you'll need to wait until they launch them (at which point the pricing may change). Secondly, this was by far the hardest system to get a hold of a representative for a tour and setup help, which made me wonder about their customer service. Finally, most of their modules, like performance management, have an add-on fee; it's not much, only up to $1/employee/month, but it is a bit deceiving when you first see their low prices.
How We Evaluated HR Software
HR software is meant to be an all-in-one solution for your small business HR needs. We came up with that HR software should handle the following major areas that are HR-related:
Payroll or seamlessly integrated with your payroll provider
Benefits offerings or seamlessly integrating with benefits providers
Recruiting and hiring features or integrating with applicant tracking systems or recruiting systems
Employee onboarding features
Performance management features
Additional features like PTO tracking and employee engagement aspects
While we were looking for a solution that checked all of these boxes, we simply couldn't find one at the time of writing this that also would work with small business. Namely seemed to check all of our boxes, but their minimum investment is $15,000/year, which is not suitable for our readership.
BambooHR and BizMerlin come close to being complete, but both have weaknesses in certain features that we will go into below. We also considered looking at payroll/benefits providers Gusto and Zenefits in this buyer's guide, but both of them are also missing the additional features like recruiting and performance management that make it more complete HR software.
In-Depth Review: BizMerlin vs. BambooHR vs. WebHR
Pricing
For an HR software system, price is one of, if not the, top component when considering a system to use for a small business owner. All of our systems price based on the number of employees you have; BizMerlin and WebHR do it in tiers, while BambooHR charges per employee.
Price Comparison Table
| # of Employees | BizMerlin Price | Bamboo HR Price | WebHR Price |
| --- | --- | --- | --- |
| 7 | $10/month; $100/year | $99/month; $1,188/year | $19.99/month; $191.90/year |
| 26 | $150/month; $1500/annual | $208/month; $2,496/year | $97.97/month; $940.51/year |
| 57 | $500/month; $5000/year | $342/month; $4,104/year | $190.90/month; $1,832.64/year |
| 78 | $500/month; $5000/year | $468/month; $5,616/year | $190.90/month; $1,832.64/year |
| Set Up Fees | $0 | $200-$2000 | $0 |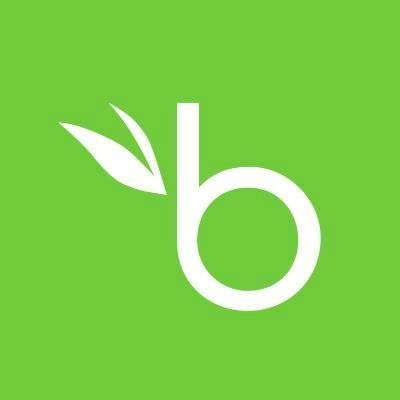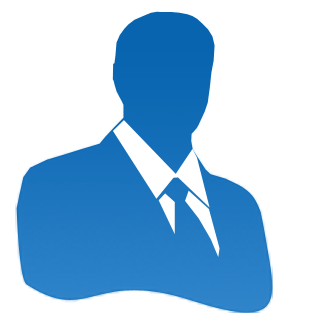 Ease of Setup
Getting set up was incredibly easy for all 3 of our choices. They do this by providing a free trial, a bunch of onboarding videos, and personalized training calls to go over the product and answer questions.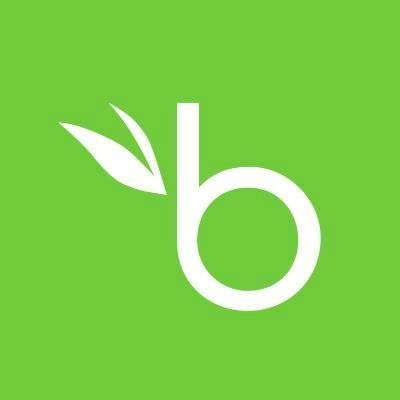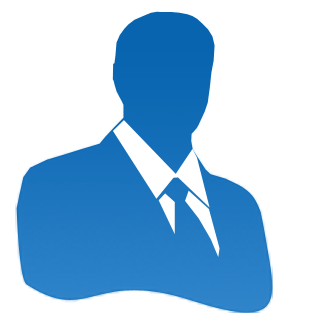 Payroll & Payroll Integrations
If you are considering HR software, you most likely already have payroll software in place, or at the very least a formal accounting software system in place that runs payroll, like Quickbooks. So, it's important that your new HR software integrates with your payroll provider of choice. We could not find an all-in-one system that included payroll at the time of print.
Payroll Integrations Table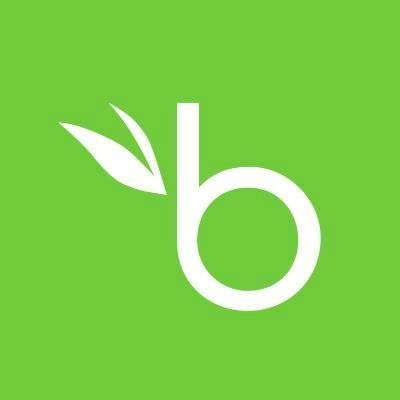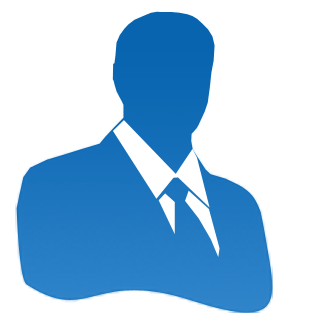 Benefits & Benefits Integrations
Especially if you have over 50 employees and are required to provide health benefits, seamless integration of your benefits provider into your new HR system is important. If you do not have 50 employees but choose to provide benefits (or maybe you're considering it for the future and want to learn how to provide benefits), it helps to keep everything integrated to be compliant with ever-changing benefits laws.
This is an area where none of our chosen HR systems provide benefits within their service; they all instead partner with other benefits providers. It is noteworthy that WebHR plans to launch a platform for benefits within 2017-2018, but with no exact date available (which also makes listing this on its website a bit deceiving). See the below table for benefit provider details.
Benefit Providers Integrations Table
Recruiting & Recruitment Integrations
Depending on your company's needs and size, you may already have an applicant tracking system (ATS) or recruitment software. One perk of HR software is that they include applicant tracking and recruitment software system elements. This can be a great place to consolidate multiple systems and save a buck.
Applicant Tracking Systems (ATS) and Recruitment Integrations Table
| System | ATS & Recruitment Integrations |
| --- | --- |
| BizMerlin | Manual integrations available |
| BambooHR | CATS, iApplicant, Newton, Jazz, ApplicantPro, HiringThing, jobvite, Greenhouse, COMPAS |
| WebHR | None |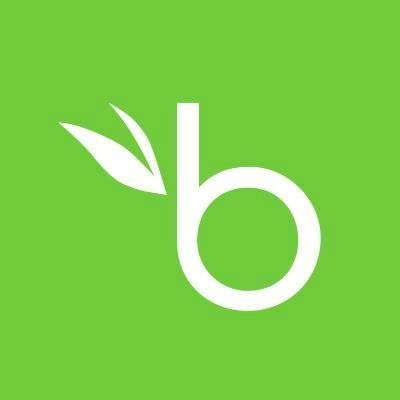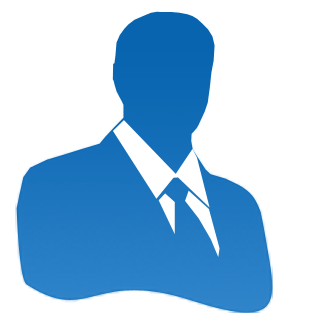 Employee Onboarding Features
An HR software system should handle all onboarding elements of a new employee with guaranteed compliance with state and federal tax forms, I-9 forms, and things like that. All 3 of our systems do that, but in 3 different ways.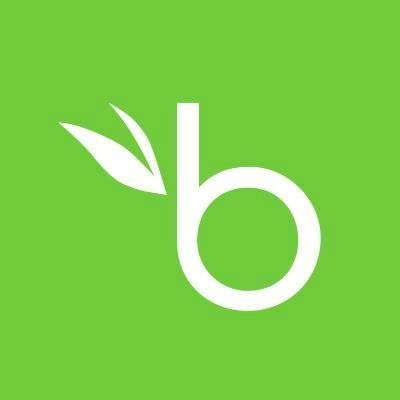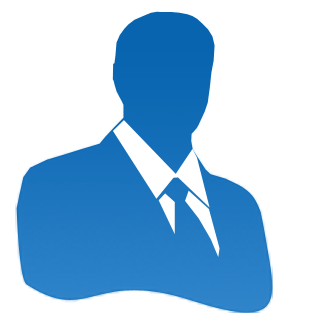 Performance Management Features & Performance Management Integrations
Similar to if you were hiring an actual HR person, you wouldn't be inclined to hire someone who only could process payroll, recruit, and administer benefits. You'd be looking for that "extra" element like performance management and goal setting, which is why we include it as one of our big pluses of HR software.
Performance Management Integrations Table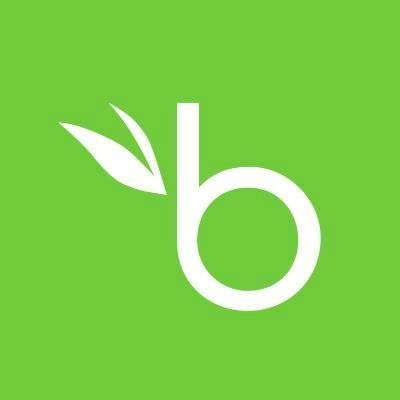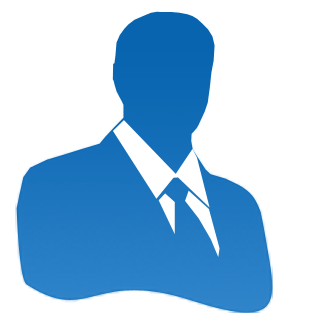 Additional Features & Integrations
An area that differentiates BizMerlin, WebHR, and BambooHR for each other are their additional features and integrations. Depending on your needs, what they also provide could seal the deal as one or the other being the system that works for your small business.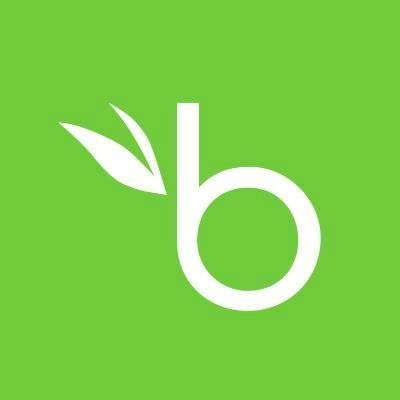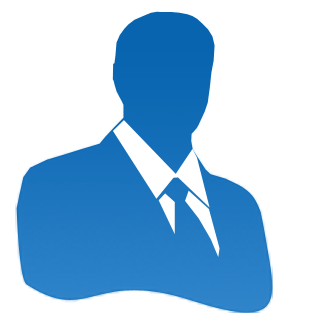 Additional Integrations Table
| System | Additional Integrations | Why it Matters |
| --- | --- | --- |
| BizMerlin | DropBox, JIRA, LinkedIn, Facebook, Docusign, Freshbooks | These integrations are geared towards a business that has a remote team and trades information/ projects a lot. |
| BambooHR | NetSuite ERP, OrgChart Now, SwipeClock, NimbleSchedule, PayScale | These systems are helpful for companies that need additional features like compensation comparisons or scheduling employees. |
| WebHR | GSuite, LinkedIn, Slack, Zapier | These systems are commonly used by very small businesses or those less than 50 employees and with limited amounts of data. |
Customer Support
Anything that has to do with HR, like benefits and payroll, should have incredible customer support that is available in several ways, like chat and phone, and nearly all hours for when emergencies happen. Anyone in HR knows that emergencies do happen- a slip in payroll, firing someone unexpectedly, etc. HR software's customer support should be able to cope with that kind of pace when necessary.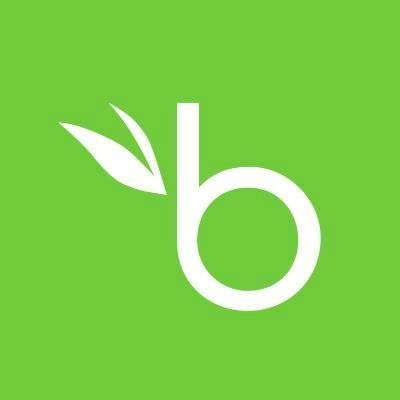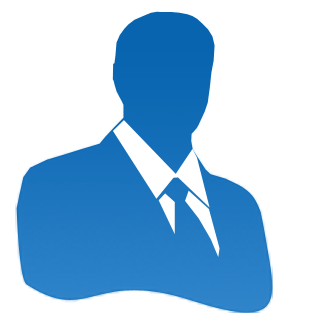 All HR Software Options
HR software has a large number of companies playing the marketplace. Although we believe we chose 3 great companies with good reviews and solid platforms, here is an overview of other options, like Zenefits and Zenefits competitors, you might consider as your HR software provider.
HR Software
What It is Best For
Description
BizMerlin
Small businesses
At an affordable price with many inclusive features, BizMerlin got our top vote for small businesses.
BambooHR
Growing businesses
With excellent recruitment aspects, onboarding, and performance management, BambooHR is great for the business that is growing quickly.
WebHR
Very small businesses
WebHR is free for 5 employees or less, and very affordable for any size business up to 100 employees, although limited in features and integrations at the time of print.
Gusto
If you have Gusto payroll
Gusto is coming into the HR space with their new benefits platform; however, they lack recruitment or performance management features.
Zenefits
If you have Zenefits benefits
Zenefits recently launched Z2 and is slowly rolling out payroll services, which lends it to the HR software space over just benefits. They also then need to catch up with recruiting and performance elements.
Namely
Larger companies
We loved this software's all in one solution that included payroll, but with a price tag of $15,000 per year minimum, it's meant for larger companies only.
EaseCentral
Medium-sized and still growing businesses
EaseCentral tries to simplify the processes that make benefits enrollment and HR management more efficient.
Dayforce HCM
Small to medium-sized businesses
Provides solutions for recruitment, benefits, payroll, and predictive analysis all in one place.
Maxwell Health
Small and growing businesses
Specializes on benefits management for employees and benefits advisors.
ADP Workforce Now
Medium-sized businesses
Great for businesses that want tax filing and compliance services as well.
PeopleSoft
Small to large-scale businesses
Buildable and customizable services to fit a business' needs.
Lessonly
Medium-sized and growing businesses
Ideal for sales and customer support teams.
SilkRoad
Small to medium-sized businesses
Offers dedicated administrators for managed services
iSolved HCM
Small, growing businesses
Can be purchased through certified local partners
ADP TotalSource
Medium-sized businesses
Provides professional employer organization (PEO) services
Paylocity
Small businesses
Focuses primarily on payroll and other HR services
Paycor
Small to large-scale businesses
Has specific plans depending on employee scale
Paycom
Small to medium-sized businesses
Every Paycom account gets assigned one dedicated specialist for implementation
Lever
Medium-sized businesses
Focuses mainly on recruitment and applicant tracking
UltiPro
Small to medium-sized businesses
Offers customized solutions via modules
ExponentHR
Small to medium-sized businesses
Primarily a web-based HRIS
Inova
Payroll
Small to large-scale businesses
Specific payroll packages for restaurants, healthcare, hospitality and non-profits
Broadbean
Small, growing businesses
Focuses mainly on job posting and recruitment
People HR
Small to medium-sized businesses
Primarily a web-based HRIS
The Bottom Line
While we chose BizMerlin as our top choice for small businesses, HR software will be an exciting space to watch in the coming year as BambooHR expands to payroll and then WebHR expands to both payroll and benefits. It will also be interesting to see how that changes the price of the systems and if it affects functionality. Want more HR tools?