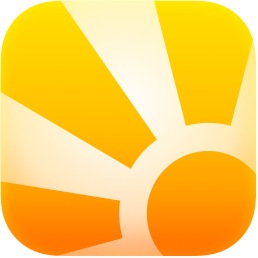 Daylite, by Marketplace, is an all-in-one customer relationship management (CRM) made for professional services and agencies that are using Mac devices, iPhones, and iPads. This platform allows teams to monitor and manage communication, client details, follow-ups, deals, projects, and tasks, all in one single platform. It is best for individual users and small businesses that need an all-inclusive CRM solution for Apple devices.
What We Recommend Daylite For
Daylite combines customer relationship management (CRM), project management, and lead management capabilities in a single platform that's made exclusively for Apple devices. It provides a comprehensive set of features for companies with one to 50 team members. This solution enables you to access and use your data even when you're offline, making it an ideal choice for businesses with a remote office setup and those with many field agents.
Who Daylite Is Good For
Freelancers and boutique firms that need a free CRM: Daylite offers a free CRM with all-inclusive features that are appropriate for individual users and small to mid-sized businesses. Read our guide to the best free CRM software to explore more options.
Small teams looking for an all-inclusive CRM: This platform has both free and affordable options that come with essential CRM, project management, and lead management features. If you are looking for more alternatives, check out our list of the best CRM for small businesses.
Salespeople who are Mac and iPhone users: Daylite made it to the top of our list of the best CRM solutions for Mac users because it is a feature-rich platform that's built exclusively for Mac and iOS products. Its integration with native Apple apps provides you with a streamlined experience when working on your Mac device, iPhone, or iPad.
Daylite Is Not a Good Fit For
Large enterprises: Daylite's capabilities are suited for freelancers or boutique firms with smaller teams. Large businesses will need more powerful features, like campaign management and sales enablement, which are not available in Daylite.
Healthcare organizations: This platform is not HIPAA (Health Insurance Portability and Accountability Act) compliant, so it is not a good fit for healthcare organizations and service providers. If you are looking for solutions that comply with current patient privacy rules, read our guide to the best HIPAA-compliant CRM software.
Businesses that need a CRM with social media integrations: Daylite does not offer social data enrichment capabilities. If you want a CRM that allows you to monitor your customers' social activities and your company's social interaction with leads, check out our list of the best social CRM solutions.
Daylite Overview
PROS

CONS

Offers a free plan for individual users
Compatible only with Mac and iOS devices
Affordable plan with robust features
Difficult to set up and use for beginners
Integration with Mail provides a rich source of leads and referrals
Limited customization options
CRM data is available offline
No web-based version or guest access for non-Mac and non-Daylite users
Responsive and helpful customer support team
Does not offer a lot of automation
Daylite Pricing
Daylite's pricing is composed of a free plan and one paid option that costs $24 per user, per month, billed annually (or $29 per user, per month, billed monthly). The differences between the plans include the user allocation limit, file storage, and the number of items that users can create in their database. You may sign up for a 30-day free trial for the paid option. Daylite's offers onboarding packages that start at $300 and include data importation, data customization, sales funnels, and streamlined workflows.
Plans

Daylite Free

Daylite

Best For

Individual users and small teams

Small to medium-sized businesses

Monthly Pricing
($/User/Month)




$0

$29

Annual Pricing
($/User/Month)




$0

$24

Users

1

Unlimited

Projects and Opportunities

2

Unlimited

Tasks, Notes, Companies, Contacts, and Appointments

100

Unlimited

Email

100

Unlimited

File Storage

100MB

100GB

Contacts and Lead Management

✔

✔

Project Management

✔

✔

Quotes and Estimates

✔

✔

Offline Access

✔

✔

Roles and Permissions

✔

✔

Apple Mail Integration

✔

✔

Unlimited Pipeline Deals

✕

✔
Daylite Free
The free plan allows you to access essential CRM features like contacts and lead management, project management, opportunities, tasks, notes, and appointments.
Daylite
Daylite's paid tier allows you to access all the features in the free plan. Furthermore, it adds an unlimited number of projects, opportunities, tasks, notes, emails, appointments, and pipeline deals to your database. It also comes with a file storage limit that is significantly larger than the free edition.
Daylite Features
General Features
Daylite combines CRM, project management, and lead management features in a unified platform. It allows you to control which users and teams can view and access sensitive data. In addition, you can create custom fields, values, categories, tagging options, roles, and relationships. Even without an internet connection, it stores data directly on your Apple device, allowing you to work anywhere, anytime.
Mobile App
Daylite's mobile app features:
Offline access
Hands-free function using Siri
Apple Calendar
Apple Contacts
Caller ID
Multitasking on iPad
Notification Center
Leverage Daylite's iOS-supported features to work on the go and even offline on your iPhone and iPad. It automatically syncs across your team's devices once you are back online. You can use Siri to run the app hands-free and identify who's calling you with your device's caller ID. The Notification Center alerts you about meetings, invites, tasks, and reminders. The split view on your iPad allows you to work in Daylite and another app at the same time.
CRM & Sales
Daylite's CRM and sales features:
Contact management
Interaction tracking
Lead and pipeline management
Document management
Calendar and reminders
Lead scoring
Referral tracking
Email marketing
List management
Quotes and estimates
Reporting
Email integration
Customer and lead segmentation
Daylite's contact management capabilities allow you to capture and organize contact details, schedule meetings and calls, and view a chronological history of your client interactions. You can also create custom email templates and send bulk emails. Its lead and pipeline management features allow you to manage sales opportunities through their lifecycle, prioritize leads, keep track of your referrals, and segment your customers.
Project Management
Daylite's project management features:
Client and individual project management
Document management
Task management and delegation
Checklist templates
Milestone tracking
Shared calendar
Recurring tasks and appointments
This platform allows you to manage client and internal projects both individually and as a team. In addition, you can create follow-ups, assign tasks, set recurring meetings and reminders, and get notifications once they're done. It lets you attach contracts, photos, and links to your online files and folders. You can also use customizable pipeline stages to monitor progress and important milestones.
Reporting & Analytics
Daylite's reporting features:
Sales tracking
Sales forecasting
Sales opportunities
Lead prioritization
Interactive graphs
Custom reports
Daylite centralizes all sales tracking data in one place, making it easy to view insights and trends. It also comes with sales forecasting and lead prioritization features that help you zero in on leads that might yield bigger profits than others. You can see all your sales opportunities via interactive graphs from its Insight View. Lastly, you can use its report engine to generate custom reports on sales, projects, emails, meetings, and tasks.
Third-party Integrations
Daylite integrates with Apple Contacts, Calendar, Reminders, and Mail, allowing users to share their phone contacts, appointments, and to-do tasks logged in their CRM. It also offers integration with a variety of third-party apps for relationship management, lead management and sales, project and task management, email marketing, scheduling, team collaboration, social media, phone integration, billing, and reporting.
DirectMail
Dropbox
SimpleSign
Merlin
PieSync
Google Calendar
Helpwise
Fone & Text
Billings Pro
Zapier
If you want to customize Daylite, you can build your own integrations using the Daylite application programming interface (API) or work with a Marketplace expert.
Customer Service
Daylite offers customer support via email, phone, and web form. It has a knowledge base where you can find answers and instructions for common queries and basic troubleshooting. The company also assists with the setup, configuration, implementation, and data migration processes. Remote, on-site training, and webinars are available for those who want to customize their workflow and get the most out of their Daylite subscription.
Onboarding Packages
Getting Started ($300)

Import contacts
Customize Daylite based on your preferences
Customize data classification and organization
Personalize views
Guide on how to connect and organize your data

Ultimate Productivity (custom priced)

Free 30-minute consultation and assessment
Simplified communication processes
Sales funnels
Marketing tracking
Streamlined team communication, internal processes, and workflows
Ease of Use
Daylite has an intuitive interface and is easy to use despite an initial learning curve. It provides its users with a set of files that contain detailed instructions on how to leverage its features according to the industry they belong to. However, you can still navigate your way through the platform even without this guide. Advanced support and training are available for those who want to learn about deeper customization options.
Daylite Alternatives
| | | |
| --- | --- | --- |
| Best for: Teams wanting an easy-to-use CRM with an intuitive interface | Best for: Companies that need a CRM with call center management features | Best for: Consultants and businesses that require built-in project management tools with a Kanban view of activities |
| Starting price: $12.50 per user, per month | Starting price: $14.99 per user, per month | Starting price: Free or $29 per user, per month |
What Users Think of Daylite
Most Daylite users are delighted with its ease of use, intuitive interface, comprehensive CRM features, Apple integration, and offline access. These combined features and benefits allow them to manage their projects and client relationships easily on the go. As of this writing, it has earned the following scores from the most popular review sites:
Among the common points for improvement mentioned by Daylite users is the limited customization options for views and reports. Companies that use non-Apple systems wish for cross-platform compatibility, but Daylite has maintained that it will remain exclusive for Mac and iOS devices. Nevertheless, they appreciate its great mobile capabilities, as well as the company's responsive and helpful customer support.
Bottom Line
Daylite offers comprehensive CRM, contact management, and lead management features in a single platform that's made exclusively for Apple devices. It is an ideal choice for freelancers and boutique agencies looking for an all-in-one CRM with great mobile capabilities. Sign up for a free 30-day trial or get started with its free plan to see if Daylite works for you.