Every small business has different needs when it comes to accounting software. Sometimes a feature that is insignificant to one business can make or break the decision for another. This is why QuickBooks Online does not work for everyone – and why these alternatives have crept up in popularity.
In this guide, we're going to highlight 3 of the top alternatives to QuickBooks: Xero, Wave and Zoho Books. Below we compare their features, price and popularity.
Best Quickbooks Alternative: Xero
Xero offers many of the same tools as QuickBooks, but with more conveniences, like bulk editing, customizable invoices, unlimited users and complimentary payroll for up to 5 employees.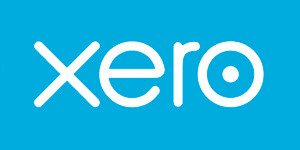 Starting Price

$9/month

Free

$9/month

$13/month

Price of
Standard Edition

$30/month

$9/month
adds live
chat support

$19/month adds
phone support

$19/month

$40/month

Number
of users?

Unlimited

Unlimited

Up to 3 users

Up to 5 users

Bank
Reconciliation?

Yes

Yes

Yes

Yes

Invoicing?

Yes

Yes

Yes

Yes

Payment
Processing fees

Varies

Authorize.Net,

Square, Stripe,

PayPal &

more

2.9% + 30¢
(when entered
manually)

Varies

Authorize.Net,

2CO, Stripe,

PayPal &

more

3.40% + 25¢
(when entered
manually)

Multicurrency?

Yes, with
exchange rates
updated hourly

No

No

Yes, with
exchange rates
updated every
4 hours

Payroll?

Yes,
included for
up to 5
employees

Yes,
for an additional
$19/month

No

Yes,
for an additional
$39/month
Why We Recommend Xero as the Best QuickBooks Alternative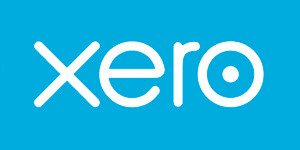 In terms of price, features and popularity, Xero is the closest competitor to QuickBooks. The two programs are very similar – from your chart of accounts to bank reconciliation, invoicing and reporting. There's a few key ways, however, that Xero differs:
More Bulk Editing

– Whether you're categorizing bank transactions or editing a field like tax rates, Xero lets you edit transactions as a batch.

Integrate Payment Processing

– Xero integrates with over 20 different payment processors, including Stripe, Square and PayPal. Quickbooks uses only their native payment processor, QuickBook Payments.

Stronger Multicurrency

 – Exchange rates updated every hour (vs. every 4 hours with QuickBooks)

Invoice Reminders

– Xero can automatically send email reminders to your customers who have approaching due dates or past-due payments.

Custom Invoice Formatting

– Xero has a lot more formatting options for invoices, including the ability to upload a .docx to use as a template. You can also assign invoice and email templates to particular contacts.

Stronger Data Import/Export

– Xero has far more options for importing/exporting data, including contacts, products, chart of accounts, bank statements, invoices, budgets and more. Quickbooks Online is limited to contacts, products and chart of accounts.

Unlimited Users –

You don't have to worry about your monthly bill increasing when you increase from 3 to 4 users.

Complimentary Payroll

– Included for up to 5 employees if you live in one of the 20 supported states.
Price
In addition to all these features, Xero comes at a lower price. The $30/month standard package comes with almost all the advanced features. With QuickBooks Online, you need to upgrade to the "Plus" edition (which is $40/month) in order to use 1099s, job costing, budgeting, inventory management and purchase orders.
Payroll
If you use Xero for payroll, then the program is even more of a value. The standard package includes payroll for up to 5 employees. Payroll is currently supported in 20 states (see list here).
Xero is "self-service" payroll. This means that they'll calculate your state and federal taxes, but you'll need to send payment and forms to the government yourself. The exception is 7 states (California, Florida, New Jersey, New York, Texas, Utah and Virginia) where Xero will also let you e-file and e-pay taxes. This "full service" payroll is extremely impressive to see for only $30/month. The equivalent service from Intuit would cost at least $112/month.
Support
A common complaint we hear about QuickBooks is their customer support. As a huge company with many different products, Intuit's customers encounter two common issues: 1. Long wait times on the phone and 2. Difficulty finding help for their specific product.
Xero's support is a little better. While they're also a large company, their solution is to cut phone support altogether, and instead focus on offering 24/7 email support. While some customers lament that they can't get immediate answers, users have largely had positive things to say about the email support.
Xero Disadvantages
So the advantages are racking up for Xero – but where's the catch?
First and foremost, Xero doesn't have nearly as many users in the US as QuickBooks. Why does this matter? Because it means you'll have a harder time finding an accountant or tax expert familiar with your software, should you need to hire one.
Both Xero and QuickBooks have directories where you can look up accounting professionals certified with their software. Xero's network is making headway, but it's still much smaller than QuickBooks. If you live in a small cities or rural area, in particular, you may not be able to find any experts at all.
QuickBooks, by contrast, is well represented across the states. There's also a wider network of professionals in urban areas, so you're not stuck with just 1 or 2 choices.
Here's some of the other disadvantages of Xero:
No phone support.

As we detailed before, this can be frustrating if you need to connect with somebody immediately.

Quickbooks has a stronger mobile app

. It can handle more types of transactions and lets you process credit card payments.

Payroll not supported in 50 states.

This is tough to complain about, considering payroll is complimentary. But if you want a fully integrated payroll solution and don't live in one of the

20 states supported by Xero

, then QuickBooks has the edge. On the other hand, Xero lets you integrate 3rd party providers like

Gusto

(formerly ZenPayroll), which we actually found better than Intuit Payroll. (See our comparison

here

)
Wave: A Free QuickBooks Alternative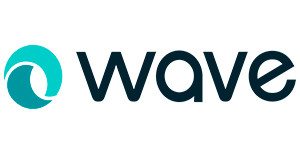 Microbusinesses who want a less expensive alternative to QuickBooks can take advantage of Wave's free accounting software. It's a fully-functional accrual (or cash-based) accounting system. It features all the key perks of online accounting software, including bank account integration, invoicing and payment processing.
Of course, as a free program, it's not the most advanced. Potential users should be aware of these downsides:
Little automation.

You can't set up rules to auto-categorize bank transactions, nor can you setup recurring invoices.

Only one payment processor.

You can accept payments for invoices online, but only through Stripe. Xero, by contrast, works with over 20 different providers.

High price to upgrade

. If you wind up upgrading for access to phone support ($19/month) and payroll ($15 +$4 per employee) the cost can easily exceed Xero.

Difficult user experience (at times)

. Overall I found Wave pretty easy to work with, but there were some minor things that made it a little frustrating to use. For example, if you have any incorrect fields when submitting a form like a invoice or bill, Wave will reject the form without explaining which field was wrong. Other users complain that it can be slow to load pages.
Despite these issues, it's still one of the best options out there for microbusinesses. If you want to upgrade from spreadsheets, but don't want to hash out the $30-$40/month for Quickbooks or Xero, Wave meets you in-between.
Zoho Books: A QuickBooks Alternative for Zoho Users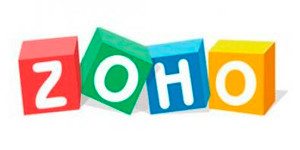 Zoho Books is a step between Wave and Xero. It integrates with multiple payment processing companies (unlike Wave) and has a lot of automation tools for categorizing bank transactions or setting up recurring invoices. On the other hand, it doesn't have payroll, inventory management or budgeting, which you do get from Xero. The professional edition, however, does include Zoho Inventory, a separate inventory management product.
This brings up one of the key advantages of Zoho Books: It integrates with Zoho's suite of business products. In particular, your contacts in Zoho Books can sync with your contacts in Zoho CRM, which enables you to monitor delinquencies and view invoicing history from within the CRM. It also syncs with Zoho Expense and Zoho Subscriptions. (see more here)
A notable downside to Zoho Books, however, is the lack of a professional network. As we detailed earlier, the smaller user base of Xero and Wave can make it harder to find an accountant familiar with the program. Those two programs, however, still have a database where you can search for certified professionals. Zoho Books does not.
The Bottom Line
If you're looking for an alternative to QuickBooks, Xero is the closest comparison. It offers a very similar set of features, with some additional tools for categorizing transactions, sending invoice reminders, customizing invoices and importing/exporting data. In many ways, it's actually stronger than QuickBooks. The only major downside is the smaller professional network, which we expect to grow in the next few years.