104 Ecommerce Terms Retailers Need To Know
With the vast number of ecommerce terms, plus new terminology appearing regularly, it's important to keep abreast of vocabulary you'll encounter as a retailer. Here, we've compiled an ecommerce glossary with more than 100 of the most common terms in use today.
If you're interested in starting a retail business online, you should consider ecommerce software. We recommend Shopify, the most popular ecommerce platform available today. You can create and build your online business quickly and easily with Shopify. Visit Shopify to learn more.
1. 301 Redirect
This is an HTTP status code sent by a web server to a browser to indicate a permanent redirect from one URL to another. For example, if you change your company name, you may have a 301 redirect from the old website domain name to the new one. That way, customers who may not yet know your new name will still be able to get to your new website.
2. A/B Testing (Also Known as Split Testing)
A/B testing, or split testing, is a way to judge which of two or more different elements within a campaign or on a page produces better results. In A/B testing, you randomize delivery of the tested elements so that half of your audience receives version A and the other half receives version B. A/B testing is used on everything from websites to emails to ads.
An example of A/B testing is creating two separate page titles and testing them against each other to see which performs better. You can test single or multiple elements, including price, link colors, images, font size, call-to-action statements (CTAs), length of copy, and more.
3. Above the Fold
Above the fold is a phrase that originated in newspaper publishing where the most important content was always placed above the newspaper's fold. In online terms, above the fold refers to the amount of content a page visitor can see without scrolling down. Just as with newspapers, in online content, it's vital to keep your most important elements above the fold where they are the most visible.
4. Acquisition Cost
In ecommerce terms, acquisition cost refers to the total amount of money spent on marketing and promotions divided by the number of sales acquired.
For example, if you spend $20,000 on marketing and promotions, including marketing salaries, and that $20,000 generates 100 sales, your acquisition cost is $200, shown as $20,000/100 = $200.
5. Acquisition Source
An acquisition source is where your customers came from when purchasing from you. Customers may purchase after seeing a post on social media or reading an email newsletter, or after clicking on a CTA on your website. These are all examples of acquisition sources. You can use tracking codes to determine which acquisition source is the most effective.
6. Affiliate Marketing
Word-of-mouth advertising is inexpensive and productive, especially with social media. Affiliate marketing is an arrangement between you and someone else wherein you offer a commission for sales or specific actions generated by them. Examples include customers, partner companies that recommend your product along with theirs, or a blogger that promotes your product. Some social media influencers are also affiliate marketers.
It differs from paid advertising in that you are compensating the "advertiser" with a portion of the sale rather than a set fee or pay per click.
7. Affiliate Marketing Network
Affiliate marketing networks are organizations that represent a large group of merchants, brands, and products for affiliate marketing. Networks function as the middlemen that connect businesses selling products with those that promote products. Sellers join networks to have their offerings represented. Affiliate marketers join networks to have access to thousands of products and services to promote in exchange for earning commissions.
These networks take care of all tracking, reporting, and payouts required to fulfill the affiliate agreements. Popular affiliate networks include ShareASale, CJ Affiliate, ClickBank, and Rakuten Marketing.
8. Alt Tag
An alt tag is an alternative text that is attached to an image on a website. When an image cannot be viewed for any reason, the text in the alt tag is displayed instead. Keyword-rich alt tags are important for search engine optimization (SEO).
9. Anchor Text
The anchor text on a webpage contains the words that are included in the clickable link. For example, in the image below, "starting a retail business" and "Shopify" are anchor texts.
10. API (Application Programming Interface)
An API is a technological communications protocol. In simple terms, an API is a code that enables different applications to communicate with each other. For example, if you have a WordPress website, you can use a Shopify API to create an ecommerce store on your website.
11. Amazon Standard Identification Number (ASIN)
If you sell on Amazon, your products will have an ASIN, which is Amazon's own identifier. The unique 10-character alphanumeric identifier links to a unique SKU/EAN/ISBN code and is used as a reference to manage catalog attributes, prices, and inventory of the item.
12. ATC (Add to Cart) Rate
This is the percentage of site visitors who add items to a cart.
13. ATS (Average Time On-site)
This is an average of how long your visitors spend on your site. It's one way to show how well your website is working; a low ATS may mean your visitors are not getting the information they need from your webpages.
14. ATV (Average Transaction Value)
This is the average dollar amount that a customer spends with your business in a single transaction.
15. Average Order Value (AOV)
The AOV indicates the average price of a complete order over a period of time. For example, if you make $1,000 in one month and had 50 orders, the AOV is $20. It does not consider individual products; just total sales.
16. Attribution Model
An attribution model is a set of rules or guidelines that establish the terms for which promotional source gets credit for a sale when multiple touchpoints are involved. For example, someone may see a social media post, a paid Google advertisement, and a blog post that all advertise the same product—these are called audience touchpoints. If that same person makes a purchase, a business must decide which promotional source should get credit for the sale.
Common attribution models include the first-click model and the last-click model—wherein the sales credit goes to either the first place the customer clicked or the last place the customer clicked, depending on the model used.
There are also fractional allocation models, where multiple touchpoints each receive a percentage of credit for the sale. This type of model helps you determine the most effective ways to advertise to your target consumer.
17. Attrition Rate (see Churn Rate)
Attrition rate is the same as "churn rate" and refers to the rate at which your business loses customers.
18. Autoresponder
An autoresponder is a service you can set up to automatically send a response to a person or group of people. You can create autoresponders to send messages in response to any customer action, such as subscribing to a newsletter, requesting information about a product or service, signing up for a lead magnet, or making a purchase.
Many autoresponders are set up through an email service such as Constant Contact or Mailchimp. Autoresponders are growing in popularity on other platforms as well. For example, you can set up autoresponders for short message service (SMS) platforms such as texting and Facebook Messenger.
19. B2B (Business-to-Business)
The term B2B refers to a business that works with other businesses (business to business) as opposed to selling directly to consumers. Salesforce and Square are examples of B2B companies.
20. B2C (Business-to-Consumer)
Businesses that sell directly to consumers are considered B2C businesses. Some businesses sell both to businesses and consumers, and these are categorized as serving both B2B and B2C markets. Most retail businesses are B2C.
21. Backlink
A backlink is when another website links back to one of your posts on their website. Backlinks are important because when you have credible sites linking back to your site, it improves your standing with search engines. Large numbers of high-quality backlinks are correlated with higher page rankings on Google, in particular.
22. Black Hat vs White Hat
In ecommerce terms, black-hat practices are those that are considered to be underhanded, spammy, exploitative, or flat-out illegal. Conversely, white-hat marketing practices are deemed acceptable.
Examples of activities that are viewed as black-hat practices include:
Overusing keywords
Including tiny or illegible links on your website
Copying large amounts of content from another site onto your website
Posting excessive links in comments on others' blogs to amass more backlinks to your site
Purchasing links to your site
Posting low-quality content or AI-generated content
If Google finds black-hat practices on your site, they may stop ranking your pages or your entire site in their SERPs. It's best to follow Google's best practices and quality guidelines.
23. Blog
A blog is a type of website that features regular updates, usually in the form of written blog posts, although some blogs feature video posts. There are all types of blogs, including personal blogs and business blogs. We've rated the best blogging platforms including Squarespace, Wix, Weebly, WordPress, and Medium.
24. BNPL (Buy Now Pay Later)
Rather than using a credit card, BNPL programs let customers pay for items in a series of installments, usually four. They're pretty much point-of-sale installment loans.
25. BOGO (Buy One, Get One Free)
BOGO means putting something "on sale" by offering a second product of equal or lower value for free with the purchase of the more expensive product.
26. BOPIS (Buy Online, Pickup In Store)
BOPIS allows a customer to order and pay for what they want online and then have the items ready and waiting for them to pick up at the store. After COVID-19, BOPIS has become increasingly popular.
27. Bounce Rate
The bounce rate for a website is a measure of how many people come to a website and leave after visiting just one page compared to the total number visiting a website. When you install Google Analytics on your website, you can easily view and track your bounce rate in the Analytics dashboard.
28. Brand Board
A brand board is a visual representation of a website's overall look and feel. A board includes brand fonts, colors, logos, and examples of images that align with the overall brand aesthetic.
29. Brick-and-Click Store
This refers to a merchant that sells both in-store and online. The best brick-and-click stores allow customers to seamlessly move from one to another. For example, customers can shop online and pick up their items in-store, or they can find a product in the store but order it online, say, if they want it in a different color.
30. Bundling
Bundling means putting two or more products together and selling them as a combined package. Insurance agencies bundle car and home insurance and offer a lower rate, for example. However, online retailers also bundle products to increase average order value (AOV).
31. Cart Abandonment Rate (or Shopping Cart Abandonment Rate)
When a person adds items to a virtual shopping cart on a website and then leaves the site without making a purchase, it's called abandoning the cart. To calculate your cart abandonment rate, divide the number of people who put items in a cart and left by the total number of people who placed items in the shopping cart.
For example, if 1,000 people put items in a cart and 500 left without making a purchase, the cart abandonment rate is 50%, as 500/1000 = 50%. The average cart abandonment rate is almost 70%, but there are ways you can lower it. Read more about shopping cart abandonment rates and tips for reducing it.
32. CDN (Content Delivery Network)
A CDN is a system of connected servers that are spread out geographically. Because the servers are housed in multiple physical locations, they can load content from your website more quickly for your visitors as the content is delivered based on visitor location and your site's hosting location. Fast content load times improve the customer's experience on your website and can also help your site's pages rank higher on search engines.
33. Chargebacks
A chargeback is a return of funds to a customer who claims he or she received an inappropriate charge on a credit card. Card-issuing banks may enforce a chargeback when a dispute occurs between a cardholder and the business that collected funds from a credit card charge.
34. Conversion Rate
A conversion rate refers to the number of people who take a certain action versus the total number of people who had the opportunity to take that action. Conversion rates typically refer to sales, but can also apply to other goals, such getting people to subscribe to an online newsletter or sign up for a free trial.
To calculate a conversion rate, take the number of people who converted and divide that number by the total number of people reached. For example, if 1,000 people visited a website for an online course, and 100 people purchased the course, the conversion rate would be 10% as 100/1000 = 10%.
35. Churn Rate
Also called "attrition rate," churn rate is the rate at which customers stop making purchases from a seller. This term is usually used when referring to subscriptions or customer loyalty. You can compute your churn rate with the following formula:
Customer Churn Rate = (Lost Customers ÷ Acquired Customers) x 100.
For example, if you acquired 100 new subscribers but lost 15, your churn rate would be 15%.
36. Cookie
A cookie is a tiny amount of data that websites store on a user's computer or mobile device that is unique to that visitor. Cookies keep track of certain user information that's helpful if a user frequently accesses a website.
For example, you can use a cookie to store a user's login information so they don't need to type it in each time. Cookies can also track browsing history.
37. CMS (Content Management System)
A CMS manages the content on a website and allows site administrators and designated editors to add, change, and remove website content. WordPress is the most used CMS today. Other CMS solutions include Joomla, Drupal, and Shopify.
38. CPC (Cost-per-Click)
If you want to place an advertisement on Google or Facebook or similar online channels, you can post pay-per-click (PPC) ads. When setting up a PPC ad, you establish a maximum amount you're willing to pay for a click but, in reality, you could pay less. CPC is a measurement of the true final cost of your PPC advertisements.
For example, when you post an advertisement on Google through Google Ads, you may set your maximum PPC bid at $2 per click, but you could end up paying only $1.72 per click. When evaluating your Google advertising efforts, you'll look at the actual average cost you paid per click (CPC)—in this case, $1.72.
39. CRM (Customer Relationship Management)
A CRM system is a tool that helps you keep track of interactions and transactions with your customer base. By tracking your encounters with customers, you can create effective engagement strategies that help you optimize sales from your customers. Popular CRMs include HubSpot, Salesforce, Freshsales, and Zoho.
40. CRO (Conversion Rate Optimization)
In terms of sales, a conversion rate refers to the number of people who made a purchase relative to the number of people who saw the promotion. The strategies employed to optimize the number of conversions are called CRO; in other words, CRO is all the things you do to make the most money from each promotional effort.
41. CSV (Comma Separated Values)
You may have had to download a report or data as a CSV. This means it's a delimited file, where each value is separated by a comma. Data records are individual lines holding fields separated by commas so your spreadsheet program knows what to look for.
42. CTA (Call to Action)
On a website, a CTA is a text link or image that tells visitors what action you want them to take next. A CTA could direct people to take such actions as visiting a certain page, subscribing to a newsletter, or making a purchase.
43. CTR (Click-through Rate)
A CTR measures the number of people who click on a link compared to the number of people who viewed the link.
For example, if you send 10,000 people an email newsletter and 1,000 click on your website to view an item that was mentioned, your CTR is 10%, as 1,000/10,000 = 10%. A CTR is one, but not the only, measure of a campaign's success.
44. Demographics
Marketing demographics are characteristics used to define an audience by shared traits. Common demographics tracked in ecommerce include age, gender, marital status, race, occupation, income, and education level.
45. Disclosure Statement
The Federal Trade Commission requires that you post a disclosure statement on your website if you could receive compensation for mentioning or recommending a product or service on your website. A disclosure statement is a notice to site visitors detailing where and how you might benefit if they make a purchase or take an action for which you receive money from a third party.
46. Dofollow Links & Nofollow Links
When linking to other websites on your site, you have a choice to use a dofollow link or a nofollow link. Dofollow links tell search engines that it is fine to acknowledge the link. When dofollow links are used, Google will give the site you've linked to credit for the link which could help raise their domain authority (DA). This, in turn, can improve page rankings on Google for the linked site.
If you use a nofollow link, Google will not acknowledge the link, and hence the site you've linked to will not benefit in terms of SEO. Sites typically use nofollow code for paid links, links in comments, links in user-generated content, and in other embedded content where the site does not want to appear to be endorsing the linked content.
47. Domain Name
A domain name is a string of characters that define a specific address on the internet. For example, Shopify.com is the domain name for the Shopify ecommerce business website. Popular domain extensions include .com, .net, .org, .edu, and .gov, though there are dozens more from which to choose.
48. Drip Marketing
Drip marketing is a tactic where marketers set up a series of messages to send to a specific audience over time. The messages may be sent through email or SMS platforms. When messages are sent via email, drip marketing campaigns are also known as email sequences.
49. Dropshipping
The ecommerce term dropshipping refers to a business model where the online entity that's selling a product doesn't fulfill the product order but rather works with a third party to have products shipped directly to customers. You can open a dropshipping store on Shopify in just six steps.
50. Email Sequence
An email sequence is a series of predetermined emails set up through an automated process offered through an email provider. An email sequence commences when triggered by an event, such as when someone fills out a form on a website.
The welcome sequence is the most common email sequence. With a welcome sequence, marketers typically create five to 12 emails that are sent every one to seven days to engage new subscribers and possibly sell them something, too.
51. Event-triggered email
Used in marketing and loyalty programs, this is an automated email sent on the occurrence of a particular event, such as a birthday or a holiday, or for an abandoned cart. You can use this to offer discounts, send out an announcement on a special occasion, or entice a customer to buy.
52. Evergreen Content
Content that remains relevant over time and regardless of the season is called evergreen content. The advantage of evergreen content is that it doesn't become out-of-date like content that's based on trends or content with specific dates attached.
53. Going Viral/Went Viral
When you hear the phrase "my post is going viral" it means that a post or campaign that once reached only a small audience has been shared many times over and now has been viewed by an enormous audience.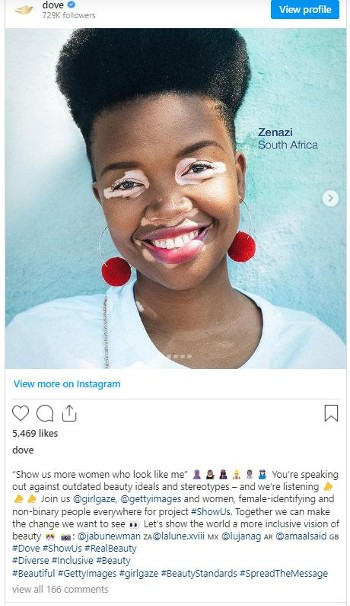 54. Google Ads
Google Ads is an advertising platform that lets you place paid advertising on Google. The Ads platform offers thorough tracking and reporting functionality so you can easily see how your ads are performing.
55. Hosted vs Self-hosted Websites
The main distinctions between a hosted and a self-hosted website are where the files are kept and who has ultimate control over those files. With a hosted website, a site's files are hosted by a third party. Hosted websites typically come with more limitations than their self-hosted counterparts. Popular free hosted website platforms include WordPress.com and Wix.
With a self-hosted website, the site owner takes responsibility for acquiring hosting through a hosting service provider such as DreamHost or Bluehost. Because site owners have more control over their websites, self-hosting is the best solution for those wishing to make money through a website.
56. Inbound Marketing vs Outbound Marketing
Inbound marketing is a strategy that draws customers to brands and products through digital marketing techniques that include SEO, social media, content marketing, and influencer marketing.
Outbound marketing refers to tactics where a company initiates conversations about its products or services. Advertising, direct selling, and mail are the most popular types of outbound marketing.
57. Infographic
An infographic is a visual representation or diagram of complex information or data that helps simplify a concept to enhance understanding.
Venngage is a popular design software that allows users to create infographics as well as other visual content. Many people also use the free graphics software, Canva.
58. Keywords
Keywords in online marketing are single words or phrases that represent the main concept within a post or webpage for which you want to be ranked. For example, if your ideal customers are searching for lightweight waterproof tents, you may decide to use "lightweight waterproof tents" as a keyword.
Marketers add keywords to web content for SEO reasons—in other words, so search engines rank those pages with keywords high in SERPs. Popular tools for keyword research include Google Keyword Planner, SEMrush, and Ahrefs.
59. Keyword Density
Keyword density refers to the number of times a keyword appears on a webpage. To calculate keyword density, divide the number of times a keyword is used by the total number of words on the page. However, there's no need to calculate keyword density manually. Instead, access a free density checker online.
60. Keyword Stuffing
Keyword stuffing is when you add inappropriately high volumes of keywords to a web page to the point that the content does not sound natural to readers. Some sites do this in an attempt to improve their SEO results, but the technique is certain to backfire. Keyword stuffing is considered a black-hat marketing practice that can prevent your pages or even your entire site from getting ranked by Google.
61. KPI (Key Performance Indicator)
A KPI is a measurement of one aspect of an organization's performance. Most ecommerce companies keep track of multiple KPIs to assess the health of their businesses.
Common KPIs for online businesses include total sales, average order value, total profit, cost of goods sold, shopping cart abandonment rates, conversion rates, and website traffic. Not all businesses measure performance the same way, and because of this, tracked KPIs can vary significantly from business to business.
62. Landing Page
A landing page is a single webpage that focuses on a certain topic, product, or service. Businesses often use marketing channels such as social media, email, and paid advertising to drive prospective customers to landing pages with the goal that visitors will take the desired action. Marketers create landing pages for several reasons, including building email lists, getting sign-ups for a course or event, and generating sales.
In ecommerce, landing pages are commonly used to highlight specific product offers.
63. Lead Magnet
In ecommerce terms, a lead magnet is a free gift or resource you offer in exchange for someone giving you their contact information. Popular types of lead magnets include checklists, e-books, resource guides, cheat sheets, and toolkits.
64. Long-tail Keyword
Long-tail keywords are keyword phrases that include three or more words in them. Typically, the longer the keyword, the greater the likelihood you can rank higher on Google because long-tail keywords usually don't have as much competition as shorter keywords.
65. Marketing Automation
Marketing automation involves using marketing software to automate standard marketing processes. Automation tools streamline repetitive tasks and standard processes. With the right ones, you can find and nurture your best customers more easily, automate your email marketing, perform marketing tests, and track KPIs with ease.
HubSpot, Marketo, and Constant Contact are examples of popular marketing automation service providers, although many ecommerce platforms provide some automation tools.
66. Metrics
Metrics are just measurements used in analytics. For example, when talking about SEO, metrics refer to statistics concerning revenue, keyword rankings, or website traffic. Learn more about metrics specifically for retailers.
67. Microsite
A microsite is a small website, typically having one to 20 pages, that focuses on a narrow subject or niche target. It can function as a complete website though it is often a subdomain of a much larger website.
68. Mobile Commerce
Mobile commerce means the buying or selling of goods on mobile devices. It's becoming increasingly popular. Your online store and website should be mobile-friendly to accommodate mobile commerce.
69. Multichannel Ecommerce
Multichannel ecommerce is when you sell online using multiple paths such as a webstore, social media, eBay, or Amazon.
70. Niche
In ecommerce terminology, a niche is a relatively small group of people that have certain traits or interests in common. Niche websites target a narrow audience rather than a larger audience. For example, dogs are a large market while corgis would be a niche market. Corgi puppies would be an even narrower niche.
Marking a link on your site with a nofollow tag basically tells Google or other search engines to ignore that link. Links are commonly tagged or marked as nofollow if they are paid, sponsored, or any other scenario where the site does not want to appear to be endorsing the linked content.
72. Online Store
An online store is a website where businesses list products for sale. You can set up an online store with Shopify or using a WordPress plug-in like WooCommerce.
73. On-page SEO vs Off-page SEO
On-page SEO involves all the strategies that are done on a webpage to improve the likelihood that the page will rank high on Google. On-page SEO tactics include using targeted keywords in page text, alt-tags, page titles, headers, and URLs.
Off-page SEO involves marketing strategies aimed to increase a site's domain authority and overall traffic, which thereby improves the odds that website content will rank high in search results. Common off-page SEO strategies include building quality backlinks to your website, appearing on podcasts, guest posting on other people's blogs, and posting compelling visuals on social media that drive traffic back to your website.
74. Open rate
In ecommerce terms, an open rate typically refers to the number of people who open an email relative to the number of total emails sent. Below is the formula to calculate an email open rate:
Email Open Rate = Total Emails Opened / (Emails Sent – Emails that Bounced)
For example, if you send 1,000 non-bounced emails to customers and 300 open it, that's a 30% open rate. According to Mailchimp, the average email open rate is 21.33%
75. Organic Search vs Paid Search
Organic search includes only the page ranking results a webpage achieves in Google (or other search engines) naturally. Webpages that rank high in organic search results do so because the search engine feels that the pages best represent what the user intended. Strong organic search results are usually achieved through effective SEO practices.
When a user searches for something, they also are shown paid ads that relate to the same search string. Paid search results appear above organic search results. On Google, businesses can boost overall results with paid advertising through Google Ads.
Outbound marketing are outreach efforts where a company initiates conversations about its products or services. Advertising, direct selling, and mail are the most popular types of outbound marketing.
77. Page Rank
Page rank refers to how high a webpage appears in SERPs. The higher the page rank, the more visible the page and, hence, the more traffic the page receives.
Search engines rank pages according to what they feel offers the best answer to a user's search. Google, for example, uses a proprietary algorithm to select which pages will appear (and in what order) once a user initiates a search on Google, and it periodically changes its algorithm based on how it sees users reacting to the results.
78. Payment Processor (or Payment Gateway)
A payment processor is a company that processes credit card payments and other electronic payments. It's a vital part of any online store or website that sells anything. Popular processors include PayPal, Square, and Stripe.
79. PCI (Payment Card Industry) Compliance
PCI compliance is a standard that credit card companies require to ensure credit card processing and personal information is secure. The Payment Card Industry Data Security Standard (PCI DSS) was formed in 2006 to help protect sensitive customer data, including name and credit card information.
80. Personas
A persona is a character that marketers invent. This character possesses the same age, gender, interests, buying habits, and other traits and habits that align with an ideal customer. Businesses create customer personas to assist in developing on-target content marketing and promotional campaigns.
81. PPC (Pay Per Click)
A popular advertising model in ecommerce is PPC advertising, which means the advertiser pays the publisher a certain preestablished fee every time someone clicks on an advertised link or image. The purpose of a PPC campaign is to drive traffic to a website or designated landing page and ultimately generate sales.
82. QR Code
This square barcode is machine-readable and holds information about an item to which it's linked. You can use them online and physically to let customers find a product on your website or direct them to a particular webpage.
83. Recurring Payment
As the name suggests, recurring payments are paid regularly over a set time frame. Ecommerce sites offer recurring payment options when buyers purchase a subscription that renews monthly, quarterly, or yearly. A website might also set up a recurring payment plan that breaks down the cost of a higher-priced item into smaller periodic payments. Discover the ways to accept recurring payments.
84. SaaS (Software as a Service)
SAAS refers to software that runs on the provider's servers as opposed to being sold as a disk or one-time download. The company maintains the software and can update it as needed. This is becoming the standard for software.
85. Sales Funnel
A sales funnel is a series of stages that a prospective customer goes through before making a purchase and becoming a loyal customer. A typical sales funnel includes several stages, as illustrated in the image below.
"Top of the funnel" refers to the stage where people in the funnel get acquainted with a product or service for the first time. "Bottom of the funnel" refers to the stage where prospects are close to making a buying decision.
86. SEM (Search Engine Marketing)
While SEM and search engine optimization (SEO) are similar, they are not the same. A company's SEM efforts include all activities it undertakes with the goal of increasing visibility in search engines, including both organic (SEO) and paid (PPC) search strategies.
87. SEO (Search Engine Optimization)
SEO involves using strategies to drive more organic traffic to a website. There are two types of SEO: on-page and off-page—most ecommerce businesses need to excel at executing both. With SEO, companies do not pay anything to drive visitors to their websites.
88. SERP (Search Engine Results Page)
A SERP is a list of results that a search engine produces once someone has typed and submitted a search query. The higher you rank on SERPs, the more traffic you'll generate for your website.
89. SMM (Social Media Marketing)
When companies use social media networks to promote their businesses, this type of activity falls under the category of SMM. Many businesses are finding that SMM can be instrumental in generating healthy business results.
90. Split Testing (See A/B Testing)
Split testing is when you test an element in a marketing campaign, landing page, product page, or similar, by randomizing the delivery of the different versions and seeing which performs better.
91. Social Selling
Social selling is simply using social media to sell your products, but it's not just ad placement. It involves actively connecting with customers on social media to develop a relationship that can lead to sales. You can do this with engaging posts about how your product solves a problem along with reaching out to potential customers.
92. Squeeze Page
A squeeze page is similar to a landing page, but specifically designed to capture opt-in email addresses.
93. SSL (Secure Sockets Layer)
An SSL is a security protocol. SSLs protect personal and sensitive information by ensuring it is properly encrypted. An SSL certificate demonstrates to search engines and everyone else that your site is safe and secure to use. Google flags websites that do not have an SSL certificate and may send your customer to a warning page before letting them in.
94. Tracking Code
A tracking code is a snippet of code that lets you see what users do after clicking on your ad. Some are installed on your website to track activity, while others are part of the URL. They are used to help you determine what marketing campaigns are the most effective.
95. Traffic
Also known as website traffic, this simply refers to the visitors on your website and how many pages they visited and interacted with.
96. User Interface (UI)
While user interface can mean any device that allows a user to interact with the computer (such as a keyboard) for ecommerce, it more generally refers to the quality of the website itself, particularly the navigation and checkout tools. Good UI makes it easy for a customer to complete their purchase.
97. Upselling
In ecommerce terminology, upselling refers to the practice of asking a buyer to upgrade to a higher-priced product or consider buying add-ons to their initial purchase. Upselling is a common sales technique used to increase the average customer order value as well as boost business profits.
98. URL (Uniform Resource Locator)
A web address, or URL, is the specific address of a webpage on the internet. Some people confuse domain names with URLs.
In the web address, "https://fitsmallbusiness.com/ecommerce-marketing-strategies/," fitsmallbusiness.com is the domain name while the full phrase "https://fitsmallbusiness.com/ecommerce-marketing-strategies/" is the URL.
99. UX (User Experience)
The user experience refers to how easily a user can interact with your site, product, or service. It includes UI, but also encompasses their opinion on the ease of use, utilities, and efficiency in getting their task done.
100. Website Analytics
Website analytics measure key aspects of a website's performance, including total traffic, page views, bounce rates, demographics, customer acquisition patterns, conversion rates, and site usage patterns. There are many different types of analytics software to choose from, although the most popular analytics tool is Google Analytics.
101. Website Hosting
If you want to create a self-hosted website, you need a reliable web hosting service. Website hosting services keep your website up and active on the web, handling the myriad technical details that most businesses are ill-equipped to handle directly. DreamHost is a popular hosting company that charges as little as $2.95 a month to host a WordPress website.
102. Website Platform
A website platform is a foundation upon which you build your website. There are several website platforms available today. Squarespace is a popular self-hosted website platform while WordPress.com is a popular hosted website platform.
White hat refers to SEO tactics that are sanctioned in Google's best practices and adhere to quality guidelines. Black hat SEO, on the other hand, are tactics that Google penalizes.
104. XML Sitemap
An XML Sitemap is a comprehensive list of the URLs on a site. This helps search engines identify the data on the site and understand the hierarchy, structure, and recency of the category, product, and landing pages.
Bottom Line
Ecommerce terminology changes with trends in retail as well as advances in technology. The 104 terms on our list only comprise the most common yet not-always-known words. This glossary offers a strong foundation for understanding the most common ecommerce acronyms, terms, and online jargon that you'll encounter as an online professional.
If you're ready to start building your own ecommerce initiatives, creating an online store on Shopify is a terrific way to begin. You can launch a Shopify store for as little as $29 per month. Visit Shopify to learn more.