Ecommerce is huge nowadays, and it's giving brick-and-mortar retailers a serious run for their money. Retail businesses are having to step up their promotional game in order to compete with their digital brethren, but thankfully there are many ways to spread the word about your storefront in ways that only a physical location can. Check out these 23 retail promotion ideas from experts in the business, and you'll discover new and unusual methods to pump up your retail store.
---
---
2. Offer delivery specials.
Michael Decatur, Truxx
With ever improving shipping and subscription services like Amazon Prime, many local shops are once again finding they have to 'up their game' to stay relevant.
Local shops can combat this by offering a delivery promotion that alleviates customers' concerns as to how they will get their items home (or to their destination). This is particularly important for retailers who carry large or bulky items. Promoting a delivery services adds value to your retail operation and combats the risk of losing customers to an online retailer or to a local competitor who offers delivery services.
---
To see how your business appears in local search results, scan your listings with Yext.
---
3. Optimize your marketing online for local searches.
Alayna Frankenberry, Manager of Content Strategy, BlueSky ETO
Brick and mortar retail stores can't survive solely on foot traffic and word of mouth. What happens when your potential customers search for products and services in their area? With the help of localized digital marketing, your business can appear at the top of their results.
If the business is a franchise or part of a large retail chain, add dedicated web pages to main website for each location. Be sure to include details like location photos, directions and operating hours. Announce your location's news with press release distribution services, and create separate pages on Facebook and Google+ for your location.
---
4. Target reviewers to gain traffic and reviews.
Increasingly, new foot traffic to business starts with a review search–either Yelp, Foursquare, or Google Reviews–so explicitly targeting this traffic with review-site-specific promotions (10% off for Yelpers) both drive traffic through the door and also primes the customer to have a good experience and in turn leave you an excellent review. Yelp, in particular, makes this easy by allow you to post deals right to your review page and those show up on initial searches by Yelpers.
---
5. Take your show on the road.
The main problem retail stores face is location, it's not something you can change very easily! We've worked with our retail partners to put together a 'roadshow' that can take their store to events, conventions and carnivals to really take advantage of huge volumes of foot traffic – even if they're not walking past your store. Used properly, it's always increased turnover at stores in the next few weeks.
---

---
7. Ramp up your seasonal merchandising.
Use mass with class. Create special decorated seasonal and holiday displays to promote services and products throughout the year. Change these displays at least once per month. Mix it up. Move your displays and products around every month as you clean and dust. Make sure you have last minute product displays at your checkout counter or reception desk that changes every month.
---
8. Start a blog to support your in-store products and specials.
Chelsey Moter, Digital Analyst, seoWorks
An estimated 60%-90% of in-store purchases are influenced by the web, so running promotions online will give brick and mortar businesses the best chance of targeting more customers.
Starting a blog and actively creating content that expresses any kind of permanent or temporary promotion can give a business a lot more exposure. Instead of just targeting sidewalk traffic with catchy signage which only displays a stores current promotions, a blog will allow a wider audience discover additional specials that might not advertised in store.
Learn how to create a small business blog and website here at Fit Small Business.
---
9. Use technology to optimize your store's layout and displays.
Retailers operating in an old operating model are going to be passed up by new, modern concepts and ideas. Retailers must respond more quickly in all areas. For example, sensing consumer movement in a store through beacons can help determine hot zones, cold zones, and dwell points to maximize assortments and impact revenue. Smart sensors can help you react to products being pulled from a shelf to improve loyalty and expand baskets.
Retail data analytics and technology can also help you respond to inventory movement and sales figures in real-time. Having data feeds of both sales and inventory from stores enables better loss prevention control and shrinkage reduction.
Learn more about optimizing your store layout.
---
10. Advertise at the grocery store.
At first blush this may seem like an odd suggestion, but it works! People love to support local small business, and putting your brand on the back of their grocery receipt or on their shopping cart will make you more recognizable. Get in touch with IndoorMedia to see what options are available in your area.
---
11. Have a strong online presence.
For brick and mortar businesses, it's still very important to be online, but we all know that. What a lot of people don't realize is that for a brick and mortar business, you can STILL do promotion in the form of email marketing and social media.
Share pictures of people eating at your cafe, upload videos of the chefs making lovely food to Instagram and hashtag it. Collect people's email addresses so that you can offer them coupons and discounts to come back LATER.
Learn more about email marketing and coupon advertising here at Fit Small Business.
---
12. Partner with other local retailers.
Marc Joseph, CEO & President, Dollar Days
Most retailers don't realize that some of the best promotions happen when they tie in with other retailers in their neighborhood or town, even working with competitors to bring awareness to shopping in your city with people who live in your city.
As the young Al Pacino in The Godfather: Part ll famously uttered, Keep your friends close, and your enemies closer, So pull all the retailers together, no matter what they sell in support of local events and traditions, whether it is supporting a local high school team or celebrating Spring together as a town. Strength in numbers competing against the huge chains can pay off.
---
13. Use customer surveys to host a raffle.
Amanda Thomas, Sr. Director of Marketing, Liaison Technology
One fun retail promotion idea is to create a survey for the store's customers and whoever completes it will be entered into a chance for an invite to a private party with exclusive discounts. This will create brand loyalty and also generate a lot of revenue. When discounts are provided, people are likely to spend a lot of money to save. Additionally, the survey aspect allows you the opportunity to learn more about your target market.
---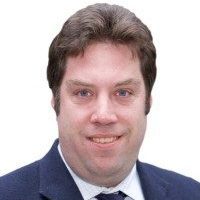 ---
15. Host an event that addresses consumer skepticisms.
Throw an event for your community and use it to address a skepticism that your market has. For instance, a boutique store could issue the challenge for people to bring in products bought from a big box competitor and compare them with the independent retailer's similar products. Invite local restaurants and other businesses to come down and sample food, hold a raffle drawing for free products/services, and have copywriters craft a compelling press release that gets local news stations to report on it. Then, give the attendees special vouchers for discounts or waived fees when they return. It's something online businesses can't do, so it's a great angle for retailers to grow their business.
---
16. Host a charitable drive in your store.
Jennifer Martin, Founder, Zest Business Consulting
Run a blanket drive, can drive, or gift drive and promote the spirit of giving. Offer a discount to any customer who makes a donation. This is a great way to get people in your doors for a good cause and create some positive buzz (or free press) for your business.
---
17. Build strong customer relationships.
Personal interaction with customers is a great way to establish relationships and encourage long-term customer loyalty. Your marketing can be a natural extension of this, which means you don't always have to be selling. Send out thank you and birthday emails, anniversary greetings and other relationship building communications.
For more information on honing customer service skills, check out our Top 26 Customer Service Skills.
---
18. Host a customer photo contest.
Create a customer photo contest. It allows your proudest customers to showcase their talents, and if you pick your theme right, your products. It will also result in many pictures of happy customers to share and reuse on your website, in marketing materials, or just displayed in your store. After all, a picture tells a thousand words.
---
19. Do in-store demos and product tutorials.
Today many online brands utilize YouTube to publish online tutorials that demonstrate the value of their products. Storefronts can take advantage of the same idea in the form of lifestyle-focused tutorials, workshops and demos that connect inspirational content to specific products and retailers.
---
---
21. Network at your local Chamber of Commerce.
This is a classic marketing idea for small businesses because it can yield big dividends. Association with the Chamber will make your events more credible, and you can find new partners or clients, or discover opportunities to teach or speak.
---
22. Advertise with window displays around town.
Create window displays in locations away from your shop. Airports, hospitals, and large office buildings occasionally have display areas they rent to local businesses. Next time you're driving around town, keep an eye open for these opportunities.
---
23. Use emails to trigger responses from customers on the go.
As of the last quarter of 2013, the US Consumer Device Preference Report claims that 65% of all marketing emails were opened on mobile devices. Knowing that your marketing email is most likely to be viewed on a tablet or smartphone, be sure that you design accordingly, and always provide a clickable (or click-to-call) next step or call to action.
For best tips on email marketing, see our guide, Email Marketing Best Practices – 30 Tips From the Pros.
---
Bonus: Gauge customer experiences to tell you how to improve your store.
The difference between what is happening online and in-store is that stores can offer an experience uniquely connected to a physical location. Stores can create environments that capture and engage consumers through all five senses. Product, customer experience, environment all can be measured with passive shopper behavior. Using this data to pull specific levers and move the needle will improve the effectiveness of the in-store experience. Often, retail is seen as an art — and it is. However, the creativity and art of the environment can be measured to understand its influence over the shopper's behavior and engagement with passive shopper behavior data.
---
Over to You…
Which strategy do you see as having potential to help you amp up your brick-and-mortar visibility? Let us know your retail promotion ideas in the comments below!