According to the Big Commerce report, 51 percent of Americans now prefer to shop online, putting brick-and-mortar retailers in a challenging position. Retail business owners need to step up their promotional game in order to compete with their digital brethren. Thankfully, there are many ways to spread the word about retailer's storefronts.
Check out these 20 retail promotion ideas from experts in the business, and you'll discover new and unusual methods to pump up your retail store.
---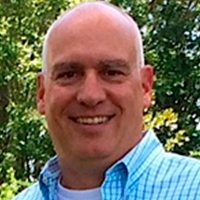 1. Target Review Websites to Gain Traffic and Reviews
Robert Russo, CEO, PromotionCode.org
Increasingly, new foot traffic to business starts with a review search — either Yelp, Foursquare, or Google reviews — so explicitly targeting this traffic with review site-specific promotions, such as 10 percent off for Yelpers, helps drive traffic through the door. It also primes the customer to have a good experience and, in turn, leave you an excellent review. Yelp, in particular, makes this easy by allowing you to post deals right to your review page and those show up on initial searches by Yelpers.
---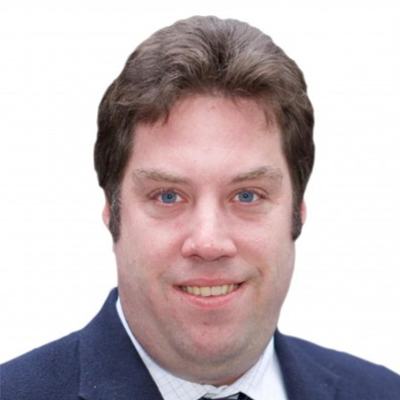 Did you know that customers in loyalty programs return twice as often? By creating a rewards program, you'll encourage repeat customers and build a rapport with your clientele. Use a flexible loyalty software like TapMango to capture their attention with a gamified experience that keeps your business in the forefront of their minds.
This feature-rich, comprehensive digital customer loyalty program is easy to use and customize. Keeping your clientele engaged means they are more likely to return — and bring their friends! Watch this 2-minute video to learn about more features like dedicated email sends and proximity marketing.
---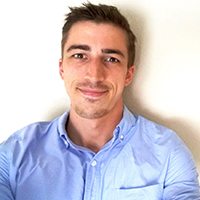 3. Take Your Show on the Road
Luke Martin, Managing Director, Venosure Mother & Baby
The main problem retail stores face is location, and it's not something you can change very easily. We've worked with our retail partners to put together a "road show" that can take their store to events, conventions and carnivals to really take advantage of huge volumes of foot traffic, even if they're not walking past your store. Used properly, it's always increased turnover at stores in the next few weeks.
---
COVID-19 Guide: How to Bring Your Retail Store Online
This email address is invalid.
COVID-19 Guide: How to Bring Your Retail Store Online
This email address is invalid.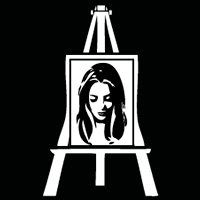 4. Ramp Up Your Seasonal Merchandising
Larry Oskin, President, Art Beautique
Use mass with class. Create special decorated seasonal and holiday displays to promote services and products throughout the year. Change these displays at least once per month. Mix it up. Move your displays and products around every month as you clean and dust. Make sure you have last-minute product displays at your checkout counter or reception desk that changes every month.
---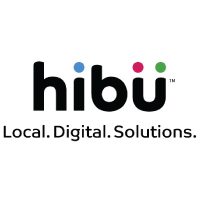 Hibu Local Digital Solutions
Improve your online presence with some help from the pros at Hibu. They are one of a select few officially badged Facebook Marketing Partners in the U.S. that also specializes in supporting small businesses. As a full-service digital solutions provider, it offers website design, search engine marketing and optimization, display advertising, digital listings management and other services that will boost your online presence. Hibu also offers social campaign creation, management and monitoring, and it'll even run social advertising campaigns for you. Talk to a representative today.
---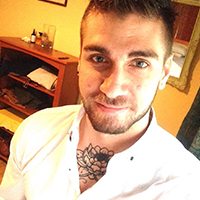 6. Promote Your Brick-and-Mortar Business Online
Stef Zugor, Finance and Life-Hacking Blogger, TranscendYourLimits.com
For brick-and-mortar businesses, it's still very important to be online, but we all know that. What many people don't realize is that for a brick and mortar business, you can still do promotion in the form of email marketing and social media. Share pictures of people eating at your cafe, upload videos of the chefs making lovely food to Instagram and hashtag it. Collect people's email addresses so that you can offer them coupons and discounts to come back later.
---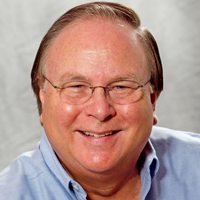 7. Partner with Other Local Retailers
Marc Joseph, CEO & President, DollarDays
Most retailers don't realize that some of the best promotions happen when they tie in with other retailers in their neighborhood or town, even working with competitors to bring awareness to shopping in your city with people who live in your city.
As the young Michael Corleone in "The Godfather, Part ll" famously uttered, "Keep your friends close and your enemies closer." So, pull all the retailers together, no matter what they sell, in support of local events and traditions, whether it is supporting a local high school team or celebrating spring together as a town. Strength in numbers when competing against the huge chains can pay off.
---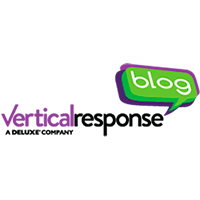 8. Build Strong Customer Relationships
Contributing Writer, Vertical Response
Personal interaction with customers is a great way to establish relationships and encourage long-term customer loyalty. Your marketing can be a natural extension of this, which means you don't always have to be selling. Send out thank you and birthday emails, anniversary greetings and other relationship-building communications.
---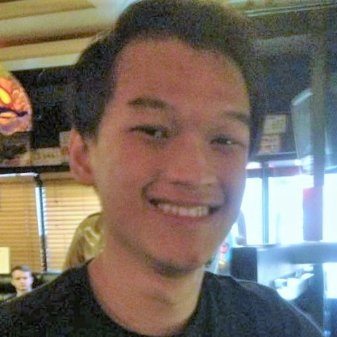 9. Don't Ignore the Importance of Signages
Stanley Tan, Digital Marketing Specialist, Selby's
Every month, I will go to this area for their superb restaurants and, at the same time, do some grocery shopping. Last week, while I was in the area I saw a shop that was closing down and they had pieces of papers on their window with the words "Closing Sale 40% Off." So I went into the shop to see what bargains I could pick up, and they sold many branded perfumes and watches and quality wines. They were all displayed very well in their glass boxes. While we were browsing through the shop, the owner asked us if he could assist us with anything. I replied we were fine. Then. I asked him, "Is this a new shop?" He replied, "I have been here for more than 20 years."
When I walked out of the store, I realized that his shop didn't have any signage. No sandwich boards and no window decals to grab our attention while we were walking past. Nothing that would entice to walk into his shop until that unfortunate day when he was closing down his shop with a piece of paper saying "Closing Sale 40% Off." That was the first day we walked into his shop.
---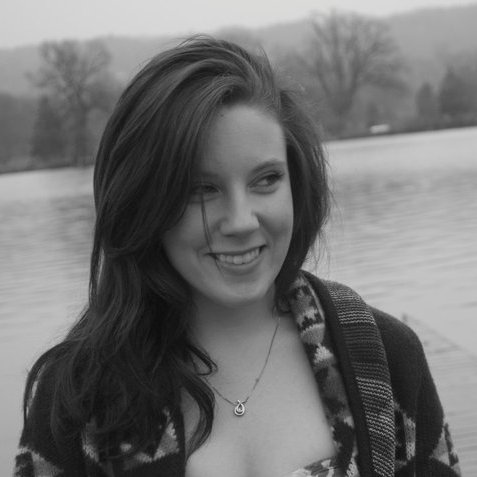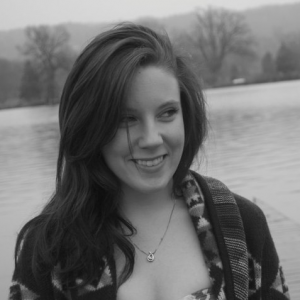 10. Sell Your In-Store Products Online
Meaghan Brophy, Ecommerce & Retail Senior Writer, Fit Small Business
An easy way to promote your store and increase sales is to sell your products online. To do this, you need an ecommerce platform that easily integrates with your in-store inventory. Vend is an affordable retail POS that makes it easy to sell online, on social media, and on mobile, so you can be there for your customers no matter where they're shopping. Track and manage orders, products, and customers from one platform in real-time and offer a loyalty program to create repeat business.
---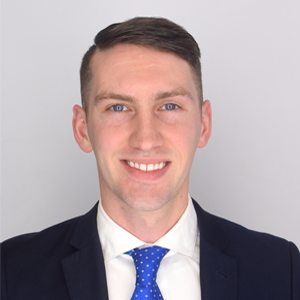 11. Keep It Simple, Stupid
Sean Court, Partner, Beaumont & Co.
First noted as a design principal from the United States Navy in 1960, the KISS principle states that things work best when they're kept simple. No matter how niche your business is, people have a lot on their minds these days and, sometimes, simply don't have enough time to decipher your complex meaning, read your unique sign or catch your quirky joke. In almost all retail and point-of-purchase environments, it's best to convey messaging in a short, simple and concise manner — think opposite of a blog post.
To catch those walking or driving by quickly, what do you think would be easier to convey via retail signage "Premium Coffee" or "A wonderful quiet spot to enjoy your morning cup of Colombian Coffee".
---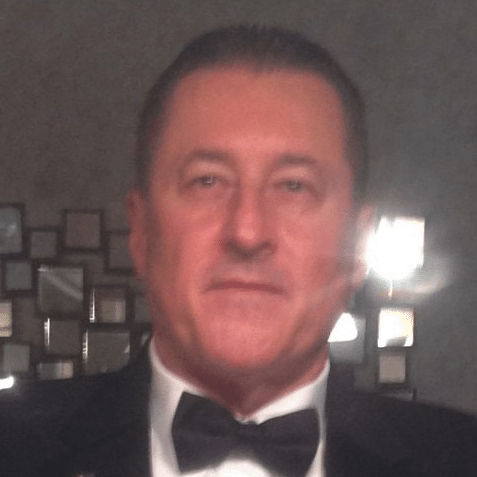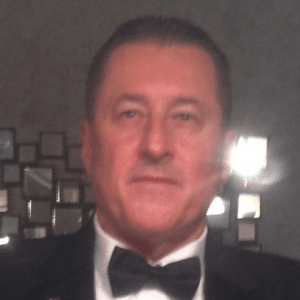 12. Organize a Contest on Social Network Platforms
Gregory Hook, Vice President of North American Region, QKiddo.com
Hosting a competition on a social network and interacting with your consumer base is definitely a great way to acquire new customers and develop existing customers' loyalty.
QKiddo, a fashion retailer selling high-quality handmade accessories to girls and boys, launched a contest on Instagram. QKiddo invited followers to participate, who were mainly girls and boys and their moms. Each family sent a picture of their little ones and QKiddo reposted them on its official page. Then, all contestants would need to try all the ways to invite people to come to QKiddo's page to like their pictures. One like was worth one vote.
At the end of the competition, the number of likes would be counted and the kid with the highest number of likes would be the winner and awarded a luxury handmade accessory while also getting featured as QKiddo's ambassador on the top of our website's homepage. Amazingly, we got 500 visits during the four-day competition and people also clicked our web link to check our website and made purchases.
---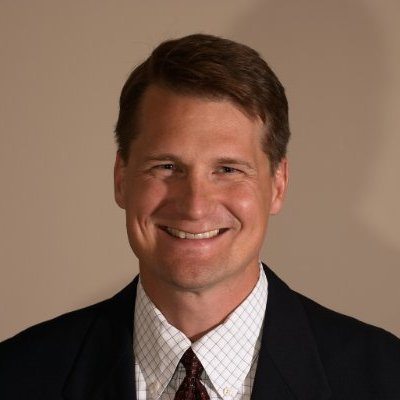 13. Include a Unique URL With Your Direct Mailers
Dennis Kelly, CEO, Postalytics
One of the most common mistakes that retailers make when they send direct-mail postcards is to not include a unique URL to track the online response to their campaign. Research has shown that a growing number of consumers prefer to respond to physical, offline offers by going online. Yet, retailers often don't highlight a tracking URL in their design, creating frustration on the part of the consumer and losing an opportunity to track response to their mailer. New direct-mail automation technology makes it very simple and cost-effective to generate and print unique tracking URLs that can work with any website or e-commerce platform. Retailers that are including properly highlighted tracking URLs are reporting much higher response rates, along with a better understanding of the impact of their direct mail spend.
---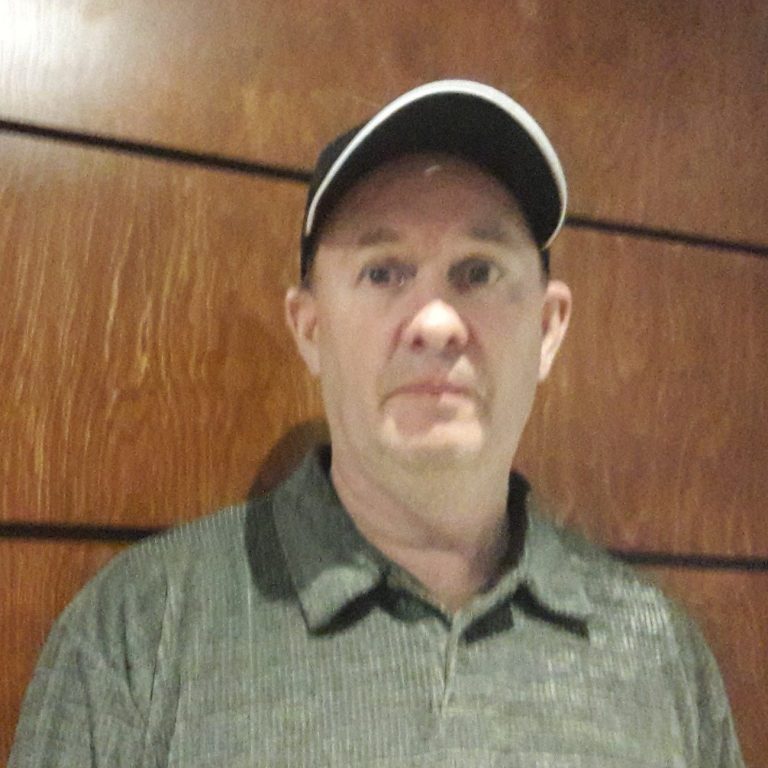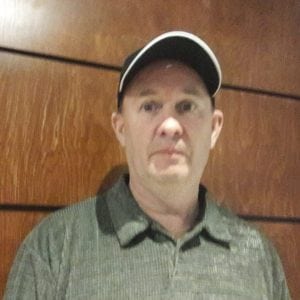 14. Be Careful With the Message You Send
Jerry Robertson, Marketing for Small Business Coach, More Leads Less Stress
One of the worst mistakes you can make in retail promotion is sending the wrong message. Having poor-selling items, out-of-season merchandise or a very low discount on a good-selling item will produce little traffic. The whole purpose of advertising is to get customers to the store, not just buy the one item. Too many owners are worried about customers just buying the sale items.
---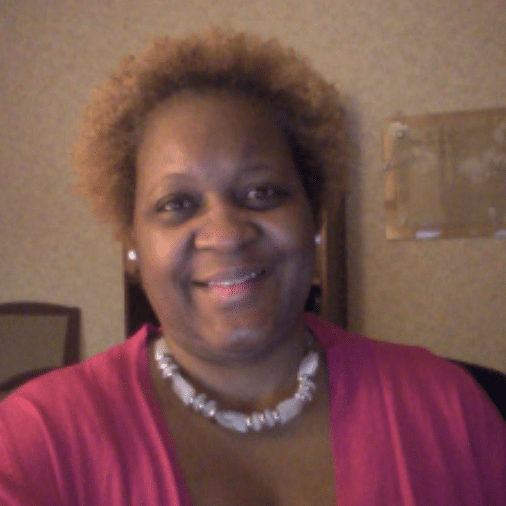 15. Be Strategic With the Products You Promote
Linda Murray Bullard, Chief Business Strategist, LSMB Business Solutions
When promoting products, look for the products which give you the biggest gross profit and promote them. This requires understanding which products are most profitable. Also, use psychographics instead of just demographic marketing. Understand how your products fit into the lives of your customers and promote there. Most businesses market to everyone instead of using targeted marketing to the people who actually want and will pay for their products.
---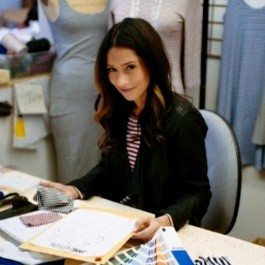 16. Partner With Influencers
Kristin Celano, Founder & CEO, JaneHudson
This is a huge category and can be effective when tackled properly. When partnering with influencers, don't be impressed solely by the number of followers they have. This can be a misleading number. Instead, look at recent and some not-so-recent posts to see if there is a consistent trend in engagement numbers, such as likes and comments. If you're a small, boot-strapped business like us, don't pay for posts. If you have a great story, brand and product, offer that in return for content — most times, influencers are good with that.
---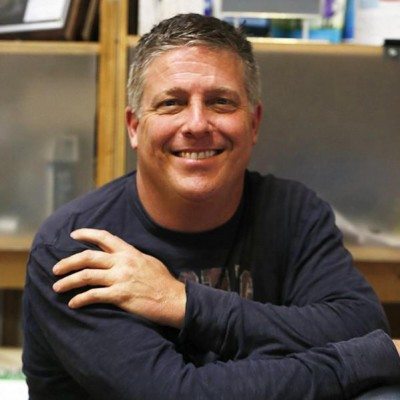 17. Use Balloons to Promote Your Retail Store
Marty Buckholt, Owner & President, Air Ad Promotions
In this competitive marketplace, the need for your location to stand out has never been greater. On-site, outdoor pop is one of the best ways a retail business can stand out and bring in more customers. One highly effective way to promote a retail location is with an advertising balloon. A 20-foot advertising balloon with a "NOW OPEN" message on it or 20 PERCENT OFF is an immediate attention grabber that customers can't miss. It's large, branded with the business's colors and completely hands-off for the business owner. Because the results are immediate, the return on investment is measurable from day one.
---
COVID-19 Guide: How to Bring Your Retail Store Online
This email address is invalid.
COVID-19 Guide: How to Bring Your Retail Store Online
This email address is invalid.
18. Have a Clear Call to Action in All Your Ads
Zachary Schenker, Owner, Flea Market USA
I learned to avoid non-actionable promotions or things to just put your own name out, especially since we have a tight budget. I make sure that there is a clear call to action in all the marketing material that I put out to the public.
As an example, we are having a sale on March 30 to drive end-of-month and end-of-quarter traffic. This will help us close out the month and quarter strong. When we have items that we need to push out of inventory or things we need to get sold, we will run a promotion on those particular products. For example, we run an ad that says, "Vendor booth specials this week only — Receive one week in promotions and featured vendor of the week on our social media platforms to get on board." Everything has to be done with a purpose.
---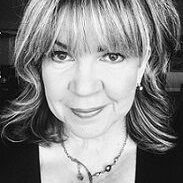 19. Don't Forget to Say 'Thank You' to Your Clients
Vickie MacFadden, Owner, PROMOrx
One common retail promotion idea that marketers overlook is saying "Thank you" to their current clients. One of my business's clients, an e-commerce company with only a few physical locations, buys branded giveaways to ship or hand out with orders. Some past swag includes jar openers, phone wallets and pens. Their product is a consumable so having something their clients will keep and use, with their website front and center, gives them the trigger point that keeps clients heading back for more. Saying thank you is important!
---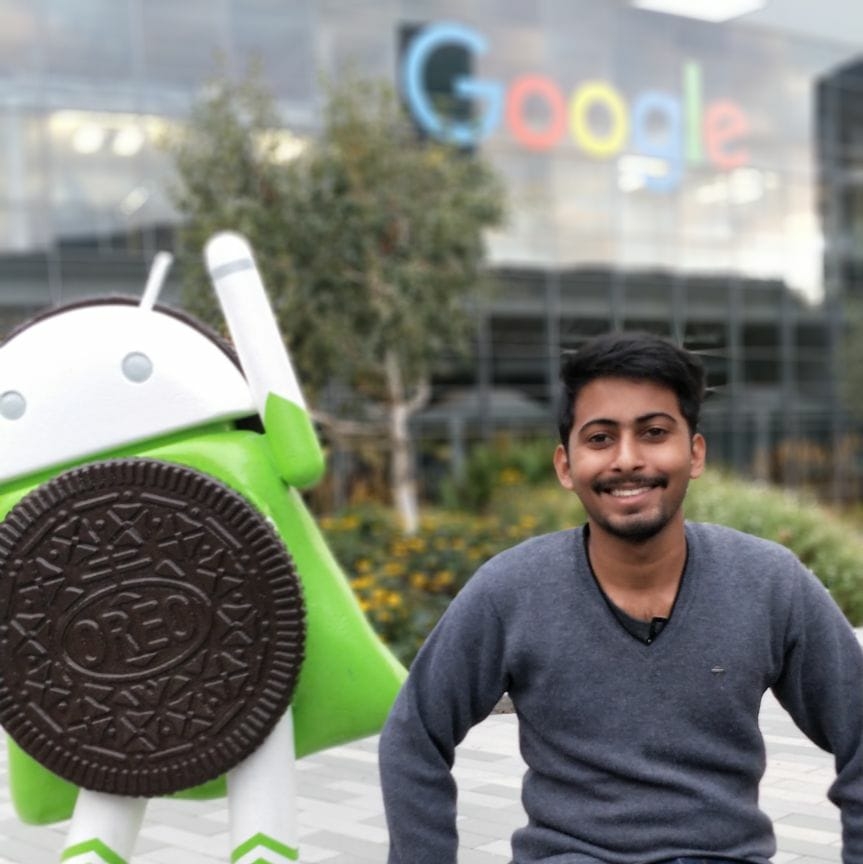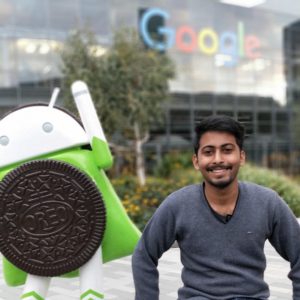 20. Leverage Mobile Commerce (M-Commerce) to stay above the curve.
Felix Josemon, Head of Growth & Product, Appmaker.xyz
Data shows people spend more time on mobile and more than half of your online eCommerce retail store users are accessing via mobile. Hence, Is a mobile optimised site enough? Absolutely NOT. Mobile app purchasers have altogether different purchasing habits, expectations, and preferences. Hence its crucial in converting loyal users to customers by enabling first purchases via coupons/seasonal discounts. eCommerce Mobile app push notifications and cart recovery campaigns have significantly boosted conversions for our clients.
---
Over to You
Which strategy do you see as having potential to help you amp up your brick-and-mortar visibility? Let us know your retail promotion ideas in the comments below!