As a retailer, you have many different types of shoppers walking into your store (or browsing your online store). Shopper profiles identify different buying behaviors and what ultimately drives a customer's decision to purchase. Understanding these types of shoppers will help you increase sales in your retail store.
Retailers can cater to every kind of customer by using a point-of-sale (POS) system to keep customer data and product sale reports at their fingertips. POS systems like ShopKeep provide real-time reporting so store associates can pull up customer profiles and notes, view the best-selling products, and check loyalty program accounts when assisting shoppers. Visit ShopKeep for a free quote.
Why Retailers Should Understand Different Types of Shoppers
To understand the importance of knowing and recognizing different types of shoppers, start by thinking about how you personally shop. As a retailer, you likely enjoy shopping. You might even pop into stores to browse around, or purchase fun items as you see them. Now, think about how your friends or family members shop. It's likely that you know someone who hates shopping, and purchases most things online, or runs into a store with a strict shopping list.
Some people are dedicated couponers and love the thrill of getting a great deal. You may also have some friends or family members who are heavily influenced by social media and purchase from brands based on what they see online. Especially with big-ticket purchases, many people do a ton of research, compare prices and details, and even test products in person before making a final decision. The point is, everyone shops differently, has different priorities, and ultimately makes purchasing decisions based on various criteria.
How Shopper Profiles Work
Retailers that recognize different types of shoppers can better cater to shoppers' particular needs, resulting in higher sales and a better shopping experience. Broad shopper profiles are based on general shopping habits and customer behavior. However, some retailers take this information and apply more specific demographic information, such as age, location, and income of their particular customers, to create targeted product marketing strategies.
8 Types of Shoppers
Retail stores are customer-centric businesses, so knowing your customers is essential for building a successful business. Plus, encountering many different people is part of what makes owning a retail store so interesting. Getting familiar with different types of shoppers will help prepare you for helping any customer who walks through your front doors.
Types of shoppers and their profiles include:
1. The Bargain Hunter
Most retailers regularly encounter bargain hunters in their shops. Also sometimes called discount customers, bargain hunters are usually armed with coupons or discount codes, and know when all of the best sales are. Bargain hunters love getting a good deal. They may wait until items are on sale before purchasing. When it comes to grocery or household supplies, many savvy bargain hunters stock up when items they use regularly are on sale.
How to Market to Bargain Hunters
Unlike other kinds of shoppers, bargain hunters are not after a particular item, nor are they loyal to a certain brand. Price is the most important purchasing factor and they will shop around, wait, and compare prices to find the best deal.
To appeal to bargain hunters, retailers can:
Host sales on a predictable schedule: Many retailers have clearance sales on a certain day of the week; for example, Express regularly has 40% off sales online from 6 p.m. to midnight on Sundays.
Use promotional pricing strategies: Promotional pricing is a type of merchandising strategy that uses bundle or gift-with-purchase pricing to drive more sales while also providing shoppers with a good value.
Clear out end-of-season merchandise: Most retailers have some leftover inventory at the end of the season; appeal to bargain shoppers by hosting a heavily advertised end-of-season sale, which will help move old products to make room for new ones.
Organize flash sales: Choose a typically slow or quiet time of day or day of the week to host a limited-time sale where shoppers get a discount off of their total purchase.
2. Browsing Customers
If you have a brick-and-mortar store, especially one that has a lot of foot traffic, you are probably very familiar with shoppers who are "just looking." Browsing customers, sometimes called wandering customers, are shoppers who are not looking for a particular item or purchasing for a specific purpose. They happened to come across your store and are curious as to what you have to offer.
How to Market to Browsing Customers
Browsing shoppers are especially common in gift and souvenir shops, boutiques and apparel stores, bookshops, and any kind of hobby shop. Wandering customers are often looking for a kind of experience or community rather than a particular item. They also might just be killing time. The best thing retailers can do with browsing customers is to make them feel welcome, but ultimately leave them alone.
When working with browsing customers, retailers should:
Provide a warm welcome: Browsing customers don't respond well to pushy sales tactics, but that doesn't mean they should be ignored; even if a customer is "just looking," say hello, offer assistance, and inform them of any sales or promotions.
Have a comfortable environment: Retailers should pay close attention to the lighting, music, cleanliness, and overall presentation of their store; wandering shoppers are more likely to spend time (and possibly make a purchase) in a store that is neat and inviting rather than harsh or unorganized.
Design an effective store layout: Since browsing customers are not directly interacting with store associates, your store layout and signage serve as the primary guide; make sure popular, profitable, and best-selling items are prominently displayed.
Encourage impulse buys: Even if shoppers are just browsing, small gifts or trendy items can still catch their attention; be sure to have an assortment of items that are eye-catching and easy to carry, along with clear signage that illustrates product benefits.
3. Showrooming Customers
One of the biggest perks of shopping in-store is testing out products in-person for quality, color, fit, and so forth. However, sometimes shoppers test in person only to then buy online. This practice is known as "showrooming." Showrooming can be particularly problematic for small businesses, as oftentimes shoppers will buy online from the retailer with the lowest price.
How to Market to Showrooming Customers
To appeal to showrooming customers, retailers need to offer incentives to shop in-store or with their specific brand. Small retailers can increase purchases from showrooming shoppers by building brand loyalty through rewards programs, offering curated and unique products, and beefing up their online presence.
To appeal to showrooming customers, retailers should:
Sell specialized or unique products: The easiest way to make sure customers don't purchase online from a competitor is by selling products they can only get from your store, such as private label products, custom-made products, or products from local suppliers.
Start a loyalty program: A points-based rewards or loyalty program will incentivize shoppers to purchase from your business instead of a different online store because they can eventually earn discounts or free products.
Offer product customization: Offer free in-store monograms or engravings on certain products or with a minimum purchase to incentivize shoppers to purchase in-store.
Have a user-friendly website: Not every customer will buy in-store; make sure your online store and social media profiles are up to date and user-friendly so shoppers can still buy from you online.
4. Impulse Shoppers
Impulse shoppers, also called emotional shoppers, make unplanned purchases based on items that appeal to them in the moment. Retail therapy is a popular example of impulse or emotional shopping. Impulse shoppers are less concerned with price than other customers, and are more likely looking for advice or guidance from store associates. They are also more likely to pick up items that just happen to catch their eye.
How to Market to Impulse Buyers
Impulse shoppers are looking for a fun experience and for products that they have an emotional attachment with or response to. Retailers can appeal to impulse shoppers by having friendly and helpful store associates, telling the story behind products, and offering a personalized shopping experience.
Retailers looking to cater to impulse buyers can:
Tell the story behind the product: Small businesses have the advantage when it comes to selling products with a story; highlight local makers and other small businesses, or products that have a specific tie to the local community so that shoppers experience an emotional connection with the products in your store.
Make it easy to buy: Since impulse shoppers are buying on a whim, they want to be able to make their purchases quickly and easily; equip store associates with mobile devices to process sales anywhere on the floor instead of having customers wait in line.
Use POS data to know your customer: Track customers using a POS system in order to make accurate product recommendations and know their sizing information; impulse buyers will appreciate the helpful suggestions and being treated like a VIP customer.
"The most innovative way to appeal to an impulse buyer is to play on an emotional need and have a reasonable product price. At retail stores, you'd have the product at the checkout as this is where they'll make an impulse decision to buy it, and through an online store, you strategically place the product in an upsell funnel. Impulse buyers love it when the product is the right price and they feel that they need it because it will solve a problem for them. These kinds of shoppers are likely to overspend, use store or credit cards, and will often continue to repeat this habit over and over again."

– Marco Baatjes, Founder, Bottom Line Cents
5. Mission-driven Buyers
Mission-driven buyers are on the hunt for a very particular product, or have a specific list they are shopping from. Mission-driven buyers are also sometimes called need-based buyers because they are searching for items to fill a purpose, such as grocery items, replacing a worn-out shirt, or buying a birthday present. These types of shoppers are also sometimes called "reluctant shoppers" because while they are buying out of necessity, it's not something they typically enjoy.
How to Market to Mission-driven Buyers
Retailers can appeal to need-based buyers by making the shopping experience as fast and easy as possible. Offer multiple order fulfillment options such as store or curbside pick-up for those shoppers who don't have the time or desire to even enter the store. Retailers can also help shoppers on a mission to purchase gifts by having gift guides available for them to browse through, or store associates ready to recommend popular products.
To appeal to mission-driven buyers, retailers should do the following:
Offer buy-online, pick up in-store (BOPIS): Time-crunched shoppers often choose to purchase from stores that let them place orders online and pick up the same day.
Have gift guides ready: Shoppers who need to buy for a specific occasion but don't know what product to purchase can get ideas from gift guides outlining popular products for different recipients, such as mothers, fathers, significant others, and so on.
Utilize cross-merchandising: Shoppers who are in a hurry will appreciate items that are conveniently placed, such as bread by the deli counter or limes next to the beer display.
6. Indecisive Shoppers
Indecisive shoppers are looking to make a purchase, but are reluctant or hesitant to do so because of price, information overload, or not having enough information. Store associates are very important in appealing to indecisive hoppers, as you will likely need to ask for the sale directly and guide them through any questions or hesitations.
How to Market to Indecisive Shoppers
When working with indecisive shoppers, retailers need to serve as a kind of personal shopper or guide for these customers. Indecisive shoppers have a high purchase intent—they just don't know the right product. Having top-notch customer service associates is crucial for appealing to indecisive shoppers and securing the sale.
When working with indecisive shoppers, retailers should:
Ask questions: Determine the shopper's buying needs by asking open-ended questions about who and what they are shopping for in order to give precise recommendations.
Give honest advice: Shoppers who are having a hard time making a final purchasing decision will appreciate honest advice, including personal experience or feedback from other customers.
Use visuals or data: Signage and marketing tools that display features and benefits of the products can help shoppers weigh their options; feedback on best versus worst-selling products can also help indecisive shoppers come to a conclusion.
Have a flexible return policy: Having a return policy or warranty can help assuage any fears of the product not living up to expectations.
7. Educated Buyers
Many of today's shoppers fall into the educated or well-informed category. It's common for customers to research products or a store's inventory online, and read customer reviews and general pricing information before visiting the store. These shoppers generally have an idea of what they want to buy.
How to Market to Educated Buyers
Educated buyers can be tricky to help in-store because they already know a lot of the basic information like pricing and features. To appeal to educated buyers, retailers need to make sure these customers find them online when they are doing initial research. Once these shoppers are in-store, retailers need to then provide with a good value and positive shopping experience.
Have a well-rounded digital marketing strategy: Retailers need to use tools like Google My Business and Facebook Business Page so that they are easy for potential customers to find when searching online.
Offer a great value: Educated shoppers won't be wowed by pricing or features, so you need to offer something extra through a loyalty program, product customization, or at least being extra knowledgeable about customer feedback on different products.
Provide a positive shopping experience: Many shoppers return to retailers not necessarily because of the product selection or even price, but because of the overall experience they have shopping with you; customer service and your store's presentation can make or break sales.
8. Loyal Customers
Loyal customers, or regular customers, are every retailer's favorite. These are the customers you know by name because they come back again and again. Loyal customers already know and love your store, so now you just need to keep them happy.
How to Market to Regular Customers
To keep loyal customers happy, retailers should treat them like VIP customers every time they come in. Be sure to address your regular customers by name and strike up a conversation every time they come in. Most POS systems, like ShopKeep, have a customer directory with the ability to add notes, so you can save information such as birthdays, product preferences, favorite colors, and so forth.
Reward your regular customers: Host events or promotions exclusively for your loyal customers to let them know they are appreciated.
Start a referral program: It is likely that your regular shoppers are already referring friends and family; start an official referral program to track your top-referring customers and reward them.
Ask for their input on new products: Send out a survey or hold a focus group with your loyal customers to get their feedback on new or potential products; they will love being involved in the process and you can purchase those new products with confidence knowing customers will buy them.
Tips for Selling to Different Types of Shoppers
There are countless types of shoppers and ways to appeal to them. Some retailers use different tactics to sell to different generations. Other stores use pricing strategies to appeal to a broad range of shoppers.
Here are a few tips from experts on how to appeal to different types of shoppers:
---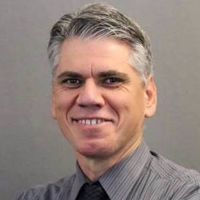 ---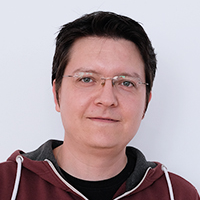 ---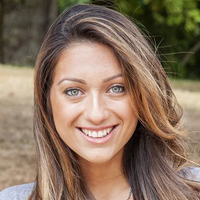 ---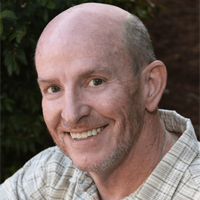 ---
Frequently Asked Questions (FAQs) About Types of Shoppers
Every store has different types of shoppers, meaning there isn't a one-size-fits-all solution.
How many types of customers are there in retail?
Countless—every individual is different, so there are as many different types of customers as there are shoppers. It's always best to avoid lumping customers in groups or buckets so that you make sure to address each shopper's individual needs. However, some marketers say there are five core types of customers: loyal, discount, need-based, impulse, and wandering.
What is a shopper profile?
A shopper profile is a description of a customer or set of customers. It usually describes a business' target or ideal customer, including demographic and geographic information as well as interests and purchasing patterns.
What is a customer group?
A customer group is a way of gathering similar shoppers together for marketing or reporting purposes. Customers could be grouped by purchase frequency, geographic area, types of products they buy, and so forth.
Bottom Line
As a retailer, one of the best parts of your job is interacting with so many different people each day. However, learning how to best serve every type of shopper takes time. Knowing buying habits of different consumers and their preferences will help you to provide better customer service and increase sales.
Helping every type of shopper is easier with the right tools. POS systems like ShopKeep provide retail associates with all of the customer and product information they need to assist customers in-store. Plus, ShopKeep has tools to send targeted email marketing and to create a custom shopper loyalty program. Visit ShopKeep for a free quote.