Amazon Inventory Management in 4 Easy Steps
Inventory management is the process of ordering, tracking, and storing your products to meet demand efficiently. It's a crucial part of any retail or ecommerce business, but proper inventory management is especially important for Amazon sellers as being out of stock can impact listing status, search result rankings, and seller reviews.
Order volume, cash flow, and sales forecasting all play a role, and sellers must master the entire process to stay at the top of Amazon's search listings and drive sales.
In this article we'll explore the four steps of efficient Amazon inventory management—and provide resources to help reduce costs, increase sales, and identify opportunities.
1. Use Amazon Inventory Management Tools on Seller Central
Amazon sellers can manage their inventory through tools on Seller Central—which is the web interface used by brands and merchants to manage their Amazon products, listings, marketing efforts, fulfillment, and more. It's also available as a mobile app on Google Play and the Apple App Store.
Every Amazon seller should be familiar with the inventory features that Seller Central provides, which deliver highly useful sales data and stock info to track and manage your inventory.
Watch the video below to walk through each inventory management feature available on the Amazon Seller Central dashboard.
From Seller Central you can quickly scan many key data points for all of your Amazon listings and make many basic inventory adjustments manually—either by individual product or in batches. These actions include:
View active, inactive, and suppressed listings
Add products to inventory
Edit product listings and photos
Change quantity on hand
Change pricing
See seller fees for each product
View FBA or merchant-fulfilled stock levels
Track FBA shipments at every stage
Generate reports
Receive personalized recommendations and opportunities
If you manage large inventory volumes, you can add and update inventory data via bulk upload on Seller Central or through connections to third-party software. But however you manage your Amazon inventory, your data is tracked in Seller Central and always available for a quick overview.
One key feature on Seller Central is the Amazon Selling Coach. This tool has powerful, and often under-utilized, inventory management features that assist sellers in many ways. In the Selling Coach, you can review sales trends for your products and see Amazon's estimate for the number of days your current stock levels can cover. This helps you accurately forecast your inventory purchases based on actual sales data, which we'll cover in detail below.
The Amazon Selling Coach also sends Low Stock Alerts via email or your mobile Amazon Seller App. These let you know when to reorder based on the lead times that you set for each product. This helps you minimize out-of-stock status and avoid lost sales and negative impact to your search rankings.
2. Sync a Third-party Amazon Inventory Management System
Amazon Seller Central gives sellers powerful Amazon inventory management tools for free. But many sellers turn to third-party software solutions for more advanced ways to manage Amazon inventory—and accomplish many other tasks.
This option is especially popular with multichannel sellers, who need their inventory data to sync across multiple sales channels and platforms.
If you find that Amazon's inventory management tools don't meet all of your needs, third-party Amazon inventory tools like these can fill in the gaps:
Inventory Tool

Best For

Cost

Single-channel and Amazon-focused sellers

$29–$129/month

Retail arbitrage sellers and FBA sellers

$40–$49/month

30-day free trial

Sellers on both Amazon and eBay

$29–$499/month

14-day free trial

Multichannel sellers and dropshippers

$45–$270/month

15-day free trial

Amazon FBA sellers

From $40/mo.

Fast-growing businesses, multichannel sellers

From $1,000/mo.

High-volume multichannel sellers

Custom, contact for quote

(Users have reported pricing starting at $375/month)
3. Plan Inventory Orders Using Lead Times & Forecasting
In theory, you should have just enough inventory in stock to fill orders in between stock shipments. If only it were that easy in practice! Real-world inventory management faces challenges like unpredictable supplier schedules, raw material shortages, sales fluctuations, weather events, and more.
Smart inventory buyers factor these "what ifs" into their inventory order lead times and demand forecasting when placing orders with suppliers. Here are what these terms mean, and how Amazon can help you make smarter inventory order decisions:
Inventory Order Lead Times
Lead time is the time it takes for inventory to arrive once it's ordered. When using lead times to place informed reorders, you allow enough time for shipments to arrive before running out of your current stock. Understanding supplier lead times helps buyers content with two inventory challenges:
Over-ordering – Ordering too much ties up your money in more inventory than you need. Knowing lead times helps you judge how often you need to order stock to cover orders over a set period of time, and how much you need to order each time.
Ordering too late – If you don't allow enough lead time when reordering, you run the risk of hitting zero inventory on Amazon before new stock arrives.
To avoid these pitfalls, you should constantly track your current inventory levels and sales volume, and balance this against your lead times for new inventory shipments.
Here, the Amazon Selling Coach is a valuable tool. It generates low-inventory alerts so you know when it's time to reorder. Inventory alerts are based on the lead times that you enter for each product, and the sales volume that Amazon tracks for you. This way, your orders are based on sound data, not guesswork.
Inventory Forecasting
You also have to predict how much inventory you'll need when you place an order. This is called forecasting—which is the practice of basing your reorder quantities on sales trends.
Again, the Amazon Selling Coach is a great tool for forecasting your inventory reorder needs based on your actual Amazon sales and inventory levels.
However, you need to apply your own intuition and experience when placing orders based on forecast numbers. Seasonal demand, holidays, and trends can affect your stock needs up or down. You should consider all of this, along with lead times, in your decision-making process.
Example: Combine Lead Times, Forecasting, and Experience for Smart Buys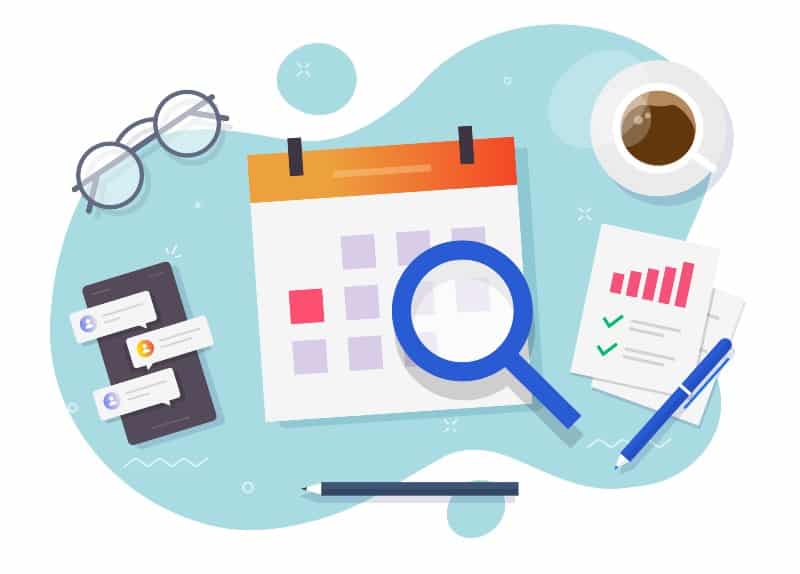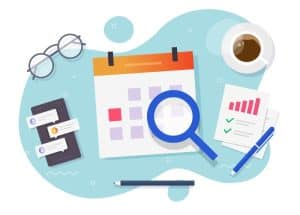 Let's say you sell fashion swimsuits. In late July, Amazon Selling Coach sends you a low-inventory alert for a popular swimsuit. It has tracked increasing sales volumes in June and July.
According to forecast sales numbers and your current inventory, Amazon expects you to run out in mid-August. It tells you to buy 30 more suits to cover two more months of orders after you run out.
But you know your reorder lead time on this swimsuit is three weeks, so your inventory order won't arrive until mid-August. You also know from past experience that your fashion swimsuit sales drop in August and don't pick up again until early March. In this case, you probably shouldn't reorder a seasonal item in late-season, despite what Amazon says.
When it comes to stock orders, data matters—but so does your experience.
4. Free Up Your Cash Flow for Inventory Purchases
For many sellers, the zero-stock inventory hazards discussed above are directly linked to Amazon's payout policies.
Amazon operates on a 14-day payout, so sellers get paid just twice per month. From a cash flow perspective, this drastically hampers a growing business's ability to maintain Amazon inventory and manage it cost-effectively.
Without control over daily cash flow, Amazon sellers may struggle to:
Make purchases quickly enough to keep products in stock
Act on inventory sourcing opportunities in real time
Take advantage of supplier prepayment and early-pay discounts
To combat being cash-strapped between payouts, sellers can turn to alternative Amazon funding solutions like these three popular options.
Payability is the easiest way to turn your Amazon sales into daily income. It's not a loan or a credit card, but rather a service that tracks your Amazon sales and deposits daily revenue into your bank account. Payability effectively turns your twice-monthly Amazon payouts into daily deposits so you have total control over your cash flow.
How Payability Works
Payability connects to your Seller Central account and deposits 80% of your daily payouts into your bank account or onto a prepaid MasterCard. The remaining 20% is held in a reserve to cover returns or chargebacks. That 20% is released to you on Amazon's regular 14-day payment schedule.
The only cost associated with Payability is a 2% flat fee on your gross sales. Many users opt to take their payouts on Payability's prepaid Visa seller card because it offers 2% cash back on purchases, offsetting Payability's fee.
The service has no start-up or cancellation fees, and the only two requirements are that you've been selling on Amazon for over 90 days, and that you sell an average of $2,000.
The advantage of using Payability is that you have access to your cash as you earn it, just like a traditional ecommerce seller. By controlling your cash flow, you can purchase and turn your inventory faster to make more money on Amazon. Plus, you can jump on supplier prepayment and early-pay discounts to lower your inventory costs and increase your profits and buying power.
Credit cards are another simple way to fund your Amazon inventory purchases in between your sales payouts. But beware—credit card charges have a pesky tendency to stack up quickly.
If you're not careful, the interest cost of carrying a balance for just a few months can take a huge bite out of your Amazon profits. So if you go the credit card route to fund your Amazon inventory purchases, be sure to monitor your balance carefully.
Another issue with credit cards is that you can hit your credit limit at compromising times. Credit card limits can hinder your ability to quickly reorder stock as needed; you then either have to extend your limit (which isn't always an option) or pay down your balance to make room for the new charge.
Sellers who rely on credit cards to manage Amazon inventory often face these issues. But pairing credit cards with Payability is a smart solution to pay down card balances faster with a daily payout.
If you're careful, you can make credit cards work to your advantage by using zero-interest programs. Some businesses even manage to fund their startup inventories solely on credit cards and pay little to no interest. The trick is moving the balance between two credit cards that offer 0% interest on balance transfers for extended periods. Again, this must be very well-managed—if not, you can find yourself owing large balances and stacking up interest.
Another way that Amazon sellers fund inventory purchases is using business loans or lines of credit.
Loans and lines of credit usually offer lower interest rates than credit cards, but they can be difficult to get—especially for a startup. You'll need to provide tax documents, income statements, and balance sheets, and that only comes after you've been selling for a while.
Another drawback is that loans and lines of credit are easy to spend today, but can be hard to pay back tomorrow. They're really best for established small businesses that have a proven track record of profitable operations.
Amazon Lending is a small business loan option that helps Amazon sellers fund their inventory purchases. The loan amounts are based on your running Amazon sales volume, so you do have to be an established Amazon seller. Plus, you're restricted to purchasing Amazon inventory only; Amazon Lending funds can't be used for inventory sold elsewhere or other business expenses.
The biggest hitch in this financing option is that Amazon Loans are invitation-only, and applications are offered to a small subset of sellers.
How Is Inventory Management Different on Amazon?
In most retail situations outside of Amazon—say, in-store or on your own ecommerce website—being out of stock equates to lost sales for a particular item, but little else.
Conversely, if an Amazon seller goes out of stock it can have a serious and long-lasting negative impact on discoverability, rankings, selling privileges, and future sales. This makes it especially important to prioritize efficient inventory management in your expenses and workflow.
Here are the three major problems you face when you run out of stock for a well-ranked, fast-selling product on Amazon.
Unlike other sales channels, Amazon doesn't allow sellers to accept orders for backordered items. So if you're at zero stock, your listing goes down and sales simply stop coming in until you have the product back in stock.
On your own ecommerce site, you're in control: You can list an item as out of stock, note its expected arrival date, accept backorders, and ship on arrival. You don't have this flexibility on Amazon, but some sellers avoid the consequences of having zero stock by using an iffy workaround. You can extend your order processing time for that item if your stock is arriving soon, which keeps the listing active and sales coming in. Although it's a popular method, this workaround can backfire in two ways:
If your shipment is delayed, you'll have Amazon orders that you can't fill, and that's a direct hit to your important seller rating.
Amazon shoppers are used to instant gratification; they come to Amazon expecting lightning-fast delivery. If you list your product with a lengthy order processing time that delays delivery by multiple days (or even weeks), it can negatively affect your brand image.
All of this considered, practicing effective inventory management is a far better solution.
Being out of stock frequently or for an extended period of time affects your rankings in Amazon search results.
Amazon relies on many factors when delivering search results to shoppers, and product availability plays a huge role in its search ranking algorithm. If you're out of stock, your listings usually won't show up at all in Amazon search. And if you're out of stock often, you'll find your listing knocked down in the rankings regularly—even when you do have stock.
If you sell a very unique item with little competition, occasionally being out of stock may not affect your search results. But if you have a number of competitors in your category, you'll have trouble fighting your way back to the top once you're restocked.
Your reviews also take a hit when your products are out of stock. A lack of sales leads to a lack of new seller reviews from shoppers—it's that simple.
Plus, it's impossible for past shoppers to add new product reviews to listings that don't show up—which is what happens when your Amazon inventory reaches zero.
This may seem like a small consequence, but continually acquiring ratings is of major importance to Amazon sellers. Having new, fresh ratings impacts your product's search results heavily, and ratings drive sales by influencing potential shoppers. Basically, if your Amazon inventory is zero for a product, you're missing out on new review and rating opportunities, so your listing will lose traction.
Bottom Line
Managing your Amazon inventory depends on many factors—your products, business model, fulfillment method, other sales channels, and cash flow all play into your inventory management processes. But effective inventory management begins with understanding the hazards of letting Amazon inventory run out, and how you can prevent this from happening.
Controlling cash flow, using helpful management tools, and placing data-backed restock orders are key elements in any efficient, cost-effective Amazon inventory management program.