A mobile point-of-sale (mPOS) system processes credit cards and other forms of payment using a smartphone or tablet and includes features for managing your business from inventory to customer relationships. We compared the best mobile POS systems for retail, restaurant, and mobile-only businesses. The monthly average for an mPOS is about $60.
Top 6 Mobile POS Systems for Small Businesses 2019
| Mobile POS | Best For |
| --- | --- |
| | (Best Overall) Small businesses that need a versatile POS at any physical location or event |
| | Retailers & food trucks that need an iPad sales solution with business management capabilities |
| | Brick-and-mortar retail shops that require more robust POS features plus an mPOS solution |
| | Any small business doing $100,000-plus in monthly sales that needs a simple mPOS |
| | eCommerce businesses that need an mPOS solution for offline sales |
| | Retailers that want a built-in loyalty program with mPOS functionality for iOS devices |
Which POS System Is Right For You?
How We Evaluated Mobile POS Systems
A mobile POS system can help you with line-busting, by getting you away from the counter and on the floor to keep the line wait times low. Your sales and inventory data are available in a cloud-based POS system, so you can see how your business is doing from hour-to-hour and day-to-day. We considered all these factors, along with the various features, cost, and compatibility to choose the six best mobile POS systems for small businesses.
The top mobile POS systems offer these features and more:
Credit card processing: An mPOS should let you take credit cards, even if you're keying in the information; many mobile POS systems offer a free or low-cost credit card reader with an account sign up so that you can take magstripe (swipe), chip (dip), and/or contactless (tap) payments
Inventory management: You should be able to add and edit items in your inventory, and if you're making sales online, at a physical location, or on the go, your inventory should sync in real-time
Customer relations: As customers make purchases, you should be able to collect vital information, such as names and contact information; plus, you can take notes about customers' preferences to serve them
Integrations & open application programming interface (API): An mPOS system that lets you integrate its software with your accounting, other POS, or marketing apps can help streamline your work, saving you time
iOS or Android compatibility: The best mobile POS system for small businesses lets you use iOS and Android devices, although some only support one or the other operating system
Not every mobile POS solution will be the best for every single business, as each business has different needs based on location, preferred devices, and average monthly sales. As such, we've chosen the top six mobile POS systems, because one should be ideal for most small business situations.
We recommend Square POS as the overall best mobile POS system, as it comes closest to working for nearly any small business owner. It offers a free mobile POS system for iOS or Android devices, a free credit card reader, low-cost all-in-one readers and registers, plus add-on features for small monthly fees.
Square POS: Best Overall Mobile POS System for Small Businesses
Square POS is a free mobile POS system with a free credit card reader, making it an excellent choice for new startups with limited cash flow. You'll get business management tools to help you with inventory management, data analytics, and customer relations. Even without the paid add-on features, it could serve as your only POS solution.
Square POS Pricing
Square POS requires no startup or monthly fees, making this a free mPOS solution. No long-term contract means you pay no cancellation fees. Square is your payment processor, so you'll pay a flat-rate fee per transaction. If you want to accept more than magstripe cards, you'll need to purchase a separate card reader.
Square POS Pricing Chart
| Square POS Services & Hardware | Cost |
| --- | --- |
| Mobile POS Software | $0 |
| In-person Credit Card Processing Fee | 2.75% |
| Keyed-in Processing Fee | 3.5% + 15 cents/transaction |
| Online Processing Fee | 2.9% + 30 cents/transaction |
| Square Card Reader (Magstripe) | $0 |
| Square Chip & Contactless (EMV & NFC) | $49 |
| Square Marketing | $15/month |
| Square Loyalty | $25/month |
| Square Payroll & Employee Management | $5/employee or contractor per month (each) |
Note: Square has recently changed its flat-rate fee of 2.75% to 2.6% + 10 cents per transaction. We will update the pricing and our ranking of providers in the next update of this article.
Square POS Key Features
Many of Square POS's features are included for free with an account sign up, making this one of the best choices for small businesses. You can track sales, customers, and set up inventory without a monthly fee, unlike most mPOS systems. However, you have the option to add on services for a small recurring fee.
Inventory Management in Square POS
Like most mobile POS systems, Square POS lets you add items to an inventory via a dashboard that you can access from a mobile device or your desktop computer. You can import your inventory with comma-separated values (CSV) spreadsheets, making the work of managing inventory much quicker. Plus, you can get a daily inventory summary sent to your email to let you know which items are low or out of stock.
Square POS's Customer Directory
You get customer management with Square's mPOS at no added cost to you. You can store customer information and track their spending habits, which helps you make better, more informed business decisions. Plus, with contact information, you can create email marketing plans for customers to inspire repeat business.
Analytics in Square POS
Square POS lets you see from your mobile device how your business is doing whenever you want to know. Check to see which category is selling well, see which products are flying off the proverbial shelf or see which of your customers are the most loyal. You can see sales reports, plus a breakdown of taxes, discounts, or even see which employees are selling the most.
Square POS Integrations
If there's anything missing from Square POS, you're likely to find the solution in the app marketplace. Some of the apps are free to use while others may come with a monthly fee. A fantastic integration is QuickBooks Online, so you can sync your sales with your accounting software. There are also apps for marketing, loyalty programs, employee management, and more.
Square POS Add-on Features
Although you could stick to the free plan from Square POS to effectively manage your business, you may want to add on some of its features that come with a monthly fee. The loyalty program starts at $25 per month, which lets your customers earn points for dollars spent. The marketing add-on feature starts at $15 per month, and it provides you with email and social media marketing templates. At $5 per month, per employee, you can get employee management tools, such as a time clock and user permissions for your mPOS. Add payroll for $29 per month, plus $5 per employee, per month to import timecards, run payroll, and give your employees a portal to access benefits.
What Square POS Is Missing
Square POS serves as your mobile POS system and payment processor all at once, which could be considered convenient, but you might end up paying higher fees if you process high-dollar tickets, in which case, you might want to consider Fattmerchant.
Square POS User Reviews
When you read Square POS user reviews, it's easy to see that the mPOS's intuitive design is what users love. Most people who use Square POS need little to no training to start using it effectively. The offline mode to accept credit card sales is also a big convenience. With that said, many users complained about Square's customer support being hard to contact, especially because reps aren't available by phone on weekends.
ShopKeep: Best Mobile POS System for Traditional Storefronts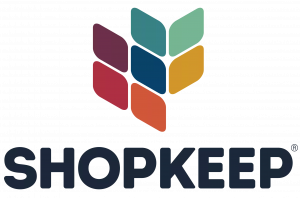 ShopKeep works well as an omnichannel POS solution, combining traditional POS with a mobile POS system to let you take payments at the counter, on the floor, or at events with your iPad, making it a good choice for retailers, food trucks, and specialty stores. Its backend POS features include analytics, inventory, and employee management.
ShopKeep Pricing
ShopKeep prefers to create a custom quote for each small business owner, but it does come with a monthly price tag, so it's pricier than Square POS but less expensive than Lightspeed Retail. You have the option of buying hardware from ShopKeep or securing your own iPad ― it doesn't work on Android devices.
ShopKeep Pricing Chart
| ShopKeep Services & Hardware | Cost |
| --- | --- |
| Mobile POS Software | ~$69/month |
| In-person Credit Card Processing Fee | Custom |
| Keyed-in Processing Fee | Custom |
| Online Processing Fee | Custom |
It's difficult to give clear pricing information for ShopKeep's POS or its merchant services because it creates a custom pricing plan for each small business. If you choose ShopKeep Payments for payment processing, you'll pay interchange plus rates, so it won't be inflated. You also have the option of paying a gateway fee and using your own merchant account with a third-party processor.
ShopKeep Key Features
ShopKeep can handle your POS needs at a counter, or it can be a mobile POS system when needed. The only caveat is that it works with iPad and iPad mini only, unlike Square POS, which is available for both iOS and Android smartphones and tablets. The benefit to going with ShopKeep is that it includes plenty of features useful to a traditional storefront that also wants to cut the cord, so to speak, and handle ordering and payments on the floor or on the go. You'll be able to manage inventory, staff, customers, and create custom receipts.
ShopKeep's Inventory Management
ShopKeep, like other mobile POS systems, allows you to create and edit inventory from the backend easily. You can import inventory by CSV for bulk inventory management. ShopKeep lets you track individual ingredients, making this a good choice for food trucks or restaurants. Plus, you can set up alerts to notify you when you're running low on stock.
Staff Management With ShopKeep
ShopKeep was designed for small- to medium-sized businesses that have traditional storefronts and likely employees, which explains the native employee management tools in its POS. Your employees can clock in and out from the app, and you can run reports to see how your employees are doing day-to-day and week-to-week.
ShopKeep's Customer Management
ShopKeep's POS makes it easy for you to collect customer emails through emailed receipts. Those emails, names, and other contact information are added to a directory automatically that you can use in conjunction with marketing app integrations like Mailchimp to create a marketing plan.
Customized Receipts With ShopKeep
Whether your customers prefer a printed or emailed receipt, you can customize both in ShopKeep to display your business name, contact information, and website. You can even add a line of text with a custom "thank you" or a discount offer.
What ShopKeep Is Missing
While ShopKeep is a great option for helping with line busting at your small, busy shop or cafe, it doesn't offer the same flexibility as Square POS. The mobile POS system won't work with Android devices, and you can't use it on a smartphone.
ShopKeep User Reviews
According to ShopKeep user reviews, the mobile POS system proves to have one of the best customer support teams, even if it's only available by live chat and email ― it's still 24/7, which is better than what Square POS offers. Overall, it's agreed by users that the system is easy to use, and the pricing is reasonable.
Lightspeed Retail: Best Mobile POS System for Shops With Large Inventories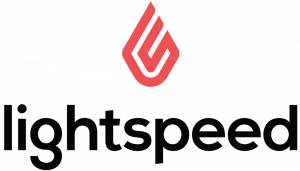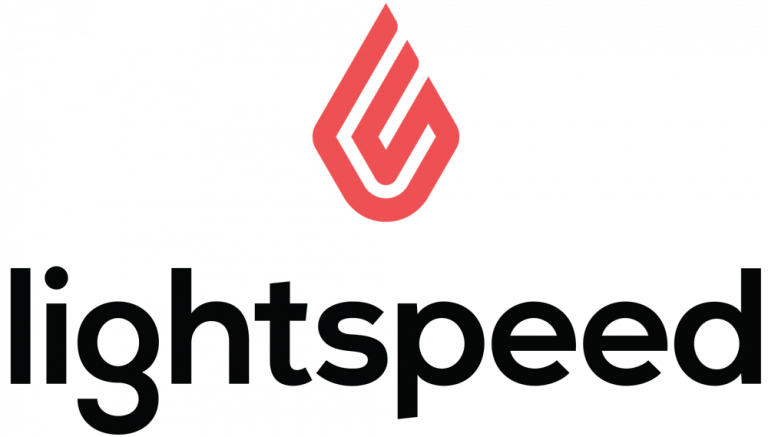 Lightspeed Retail offers a full-featured mobile POS system with an excellent inventory management tool. It's a great choice for retail businesses needing to go from counter to floor with an iPad to reduce line wait times or sell at events. There is a high monthly fee, but you choose your own payment processor.
Lightspeed Retail Pricing
The Lightspeed Retail POS system can work at a brick-and-mortar shop, on the sales floor, or at events, but it does have a high monthly cost. If you need to add multiple registers, along with more users, you'll get a decent discount on that monthly fee.
Lightspeed Retail Pricing Chart
Lightspeed Retail Hardware & Services
Cost
Lightspeed Retail POS
$99/month (1 register, 5 users)
$169/month (2 registers, 10 users)
Payment Processing
Choose your own
iOS & Androids Devices
Buy your own
The benefit of choosing your own merchant services provider is that you won't be locked into steep flat-rate fees like Square. It's an important option if you're expecting to do $25,000 or more in sales per month because interchange plus rates will be much lower. Cayan is one of the accepted payment providers for Lightspeed Retail.
Lightspeed Retail Key Features
Lightspeed Retail gives you almost all the features you'd need to run your business from behind the counter, in the back room, and on the floor with its mobile POS system. Use your iPad to track and edit your inventory, make sales wherever you and your customers are, create customer profiles, and integrate with other helpful apps.
Lightspeed Retail Inventory Management
The Lightspeed Retail mobile POS system is one of the best when it comes to inventory control and management. You can create multiple product variations to keep inventory properly organized, allowing you to find every item you have in stock easily. You can also create a variety of discounts on specific merchandise, change prices on multiple items at once, and set up donations or giveaways.
Mobile Sales With Lightspeed Retail
Like all mobile POS systems, Lightspeed Retail operates in the cloud, so you can see real-time updates on all of your data, wherever you are, from your smartphone or tablet. You can also make sales with an integrated payment provider and card reader. Step away from the counter to help customers check out on the floor quicker and easier using your Lightspeed Retail mobile POS system.
Lightspeed Retail Customer Management
Perhaps it's because Lightspeed Retail was built with the brick-and-mortar shopkeeper in mind, but the customer management in this mobile POS system is top notch. You can collect customer contact information and keep notes on each customer as you can with Square POS, but you can also create promo codes and discounts specifically for your regular customers.
Integrations for Lightspeed Retail
Although Lightspeed Retail doesn't integrate with nearly as many apps as Square POS, the apps you can use in conjunction with this mobile POS system are varied and helpful. You'll find apps for accounting, marketing, and loyalty programs, which helps you manage all aspects of your business.
What Lightspeed Retail Is Missing
The Lightspeed Retail POS system is meant for the brick-and-mortar store, but it can function well for mobile needs. It isn't an all-in-one POS solution, so you'll have to find your own payment processor, connect apps for loyalty programs, marketing, and accounting, but many other POS systems require the same. The $99 per month price tag might be too high, however, once you start tacking on other apps and its monthly fees.
Lightspeed Retail User Reviews
Overall, Lightspeed Retail user reviews show that there isn't a steep learning curve for staff using the system. It's an intuitive mobile POS system, which means you shouldn't have much downtime. The user limitation (5 employees) was seen as prohibitive if you have several part-time employees, and you'll need to ramp up your monthly costs for more registers to allow for more users.
Fattmerchant: Best Mobile POS System for Small Businesses With $20,000 or More in Monthly Sales

Fattmerchant is a mobile POS system with simple features and a different pricing structure for its payment processing. It's an ideal option if you're processing higher dollar tickets and more than $20,000 in monthly sales. You'll get the core features you'd expect from a cloud-based mPOS, from inventory control and branding to customer management.
Fattmerchant Pricing
Fattmerchant is a subscription-based mPOS, much like Lightspeed Retail. The monthly fee and transaction fees are all you'll pay, though. There are no hidden fees, and you can cancel anytime. You'll purchase mobile card readers or terminals through Fattmerchant, and all can accept any payment type.
Fattmerchant Pricing Chart
Fattmerchant Hardware & Services
Cost
Fattmerchant Mobile POS System
$99/month (<$500,000 annual transactions)
$199/month (>$500,000 annual transactions)
Processing Fees
Interchange + 0% + 15 cents per transaction
Mobile Card Reader (Magstripe & Chip)
~$75
Mobile Card Reader (All-in-One)
Not disclosed
Fattmerchant Key Features
The Fattmerchant mPOS app is available for both iOS and Android devices, which makes this a versatile option for any merchant. You can accept payments with a virtual terminal or use a credit card reader with the app and your tablet or smartphone. The app's features are basic, but what you'd expect of a mobile POS solution: inventory control, customer profiles, and data analytics. Plus, you can pause your account.
Inventory Control in Fattmerchant
Inventory management in your Fattmerchant mobile POS app is simple, but it sticks to the basics. Add, edit, and manage your inventory from the app, and get low stock alerts when an item falls below a threshold you set. If you need more robust inventory tools, consider Lightspeed Retail.
Fattmerchant's Customer Profiles
Just like the best mobile POS system, Square, Fattmerchant lets you track customer information. You can set up profiles with customer's contact information, purchase history, and account balances.
Analytics in Fattmerchant
From the Fattmerchant dashboards, you can see summaries of sales, your best customers, and more. You can get into details of sales, like when your busiest hours for sales are, and predict the value of a customer over a certain amount of time.
Pause Your Account With Fattmerchant
Having the ability to pause your Fattmerchant account isn't specified anywhere, but it's a handy feature if you run a seasonal business. While some mobile POS systems could charge an inactivity fee or will continue charging you the monthly fee, even if you're not making transactions, Fattmerchant lets you pause your account for $25 per month.
What Fattmerchant Is Missing
Fattmerchant offers a good, basic mobile POS system and fair pricing, but it isn't meant for smaller merchants who do low-volume sales — if that's you, Square POS would be a better solution. It's lacking some of the more advanced features you can find in mPOS solutions like ShopKeep and Vend.
Fattmerchant User Reviews
When it comes to Fattmerchant user reviews, it seems they're mostly glowing recommendations about the better rates, excellent customer service, and quick deposits. The biggest complaint about Fattmerchant had less to do with the mPOS and more to do with freezing assets for a review, which can happen with any merchant services provider.
Shopify POS: Best Mobile POS System for Integrated eCommerce & Mobile Sellers

Shopify POS is better known as an ecommerce business solution, but it also offers a mobile POS system that syncs with your online inventory, so you can sell from anywhere. The mPOS works on iOS and Android devices, and it gives you access to the POS features you need, such as inventory control and reporting.
Shopify POS Pricing
Shopify POS uses tiered plans for its pricing, making this a scalable mPOS system for your small business. You can start off with its low-priced $9 per month plan, but your POS features will be limited to inventory and a mobile payment option. The other plans range from $29 to $299 per month, with each offering more robust features, such as gift cards and advanced data analysis. You can choose your own payment processor or stick with Shopify Payments.
Shopify POS Pricing & Features Chart
| | Shopify Lite | Basic Shopify | Shopify | Advanced Shopify |
| --- | --- | --- | --- | --- |
| Monthly Fee | $9 | $29 | $79 | $299 |
| Staff Accounts | 1 | 2 | 5 | 15 |
| Processing Fees | 2.9% + 30 cents | 2.9% + 30 cents | 2.6% + 30 cents | 2.4% + 30 cents |
| Processing Fees (In-person) | 0.027 | 0.027 | 0.025 | 0.024 |
| Third-party Processor Fee | 0.02 | 0.02 | 0.01 | 0.005 |
| Unlimited Products | ✔ | ✔ | ✔ | ✔ |
| Multichannel Sales | ✔ | ✔ | ✔ | ✔ |
| Online Store | | ✔ | ✔ | ✔ |
| Abandoned Cart Recovery | | ✔ | ✔ | ✔ |
| Gift Cards | | | ✔ | ✔ |
| Register Shifts | | | ✔ | ✔ |
| Reporting | | | ✔ | ✔ |
| Advanced Reporting | | | | ✔ |
| Customer Support | 24/7 email & live chat | 24/7 phone, email & live chat | 24/7 phone, email & live chat | 24/7 phone, email & live chat |
Shopify POS's Inventory Management
Shopify POS seems to strike a balance between Square POS and Lightspeed Retail when it comes to inventory control. You can manage your products easily with its variants option, so you can specify different sizes and colors of a T-shirt, for example. As you sell products in your online store or offline at an event with your mobile POS, your inventory stays synced, so you can't oversell items from either sales channel.
Data Analysis in Shopify POS
One of the most important features of any mobile POS system is its ability to analyze data, so you can track your business' success through reports. To get the more advanced reports from Shopify POS, you'll have to subscribe to one of its two high-tier plans, unlike Square POS, which includes it as a standard free feature. Advanced reports analyze profits, customers, marketing, and customer behavior.
Shopify POS's Omnichannel Solutions
Shopify POS offers multiple ways for you to sell your products and services, including through your website and online store, mobile sales, and even through social media. Customers can even contact you through Facebook Messenger to shop directly with you.
What Shopify POS Is Missing
Although Shopify POS includes discount codes at all plan levels, gift cards aren't offered until you get to the $79 monthly plan. The lack of a loyalty program at any level is a bit surprising, given how complete this mobile POS system seems.
Shopify POS User Reviews
In Shopify POS user reviews, small business owners seem content with the ease of use of the mPOS system. Customer support availability is 24/7, which is better than most mobile POS systems, but users said phone hold times were long, and that sometimes the help they received wasn't effective.
Vend: Best Mobile POS System with Built-in Loyalty Program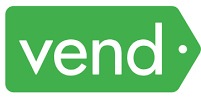 Vend sets itself apart from other mobile POS systems by focusing on its built-in loyalty program and worldwide appeal — it's used in 140 countries. Using its mobile POS features, you can manage inventory, customize receipts, and run valuable reports. It's slightly more expensive than other mPOS systems, but you get a lot of features.
Vend Pricing
Compared to Square POS, Vend is a pricey option, but it's on par with competitor Lightspeed Retail. The Lite plan is $99 per month while the more expensive Pro plan is $129. To get the best features, like Vend's loyalty plan and an ecommerce integration, you'll have to opt for the Pro plan. It doesn't include a built-in payment processor, but it partners with PayPal, and if you opt for an iPad hardware bundle for mobile POS, you can get a PayPal Here mobile card reader for free.
Vend Pricing Chart
| | Vend Lite | Vend Pro |
| --- | --- | --- |
| Monthly Fee* | $99 | $129 |
| Outlets | 1 | Up to 6 |
| Registers | 1 | 1 |
| Cost of Additional Registers* | $49 | $49 |
| Reporting | Basic | Advanced |
| Inventory Management | ✔ | ✔ |
| Unlimited Products | ✔ | ✔ |
| Loyalty & Gift Cards | | ✔ |
| eCommerce | | ✔ |
| 24/7 Phone & Chat Support | ✔ | ✔ |
*Prices reflect the annual payment. Month-to-month rates are $119 for Lite, $159 for Pro, and $59 per additional register.
Loyalty Program with Vend
If you choose Vend's Pro plan, you'll be able to toggle the loyalty option on for customers who shop with you in your store, at events, or anywhere you take payments with the mobile POS system. How customers earn points is up to you so that you can customize the dollar-to-point ratio. You can also create customer groups and apply a discount for that group, such as VIP members, senior citizens, or military. Gift cards are another option you can use in Vend, and you don't have to have them specially made — you can create them yourself.
Vend's Reporting
In Vend's basic plan, you'll have access to sales, employee, and customer reports, but you won't get to see the details of other metrics. Advanced reporting, available in the Pro plan, lets you see a register, supplier, and product type report, for example. Inventory reports are available across the board, but if you want to drill down to find out how a single product is performing, you'll have to choose the Pro plan.
Inventory Management in Vend
Vend keeps inventory control simple, so you can add, edit, and categorize your products or services. It's a similar inventory management tool to most mobile POS systems, with a little more functionality, like ShopKeep. For example, you can use Vend for a small winery or eatery by splitting groups into singles like a case of wine into bottles or even pours.
What Vend Is Missing
Vend breaks from the norm by charging for premium support, which might scare some users away from its excellent mobile POS system. It also charges an onboarding fee, if you need help with setup.
Vend User Reviews
For the most part, Vend user reviews show that people who have signed up for the mobile POS system love how easy it is to use. The loyalty program and gift cards are big hits, and the option to choose their own payment processor is also appreciated. The only negative bits had to do with the high price of Vend and comments about the inventory not being as powerful as users would like.
The Bottom Line
Having a mobile POS system could be what sets your business apart from the others. You can step away from the register and take orders and payments in the aisle, at the table, or on the go at events and pop-up shops. The key is choosing the best mobile POS system for your small business.
We recommend Square POS as the overall best mobile POS as it acts as an all-in-one solution, it has no to low startup costs, and its flat-rate fees are clear, so you'll always know what you're paying. It's also been a pioneer in the mPOS industry, making it the clear leader, and it's built trust among customers. Get started with Square for free.