Cloud point-of-sale (POS) systems allow small businesses to accept in-person payments. Transactions happen in person while the payment processing happens in the cloud. The best cloud-based POS systems will also manage other business operations like inventory management, customer loyalty programs, and employee scheduling. Prices range from $0 upfront to a few hundred dollars per month.
Top 6 Cloud-based POS Systems 2019
| Cloud POS | Best For |
| --- | --- |
| | (Best Overall) individuals and small businesses needing a free & immediate POS |
| | Specialty shops needing detailed inventory management, integrated purchase ordering, and custom reports |
| | Omnichannel sellers needing an ecommerce platform with connected POS for mobile or in-store sales |
| | Restaurants wanting table mapping, integrated online ordering, and kitchen display solutions |
| | Brick and mortar retailers wanting a POS with a built-in loyalty program |
| | Cafes needing ingredient-level inventory tracking, built-in reports, and marketing tools |
How We Evaluated Cloud POS
Cloud-based POS systems have lots of different pricing structures, both for hardware and software, so budget is a big consideration here. Some also have additional fees for installation and setup, payment processing, and ongoing maintenance charges. We also looked at inventory management, customer relationship management (CRM), add-ons and integrations, and analytics reporting.
The criteria we used to evaluate the best cloud POS for small businesses include:
Price: We evaluated cloud POS systems based on monthly software fees, payment processing fees, and any add-on costs.
Ease of use: The best POS systems are intuitive and easy for anyone to use.
Payment processing: We looked at both POS systems with built-in payment processing and those that require a third-party merchant services provider.
Inventory management: We considered what retail and/or restaurant inventory management each POS includes such as low stock alerts, purchase order management, or ingredient-level tracking.
Customer relationship management: Cloud-based POS systems need a customer directory feature, the best ones include additional features like email marketing, loyalty programs, customer feedback, and gift cards.
Employee management: We looked at what employee management features are built-in such as scheduling, time clocks, and user permissions.
Online sales: We looked at cloud POS systems that include built-in options for online stores or integrated solutions.
Integrations: From bookkeeping to marketing, all POS software should offer integrations to help complete your ability to manage all aspects of your small business.
Customer support: We considered the level of customer support satisfaction and availability for each system.
Based on the above, Square is our top cloud POS choice for small business owners. Simple setup, straightforward and reasonable pricing, and additional features make it a well-rounded but also easy-to-use solution. Its credit card processing rates aren't the lowest, but there's no contract and the flat-rate fee structure is transparent.
Square: Best Overall Cloud POS for Small Businesses


Square POS is an all-in-one cloud POS and credit card payment processor. It's the best choice for small businesses because it's easy to set up and use, free to get started, and there are no contracts or monthly fees. If your transactions average $20 or less, Square has some of the lowest payment processing rates.
Square Pricing
Square POS is free to get started: Download the app and get your first magstripe card reader for free. Plus there are no monthly fees or minimums unless you opt for upgraded hardware or business management add-ons. For growing or larger businesses, Square's payment processing is also slightly more expensive than other cloud-based POS systems.
Square Payment Processing
The Square app is free to download, and there's no monthly payment processing fee. Square POS can take offline payments when you have no connection. This is especially helpful if you sell at pop-ups, events, markets, and other temporary retail avenues.
You'll pay fees for each transaction, including:
2.75% per transaction for payments taken on Readers and Stand
2.6% + 10 cents per transaction for Terminal and Register
3.5% + 15 cents per transaction for keyed-in payments
Square Hardware
You can download Square POS app on any iPad, iPhone, or Android device. Square Dashboard can be accessed from any browser to manage your account and view reports. Square also has a whole line of cloud POS hardware options to choose from. Installment payments are available for all hardware purchases between $49 to $10,000.
Optional Square hardware costs include:
Square Magstripe Reader: First magstripe is free; each additional one is $10
Chip Square Reader: $49 (payment installation plans are available at $17 per month for three months)
Square Stand: $199
Square Terminal: $399 or $37 per month for 12 months
Square Register: $799 or $39 per month for 24 months
Square Features
Square POS shines in its simplicity. The unassuming, user-friendly interface and no startup costs make it an easy way to get started with your first cloud POS. It allows small businesses to process transactions in-person, online, and via invoices. It also sets you up with both a POS and a credit card payment processor, so you're all set up in a single shot.
Inventory Management
Square POS includes standard inventory management features such as the ability to view, manage, categorize, and track items across all locations in real time. Square also has daily stock alert emails, including low-stock alerts to avoid stockouts. Businesses can add inventory items one at a time or in bulk with CSV imports and exports.
With Square for Retail, you get more robust inventory management options. Try for free for 30 days, with fees starting at $60 per month plus 2.5% + 10 cents per transaction. Square for Retail allows small businesses to:
Create and print barcode labels for new items.
Manage vendor relationships, including contact information and creating/sending purchase orders (POs).
Inventory metrics and key performance indicators (KPIs) like cost of goods sold (COGS) and projected profit.
Overall, Square POS has inventory management capabilities that cover more than the basics. However, it's not as advanced as Lightspeed Retail, which we recommend for brick and mortar retailers.
Customer Relationship Management
Out of the box, Square POS has the ability to create basic customer profiles with purchase history. There's also a customer feedback tool on digital receipts for collecting real-time feedback.
If you're looking for a loyalty program, Square Loyalty is an add-on for $45 per month. With it, you can create and manage a customer loyalty program within the Square ecosystem—no additional hardware or software required. Features include customer profiles, rewards and points customizations, and comparative average spend data.
For $15 per month, you can add Square Marketing, which has email campaigns, social media, discounts, and promos. Square Marketing also includes tools to segment customers for targeted promotions.
Square Online Store
Square POS has lots of support for businesses that want to sell online. Integrate it with other ecommerce platforms, including Vend, WooCommerce, and Wix. Or launch an entire ecommerce site for free with Square Online Store, including everything from taxes, shipping, and fulfillment (you'll pay 2.9% + 30 cents per online transaction). Either way, Square POS will sync online and in-person sales data to a centralized location.
Square Add-ons
Square has its own add-ons as well as a host of third-party integrations that you can use to make your POS system even more powerful.
Square Restaurant: Integrate online ordering, manage table maps, see where your revenue hotspots are, and fire orders with an easy drag-and-drop interface. Square Restaurant costs $60 per month.
Square Payroll: Manage salaried and hourly employees and contractors, health and benefits, hours, timecards, tips, and automated tax filings. Square Payroll costs $29 per month plus $5 for each person paid.
Square Appointments: Allow customers to book with you online and require upfront payment. Set up automated text and email reminders to avoid no-shows. Square Appointments is free for individuals, $50 per month for 2-5 users, and $90 per month for 6-10 users, plus transaction fees.
There are also all kinds of third-party apps you can add to your Square POS. These range in everything from accounting to healthcare management, and form builders to insurance.
Square Reporting
Square POS analytics reporting will show you total overall sales and sales trends, as well as when your business is busiest. You can also see how much customers spend, how often they return merchandise, and which products they buy the most frequently. Get breakdowns for new vs returning customers, plus real-time insights if you want to check in when running your business virtually.
What Square is Missing
Square POS is a great starter kit, but it's not as flexible for small businesses experiencing growth or expansion. The payment processing fees mostly stay the same, regardless of sales volume, making it a steep price for high-value transactions or more than $30,000 per month in sales. If that's the case for you, you could check out a cloud POS like Vend that uses third-party payment processing.
Square POS also lacks in out-of-the-box features. You have to pay for most added functionality if you want robust inventory management and CRM features like Lightspeed Retail offers.
Square Reviews
Small businesses are generally happy with Square POS. User reviews for Square POS state that it's a low-commitment and easy way to get started with in-person transactions. They also like straightforward pricing and no monthly fees. On the flip side, users report difficulty getting in touch with customer support when issues arise as well as a want for more advanced features in the free offering.
Get Started With Square
It's free to get started with Square POS. Download the app and get set up with a basic credit card reader for free so you can start accepting in-person payments fast. It's a great option for small businesses that want to keep startup costs low and still have a system robust enough to manage their business. Visit Square to create a free account.
Lightspeed Retail: Best Cloud POS for Specialty Shops


Lightspeed Retail is a cloud POS for mid-sized and large scale retailers. It can handle a large volume of inventory, multiple retail locations, and robust custom reporting. Inventory management features are advanced, including integrated purchase order management, product variants, and product bundling. Lightspeed Retail is one of the more expensive options on this list.
Lightspeed Retail Pricing
You can try Lightspeed Retail free for 14 days. After that, plans start at $99 per month and include one register. Add-ons also come with different extra fees. Lightspeed also offers custom packages and pricing, including for hardware packages. You'll have to contact them directly to find out what that looks like.
Lightspeed Payment Processing
Lightspeed Payments, the cloud POS system's built-in payment processor, can process credit card transactions at a rate of 2.6% + 10 cents per transaction. Transactions that are manually keyed in are 2.6% + 30 cents each. These are similar to Square POS and Shopify POS payment processing fees, though each of those don't have a $99 monthly fee as well.
Lightspeed Features
Lightspeed's bread and butter is in the inventory management and analytics reporting features. If you want something more all-encompassing, Lightspeed offers both add-ons and third-party integrations to choose from.
Lightspeed Inventory Management
Lightspeed has standard inventory management features like Square, including the ability to add items individually or in bulk, track stock levels across multiple locations, and set low stock alerts. However, Lightspeed also has advanced features like integrated product catalogs and purchase orders, multiple item variants, aging product reports, word orders, layaways, and detailed product tagging and organization.
Lightspeed Loyalty & CRM
The CRM features for Lightspeed Retail are relatively straightforward and similar to those of Square POS: create customer profiles to learn about their purchase history and make personalized product recommendations. You can also administer and accept gift cards.
Lightspeed Loyalty adds to these features, making it comparable to the loyalty program features offering by Vend Pro. Lightspeed Loyalty lets businesses create a rewards program, build SMS and email marketing campaigns, send coupons and special offers, automatically segment customers for targeted messaging, create customer credit accounts, and detailed customer analytics.
Lightspeed Ecommerce
Lightspeed eCom will centralize inventory management and reporting across all your commerce channels. With it, you can create a custom website with Lightspeed's templates. From there you can sell not only locally but to an international customer base. There are also features that allow you to sell your products on social media channels like Facebook and Instagram. Lightspeed's ecommerce capabilities are comparable to Square POS, whereas an option like Shopify has more advanced features.
Lightspeed Add-ons
Lightspeed has its own set of add-ons for Loyalty and ecommerce as mentioned above. Lightspeed also has add-ons for accounting and analytics. You can try any of these for free for 14 days, and after that they have varying prices. Contact them directly to get a quote, as most rates aren't listed on its site. In addition, the cloud POS works with more than 80 third-party integrations, spanning areas like accounting, chatbots, payroll, and subscriptions.
Lightspeed Reporting and Analytics
You can access your cloud POS data from any connected device to get a real-time look at what's going on in your business. Find out how often customers visit your store, which items experience the most stockouts, and which hours your employees are working. Export your data into reports to get a better picture.
For more robust analytics options, use an accounting integration or purchase the Lightspeed Analytics add-on. The latter will add aging stock insights, customer loyalty metrics, and staff KPIs.
What Lightspeed is Missing
Overall, Lightspeed is a very robust cloud POS. As such, it can be pricey. With basic plans starting at $99 per month, you'll need to spend more if you want advanced features. Also, pricing transparency is lacking on their website. For most products and services, you need to contact them for a custom quote. Lightspeed also requires customers to sign a contract, so you'll be stuck with it until your contract term ends.
Lightspeed Retail Reviews
Lightspeed Retail user reviews are mostly positive. Small businesses love that it's simple to use while still delivering advanced inventory management and reporting features. It also makes the checkout process quick and painless. On the flip side, frustrations come from lack of information about pricing and extra costs for important add-on features.
Get Started With Lightspeed
Mid- to large-sized retailers with multiple store locations (or plans to open another store) benefit from Lightspeed Retail's ability to centralize a massive amount of data and make it digestible for the people looking at it. Visit Lightspeed to get started with a 14-day free trial.
Shopify: Best Cloud POS for Multichannel Sellers


Shopify is an ecommerce platform first, cloud POS second. Integrating online channels with in-person sales channels is where it shines. The cloud POS also comes with standard features like inventory management, CRM, and payment processing. It's ideal for both online merchants who want to break into physical retail with a permanent brick-and-mortar or temporary activations.
Shopify Pricing
Shopify has four main plans: Shopify Lite, Basic Shopify, Shopify, and Advanced Shopify. Its respective monthly fees are $9, $29, $79, and $299. There are options for almost any budget, and the more you have, the more features you get. It's also important to note that if you choose to use a third-party payment processor, Shopify will apply an additional fee.
Shopify Pricing and Features
| | Shopify Lite | Basic Shopify | Shopify | Advanced Shopify |
| --- | --- | --- | --- | --- |
| Monthly fee | $9 | $29 | $79 | $299 |
| Staff accounts | 1 | 2 | 5 | 15 |
| POS app | ✔ | ✔ | ✔ | ✔ |
| Social media sales | ✔ | ✔ | ✔ | ✔ |
| Branded online store | N/A | ✔ | ✔ | ✔ |
| Professional reports | N/A | N/A | ✔ | ✔ |
| Advanced report builder | N/A | N/A | N/A | ✔ |
| 24/7 live support | ✔ | ✔ | ✔ | ✔ |
Shopify Payment Processing
Payment processing fees are dependent upon the plan you subscribe to. Here's how it breaks down:
Shopify Lite

In-person transactions: 2.7%
Online transactions: 2.9% + 30 cents
Additional fee for third-party processor: 2%

Basic Shopify

In-person transactions: 2.7%
Online transactions: 2.9% + 30 cents
Additional fee for third-party processor: 2%

Shopify

In-person transactions: 2.5%
Online transactions: 2.6% + 30 cents
Additional fee for third-party processor: 1%

Advanced Shopify

In-person transactions: 2.4%
Online transactions: 2.4% + 30 cents
Additional fee for third-party processor: 5 cents
Shopify Hardware
Shopify has a few hardware options to choose from depending on the budget you're working with. Standalone card readers range from $29 to $49 each and an iPad stand is $149, while the Shopify Retail Kit is $229 and comes with a card reader, iPad stand, and cable.
Shopify Features
Shopify POS is a great cloud-based option for businesses of all sizes. Shopify sets itself apart when it comes to its ecommerce features: seamless integration with your online store and POS system. It's also set up scale with businesses anticipating future growth, and Shopify Plus is available for large and enterprise-level retailers who need advanced capabilities.
Shopify Inventory Management
Shopify is ecommerce-centric, so inventory management is focused on keeping operations smooth and data centralized. When the last product of a specific SKU is sold in-store, Shopify will automatically disable the ability to purchase that product on your site. Depending on your plan, Shopify will also track stock levels across multiple store locations.
Most of the inventory management features are focused on product management. Lightspeed Retail's inventory management features are more advanced, but Shopify still provides a lot of control.
Shopify Customer Relationship Management
Create basic customer profiles with purchase history, contact information, and shopping preferences. Set up automated emails to send order updates, digital receipts, and post-purchase promotions. You can also sell gift cards, either digitally or printed on receipt paper. Shopify's CRM features aren't robust, but you can search third-party integrations for a substitute.
Shopify Online Store
Here's where Shopify distinguishes itself from the other cloud-based POS systems on this list. Shopify offers a comprehensive ecommerce platform for merchants, allowing you to build and customize your site with templates or custom coding. Everything is synced in real time to ensure operational efficiency too. For small businesses just starting out, Shopify's Ecommerce University is a great resource.
Shopify Multichannel Sales
With Shopify, you can link your online store to additional commerce channels like Facebook, Instagram, or Amazon. And with more than 40 apps that work specifically with the Shopify POS, not to mention more than 3,000 apps that will work with the ecommerce platform, you can customize it to do pretty much anything. Some apps are free, while others come with download and/or ongoing fees, which can add up if you're not careful.
Shopify Reporting
In the Shopify POS dashboard, check sales, orders, traffic, returns, and more. See which products are most popular and which customers spend the most, as well as new vs returning customers. For advanced reporting, like Lightspeed Analytics, you'll need to be on the Shopify plan. Upgrade to Advanced Shopify for custom reporting that rivals ShopKeep.
What Shopify is Missing
Shopify is all about the third-party integrations, which means that it's hard to make sure they all work as they should and it's easy for costs to add up. Not to mention, Shopify POS isn't the most affordable option on this list. It also lacks in analytics reporting such as costing tools and comprehensive CRM features.
Shopify Reviews
Shopify user reviews talk about the great ecommerce components and how seamlessly the POS integrates with your online store. Other well-liked features of Shopify POS include integration options and how fast the software is.
Get Started With Shopify
If ecommerce is a critical part of your multichannel approach to retail, Shopify POS is a great option to check out, both for permanent and temporary retail. There's a Shopify plan for every budget. Try Shopify's 14-day free trial.
Toast: Best Cloud POS System for Restaurants


Tailored for food-based businesses, Toast POS has standard inventory management, payment processing, and reporting features. It also adds restaurant-specific features like menu management, table mapping, online ordering and delivery, tableside ordering, and kitchen display integration. Toast POS helps businesses control both back-end and front-of-house operations. Plans start at $79 per month, with flat payment processing rates.
Toast Pricing
Toast POS hardware comes with a steep one-time installation fee that starts at $499. This amount increases as you add hardware and complexity. You can elect to do the installation remotely or in-person. Monthly rates for terminals also start at $79/terminal. If you want more specific pricing, you'll have to contact Toast directly to request a quote.
Payment processing fees are a fixed flat rate. This is typically ideal for businesses that have a high average order value (AOV), but it's hard to assess as the rates aren't disclosed on their website.
Toast Features
Toast POS is like many cloud-based POS systems with standard features out of the box like inventory management, reporting, payment processing, and basic customer profiles. Add-on features include gift cards, customer loyalty programs, and payroll. Best of all, you can use Toast even when you're offline, similar to Square POS. Toast has built out a selection of restaurant-specific features, too.
Toast Menu and Inventory Management
Inventory tracking in food-based businesses is different from for the traditional retailer selling products. Toast POS tracks inventory down to the ingredient, so you can keep tabs on the limes you use for both cocktails and salsa, for example—this is similar to ShopKeep. However, with Toast, you also get menu management. Create menu categories and subcategories, adjust pricing with food and recipe costing tools, allow customizations to orders, and view item countdowns to avoid stockouts.
Toast Front of House Management Features
As far as the front-of-house management goes, Toast POS offers features that most other cloud POS systems don't, including tableside orders and payments, table mapping, order ready notifications, and split checks. Toast also has tools to collect customer feedback in real time at checkout.
Toast Customer Relationship Management
Toast POS has basic CRM features compared to the rest on this list. You can use it to create basic customer profiles, send digital receipts, and collect and respond to feedback.
For an extra monthly fee, you can add Toast Loyalty. This comes with a rewards program that customers can opt into on the checkout screen. Set up milestone or points-based rewards, link your customers' credit cards to automatically accrue points, and get analytics reports on who your most loyal customers are.
Toast Add-ons
In addition to loyalty, Toast also has a payroll add-on which allows small businesses to manage new hires, time sheets, and payroll. The online ordering and delivery add-on eliminates third-party fees and drivers. Loyalty program options are customizable in terms of how customers earn and redeem rewards. There are also 18 third-party integrations to choose from, including OpenTable, 7shifts, and Grubhub.
Each add-on has its own price flat monthly fee. Rates aren't available on the Toast website, so you need to contact them for a custom quote.
Toast Reporting
Though Lightspeed Retail has the best analytics reporting capabilities, Toast POS is the only one with restaurant-specific reports that focus on ingredients, tips, and table turn time. Find out how many patrons each employee served in any given shift, compare locations, and see which days of the week are busiest. Toast POS will also send an email at the end of each night.
What Toast is Missing
Unlike most other cloud POS systems, Toast only works on Android devices. iOS users will have to look for different options or purchase new Android hardware. It's also focused on food-based businesses, so it's not the best option for "traditional" retailers interested in things like product bundling. Pricing information is scant on their website, so you'll need to contact them to get specific numbers.
Toast Reviews
Toast user reviews are mostly positive as customers like the easy-to-use interface and how fast the system works. They also love the restaurant-specific features that most other cloud POS systems lack. Their customer support team has also earned high marks for their responsiveness and willingness to help. Complaints are mostly about the loyalty features and price point, especially after you factor in add-ons.
Get Started With Toast
If you're a food-based business, Toast POS is a viable option. It's been designed specifically with your business in mind, unlike many other cloud POS systems made for traditional retail. While Toast doesn't offer free trials, you can sign up for a demo and custom quote on their website. Visit Toast to get started
Vend: Best Cloud POS With Built-in Loyalty Program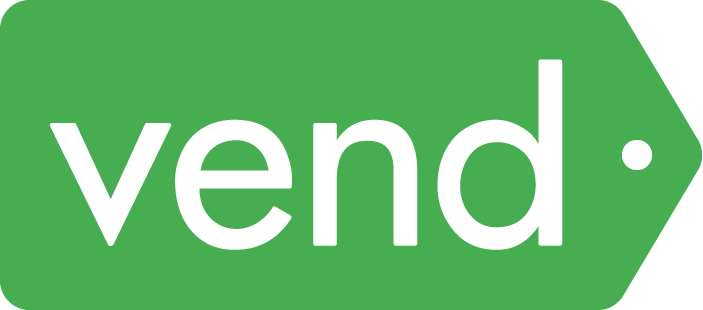 Vend POS is an iPad, Mac, or PC compatible option with a full suite of inventory and reporting features and accounting and ecommerce add-ons. CRM capabilities are where Vend shines with a robust customer loyalty program. It's one of the pricier options on this list, with plans starting at $99 per month.
Vend Pricing
Vend's pricing structure is on the higher end and similar to Lightspeed Retail, starting at $99 per month if you pay the whole year upfront. This comes with one register and a maximum of $20,000 in monthly turnover. If you want to take advantage of Vend's loyalty program capabilities, you'll want to upgrade to Vend Pro at $129 per month. You can get started with Vend with a 14-day free trial.
Vend Pricing and Features
| | Vend Lite | Vend Pro |
| --- | --- | --- |
| Monthly Fee* | $99 | $129 |
| Outlets | 1 | Up to 6 |
| Registers | 1 | 1 |
| Additional Registers* | $49 | $49 |
| Reporting | Basic | Advanced |
| Inventory Management | ✔ | ✔ |
| Unlimited Products | ✔ | ✔ |
| Loyalty & Gift Cards | N/A | ✔ |
| Ecommerce | N/A | ✔ |
| 24/7 Phone & Chat Support | ✔ | ✔ |
*Prices reflect annual payment. Month-to-month rates are $119 for Lite, $159 for Pro, and $59 per additional register.
Vend Payment Processing
Vend doesn't have its own payment processor. Instead, it uses third-party integrations to process both in-person and online credit card transactions. Rates vary depending on your payment processor.
Vend Hardware
Vend works on iPads, Macs, and PCs. Businesses purchase hardware separately or through Vend. Through Vend, retailers can purchase hardware bundles with printers, registers, cash drawers, and scanners. Computers and iPads are also available.
Vend Features
Vend POS comes with standard features like analytics reporting, inventory management, and customer profiles. Upgrade to Vend Pro for access to comprehensive CRM features, including a built-in loyalty program, gift cards, and customer grouping. These features are included in your monthly rate, so no additional fees needed, unlike Lightspeed Loyalty.
Vend Inventory Management
Vend's inventory capabilities are slightly more advanced than the average cloud POS. Similar to ShopKeep, you can bulk upload/export, add variants, bundle products, and split groups. You can even manage your wholesale stock as well as use groups and tags to organize products and centralize everything into a product catalog "database" for your team. These detailed features make it a viable option for food-based businesses, but you won't get the level of detail like the ingredient tracking in Toast POS.
Vend Loyalty & Customer Relationship Management
Vend Lite comes with basic CRM features like customer profiles that track purchase history and contact information. Upgrade to Vend Pro, and get VIP customer groups, similar to Lightspeed Retail. Vend Pro also comes with gift card and store credit functions as well as a flexible loyalty program feature with customizable rewards and points systems.
Vend doesn't have email marketing options, which is one place where Shopify POS shines. Instead, you'll have to export your customer email list and import it into your email service provider (ESP).
Vend Ecommerce
Vend doesn't have any built-in ecommerce capability, so you won't be able to launch an online store with it. Instead, it'll work with other ecommerce platforms, including Shopify, BigCommerce, Magento, and WooCommerce. Its Shopify integration is the most comprehensive and seamless, and it's also the one Vend recommends small businesses use.
Vend Add-ons
Vend doesn't have any native add-ons, though there are 15 integrations. There are integrations across accounting, ecommerce, staff management, and wholesale management.
Vend Reporting
Both Vend Lite and Vend Pro have custom analytics reporting with the ability to filter data, much like Lightspeed Retail. Pro comes with advanced reporting functionality, including discounts, employee insights, seasonal trends, and gift card analytics.
What Vend is Missing
Vend certainly has tons of loyalty and CRM options, but it lacks in the ecommerce department. With no native functionality and only third-party integrations, this gives small businesses the flexibility to use their platform of choice but also makes it more difficult to add ecommerce as a sales channel to an already-established brick-and-mortar business. To take advantage of Vend's best features, you need the Pro plan, which is on the higher end in terms of pricing, similar to Lightspeed Retail.
Vend Reviews
Overall, Vend user reviews rave about the loyalty program and gift card options that come with Vend Pro. It's also intuitive and easy to use, and customer support is responsive. The cloud POS is a bit pricey and lacks in ecommerce capability as well as some inventory management features.
Get Started With Vend
Vend Pro is the only option on this list that has comprehensive CRM, loyalty program, and gift card features at no additional cost. Vend is a cloud POS targeted to brick-and-mortar businesses with a focus on in-person sales. Visit Vend for a 14-day free trial.
ShopKeep: Best Cloud POS for Cafes

ShopKeep's cloud-based POS is made for iPads and also has a companion app for both iOS and Android smartphones. Made for small to mid-sized retailers, ShopKeep focuses mostly on inventory management customizations, helpful for boutiques and specialty shops. Other features include automated accounting, reporting, CRM, and staff management.
ShopKeep Pricing
You'll find less pricing information than Lightspeed Retail and Toast POS, as ShopKeep's website doesn't list any rates. Contact them directly for a custom quote on hardware and software. ShopKeep cloud POS typically starts at $69 per month. There's also a limited free version of ShopKeep's POS software.
ShopKeep Pricing and Features
| | Basic | Essential | Advanced |
| --- | --- | --- | --- |
| Estimated monthly fee | $69* | $99* | $199* |
| Unlimited transactions | ✔ | ✔ | ✔ |
| Unlimited inventory items | ✔ | ✔ | ✔ |
| Reporting | Basic | Advanced | Advanced |
| Pocket reporting app | N/A | ✔ | ✔ |
| Advanced marketing features | N/A | N/A | ✔ |
| Customer loyalty program | N/A | N/A | ✔ |
*Estimated monthly fees, contact ShopKeep for direct quotes
ShopKeep Payment Processing
ShopKeep has built-in payment processing capabilities. These fees are also not disclosed on its website, though it does use interchange-plus rates. You can also use a third-party payment processor for an additional fee.
ShopKeep Features
ShopKeep has features tailored to both traditional retailers and food-based businesses, including inventory, analytics reporting, customer profiles, tableside ordering, and staff management. Most features are included at no additional cost, unlike Square POS and Lightspeed Retail.
ShopKeep Inventory Management
ShopKeep's inventory management features are comparable to Lightspeed Retail and Vend POS. Features include bulk upload, variants, and insights like inventory value, sales trends, and revenue-driving products. Create sales projections with the weighted cost feature and delegate receiving to an employee.
ShopKeep Customer Relationship Management
ShopKeep doesn't have built-in email functionality, but it seamlessly integrates with Mailchimp so you can run your email campaigns there. ShopKeep Loyalty is available to Advanced customers. With it, you can build a straightforward customer loyalty program with customized points and rewards system to help you identify your top customers.
ShopKeep Online Store
ShopKeep's ecommerce functionality is closely integrated with BigCommerce. There's also ShopKeep Spotlight, a feature powered by Yext which will sync and publish consistent information about your brand and products throughout the web, including Google, Instagram, and Facebook.
ShopKeep Add-ons
Aside from ShopKeep Spotlight and Loyalty, BigCommerce and QuickBooks are the two big integrations that ShopKeep hangs its hat on. With these integrations, you can connect the cloud POS to your BigCommerce online store as well as manage your accounting through QuickBooks. Overall, ShopKeep's integration options are more limited than others on this list, especially Shopify POS.
ShopKeep Reporting
View sales by the hour, day, or month, as well as which customers are spending the most money. ShopKeep also has lots of reporting options for staff management. Find out who's responsible for the most sales, how many hours each employee has worked, and a cash flow summary of what happened during each shift. The BackOffice dashboard will reveal both high level views and nitty gritty details.
What ShopKeep is Missing
The biggest downside from the get-go is the lack of transparent pricing—or any pricing information at all. This makes it hard for small businesses to compare options in the early research phase. Plus, you have to pay extra for each additional register. There's also an opportunity to build out the restaurant-specific features more. The stripped-down free version is useful, but Square POS has a free option with more features.
ShopKeep Reviews
ShopKeep user reviews rank a bit lower than other cloud POS systems. Despite a lack of pricing transparency on the website, reviewers say ShopKeep is reasonably priced. Its intuitive interface also makes it easy to use. Users also like how granular reporting can get, however, they feel some inventory management features are lacking. There have also been some reports on issues with the hardware not working.
Get Started With ShopKeep
ShopKeep is an affordable cloud POS option with inventory and staff management features, along with analytics reporting for the big picture and granular data around your business. Visit ShopKeep for a free quote, and to test out the free version.
Bottom Line
The best cloud POS systems are business management tools with inventory management, CRM, and robust analytics reporting to give you a complete picture of your small business. To be the best, they also need to be easy to set up and use.
Square POS is not only easy to get started, but it's also free. It's simple to get started with, and you can purchase add-ons as you grow and need more CRM, payroll, and other advanced features. Even after a suite of add-ons, Square offers a cloud-based POS system at an attractive price point. Visit Square to get a free account today.