There were 268.8 million passenger cars, motorcycles, trucks, buses, and other vehicles registered in the United States by the end of 2016, making the U.S. the second largest automotive market in the world. Even with large companies as competitors, small businesses in the automotive industry can still thrive with the right strategy. In this article, we've gathered ideas from experts on how to effectively market small automotive companies, both sales and services, for any type of budget.
Here are the top 29 automotive marketing ideas from the pros.
---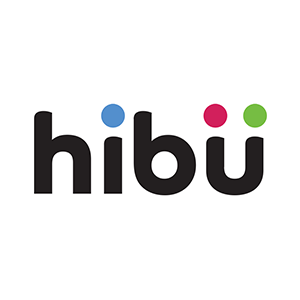 Social media is often the first place people begin hunting for an auto dealer or mechanic. People are often distrusting of the auto industry, so they want to see how other customers have felt about their experiences. Maintaining a positive, interactive profile on sites like Facebook can do wonders for your reputation in the community.
Not sure how to best manage a Facebook page for your business? Hibu offers social campaign creation, management, and monitoring, and they'll even run social advertising campaigns for you. As a full-service digital solutions provider, they also offer website design, search engine marketing and optimization, display advertising, digital listings management, and other services that will boost your online presence. Reach out to a representative today.
---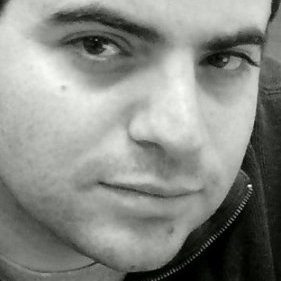 2. Sign Up as an Advertiser on Waze
Daniel Rosenfeld, CMO, HearMeOut
Another interesting tactic for small automobile businesses to use for marketing is a geo-based ad campaign. For example, Waze has advertisements when you stop at a traffic light so having your ad show up at a specific location, such as the light before the business, is a great way to provide an in-the-moment ad. It could read something like, "Ford X now on sale, Why not trade your old car for a new Ford today?" and the potential customer sees it as they approach. Because Waze is geo-focused, it can teach people about businesses while they are driving and in the moment. A real-time action like a notification that there's a sale going on at the business offers users a better experience because it's personal to them. The user sees the ad, and they are right there to grab the opportunity. All business owners have to do is sign up as an advertiser on the Waze site and open an account to advertise.
---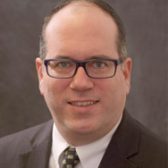 3. Give Out Pre-loaded Gift Cards for Service Discounts
Robert Campbell, Analyst, WithumSmith+Brown, PC
There are a few direct marketing companies out there that will mail plastic gift cards that look and work exactly like what a customer would purchase. This is essentially a new twist on a $25 off coupon. Of course, those without a minimum purchase amount have the best response rates, which makes it much more like a genuine gift card. The mail piece copy should highlight the value, such as: "Use this gift card for an oil change and pay only $14 instead of the regular price of $39."
---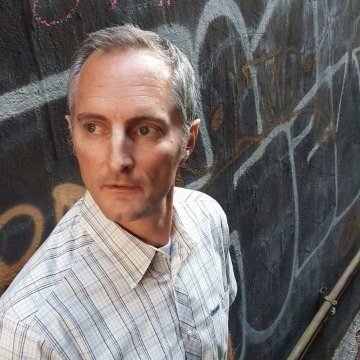 4. Post 'How-to' Videos to YouTube to Establish Your Authority
Kent Lewis, President and Founder, Anvil Media, Inc.
Specifically, develop videos for all four stages of the buying cycle: awareness, interest, intent and purchase. For example, create "how-to" videos to educate car buyers as part of the awareness stage. As interest, develop content that shows why your dealership is different and better than competitors. While for intent, talk through specific brands, makes and models to help buyers decide. Lastly, for (post) purchase, create videos to welcome your new customers to the dealership, so they know how service and parts work as well as an introduction to owning their new vehicle (ideally by model). Since YouTube is the world's second-largest search engine by volume and video content ranks well on Google, there is no time to waste.
---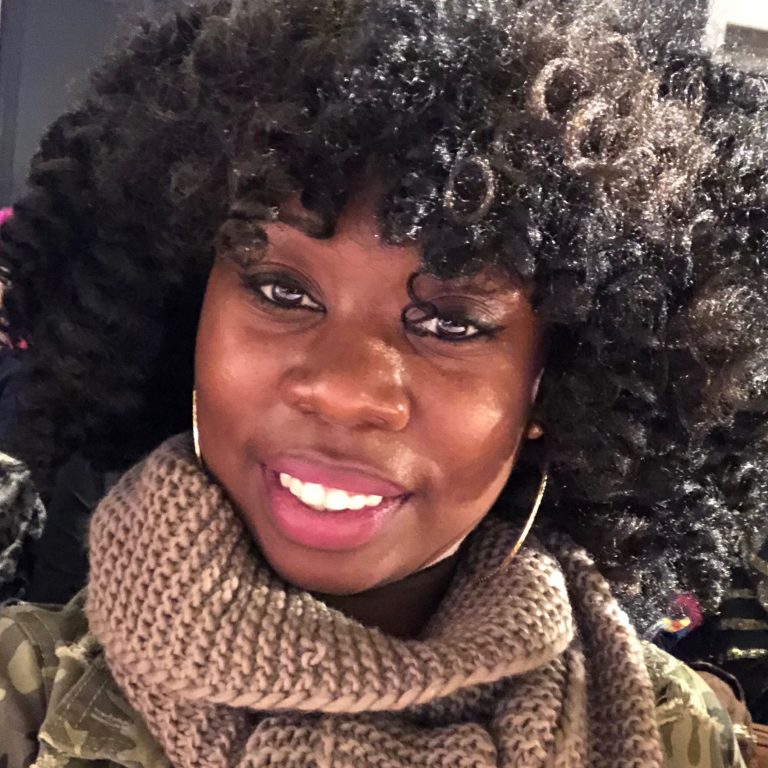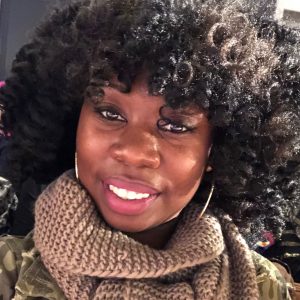 One way to make your business stand out is by paying for your website to appear at the top of search engine results for keywords relevant to your business. Businesses typically use Google for this form of advertising since it's the most popular search engine, however, you can snag the same search terms on Bing for about ⅔ the price with Microsoft Advertising. You'll capture traffic that not only searches on Bing, but other sites powered by Bing like Yahoo, NBC, and AOL. When you sign up and spend your first $25 on Microsoft Ads, you get $100 in FREE ad credits. Click here to get started.
---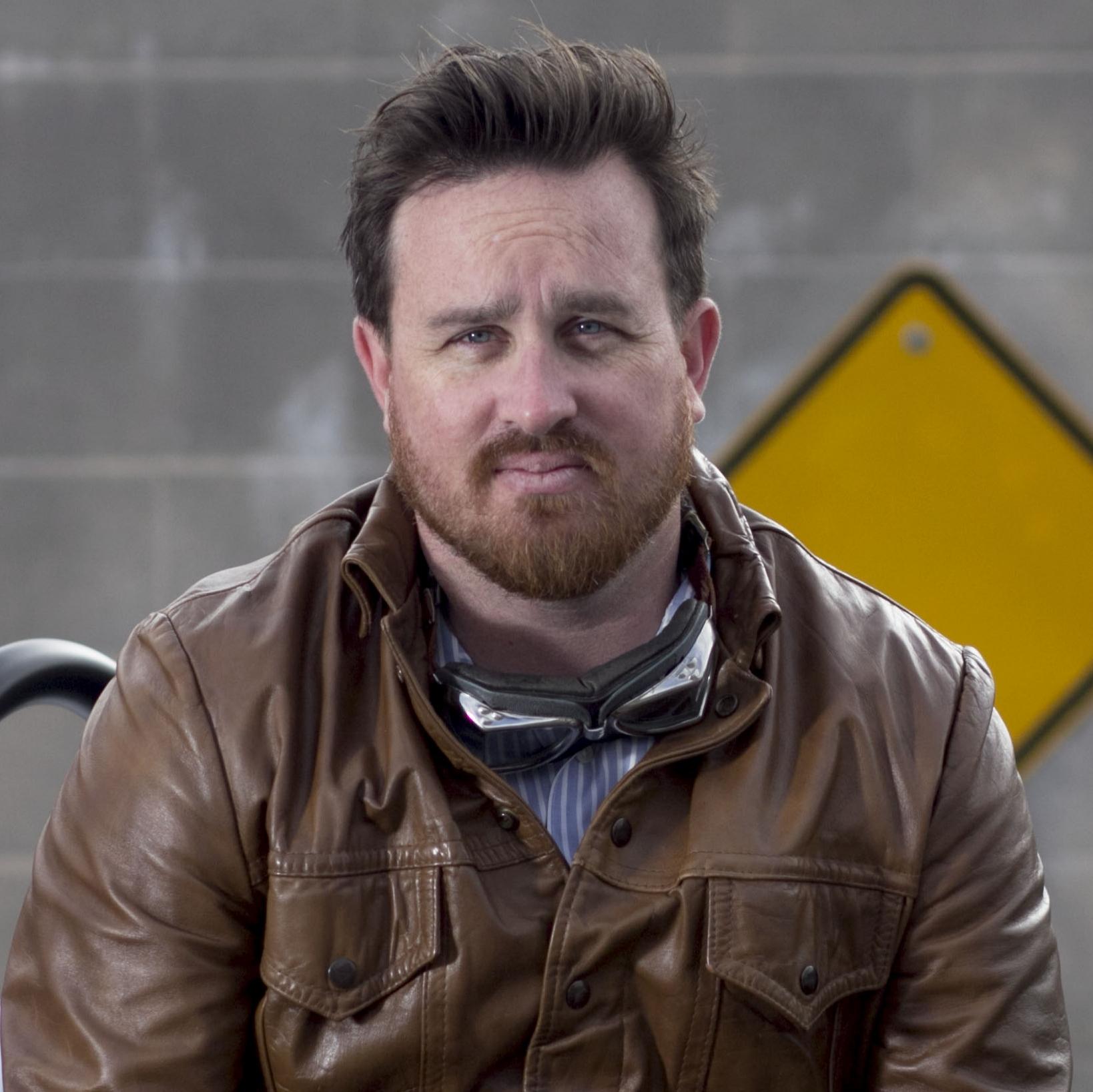 6. Become a Hub for the Automotive Community
Mike Satterfield, Founder, Satterfield Group
No matter if your company is a parts retailer, dealership or repair shop, you need to be involved in the local automotive community. Hosting car club meets or a monthly "Cars & Coffee"-type event is a great way to get key automotive influencers in the community to come build a relationship with your brand. The people who come to these kinds of events are not only your customers but they are also the trusted "car guy" (or "car girl") who all their friends turn to for recommendations on everything from tires to what car dealership to buy from. Plus, through social media, you can increase the reach of the event with photo contests and hashtags.
---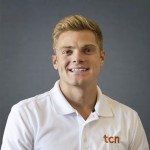 7. Use Cloud-based Communication Tools for Outbound Marketing Calls
Mckay Bird, CMO, TCN, Inc.
To run a marketing campaign for about 400 individuals, an auto dealer would spend close to $200 via USPS mailing ($0.44/mailer), and approximately $150 for manual dialing ($10/hour for staff). However, conducting similar outreach via cloud-based communications tools would be significantly cheaper and would lower the cost of outreach by 75 to 90 percent. Having the most up-to-date and adaptive automotive contact center software for auto industry marketers like TCN's marketing tools can help auto dealers and repair shops promote and grow their business by delivering time-efficient and cost-saving automated outreach. Contact center marketing tools also help dealers will save time, resources and money with faster and more direct ways to communicate with their customers.
For example, some of TCN's marketing tools include an "Agent SMS," designed for auto dealerships and repair shops to alert individuals of promotions, recalls or oil changes instantly via text messages and an interactive voice messaging service that allows dealers to make automated calls with interactive customer response features.
---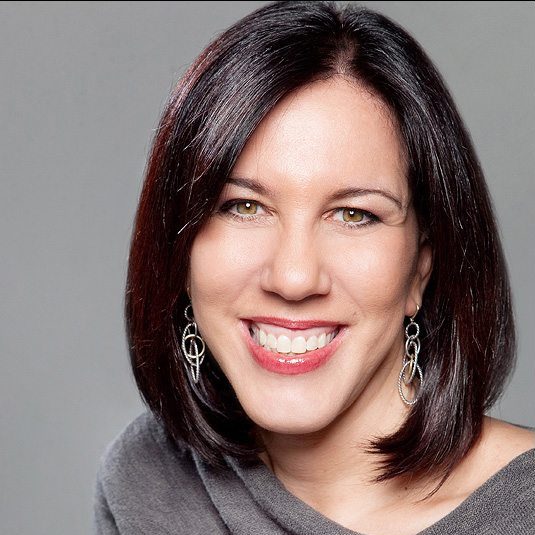 8. Send Out Postcards in Anticipation of Seasonal Changes
Joy Gendusa, Founder & CEO, PostcardMania
Mail postcards to your prospects before a major weather change so that when someone's A/C breaks down or radiators need fixing, car owners will think of you rather than your competitors. You can mail to these prospects by targeting a radius surrounding your auto shop, and you can target prospects who are demographically very similar to your current, ideal customers. Marketing your shop with postcards works. A client of mine who owns a service shop generated 80 new customers and $28,000 in revenue after one campaign.
---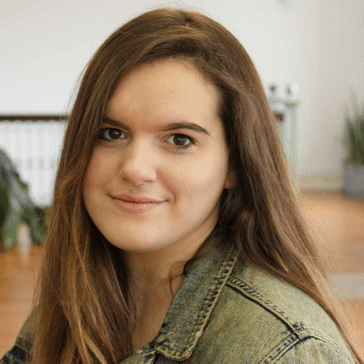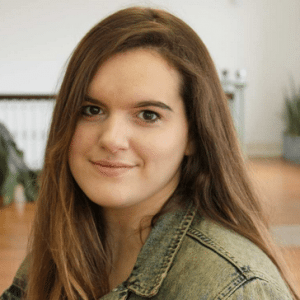 9. Celebrate Your Dealership's Anniversary
Sophia Borghese, Car Consultant, Superior Honda
When dealerships are open for several years as a strong business, they deserve to have their own birthday party. So, when celebrating, the 45th anniversary of the business, for example, be sure to make all marketing revolve around that. Even if the dealership or repair center doesn't plan on having a sale or promotion, letting people know that they've been around for such a long time is a good way to connect with people. To celebrate another year with marketing, make a cool video that revolves around that number, have an event or share something unique on social media. People always love to look at the evolution of cars, even if it doesn't mean getting a discount on a car. Ask the dealership how old it is, and even if it's been in business for only five years, that's still a reason to celebrate.
---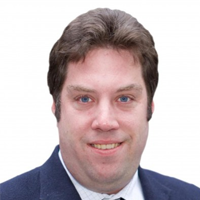 All the marketing in the world won't do much good if a customer gets sent to voicemail when they decide to call you. Nearly half of calls to small businesses go unanswered, leading to thousands of dollars in missed sales. Read this short ebook from CallJoy and you'll learn how to never miss a call again, how to analyze calls to make better business decisions, and deliver a best-in-class phone experience for your customers.
---

11. Focus on the Customer Experience to Drive Loyalty
Mark Nicholson, Marketing Director, Absolute Results
The automotive industry is due for a change when it comes to marketing, with more focus required on customer experience. This would be a transformation within the industry yet essential. Car dealers can be hard-pressed to compete on price but a strong customer experience can differentiate a business, drive referrals and create word of mouth, along with improving retention of customers. The automotive industry has its challenges, and there's no shortage of dealers borrowing ideas from others. In the end, this can erode effectiveness and make most of the dealerships look the same to the consumer. It's the customer experience that's the new battlefield. While some might attempt to emulate what they observe, exemplary customer experience isn't easy to mimic.
---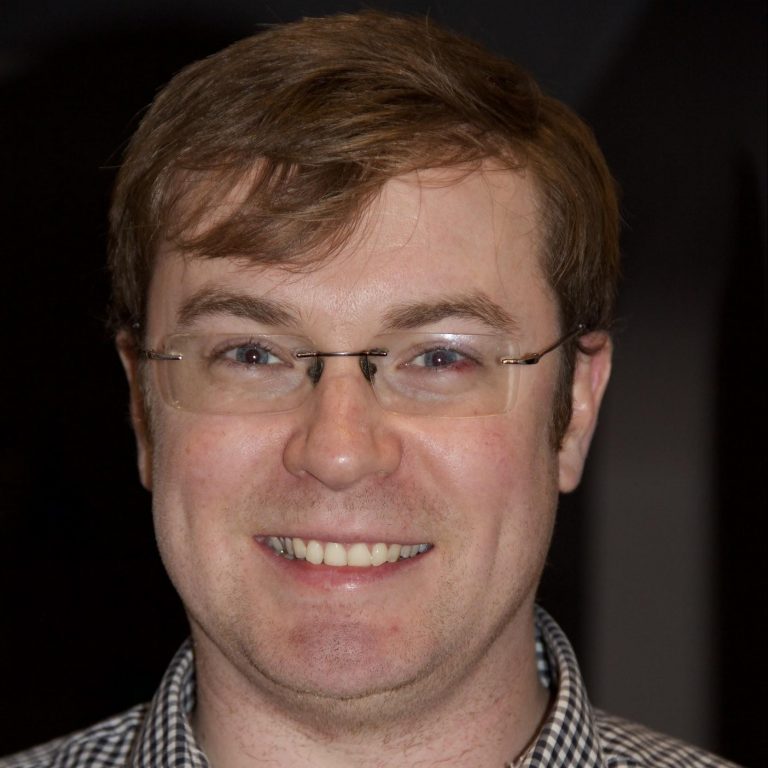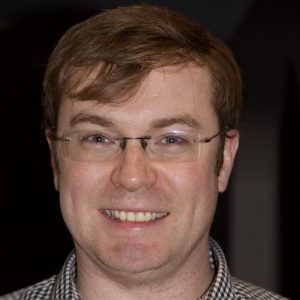 12. Participate in Old-fashioned Networking
Jim Milan, SEO Manager, AutoAccessoriesGarage.com
Networking is another great tool no matter your industry, but I think it is even more crucial in the automotive world. The automotive accessory industry almost seems perpetually a generation or few behind as far as integrating new ideas like a good website and Internet presence. While you should certainly aim to have the best site and web presence you can, you can also make a lot of headway by meeting others in the industry face-to-face, shaking hands and building relationships. Old-fashioned networking is still the best way to build your reputation by word-of-mouth and, when it comes to auto accessories, a trustworthy reputation can go a long way.
---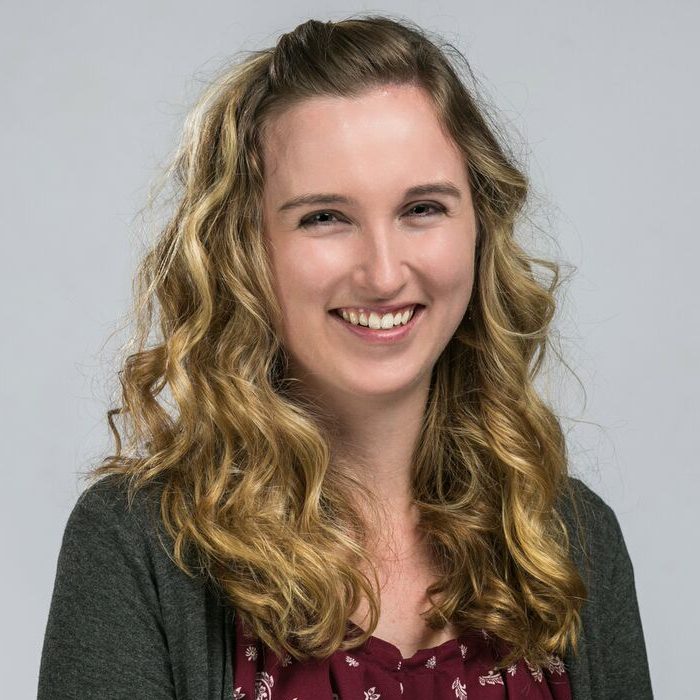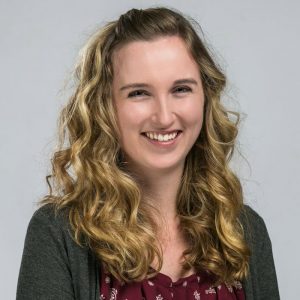 13. Send Out Press Releases
Keri Lindenmuth, Marketing Manager, Kyle David Group
When it comes to marketing in the automotive industry, many small automotive businesses can send out press releases. This is something we work with our own automotive clients on. Press releases that link back to your website about services, products, events and news are great ways to increase web visibility and traffic through organic search and search engine optimization. Many of these press releases aren't written with the intent that they'll get picked up by local news organizations, although some of them do. Instead, their purpose is to be distributed through the web, boosting keywords, sharing links, thus spreading site and brand visibility.
---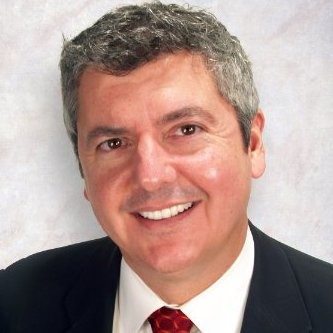 14. Use a Powerful CTA for Your Paid Social Media Ads
Marco Camacho, Principal, The Automotive Advertising Agency
Paid social media should have a powerful call-to-action and be served to a highly targeted audience developed from specific demographics. Effective social media marketing for dealerships is dependent on accurate knowledge of their customers' interests, behaviors and geographic location. With better insight into demographics, dealers can develop a loyal customer base and serve them specific and effective promotions across multiple social media channels.
---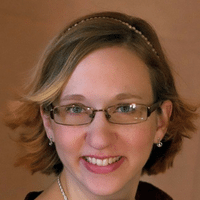 When customers first step onto your property, that's just the beginning of what can become a lifetime relationship. Vehicles need consistent, high-quality upkeep to keep them running for years to come. If you offer repairs or maintenance, create a loyalty program that will keep customers coming back to you instead of searching elsewhere. For example, "Buy 4 oil changes and the 5th one is free!"
A program such as CandyBar lets you set up a digital "punch card" style system that doesn't require keeping track of a physical card. Simply add the customer's phone number, ask them to confirm enrollment via text, and that's all there is to it! Try CandyBar free for 30 days — no credit card required.
---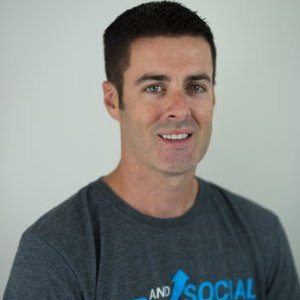 16. Share 'Behind-the-Scenes' Content on Social Media
Scott Bishop, CEO, Up And Social
Social media platforms like Facebook, Twitter, Instagram and YouTube are gaining more popularity and momentum as time goes on. A good digital marketing strategy would be to dedicate a focused effort to engaging customers and prospects on these social media platforms. Post behind the scenes videos, repair clinics and how to videos, pictures of new cars, thoughtful responses to testimonials and reviews and posting relevant content consistently. Take it a step further by advertising.
---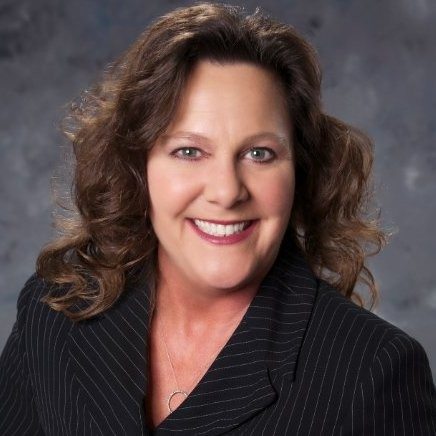 17. Host On-site Car Care Clinics
Tami Belt, Brand Builder and Chief Storyteller, Blue Cube Marketing Solutions
Business is personal. It's about relationships and trust. To introduce themselves to potential clients, automotive business owners should host on-site clinics to demonstrate proper care, maintenance, prevention tips, and so on. Inviting vendors and others associated with your business that your customers also need like insurance, car painting and travel companies to join you at the on-site event builds a reputation even more as a resource. Make it useful for the audience, not just all about the company. By building trust and being helpful, you will remain top of mind not only for the person attending or watching videos of your event but as a referral source as well.
---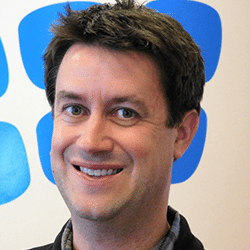 18. Make Your Ads Short – Really Short
Gary Galloway, Senior Product Marketing Manager, Netsertive
As the advertising industry continues to shift its focus from television to digital platforms, marketers must adapt. Used to the usual 30- or 60-second spot on TV, auto marketers are now tasked to convey strong, similar messages in a shorter time frame. Today, that golden number hovers around 6 seconds, thanks to support from advertising giants like Fox, Facebook and Google. As you can imagine, this creates a massive challenge for those looking to repurpose the existing content and storylines they used on TV. Living in the age of short attention spans, those in the automotive industry must dedicate time brainstorming and determining new ways to more succinctly tell a story that resonates with the right audience.
---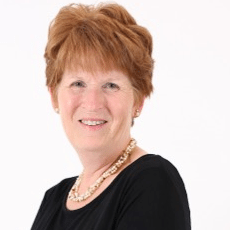 19. Use Well-placed Signage to Inform Your Clients of Your Services
Shelley Grieshop, Creative Writer, Totally Promotional
Signage can be an affordable and effective tool for any small business. You know that waiting area where your customers twiddle their thumbs while you work on their Toyotas? It's the perfect place to put a banner stand with information on the many services you offer. While you have their full attention, let the banner tell them the importance of rotating tires or how they can snag a free car wash when they purchase a set of new tires. A colorful banner stand will advertise your automotive shop longer and cheaper than any other method.
---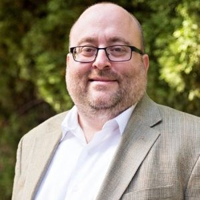 You need to be texting your customers. With Podium Starter, your company can get a free business texting number, unlimited inbound messages, and a free Webchat widget for your website. Best of all, your company can get paid quickly and securely through textable payment requests. Use the power of online messaging and texting to secure more customers, reviews, and payments today. Get started completely free, and claim you free textable number.
---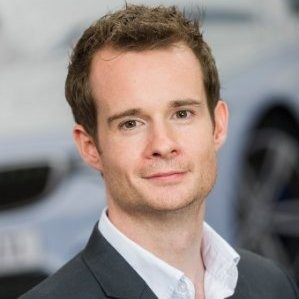 21. Be Consistent With Your Brand
Tom Endean, Group Head of Marketing, Autodata
The consistency of your brand is important no matter how big or small your business is. If your customers see one style, logo and color on your website, and then it's different above your door, it automatically creates apprehension. Make sure you're promoting the same phone number, email, logo, images, colors and text in the same font and style. It will lead to a much stronger image of your business.
---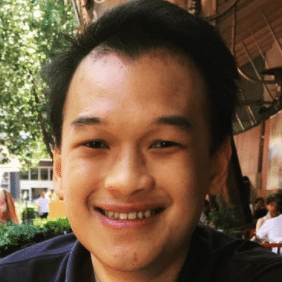 22. Install Window Decals
Stanley Tan, Digital Marketing Specialist, Selbys
In a complete marketing strategy, you need to reach your customers multiple times to get them to buy. So, when companies like Toyota start marketing for its latest 2018 Camry, it will run advertisements everywhere: TV, radio, Facebook, on their website, YouTube, brochures and, most importantly, advertisements in its showrooms. This is where a printing company comes in. So, it is an omnichannel marketing strategy to reach the most people and achieve the best results. One of our most popular orders from automotive dealerships is window decals. The size of the decal can be as big as you want it to be.
If you order a banner at a similar size, it will cost you a lot of money. With decals, meanwhile, they are very cost-effective for their size and, because of the size, you can grab the attention of any passers-by easily. Get a designer to design a print-ready graphic and don't forget to ask them if they provide installation.
---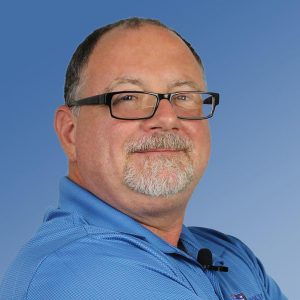 23. Use Customized Customer Receipts
John Burkhauser, Director of Educational Programs, BOLT ON TECHNOLOGY
Receipts should go into every customer's hands, so why not use them to keep your customers engaged and returning? Build a receipt for your brand by using your logo, color and a watermark that will be identified from a distance easily and make it easy for customers to read so that they will. List what work was done and what work will need to be done in the future while using technology such as QR codes for customers to scan with their phone, setting a reminder on their phone calendar getting them to return for these items.
Use coupons for not just discounts, but to educate your customers on the costs of future services and other advantages your shop offers. Place affiliate icons on the receipt that show the businesses you align with and the local sports teams or charities that you support. List your active social media connections so customers can put the good word out about your shop. Don't print but send the receipt via email with active links to your shop's website and social media while gathering customer email addresses for future advertising.
---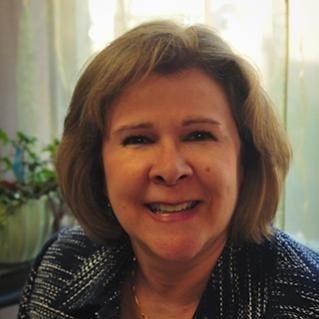 24. Partner With Local Schools to Educate Students on Driving and Car Care
Jeannette Seibly, Owner, SeibCo, LLC
Improve your brand reputation by providing education-related to driving and car care. Partner with schools like colleges, high schools and trade schools and community groups by participating in school activities, sports events and parent-teacher conferences. You can also host events at the dealership or speak at career day. Teach students about driving safety like not texting and driving or talking on your cell and driving. Provide car maintenance, driving and defensive driving tips and how to handle them. Forming partnerships with schools help students learn more about the automotive market, career opportunities and driving tips. Not only do you establish yourself as the local automotive expert, you also earn the trust of your local community. This will open up new opportunities for your business as you continue to participate in important community events.
---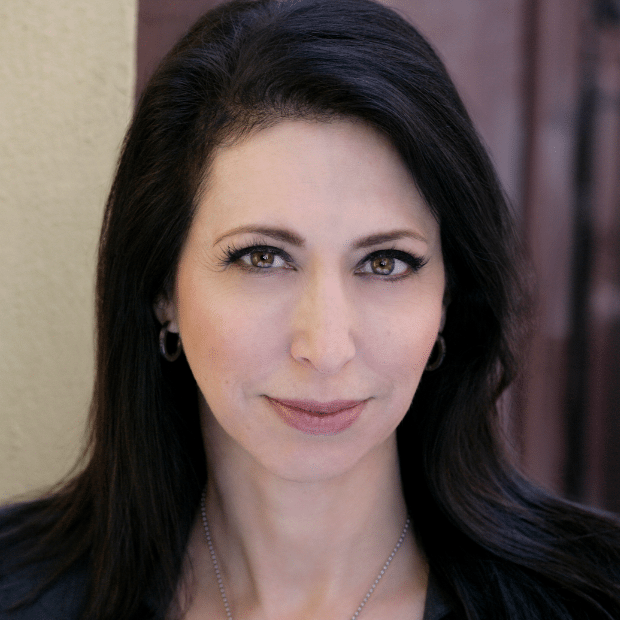 25. Pair Up With Online Auto Repair Service Network
Lauren Fix, Automotive Expert, The Car Coach
Nowadays, being visible online no longer just means having your own website. Service-oriented businesses like automobile repair shops can now join one-stop shop networks where customers can go to when they need mechanics. A small repair shop could tie in with apps that can help support sales. Openbay and RepairPal to name some will send clients right to you. Create a business relationship to create future sales. By being a "certified shop" on these sites, your business gains more credibility and wider base for potential clients. There may be a small fee or certification program but it will pay back dividends.
---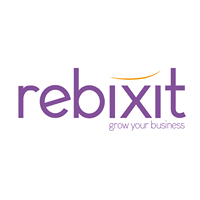 26. Stay Abreast of Automotive Marketing Trends for 2018
The automotive industry is not immune to the effects of technology which is why marketers need to learn to adapt and take advantage of the new tools or get left behind. Regardless of whether your business is in sales or repairs, your business performance will be greatly influenced by how digital your marketing strategy has become. This article discusses the most recent marketing trend for the automotive industry to help you keep up and maintain your share in the market.
---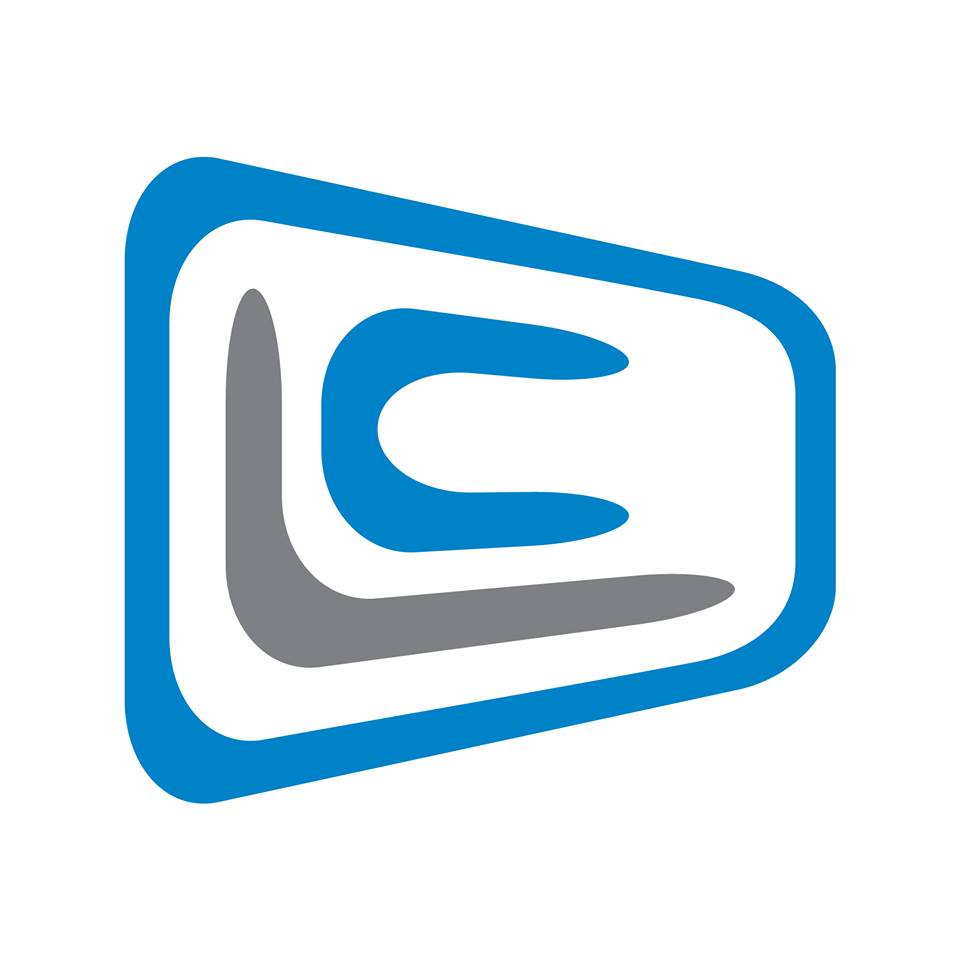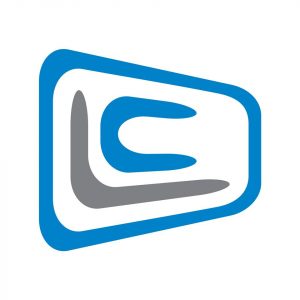 27. Set Up Marketing Inflatables When Participating in Events
Marketing inflatables are a common sight during events and for good reason. In the automotive industry, they are often used as large arches or tents that are visible to any participant in the event. The sheer size alone makes it memorable and can be adapted easily to fit any event concept. If your goal is to increase visibility to a point that your inflatable becomes an easy landmark for other establishments in the area, you might want to consider this idea. Check out the variety of automotive industry marketing inflatables in this article and find out which one would work for you.
---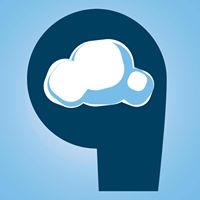 28. Constantly Measure Your ROI
One of the most important findings in the 2017 marketing statistics for the automotive industry is how significant measuring return on investment is to the actual improvement of the results. It shows that dealerships that included the simple habit of checking and documenting their marketing ROI are likely to see an increase in their ROI year over year. This and other insightful automotive marketing priorities can help guide your own marketing approach are presented in this article.
---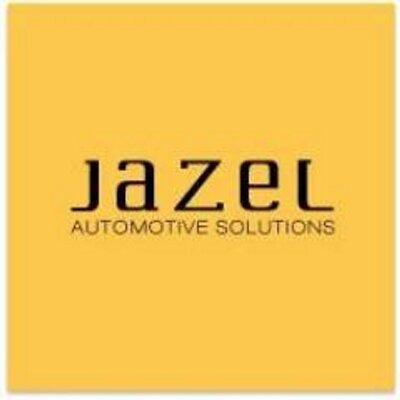 29. Get Inspiration from the Most Innovative Car Dealership Marketing Ideas
When it comes to new marketing ideas, most suggestions revolve around email marketing, responsive websites, social media and other strategies that go back to the basics. This article presents a variety of marketing ideas that go beyond the usual — from partnering with companies like Uber to using virtual reality in sales. These strategies, although not for everyone, clearly shows fresh alternatives that can truly inspire.
---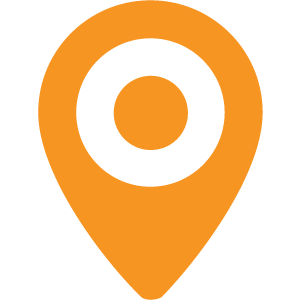 BONUS: Research on Popular Automotive Marketing Blogs
Expert writers make blogging look easy, but there are guidelines being followed that can show you otherwise. There is a wide range of topics that can be covered for the automotive industry that can keep you writing for years to come, but without knowing how to capture your audience, great content will be useless. If you need to know how your own blog is doing in terms of content or just simply trying to find inspiration for your next post, visit the 20 most popular automotive blogs listed in this article.
---
Over to You
The marketing landscape is changing rapidly as consumers no longer drive from one dealership to another to shop for their preferred vehicle. These marketing tips should keep you from getting overwhelmed and help you find the right strategy that works for your business.
Do you happen to be using one of these automotive marketing ideas? Let us know how it's working for you in the comments.