The Ultimate Guide to Sales Leadership
Sales leadership involves making relevant strategic decisions that fit the vision and mission of your organization as well as motivating and inspiring your sales teams. Excellent sales leaders are essential because they set the tone for a company's culture and overall business success. In this article, we explore the qualities of a sales leader, how leadership is different from management, and help you learn how to cultivate your role in sales leadership.
Essential Sales Leadership Qualities
A sales leader can take the role of many job positions, such as a Vice President of Sales, Chief Revenue Officer, or Director of Sales. For smaller businesses, sales leadership often takes form in the business owner or president. Regardless of job title, there are consistent qualities found within anyone in a sales leadership position:
Charismatic: Can inspire their sales team through their ability to motivate and lead a team
Strategic: Sees the "big picture" of the business and sales operation, sets the vision, and creates the roadmap to meet their goals
Decisive: Makes even the toughest decisions quickly and effectively
Communicative: Has the ability to exchange information clearly while also listening to others
Emotionally intelligent: Understands and can manage the emotions of others to overcome challenges and mitigate conflicts
Capable of coaching: Can teach lessons to others on sales and leadership based on their knowledge and experience
Each of these works best when a sales leader also has the experience and a proven track record in a sales operation. This allows them to connect with sales managers and reps they oversee, helping the leaders make decisions that directly impact them.
Sales Leadership vs Sales Management
Although the terms "leadership" and "management" are often intertwined, there is a distinct difference between the two. Sales leadership focuses on creating that "big picture" for a business' sales revenue and growth goals as well as how they want to design the sales culture.
Sales management, on the other hand, focuses on the operational management side to fulfill the leadership's vision. A sales manager will hire the sales team, train them, provide necessary resources, and keep the day-to-day motivation high to hit peak performance. Oftentimes, sales management leadership collaborates with sales executive leadership to construct a plan to hit their goals.
How to Become a Sales Leader
Being a sales leader is a solid career choice for those passionate about long-term sales goals and becoming a visionary. It's important to carry on the skills you develop during your time in a sales rep or manager role as you transition into a leadership position so that you can use your experience to teach lessons to others and make decisions that improve the sales operation.

Here's how to become a sales leader in four steps:
1. Leverage Your Sales Experience
It's difficult to gain legitimacy as a leader if you have no experience in the function of the business you're leading. For example, you wouldn't put someone with no accounting or financial management experience in a chief financial officer (CFO) position, and the same principle should apply to a sales role.
As you work your way to the positions of sales development rep, account executive, team leader, and then sales manager, make sure you take note of the things you learn in your experience, like the best ways to close sales deals, motivate a team, or coach someone. Most decisions made by sales leaders directly affect the team members below them, making the ability to empathize and develop rapport with sales personnel essential.
Use your experience to help solve problems you may have had during your time as a sales rep. For example, if you always found it frustrating to complete mundane tasks that could easily be automated, odds are you weren't alone. Create your vision around improving sales automation practices in your business operation.
2. Develop Leadership Skills
While understanding the sales process and operation is crucial for sales leadership, having general leadership skills is just as important. Decisiveness, ability to strategize, coaching capabilities, communication skills, and emotional intelligence are traits that translate to any leadership position, regardless of function.
You can sharpen your leadership skills by taking classes and obtaining knowledge during your time in a team leadership or middle-management role. You can also find sales training programs specific to sales management leadership that are useful for becoming a sales manager or executive.
3. Find a Mentor
Seeing a sales leader in their element is a great way to supplement the knowledge attained during your experience and training programs. On top of seeing what it takes and understanding their day-to-day challenges, a mentor is often the top advocate for your promotion. Some organizations have mentorship or leadership development programs.
If you work at one that doesn't, take the initiative and make a request to a sales executive that you would like to gain an understanding of their role by shadowing them. Mentorship programs can also give you additional training sessions, leadership scenario role-playing opportunities, and the ability to expand on some of the things you learn during job shadowing.
4. Express Your Interest in Sales Leadership
While every business differs in how promotions are decided, there's no question that showing you're interested in moving up is a necessary step to becoming a sales leader. Expressing interest to those above you in the hierarchy, the human resources department, or the specific committee responsible for executive placement goes a long way.
Ideally, do it as early as possible so they can put you on the right track for the promotion. If there doesn't appear to be any openings in the near future at your current firm, you can always shop around the job market for other sales leadership positions looking for an outside hire.
Not sure if you're ready to be a sales executive but know for certain you'd make a great sales manager? Check out our eight-step guide on how to become a sales manager for details on the position and what it takes to get there.
Sales Leadership Tools
A robust sales leader utilizes software tools to automate processes, organize information, and help their sales team whenever they can. Here are a few types of software applications and tools you can employ to help become a transformative and successful sales leader:
Goal Management Tools
With sales performance management being an essential responsibility of sales leaders, tools that help you easily set and track sales goals are a huge asset. Ideally, you want to have the ability to manage goals at all levels—from the organization as a whole, to sub-divided teams, and to individual sales reps.
Most customer relationship management (CRM) software includes goal tracking tools. HubSpot, for instance, lets you set sales production goals such as deals closed or revenue generated and activity-based goals like calls made. Sales leaders can also view the progress of these goals using the reporting features for individuals and their teams.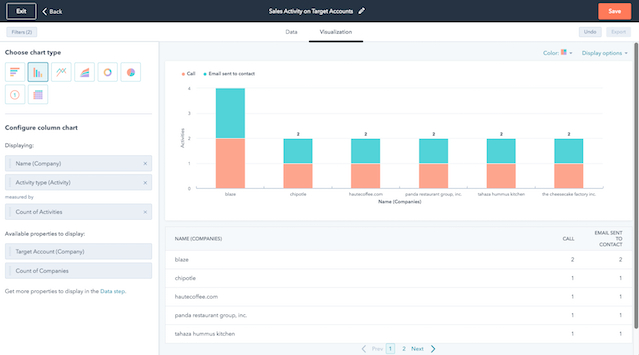 ---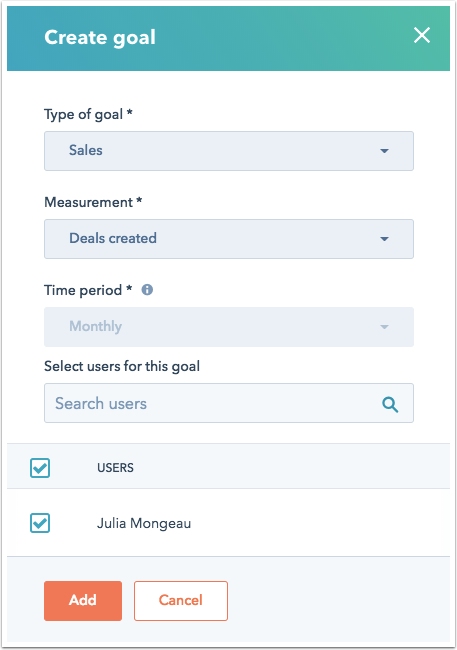 ---
Sales Gamification Software
Both sales leaders and managers benefit from sales gamification software as a way to keep your sales reps motivated in hitting their individual quotas and companywide goals. SalesScreen, for example, is a complete gamification tool that helps leaders find bottlenecks in the sales pipeline, motivates teams with sales competitions, and lets you manage one-on-one coaching as you see teachable moments.
Sales Enablement Tools
Sales enablement tools help teams become more efficient and better prepared to fulfill a sales leader's vision. Popular sales enablement products include HelloSign for easily creating signable contract proposals, Slack for real-time live chatting with your team, and Calendly for automating the event-scheduling process.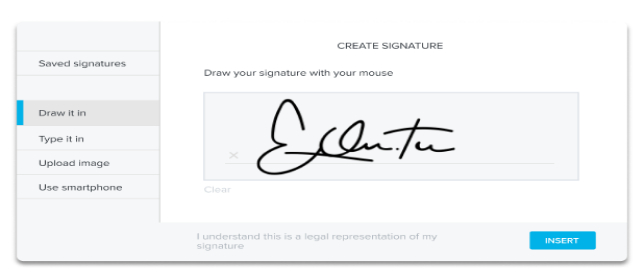 ---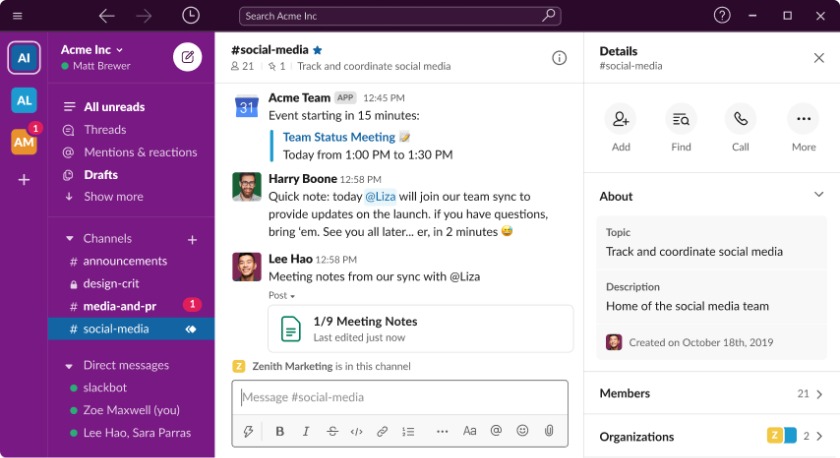 ---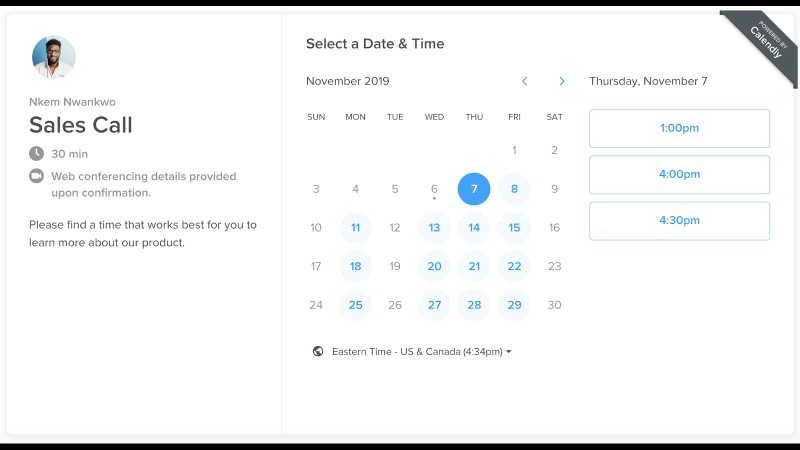 ---
Sales Leadership Statistics
Sales leadership is a discipline well-studied by experts due to the financial benefits a strong sales executive provides an organization. Here are some interesting statistics to consider when developing your organization's sales leadership team:
Sources:
Bottom Line
Sales leadership is about being a visionary and setting the future of your sales operation, culture, and goals. Becoming a sales leader requires universal leadership traits such as strong communication, coaching, decision-making, and emotional intelligence. It's also important for both sales leaders and sales management to use their experience in sales positions to guide the decisions they make for their organization.