10 Benefits of Using a POS System
This article is part of a larger series on POS Systems.
A point-of-sale (POS) system is a popular tool for brick-and-mortar businesses. They've replaced the old-school cash register with a more sophisticated, tech-forward approach to the checkout process. Shifting your business from using a basic cash register to using a POS system can feel like a daunting task. However, exploring all the benefits a POS offers—including greater operational efficiency, increased sales, and happier customers—will make your choice obvious.
Let's take a deeper look at 10 key POS benefits:
1. Saves Managerial Time
POS systems are more than a tool to process payments. Increasingly, they are the hub that connects all of your small business software tools, from scheduling and payroll to accounting and inventory management. Modern, cloud-based POS systems either include all these tools in an all-in-one system or give you the option to connect to other software applications to build your complete software solution. This is frequently referred to as "integration" or using "integrated apps."
Choosing a cloud-based POS that integrates with your other business software shaves off hours of managerial work. You can purchase and receive inventory in your POS and sync your sales data directly with your accounting software. In addition to connecting with traditional accounting software, many POS systems like Square offer payroll services to handle the financial element of your business in just a few clicks. You can also build staff schedules in your POS and manage your employee hours.
Canadian beer maker and event venue Steam Whistle Brewing added TouchBistro to streamline its growing operation. It found that adding the iPad POS enabled it to move away from creating daily reports manually in spreadsheets. This single change in its business saved its managers two hours every day.
2. Increases Speed of Service
About half of consumers prefer to shop in-person, and 65% cited long checkout lines as their biggest complaint. This is where point-of-sale features come into play. POS systems make checkout simpler and faster; they also enhance every step of the buyer journey—from research to post-purchase.
As a retailer, it's essential to consider the customer experience—not just your logistical and backend needs. A slight increase in customer experience can increase average revenue by $823 million over three years for a company with $1 billion in annual revenue. That's a big jump!
American consumers will leave a checkout line after waiting for eight minutes. With an advanced POS, you can speed up the checkout process in two ways:
Accommodate various payment methods: Eliminate that embarrassing moment when your customers dig through their wallets to find the right card. Offering e-wallet, contactless, and PayPal payment methods can help reduce the time it takes customers to complete transactions.
Saved payment types: Returning customers don't even need to take their wallets out when you save their preferred payment method in your POS. This method is an excellent strategy for boutique and service businesses that have close client relationships.
Bang Hair in Seattle uses Square POS to accept a variety of payment types. These capabilities have been invaluable to the business, especially considering 95% of its transactions are via debit or credit card.
Modern POS software can further improve the customer experience by allowing businesses to implement policies for line busting, which is essentially finding ways to shorten or eliminate lines in your business.
Here are some additional line-busting strategies that a POS can help you deploy:
Check out on the sales floor: Reach customers where they're at, without needing to wait in line. Mobile and tablet POS systems allow associates to ring transactions on the sales floor as soon as shoppers make a buying decision.
Sell online: Buy online, pick up in store (BOPIS) can reduce lines. Customers only need to visit the store for fulfillment. Online checkouts allow for curbside pickup, so customers can minimize waiting time.
Ship from store: Customers can order items online or over the phone, without waiting on-site for their purchases. This is handy with bulky items like furniture and appliances.
Self-service kiosks: Especially in the food service industry, allowing customers to place their own orders reduces ordering time, saves you labor costs, and increases sales. When McDonald's added kiosks to select locations, those businesses saw a 5%–6% increase in sales.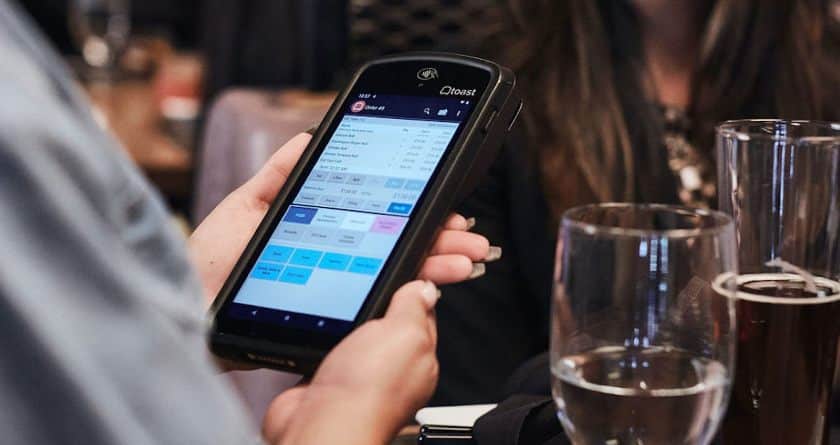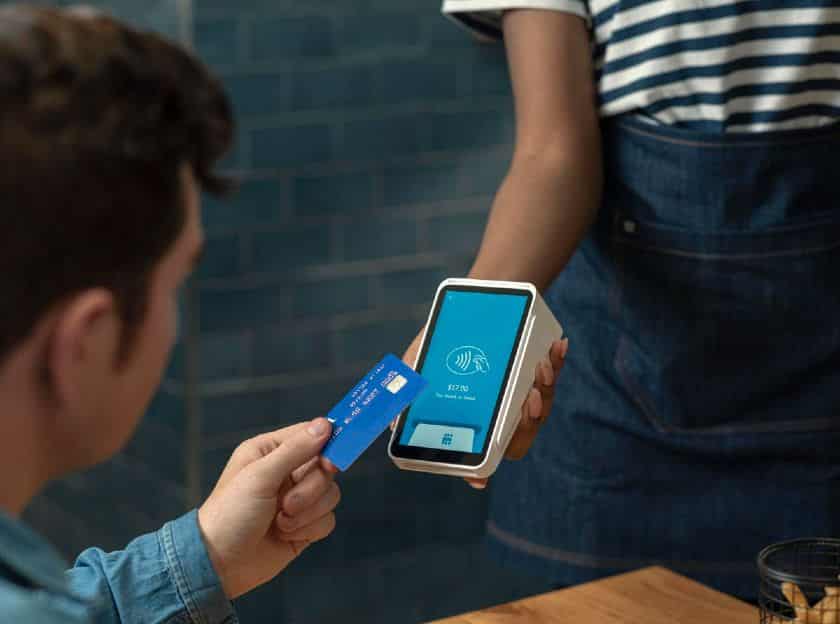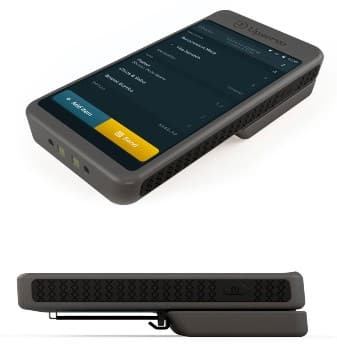 When Creeds Collective launched its pop-up shop in New York City, it leveraged the mPOS features from Lightspeed for line busting. iPads allowed associates to make transactions anywhere in the shop, which spanned multiple stories.
3. Offers Detailed Customer Insights
With all your POS data, you can build targeted campaigns to reach potential customers with personalized messaging and promotions. In 2018, more than half of marketing leaders increased personalization spend—yet it remains a top challenge for small retailers. A POS makes these personalization efforts more manageable and more effective.
Many POS systems have built-in marketing tools or the ability to add marketing apps and features. These might include email, social media, SMS, and other channels.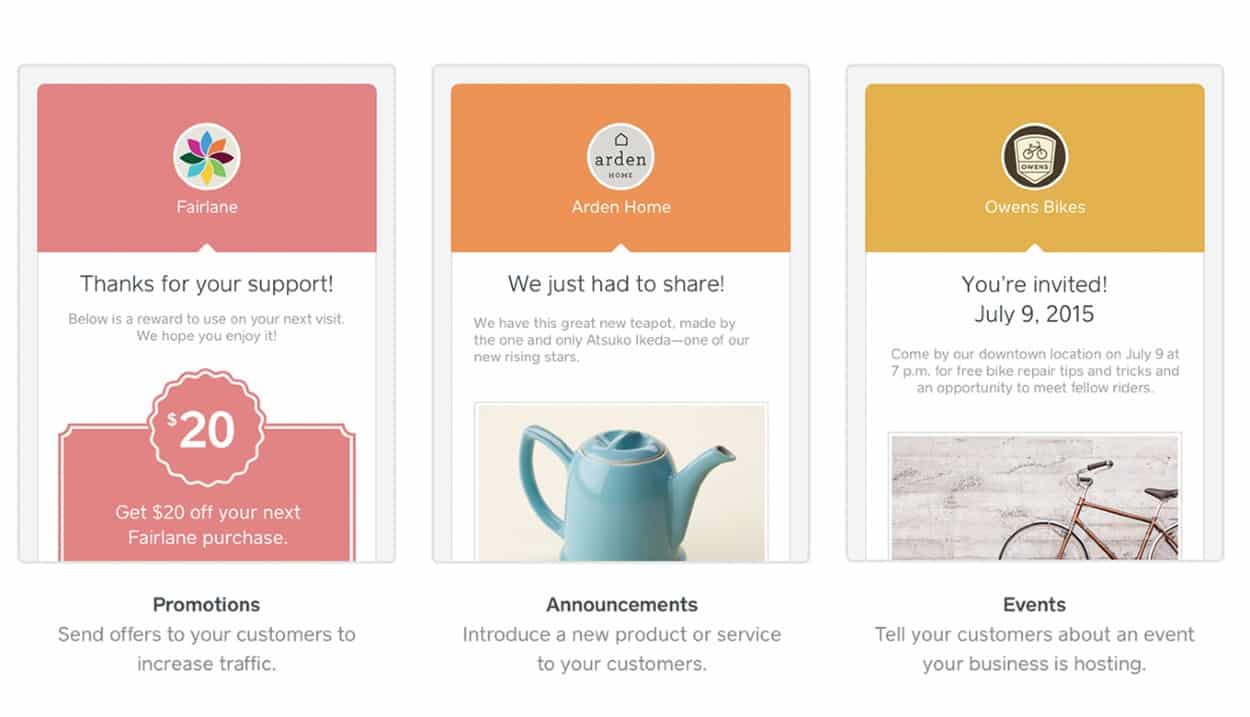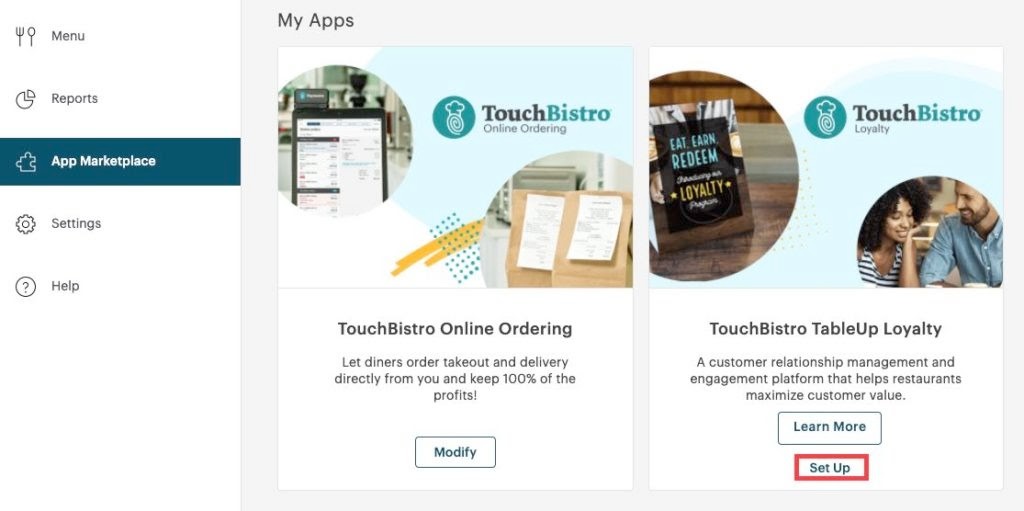 Your loyalty program is a powerful customer retention tool that encourages repeat purchases, higher spending, and more word-of-mouth marketing. It's important to focus on customer retention because growing your loyal customers by just 5% can grow sales by over 25%. And, loyalty program members spend approximately 37% more than those who don't belong to a program. A good POS allows you to easily unlock these advantages for your retail store without spending a lot of time on it.
A successful loyalty program needs to be easy to sign up for and easy to use. POS systems make it easy to add customers to your loyalty program and redeem rewards when they check out with a user-friendly interface. This is especially important when you consider that 28% of Gen Z consumers won't sign up for a loyalty program if it takes too long to do so, and 40% of shoppers feel that loyalty programs make it too hard to earn any rewards.
Melbourne-based gift emporium TheSuperCool uses iPads along with Vend POS and its Collect Rewards integration to manage its customer loyalty program, Amigos. It has automated a lot of this process, which has allowed the company to focus on improving the customer experience rather than tediously managing a database of program members. As a result, the company grew its email list by 750% in three years.
Trackable (and Actionable) Customer Feedback
Savvy retailers not only collect but also listen to—and proactively address—customer feedback. A POS system allows you to do more than simply monitor your Yelp page. You can use a POS to prompt customers for direct feedback via in-store surveys or targeted emails after purchase.
Shoppers can use the POS themselves and share their thoughts. This makes it easy to give feedback, which is important considering one report found that 32% of shoppers are willing to provide feedback in person, and collecting in-person feedback can increase revenues from 14% to 22%. So, it's a good idea to capitalize on these opportunities when you can.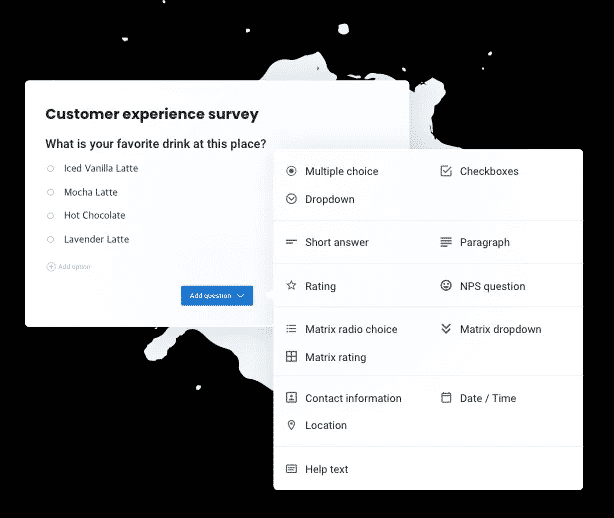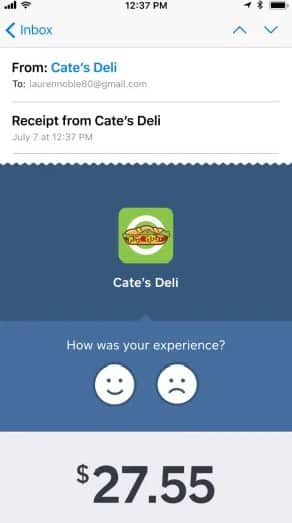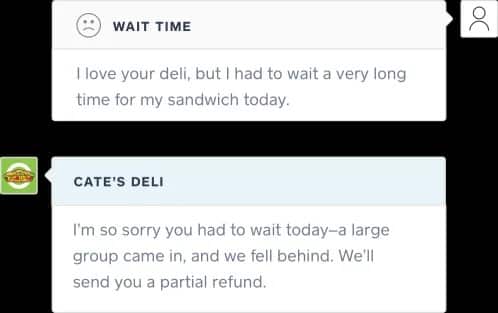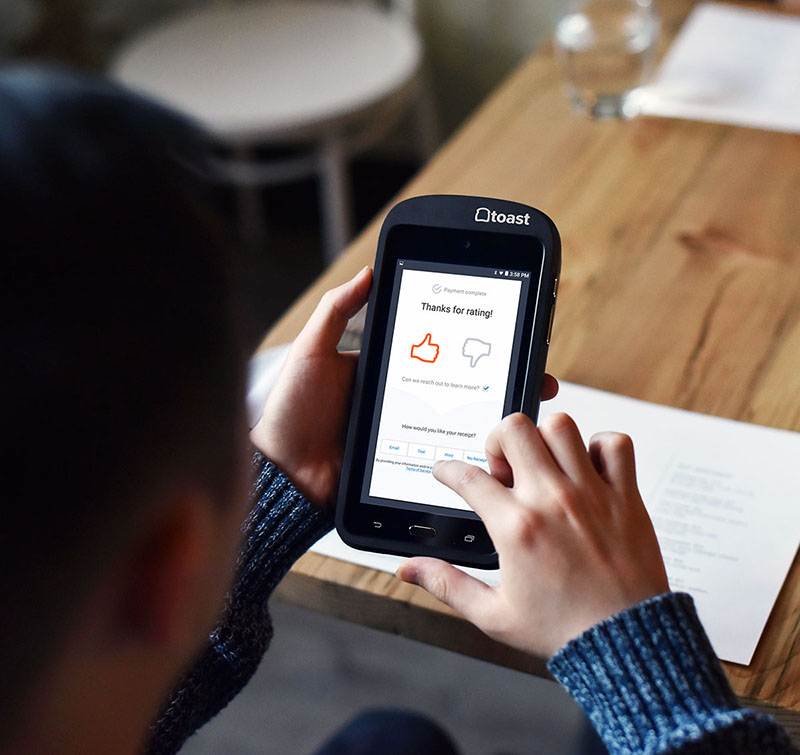 Another interesting find from the survey is that 19% of shoppers want to provide feedback during the transaction, 34% immediately afterward, and 34% within 24 hours. You can set automated emails with your POS to ask for feedback post-purchase. 52% of customers also said that a negative experience could have been improved if they had the opportunity to give real-time feedback. These reviews are unfiltered and provide deeper insights into your customer experience.
4. Has Software That Grows as Business Trends Change
Cloud-based POS systems are constantly updating their software to support emerging consumer trends. This means that a solid POS will keep your business up to date as customer preferences change. It is easy to accept new payment types like mobile wallet payments (like Apple Pay and Google Wallet), online payments, and contactless, near field communication (NFC) payments with a POS.
A recent report found that 18% of US consumers would consider using cryptocurrency to make future retail purchases. When this happens, retailers with POS will be a big step ahead of the competition.
The flexibility of a POS goes beyond payment types, though. If you want to add custom-supporting software like live chat on your website, you can easily do it with a POS integration. Customer satisfaction ratings for live chat are usually higher than other support channels, and it's the preferred support channel for millennials. Some POS systems—like Lightspeed Retail—integrate with live chat software. These tools can provide customers with answers to simple questions (like hours of operation and parking information), process simple orders and appointment bookings, or alert customers to the shipping status.
Consumer demand is on the brink of another major shift that will impact independent retailers and restaurants; voice ordering. Since Apple introduced Siri in 2011, consumer reliance on voice assistants has increased every year. A Microsoft study found that more than 50% of consumers expect to use voice search tools to make purchases by 2024. POS platforms like Revel Systems already support voice-ordering integrations (via RedShift Voice Technology), and there are undoubtedly many more to come.
5. Boosts Revenue
We've already mentioned several ways that a POS system boosts your revenue by improving customer experience and moving at the speed of developing technology. But even without those cutting-edge features, a POS boosts your sales by increasing the number of revenue streams—or sales channels—your small business can handle.
Beyond simple in-person sales or appointments, you can add additional ways for customers to interact with your business through online sales, mobile events, pop-up shops, catering, or subscription services. A salon specializing in cut and color services might add an online store to sell its recommended line of hair care products. A popular burger joint might want to expand into catering. A vintage clothing store could easily take its shop on the road to meet customers at community events or outdoor markets.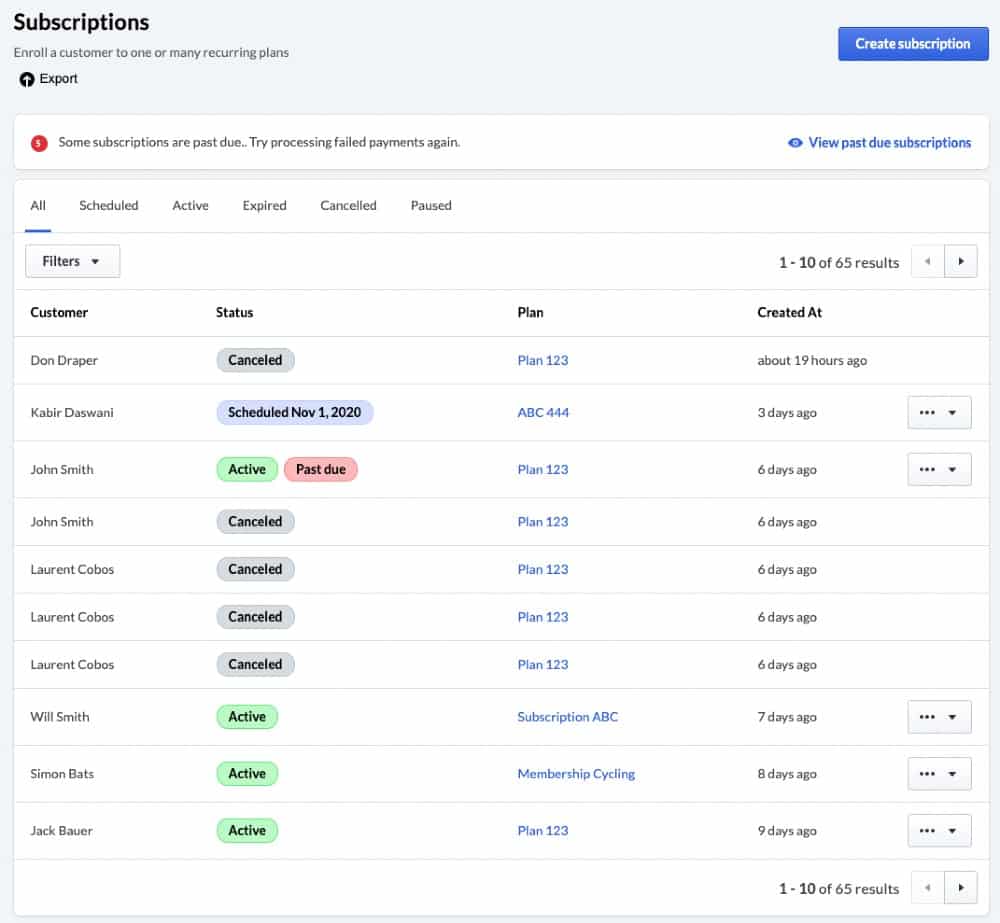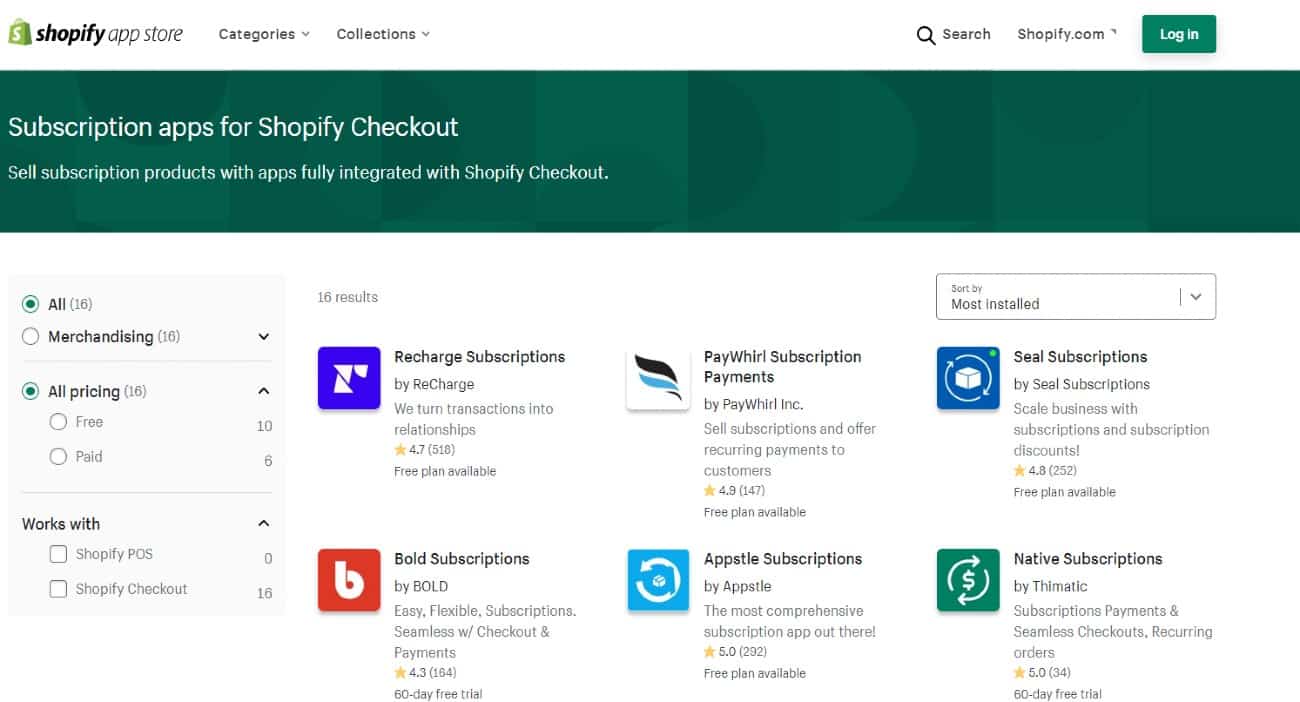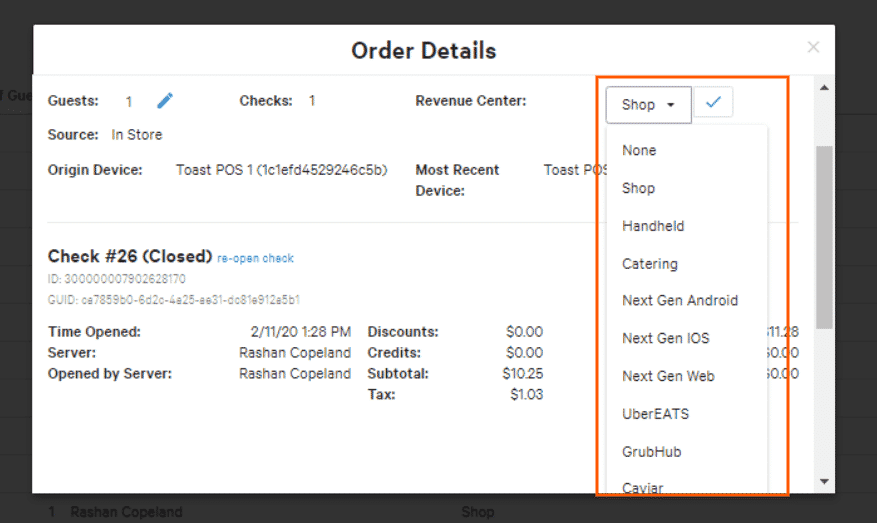 Another name for a revenue stream, however, is a cost center. A POS helps you categorize your sales so you can also track your costs accurately. You'll know in real-time if your new pop-up shop plan is worth your effort or if you need to hire more cooks to support your catering operation.
6. Provides Accurate, Real-Time Data
While you can track key performance indicators (KPIs) manually using spreadsheets and shared drives, it can quickly become cumbersome and tedious—taking you away from more critical business matters. With a POS, most of that tracking is automatically done for you, so you can focus on more impactful tasks like helping customers, merchandising your sales floor, or designing new menu items.
In addition to daily sales, you can easily track these retail metrics with your POS:
Average Transaction Value (ATV): The typical amount a customer spends when they shop with you.
Items Per Purchase: How many products they buy on average; items per purchase, also sometimes called units per transaction (UPT), measures the average number of products sold during a customer transaction in a specific period.
Sell-Through Rate: The percentage of an individual product sold during a specific time frame
Sales Per Square Foot: The average revenue your store brings in for every foot of sales space
Conversion Rate: Compares the number of people who enter your store or visit your website with the number of people who make a purchase
Cart Abandon Rate: The percentage of online shoppers who place items in their shopping cart but leave the site before purchasing, essentially abandoning their virtual cart
Customer Retention Rate: A retailer's ability to hold on to current customers and keep them coming back
Gross Margin: The percentage of store or product revenue that is profit
Sales Per Category: The total sales a retailer has for each type of product
Sales Per Employee: How much revenue each staff member is bringing in
Independent restaurant owners can similarly rely on their POS to track metrics like:
Check average: The amount an average customer spends in your restaurant
Cover count: The number of customers you serve in a day
Food cost: The amount you spend on the food you sell, usually expressed as a percentage of sales
Labor cost: The amount of money you spend on employee wages, typically expressed as a percentage of overall sales
Productivity: If you use an integrated kitchen display system (KDS), you can track precisely how long it takes for your team to prepare and deliver individual dishes
Best of all, you can pull reports at any moment and get a clear, real-time picture of your active costs versus sales, so you can make decisions when they can still impact your bottom line. For example, if your sales are lower than expected for a day, you can send a sales push on your social media, text, or email marketing platforms. If it's a busy day and you're close to selling out of your most popular jeans, you can place a rush order in time for your supplier to restock.
7. Automates Tasks
Automation is a great way to run your business more efficiently and accurately. If you choose the right POS, you can automate tasks like employee scheduling and inventory management. You can customize your system to alert you to low-stock or employees that are about to hit overtime. This takes some of the busy work out of monitoring stock levels and mitigates costly issues like stockouts or excessive dead stock.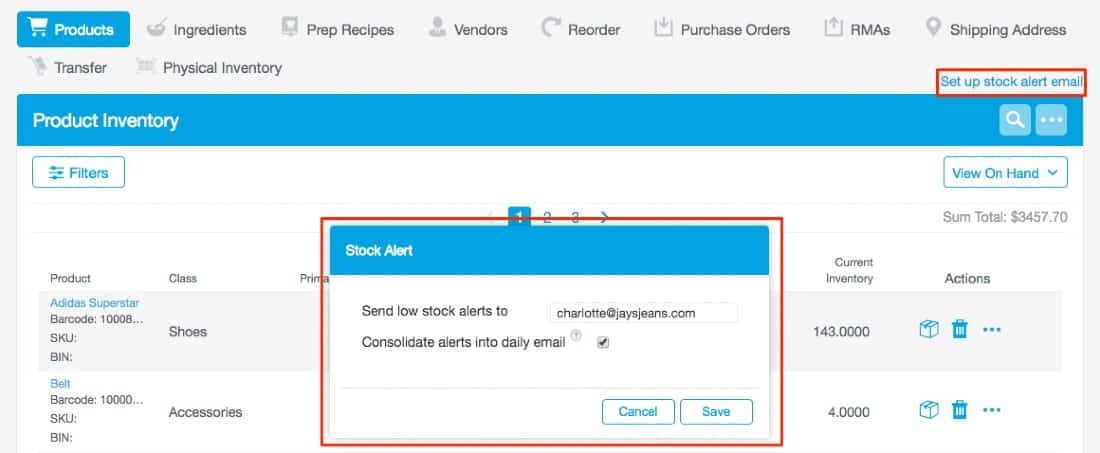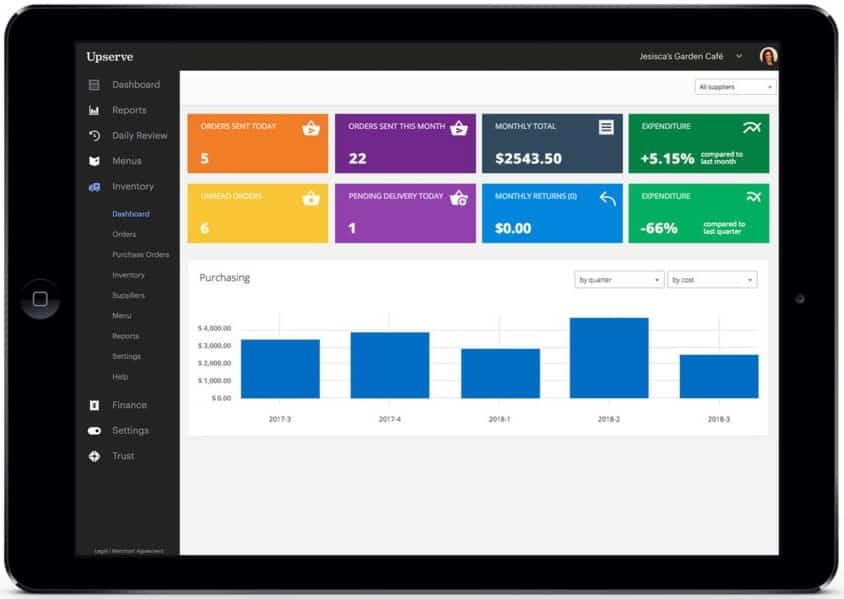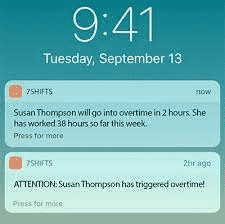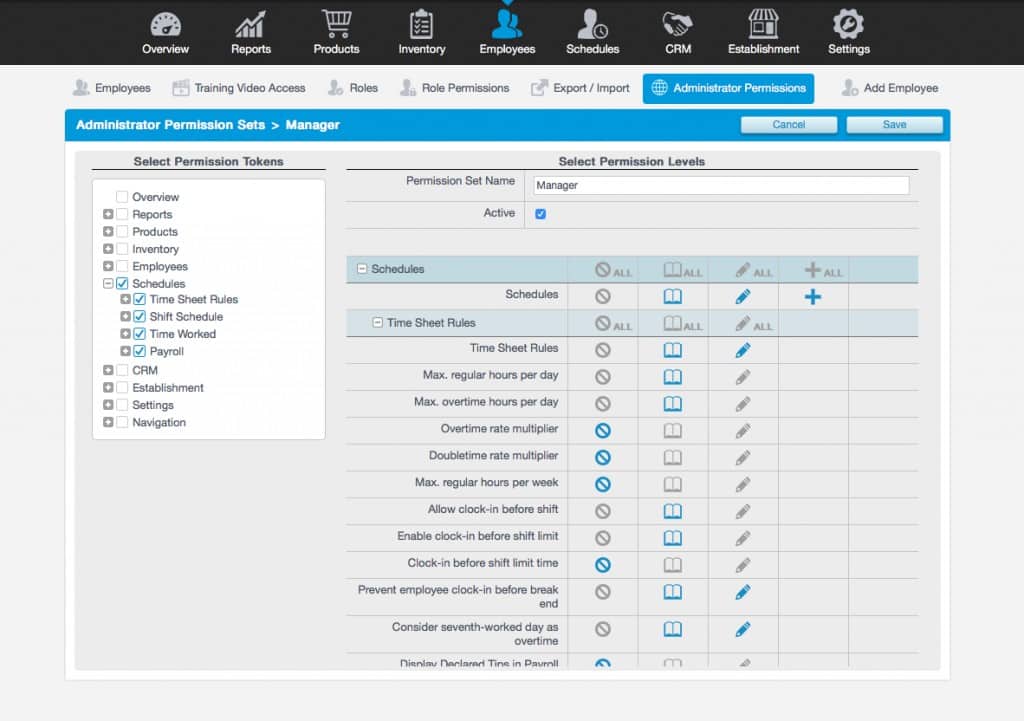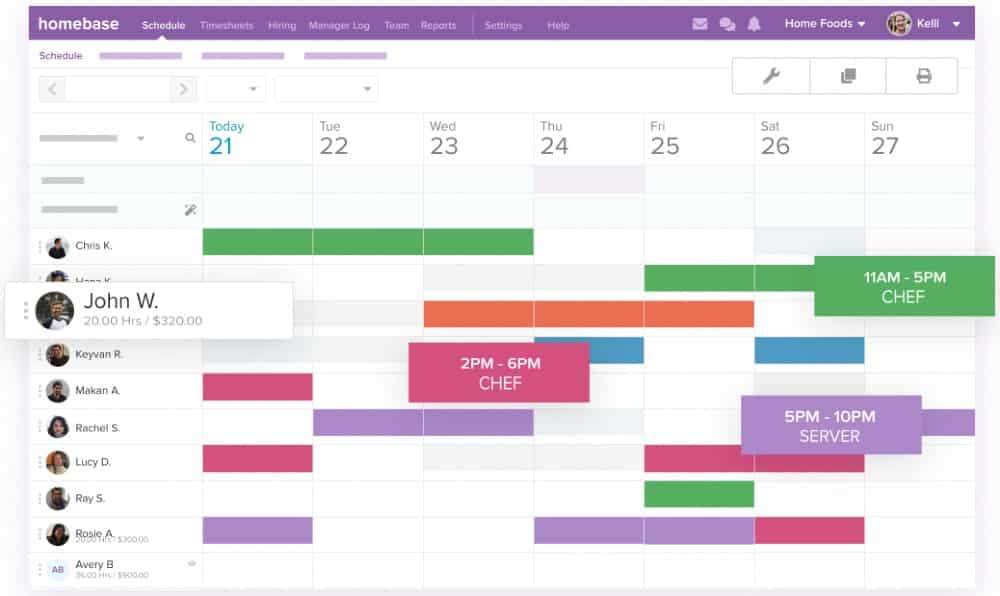 Most POS systems come with built-in employee schedulers or integrate with top-of-the-line tools like 7shifts and Homebase. These scheduling tools can auto-populate your employee schedules based on sales and staff availability and set your POS to reject early clock-ins or overtime hours. Early clock-ins, unauthorized overtime, and "buddy punching" (where one employee clocks in for another) are all forms of time theft, which cost US employers up to $400 billion per year. If your store relies on a management team, you'll also save some managerial time; studies have shown that up to 20% of managers' time is spent writing schedules.
You can further control costs by automating your inventory—setting low-stock alerts, generating automatic purchase orders—and online ordering channels. Some POS systems will also offer advanced features, like predictive analytics and vendor management too.
8. Offers Centralized Operations and Analytics
A POS system routes information from several different data streams to present all your business information in one place. In the US, consumers purchase from retail locations, online stores, Amazon, eBay, Instagram, Snapchat, and Facebook, to name a few. Even traditional brick-and-mortars are adopting these avenues. The days of single-channel commerce are long gone.
Emerging sales channels are an exciting way to grow your retail business, but expansion also introduces new logistical challenges. A POS can help address these. The best POS systems are command centers for your retail or restaurant operation, connecting your sales data to any number of other software tools.
These tools may be built-in POS modules like sales, employee clock punches, and incoming vendor orders, or they might be expanded tools from integrated third-party apps. This centralization is so refined that many top-performing POS systems can send it all to a mobile reporting app that you access on any smartphone.
9. Ensures Secured Information
With all this talk of revenue-boosting, sales-increasing, and expanded operational capacity, you'll want to ensure that your (and your customer's) data is secure. As technology and data management continue to advance, so do cyber-attacks. Reputable POS brands ensure that their payment data and ordering streams are encrypted, protecting your customers from fraud, and protecting your business from liability or data breaches.
According to one PwC survey, after pandemic and health crises, cyber threats are CEO's biggest concern in 2021. A 2017 version of this study found that 35% of customer records and 30% of employee records were compromised in 2017, and 29% of survey respondents suffered from some sort of internal data loss or damage. Interestingly, employees are still the top source for these compromises in data protection. With a POS, you can set user accounts with different permission levels to mitigate these risks.
10. Has Support When You Need It
Your new POS system can do a lot more than a simple register, and to get the best return on your investment, you should learn to use all the features. All top-of-the-line POS brands include customer support resources to ensure you get the most out of your system.
Many also have searchable online knowledge bases or blogs that you can access anytime to learn new features that can expand your business operations. This blog post from Lightspeed, for example, explains how to add customer Wi-Fi to your shop and use this amenity to collect data that supports marketing campaigns.
Retailers and restaurant owners are ready to put the COVID-19 pandemic in their rearview. Still, it's important to remember how POS partners showed up to support their clients with discounts and business advice during the era of social distancing. These are just a few examples of the ways POS companies supported their small clients through the pandemic:
Owning and operating a small business has always had challenges. Charting a course through a retail landscape that is shifting faster than ever will absolutely be easier with a strong POS partner supporting you.
Bottom Line
At the end of the day, POS systems enable small, independent retailers and restaurants to operate with the same efficiency as much larger brands—and they have never been more affordable (many well-established POS brands like Square and Toast offer systems with $0 software fees). If you have been wrestling with the register-versus-POS decision, look for a brand that offers free trials or short-term contracts and operates on hardware you likely already own (like an iPad). Read our guide on the best POS systems for small businesses to find one that fits your needs.