Starting a successful clothing line comes down to 5 things: have the right story for the right market; design a great, unique solution; manufacture the right quality at the right cost; build a fanatical fan base; and drive sales. If you can do those 5 things well you've got a good shot at being the next superstar clothing line.
Step 1: Know Your Niche & Have the Right Story
You're going to have a tough time building a successful clothing business unless you capture the imagination of a specific segment of the population with a story that resonates and shows how you can fill an unmet need.
To do that you need to find your niche. You need to figure out the intersection of 3 things: your unique perspective, current social and industry trends, and a unique solution that delivers.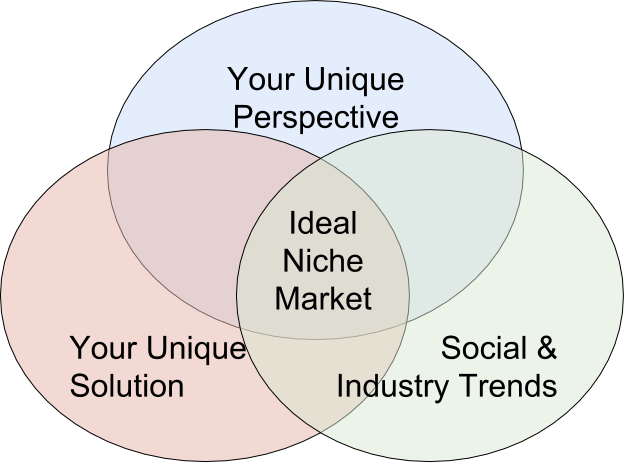 A good clothing line business is going to start with your perspective. Do you have a personal need that is going unfilled and you think others feel the same? You could be a father who can't find the right pajamas for your children. You could be an athlete that can't find the right pants. You might have a style that nobody carries.
Here's a few examples from existing brands to help get your wheels turning:
"I couldn't figure out what to wear under my white pants…I knew there was a void between the traditional underwear and the heavy-duty girdle."— Sara Blakely, Founder of Spanx
Source: CNBC

"We wondered if there was room to create some symbol of optimism, a hero whose power is the way he views the world…That was the day that changed everything."
—  Bert Jacobs, Cofounder of Life Is Good
Source: Huffington Post

"My background is in business and for years my co-workers and I have been frustrated by the lack of options for workwear. To top it off, women are judged based on what they wear, and the fact that no one has defined what that means across different industries is a problem."
—  Sali Christeson, Cofounder of Argent
Source: Shinola
 Your perspective should include what segment and what is the need. That'll be important later when crafting your story. Are you luxury, value, or something else?
Before deciding on your niche market do some research. It'd be helpful if you're riding a social or industry trend beyond just your personal need. Ideally, you'll ride the wave of a larger trend that just hasn't hit your particular niche. For example the rise of athleisure or fast fashion that hasn't hit your target market yet.
"For the first time, the supply chain in luxury factories was wide open. Because of fast fashion and globalization and low cost in Asia, a lot of big, great brands have moved on to produce there, leaving behind capacity and luxury factories around the world that specialize in specific materials…Also in the market is the trend of customers just being incredibly disappointed after the fast-fashion era, where their closets were full but they didn't really have anything to be proud of."
— Karla Gallardo, Cofounder Cuyana
Source: Fashionista
Here are some ways to research your market:
"I tell everybody that approaches me that the best thing you can do is get a job working for someone and just learn as much as you can. Do all the grunt work. Work your ass off. Don't worry about not getting paid enough at the time. Think of the experience that you're getting because that's invaluable."
— Willy Chavarria, Founder of Willy Chavarria
Source: Fashionista
Research Existing Needs and Solutions In Your Niche
So you have an idea of a need and you've done your market research. Now you need to do some research on solutions already out there. Here are few ways:
Good Ol' Google.
Ask Friends and Peers. Your friends and peers are probably good proxies of what need you're trying to fill if the need is relevant to you. Go survey them.
Interview Others. You could interview people on the street or survey buyers at a apparel market (explained below).
Try to Sell It. Make a sample (more on this below) and go out on the street or go to a apparel market and try to get someone to buy it.
"We desired to make people think about what they were wearing or make people think, period! We wanted to get a reaction and draw an emotion (pun intended) out of people. We wanted to change the way people thought or looked at clothing in general.
— Jonas Bevacqua, founder L-R-G
Source: How to Start a Clothing Company
Create a Compelling Story
If you've got your target niche and identified need, and a unique solution you should think about what story you're going to tell the world. It needs to be authentic. You need to be able to empathize with your target niche market with your clothing line.
"Have a vision of who your girl is, what she likes to do, what she likes to post about. That's what makes a brand now."
— Raissa Gerona, Chief Brand Officer for Revolve
Source: New York Times

"It's our community. It's grassroots, but it connects with everyone because of its nostalgic vibe. People's happiest moments in life where when they were kids. No inhibitions. We are trying to bring them back those moments the best way we know how and give it a modern feel at the same time. We carefully choose what stores carry our brand as well. It has to fit, it needs to be just as relevant as we are."
— Chase McAnulty, Founder, Charlie Hustle
Source: Taylor Clark
×
FREE Ebook: How To Start Your Business
Step-by-step blueprint that shows you how to go from idea to launch in 30 days
×
FREE Ebook: How To Start Your Business
Step 2: Design a Great, Unique Product
If you've researched the market need, checked out the competition, and have your idea for the right product that plugs a hole in the market, now you need to turn your idea into something you can start selling.
Turn Your Unique Product Into a Design
At the core of fashion is the art of designing a solution and transferring ideas to paper. The options to learn to design and sketch clothing lines range from YouTube videos to online courses to getting a degree. Some online courses on fashion sketching include:
Skillshare: The First Steps of Fashion Design: From Concept to Illustration – $15 / month for unlimited course access
Udemy: Fashion Design – Create Your Own Fashion Ideas, $11.99
MasterClass: Marc Jacobs Teaches Fashion, $90
Milan Fashion Campus: Online Woman's Wear Design Course, $424
Top degree programs include:
Let's assume you've got your design chops and you're ready to put pencil to paper. For each piece of the apparel your sketch should include both the aesthetic design but also the construction aspects of the garment such as darts, zippers, sleeves, body, etc. These are known as basic blocks in patterning parlance and will be used when constructing your pattern. Keep in mind starting a clothing line is in fact starting a manufacturing business.
Create a Pattern
As you start to transform from sketches to actual pieces you'll need to create patterns that can be transferred from sketches to fabric. Since you're presumably coming up with something new, you're not going to be purchasing commercial patterns but instead coming up with your own. (Though you might start with a basic commercial pattern and modify it.)
You now turn sketches into the exact fabric geometry used for patterns. The patterning process will likely include the following:
Using something like muslin you'll start constructing and editing your apparel pieces on a mannequin or model using pins.
You then use a pencil to connect the pin marks that represent where you're stitching will go.
Stitch your pattern together and try it on
Adjust the stitch lines to adjust for fit
Once you've got the muslin fitted the way you want you'll need to transfer to paper. Here's an article on transferring from muslin to paper. Basically, you'll need to "true" the lines and curves (straightening them), incorporate sewing trims, and allow for grading (scaling to different sizes).
You can find a tutorial on pattern making here. And here's an online course. Keep in mind that you can also outsource this step to a pattern maker.
Build Your Samples and Production Docs
With your pattern in hand, your next step is to create some samples. You'll need these for market research and to sell initial orders. You'll need to decide if you're going to produce the samples yourself or use a manufacturer. If doing it yourself you'll need to think through finding the fabric, applying coloring or patterns, such as flowers, stitching, etc.
If you're going to outsource to a manufacturer, it's the same steps as Small Batch Runs outlined below. Some reasons to outsource your sample manufacturing include:
You'll get familiar with the manufacturing process before scaling up
You'll be able to get production cost estimates
You, and potential buyers, will gain confidence that what they are buying is exactly the same clothing that will come out of manufacturing
"It has to be economically feasible. How you're going to manufacture it, where you're going to manufacture it, who you're going to sell it to and what price point."
— Joanna Duong, Founder & CEO of Henkaa
Source: See Girl Work
Before you sending to a manufacturer you'll likely need a Tech Pack and a Cutter's Must list. A tech pack is detailed, two-dimensional specification that goes with your pattern and sample. You can think of it like a blueprint for the manufacturer to follow. It includes instructions on measurements, trims, fabrics, grading, coloring, button stands versus plackets, labelling, change orders, etc.
Having a good, detailed Tech Pack can save you money by preventing the need to return samples that are incorrect. If you choose to get a professional to do this part costs can range from $70 to $400.
A Cutter's Must list is simply an itemized list of the patterns pieces to be used in manufacturing.
Step 3: Manufacture Your Apparel
Ok now you're ready to send your patterns, samples, and documentation to a manufacturer. This is one of the hardest parts of starting a clothing line. First, you'll need to determine the size of your order. Some manufacturers will only take a minimum size order. In all likelihood you'll start with a small batch run manufacturer and then find a larger-scale manufacturer after your clothing line takes off. This is important because initially, you want to keep your inventory as low as possible since it's cash out of the door.
Finding a Manufacturer
Some things you'll need to consider in your search for a manufacturer:
What do you want the factory to do, e.g. cutting, dying, printing, etc.?
Is Made-In-America, sustainable manufacturing, women-owned, etc. important to you?
Are they near you? It'll be easier to deal with them if you can talk to them in person.
Do they have experience manufacturing your type of clothing? Ladies dress construction is different from baby blankets.
Do they have references you can talk to get a feel for quality and what it's like to work with them? You can also ask them to make a sample.
Is the run size appropriate for them? You don't want a large manufacturer putting you at the bottom of the priority list.
What is their pricing at various levels of production?
Can they deliver the quantity you need in the right time-frame?
It's not uncommon, unfortunately, for startup clothing lines to switch manufacturers a few times until they find the one right for them. So be prepared to have multiple vendors or backups. Also, referrals are probably your best way of finding a manufacturer. So be sure to ask your network to find out who they used, especially who your pattern maker would recommend if you use one.
Small Batch Runs
You'll most likely need to find a small batch shop first. Here are some example small batch manufacturers from around the country:
Also Etsy has a Manufacturing finding tool you can use to help find the right manufacturer. Maker's Row also has a factory search function. Though Google and some legwork is probably your best bet.
Step 4: Build a Community
No matter what sales model you choose (more on that below) your best sales source is going to be word of mouth. Like most startups, building a rabid community of fans is going to be a key part of success. Fire up your Facebook, Instagram, and Pinterest social presence. Get that authentic, unique story of yours out there.
Of course, the whole purpose of building buzz on social media is to send people to your website so they can purchase your designs. Shopify makes it easy to build a stunning online store with a selection of beautiful premade themes—no design skills needed. It also comes with built-in tools to help you create and analyze Facebook and Google marketing campaigns. Try it free for 14 days.
"Going forward, every brand must figure out how to connect directly with its customers and they must structure their business around the relationships they want to have with their customer rather than let their distribution channels define them."
— Lawrence Lenihan, VC at FirstMark Capital

"Buy a decent camera or a GoPro and build up their social accounts. If they are passionate about street wear they can build a following doing one off custom pieces, recommending other brands, and most importantly showcasing the lifestyle."
—  Ryan O'Conner, Founder of One Tribe Apparel
Source: Oberlo
"For us, It was all about sharing customer photos, the selfies, telling funny stories. To rethink our breakdown, the three key factors for our success on social media were authenticity, storytelling, and accessibility."
—  Cameron Parker, Head of Marketing at BlackMilk Clothing
Source: Shopify
"So I think basically micro communities of bloggers who are following because they actually like you and your brand can be powerful."
—  Alyssa Nicole, founder of Alyssa Nicole
Source: Forbes
To build some buzz you may want to apply to the numerous fashion contests around the country. These include:
×
FREE Ebook: How To Start Your Business
Step-by-step blueprint that shows you how to go from idea to launch in 30 days
×
FREE Ebook: How To Start Your Business
Step 5: Drive Some Sales
To build your sales you're going to have to decide what your distribution strategy is.
Apparel Marketplaces and Tradeshows
While this guide is laid out in 5 steps, you'll probably be doing a number of the steps in parallel. Visiting apparel marketplaces is one. These are a great place to do market research, e.g. showing your designs to buyers, and also making some direct sales. You can meet large and small retail stores, ecommerce retailers, and try to sell directly to visitors. Some examples include:
You'll need to budget for travel and registration fees. If you're in a major city you're in a much better position to attend locally.
Ecommerce Aggregators
If you're more interested in wholesaling online you can partner with one of the numerous online apparel aggregators. There are the big 3 retail aggregators for apparel: Etsy, Amazon, eBay. There are also a number of fashion-oriented ecommerce sites including:
If you're mass market, like t-shirts, the large aggregators may be your best bet. As you move up in pricing towards the luxury market you're probably better off at one of the boutique ecommerce aggregators.
Retail Wholesaling
Of course the traditional distribution path is wholesaling to retail stores. Similar to online, there are two general ways to go here. You can try to get into large retail corporation like a Macy's or Bloomingdale's. This requires you to navigate their buying department and stand out among numerous other clothing lines competing against you. This is really hard.
The other retail wholesaling strategy would be to go local boutique apparel aggregators. You'll have less competition but it means a lot more legwork and smaller volumes. Which for a startup might be a good thing.
It's pretty rare for a startup to begin by selling through Barney's. It's more likely you can start in a boutique. Keep in mind that most of these shops work on consignment. Which means you're going to have to fund the inventory until the sales start coming through.
Ecommerce Direct
If you have a strong community and prefer to go direct, you can start selling on your own website. Shopify makes it easy to create a unique ecommerce website using customizable themes to showcase your clothing. You also get smart marketing tools to help grow your business, including analytics tools to track site performance and the ability to create Facebook and Google campaigns right from the platform. Start a free 14-day trial.
Open a Store
If you're really adventurous you can try and open up your own retail store. This is a fairly expensive proposition with an initial investment usually in the 7 figures. You can check out our retail store design guide here.
Bottom Line
Like most industries, starting a clothing line might seem like a glamorous adventure, but in fact, it's a lot of hard work. Just remember the 5 steps:
Know Your Niche
Design a great, unique solution
Manufacture the right quality at the right cost
Build a fanatical fan base
And of course, sell, sell, sell
Even if you don't sell directly online, you're going to need a website to host your Look Book, which is your catalog of design photographs. Our guide to starting a small business website walks through everything you need to know to get started, including choosing and buying a site name, choosing a website builder, outlining your content, designing your site, and more.