How to Print Payroll Checks in QuickBooks Online in 6 Steps

With QuickBooks Payroll, you can pay employees via same- or next-day direct deposit and print paper checks using your own printer. To print QuickBooks payroll checks, you'll need to purchase the proper check stock, adjust your printer settings so that everything prints in alignment, and run payroll for at least one employee.
As you read, follow along with our video on how to print paper checks in QuickBooks Payroll.
Step 1: Purchase Check Stock
QuickBooks Online Payroll lets you print checks on blank paper or with pre-printed checks. QuickBooks says it does not print on third-party checks. Its online payroll only works with two kinds of paycheck styles:
Voucher checks with one pay stub for your employee
Voucher checks with a pay stub for your employee and one for you
You can purchase checks from QuickBooks directly. It offers three styles with different levels of anti-counterfeiting measures such as watermarks, and prices start at $36.99 for 50. See the styles and pricing on the QuickBooks website.
Step 2: Check That Employees Are in the System
You need to have your payroll set up before you can print a paycheck. (See our how-to guide on QuickBooks Payroll setup.) When you first input your employees, you'll be given the option of how you pay them. If you choose paper checks, the system automatically creates a paycheck to print when you are ready.

Note: QuickBooks can only print checks for employees who receive checks and pay stubs for those who receive direct deposit.
Step 3: Set Up Check Printing
Before doing a full paycheck run, it's a good idea to run a sample to make sure you have the right parameters and everything is aligned properly.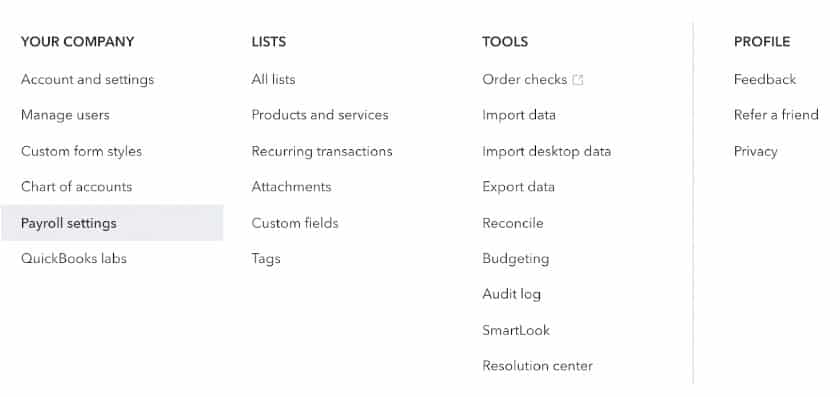 ---

---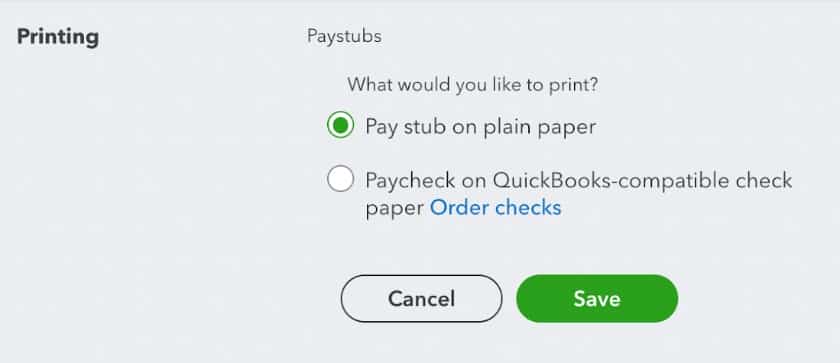 ---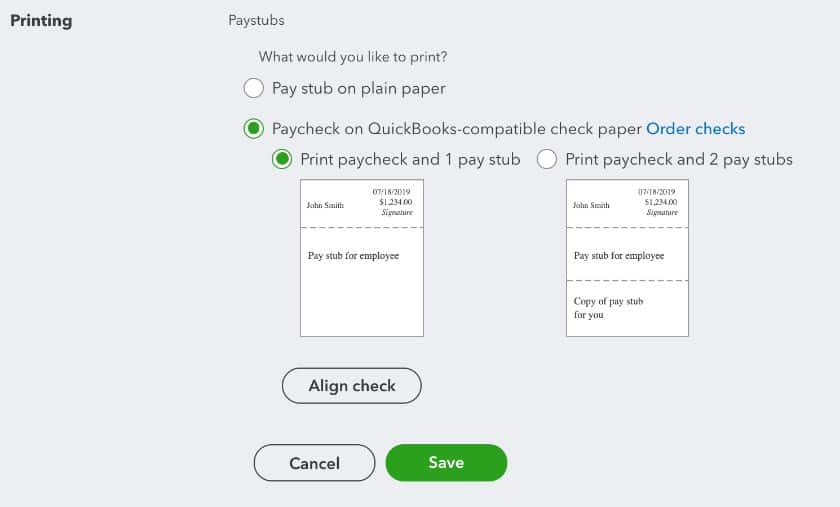 ---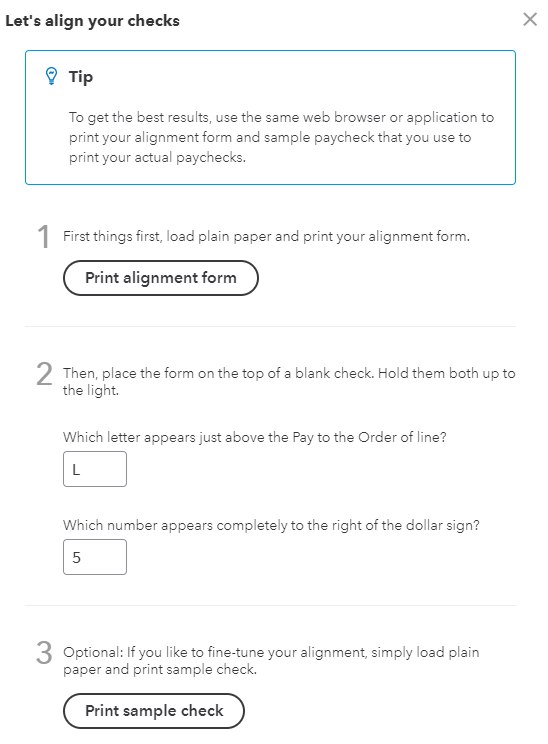 ---
Step 4: Load Your Checks or Paper in the Printer
Be sure the checks are facing the correct direction. If using a different browser, you should recheck the alignment before doing a print run.
Step 5: Run Payroll
See our guide for specific instructions on how to run your payroll.
Step 6: Print Checks

---

---

---
Bottom Line
QuickBooks Online Payroll, a top-rated payroll service, makes it easy to print paychecks for employees. If your employees prefer direct deposit, check out our article on how to set up QuickBooks Direct Deposit.
If you're not yet using QuickBooks Online to manage your small business accounting, check out our 2021 guide to the best small business accounting software, where QBO ranks #1.
Although having payroll software makes paying your employees the right way much easier, you still need to know the basics. Check out our tips on how to get the best payroll training to help.